Jessica Alba's Travel Skin Care Tips
Jessica Alba Shares Her Foolproof Guide For Combatting That Dreaded Airplane Dryness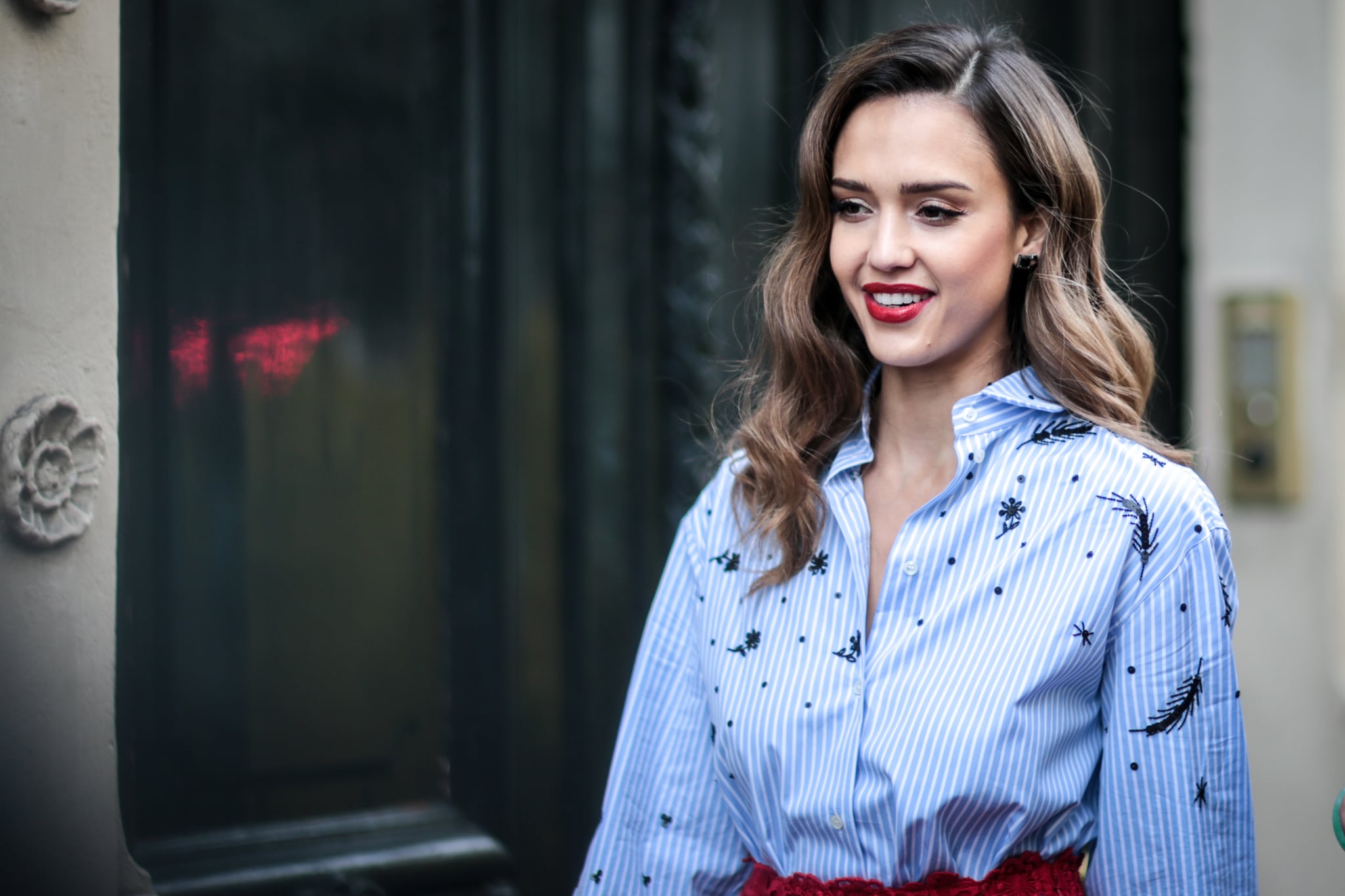 Jessica Alba recently shared some foolproof travel tips that only further solidify her impressive know-how. In a recent interview with Travel and Leisure, the Honest Company cofounder shared her skin care secrets and opened up about her commitment to comfort when traveling.
Per her interview, we gathered that Jessica's top travel priorities are comfort, her trusty circulation socks, and hydration. The Zico spokeswoman said she'll typically pick up a bottle of coconut water at the airport. In addition, she said, "I'll usually buy a liter and a half of water in the airport and drink it on the airplane. If I have a longer trip, I'll do some kind of face mask, like a sheet mask or eye mask. I have a little travel kit of my beauty products that are very hydrating."
Some of those hydrating products include Honest Beauty's Everything Organic Face Oil, Younger Face Deep Hydration Cream, and the so-called Magic Balm which Jessica said she uses "under my eyes on the high points of my face, my lips, and my cuticles, and to fix fly-aways." Before applying all of those products, however, Jessica makes sure to use a makeup remover wipe to start out with a clean slate.
Jessica's ideal travel outfit is basically just a pajama set. (Same.) She said, "[I like] any version of pajamas — whether it's a cashmere sweatsuit or just a regular cozy, soft sweatsuit — or actual pajamas that you can wear out, like silk ones. If you throw a chic trench coat or long coat over it, you can get away with it." She's also not opposed to bringing a blanket from home, as well as her Beauty Bear Pillow to prevent those annoying face creases.