Latin-Style Turkey Recipe
This Turkey Recipe With a Latin Twist Will Be Everyone's Favorite at Your Holiday Dinner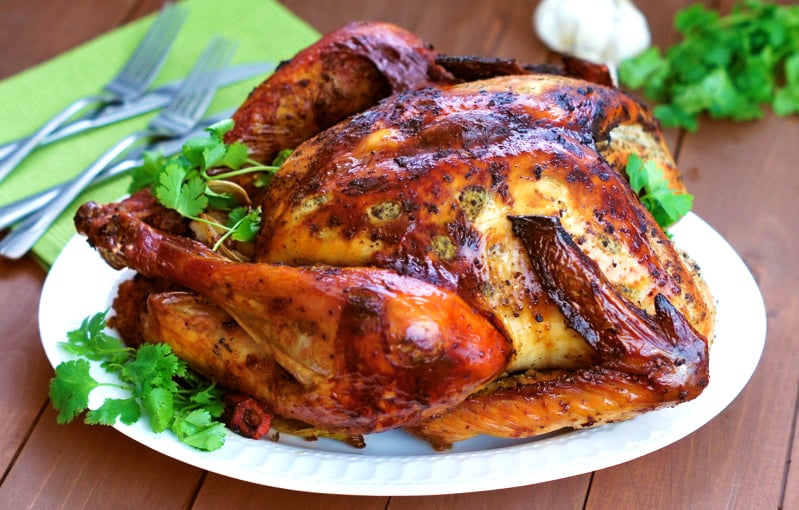 The holidays are approaching, which means it's time to bring out all the fabulous recipes that merit the occasion. Of course, turkey is one of those foods that must make it to our tables during the festivities, whether it is Thanksgiving or Christmas Eve night, and to make your lives easier, we have this simple and super-delicious Latin-style turkey recipe, sure to please everyone at the dinner table.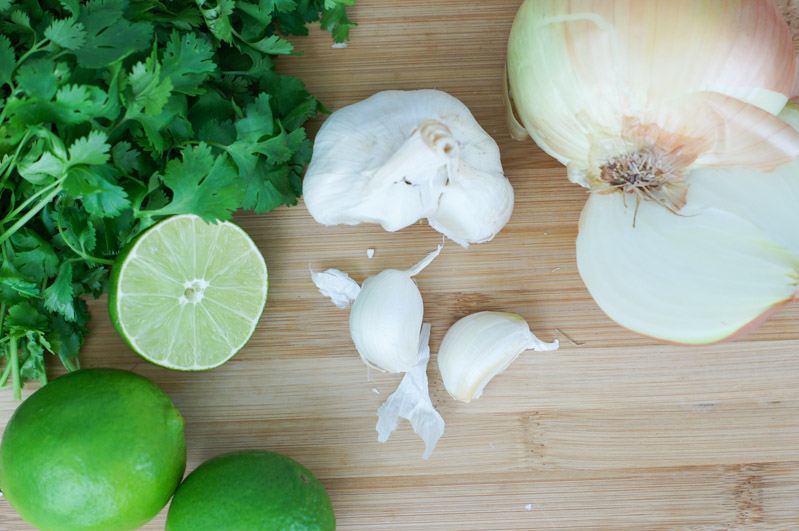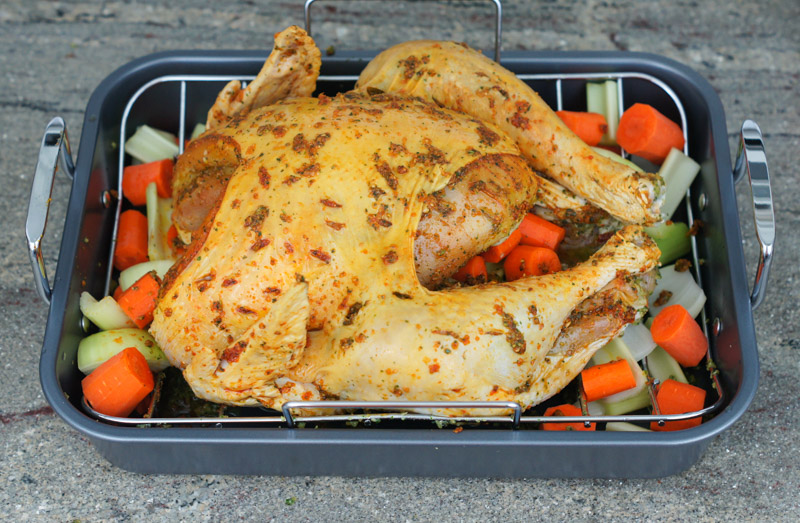 This is a criollo-style turkey marinated with a homemade mojo and sazón achiote. The turkey was left marinating overnight to better infuse the seasoning flavors into the meat. Then, we roasted it at 430°F for 30 minutes to start crisping the skin. After 30 minutes, we lowered the oven's temperature to 350°F and continued baking until the center of the thigh reached a temperature of 165°F. The result was magnificent. The skin was extra crispy, the meat was moist, and the flavor was unbelievable.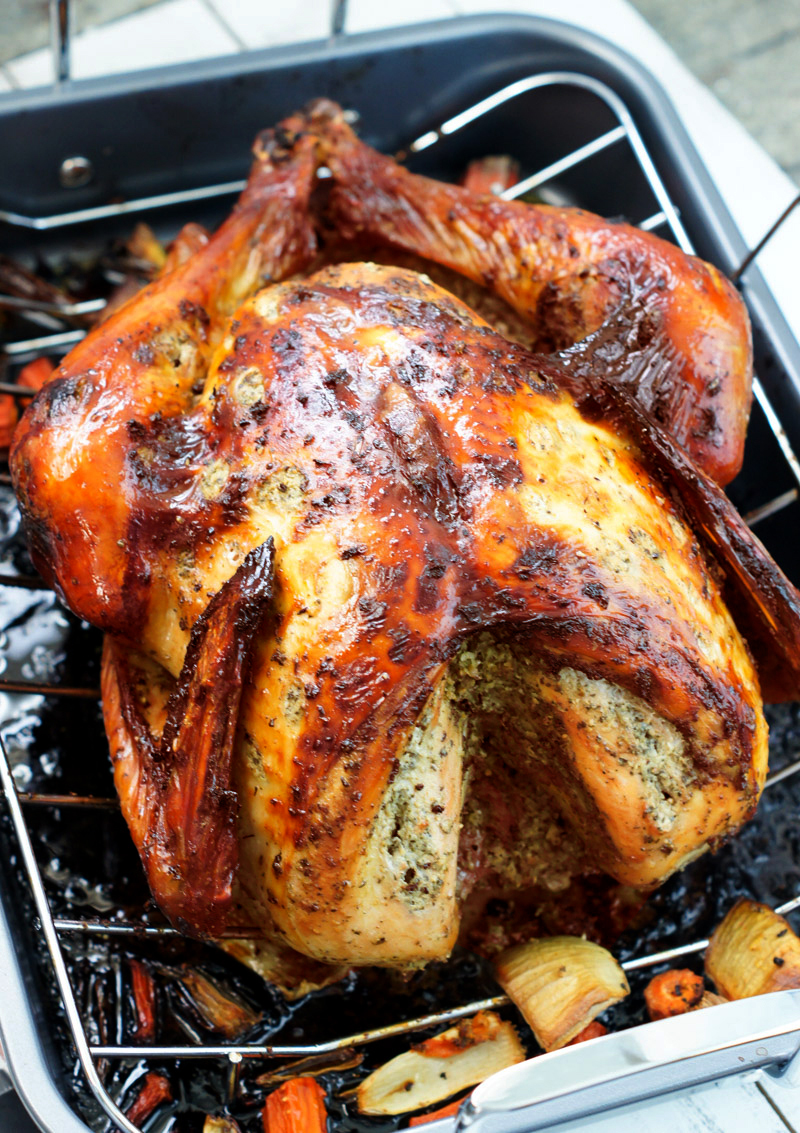 Nothing beats a great turkey, and this one is a must have.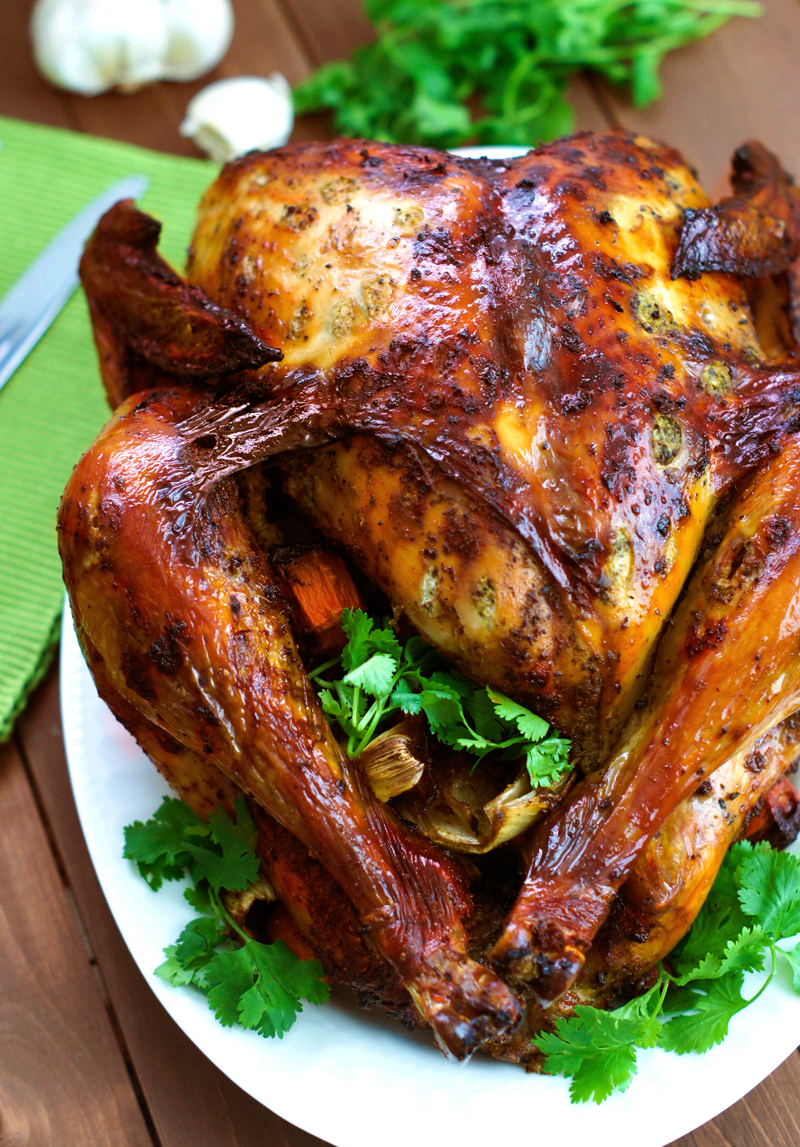 Latin-Style Turkey With Mojo and Sazón Achiote
From Vanessa Mota, POPSUGAR Latina
Notes
If using a frozen turkey, defrost in the refrigerator for 3 days prior to seasoning.
Season the turkey the day before baking, place in the fridge, and let marinate overnight for better taste.
Remove turkey from the fridge about 1 hour before cooking.
Bake the turkey around 15 minutes for every pound.
To check the temperature properly, place a meat thermometer below the drumstick into the thigh as the dark part of the meat takes longer to cook.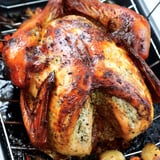 Ingredients
12- to 15-pound turkey
1 cup cilantro
20 cloves of garlic
1 medium onion
1 tablespoon ground cumin
2 tablespoons oregano
2 teaspoons sazón (culantro and achiote seasoning)
2 teaspoons salt
Juice of 1 lemon
3 celery stalks, cut into big chunks (optional)
2 carrots, cut into big chunks (optional)
1 medium onion, cut in 4 (optional)
Directions
Clean turkey, and pat dry with a paper towel. Let turkey sit in the roasting pan while you prepare the seasoning.
In a food processor or a blender, mix together the cilantro, garlic, onion, cumin, oregano, sazón, salt, and lemon juice.
Rub the mixture all over your turkey, both outside and inside the turkey cavity.
Stuff the turkey with celery, carrots, and onion. Place some celery, carrot, and onion pieces in the roasting pan around the turkey. This step is optional.
Preheat oven to 430°F. Place turkey in the oven, and bake for about 30 minutes.
After the 30 minutes have passed, lower the oven temperature to 350°F and cover the turkey with aluminum foil. Continue to bake until the turkey reaches a temperature of 165°F, about 3 hours for a 12-pound turkey.
Remove from the oven, and let rest for 15 minutes before carving.
Information
Category

Main Dishes

Cuisine

South American

Yield

6 to 8 servings
Image Source: POPSUGAR Photography / Vanessa Mota