Is Mateo the Narrator on Jane the Virgin?
Jane the Virgin's Series Finale Confirms a Popular Fan Theory About Mateo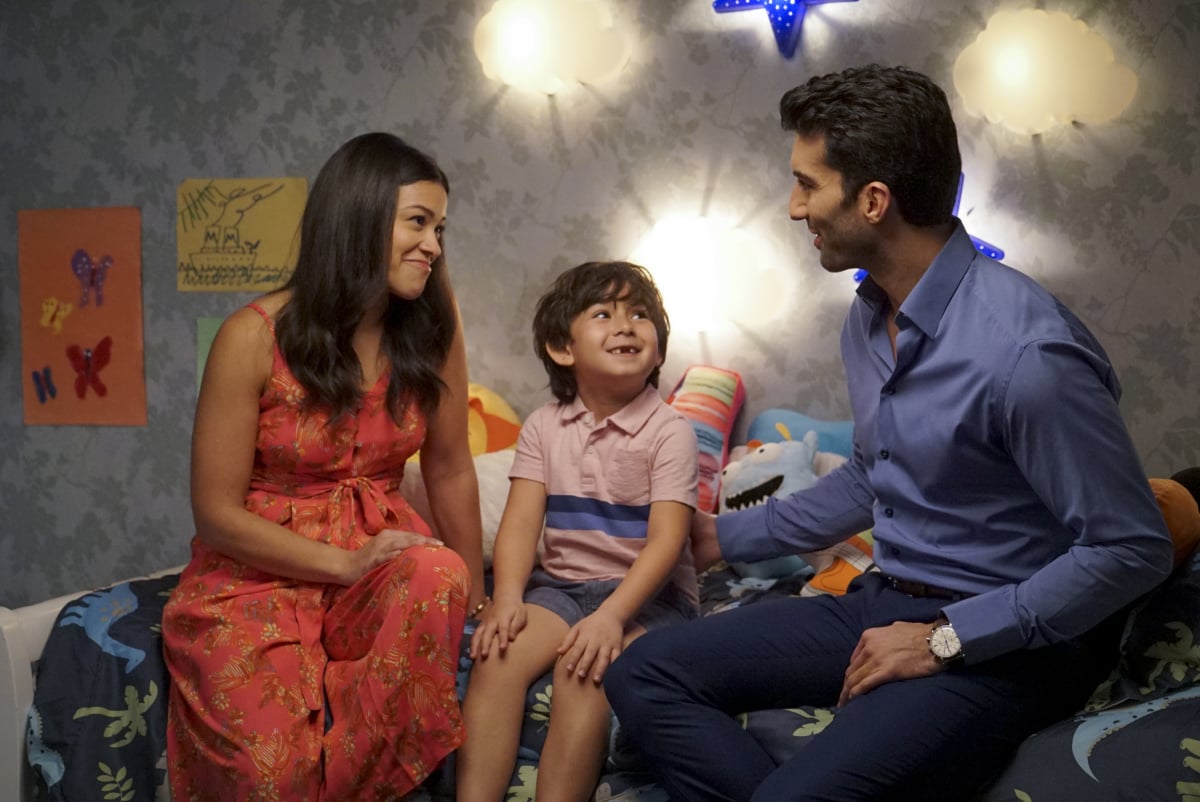 Warning: spoilers for Jane the Virgin below!
Pretty much ever since its premiere in 2014, fans of Jane the Virgin have theorized about the show's "Latin Lover Narrator." While it's known who voices him in real life — Dominican-American voice actor Anthony Mendez — many have suspected that, in the end, he'd be revealed to be someone important in Jane's life. Although I personally have always been partial to the idea that the mystery identity of the narrator would be Alba's late husband and Jane's grandfather, the OG Mateo, looking down on everyone, the show's series finale FINALLY confirms who the actual narrator is: an adult version of Jane's son, Mateo!
This is first teased back in the season three finale, when Xiomara is about to marry Rogelio and Alba and Jane are helping her prep for the ceremony. Alba tells her daughter how much she loves her, saying, "If your father were alive, I know he'd be so proud of the woman you are." Then we cut to the wedding and the narrator says, "She looked perfect, at least to the people who loved her most — which includes me." From then on it was obvious that the narrator had to be someone close to the family, right?
All is revealed in one of the last scenes of the series. During Jane and Rafael's wedding ceremony, Mateo, Anna, and Elsa get up to give a sweet reading about love. When it's Mateo's turn, he takes one look at his paternal grandmother (aka Rogelio's mom aka Queen Rita Moreno) and screams out, "LOVE LETS YOU BE WHO YOU WANT TO BE!" As everyone laughs, he turns to Jane and says, "I practiced with Great Glam-ma; she said I'd be great at voice-over work."
That's when a dashing, different male voice from the heavens interrupts to say, "And for the record, I am." Then the voice transitions back into the narrator's usual accent, saying, "But I'm getting ahead of myself." So, there you have it! Mateo grows up to be a voice-over actor and narrator. When you consider that Jane's second book will likely be turned into a show within the show given her final comment ("They make it into a telenovela"), it makes total sense that Mateo might be the one to serve as its narrator in the future.
Creator Jennie Urman has actually known who the narrator is since season one. "The narrator does have a connection to the narrative," she told The Hollywood Reporter in 2014. "The narrator is specific, and he is a person, and as we go on, we do experiment more and more with his point of view, and there is a link, but I'm not ready to get into it yet."
She also noted that his identity wouldn't be unveiled until the series finale, and clearly she was true to her word. While the big Mateo reveal does make me feel a liiiittle bit uncomfortable looking back on all those sex scenes he narrated, I can't deny that Mateo carrying on his mother's story is the cherry on top of an incredibly sweet series.