OITNB's Jackie Cruz Season 3 Premiere Makeup
Exclusive: This Is How You Get OITNB's Jackie Cruz Premiere Makeup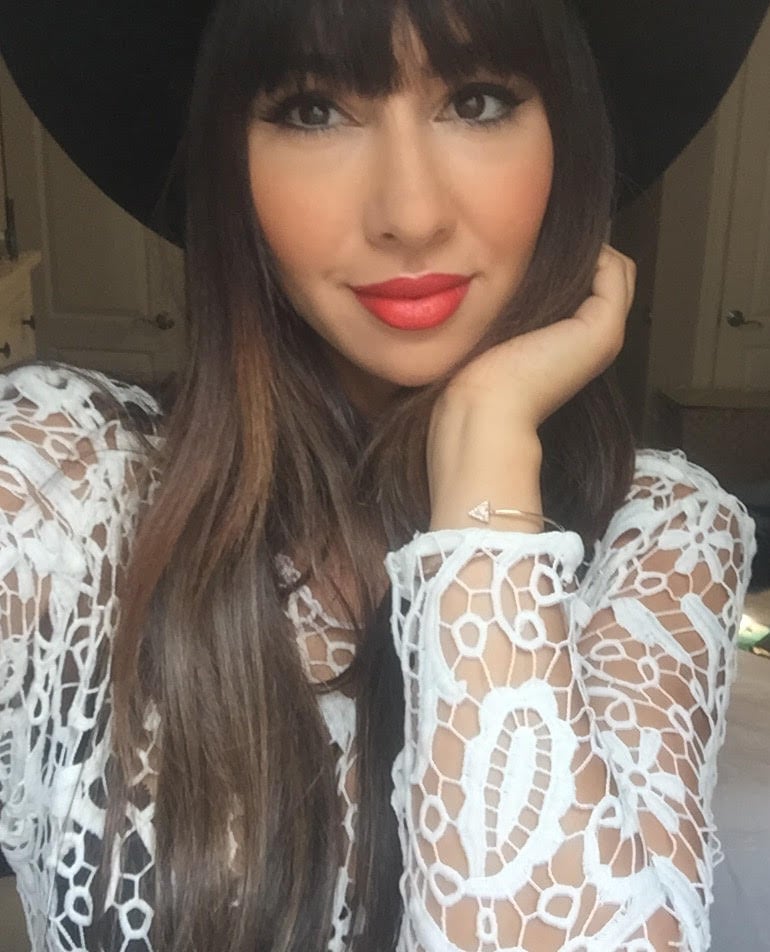 Vintage with a twist was the inspiration behind the makeup Orange Is the New Black's actress Jackie Cruz, who plays Flaca Gonzales, wore to the Women's Prison Association season three premiere of the Netflix show. "I wanted to give Jackie a classic and timeless look with a flawless base and flush of color on the cheeks," says makeup artist Maria Ortega, who used Chantecaille products to get Jackie red-carpet ready. "The goal was to accentuate her lips and give her them a retro pop of color — not exactly a matte red, but a slightly softer firey color."
To create the look, Ortega started by mixing Chantecaille Liquid Lumière in Briliance ($39) with Future Skin Foundation in Cream ($75), and then applying the mixture, starting from the center of the face, working her way out with a Beauty Blender sponge ($20). Next, she concealed Jackie's under-eyes using Le Camouflage Stylo in 4W ($49). To give Jackie's skin a glowy finish, she dabbed a bit of Liquid Lumière in Sheen ($39) on the star's temples, cheekbones, brow bones, Cupid's bow, and down the bridge of her nose. The next step was contouring her cheekbones by using a fluffy brush to dust HD Perfecting Powder in Bronze ($74) on the hollows of her cheeks, jawline, and around her hairline, and then applying Powder Blush in Laughter ($26) on her cheeks.
For the eyes, Ortega dusted Lasting Eye Shade in Sesame ($26) all over the lid. Next, she applied Lasting Eye Shade in Shale ($26) just to the crease, and blended Lasting Eye Shade in Patchouli from the outer edge of her eyes and up to the crease. To brighten Jackie's eyes, she applied Lasting Eye Shade in Lantern ($26), a warm golden-brown shadow, near her tear ducts. Ortega finished Jackie's eye makeup using Le Stylo Ultra Slim liquid eyeliner in Black ($34) to create a kitten eye. For the poppy mouth, Ortega filled Jackie's lips with Lip Definer in Energy ($24), and topped that first coat with Lip Chic in Amaryllis ($36) for long-lasting power.
Image Source: Maria Ortega