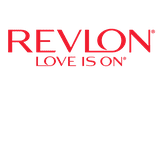 Looking for makeup inspiration? We've partnered up with Revlon® to show you how Ultra HD Matte Lipcolor can boost your confidence for your next date night.
There are a lot of factors to think of when choosing makeup that's just right for a date, like the color and texture of what you put on your lips. Whether you're headed to an early casual hangout or an upscale venue at night, a velvety and smooth matte lip color should be the obvious choice. Not only can a matte finish provide you with high-definition color, but it can also deliver a smooth finish with moisturizing feel. Up ahead, we highlight four matte lip shades that will make you feel confident for your next date, no matter the occasion.
Location courtesy of Boulettes Larder.