Personal Essay About Being a White Latina
For the White Latina Struggling With Her Identity — I've Been There, Too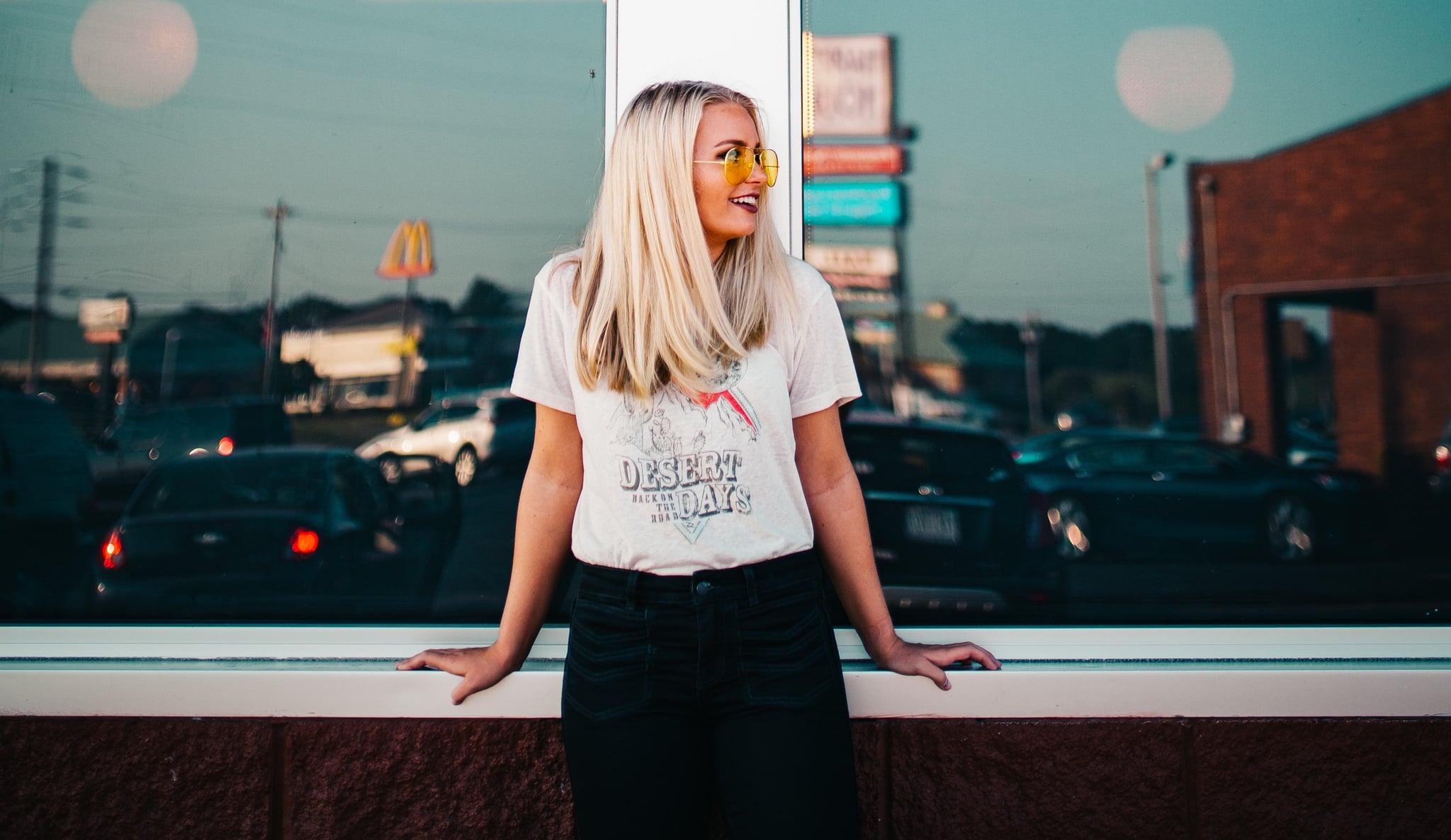 For most of my life, I would shrug off the fact that my parents left everything behind in their native land to ensure that their three kids could reach their potential — something that couldn't be achieved back home in Argentina. I didn't realize until recently that everything that I have and will achieve in life is due to them overcoming their fears of leaving our home and our family and diving headfirst into the unknown. I owe it to them – and to the ones still struggling with their Latino identity — to write this.
In my first school in the United States, my bilingual teacher asked me to speak to her. Anything at all. With the option to either speak in English or Spanish, I refused both. Angry at having to choose one or the other, at having to choose who I was, I didn't talk for two months. That was my first encounter of my confused identity.
I knew early on I didn't fit any specific mold. No one assumed that I spoke Spanish at school. My last name didn't have anything "Hispanic" about it. I didn't fit the stereotypical Latina label for my peers. My cousins would tell me that I had no choice but to think in English, being the "gringa" that I was. I didn't fit the stereotypical Argentinian label for them, and no matter how hard I tried, I didn't fit the stereotypical American label for myself. It was exhausting. But in my own house, surrounded by my supportive family, I knew what I was: I was a young immigrant. I was born in Argentina. But why didn't I feel as Argentinian as I should?
Being a white, blond, blue-eyed, Jewish Argentinian challenged everyone's views of what they thought a Latinx was. "How are you Hispanic AND Jewish? It's not possible!" I got this question way too many times. Since I moved to the United States at the age of 3, the American lifestyle was all that I knew. My older brothers had the connection to Argentina that, for the majority of my childhood, was nonexistent. While they had the slight accents to have others question their nationality, no one batted an eye when I spoke. While they had the middle school with a large Latino community, I had a white, private school. While they had the memories imprinted in their brains of what home was, I had only the stories I heard and easily forgot.
I remember when my family would make fun of my Spanish accent through our FaceTime calls; I felt betrayed by my own tongue. I remember when my parents' broken English would embarrass me. I struggled with being an Americanized Latina. I didn't know which side I wanted to embrace. Little did I know that I didn't have to choose just one; I could be both. But instead of trying to accept my ethnicity and my differences, I would do anything to avoid the whole Latina stereotype. The most diverse title I would have accepted in my preteen years would have been Jewish.
Looking back, I wish that I had gotten over the fact that we weren't your typical Brady Bunch family sooner. But I'm glad that I realized that I didn't care that we didn't fit any specific label. I got out of my sheltered bubble, and I appreciate it all in a way I never thought I could.
While I used to be embarrassed about something as minuscule as my parents' accents, I now realize how ridiculous that was. My dad works hour after hour as a doctor, even going to work in the middle of a Category 4 hurricane to help his patients. My mom donates not only her time and effort but also her whole heart to anyone in need. My two older brothers study and work their whole days but will do anything to brighten people's days. Despite the negative stigma and reputation that immigrants get repeatedly here, I know first-hand that it isn't the least bit true, and it won't ever tear down the pride I have for my family and my community.
I realized that my parents' accents didn't stop them from impacting the world, from impacting us. Their dedication — from learning a new language to working hard just to be able to spoil us and give us a better life – paved a path for me to follow. They taught me to embrace our differences, for they are the ones that make us who we are. They taught me to speak out for what I believe in. They taught me to stay humble, empathetic, and grateful.
While I learned to take pride in my roots, I still struggle with some of my identity today. My small but noticeable Spanish accent makes me stand out to my family. My common Argentinian name is still mocked at school. But that doesn't make me any less proud of who I am. I can't imagine a life without the support of my loud, loving, Hispanic family, a life without blasting our favorite Spanish music, a life without showing our whole city who we are — Latinos. And am I proud to be one.