Source: POPSUGAR Photography / Sarah Lipoff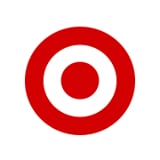 Teething is a phase every little one goes through — some better than others. That's why we partnered with Target Baby for real-mom solutions that will help you cope with what's to come.
I'm a parent — and also a teething survivor. There's no way to avoid the inevitable with your babe, which makes being prepared for when those little pearly whites start popping so important. It's beyond overwhelming to see your child in pain, making this short period of growing up seem like an eternity. And (not gonna lie) it's also seriously draining as a parent. Going into it armed with tips for making life easier is a win for everyone involved. We have six little hacks that will help make teething a bit more tolerable.