What It's Like to Be a Selena Quintanilla Tribute Artist
I Look and Sound Like Selena — and Use My Talents to Honor Her Legacy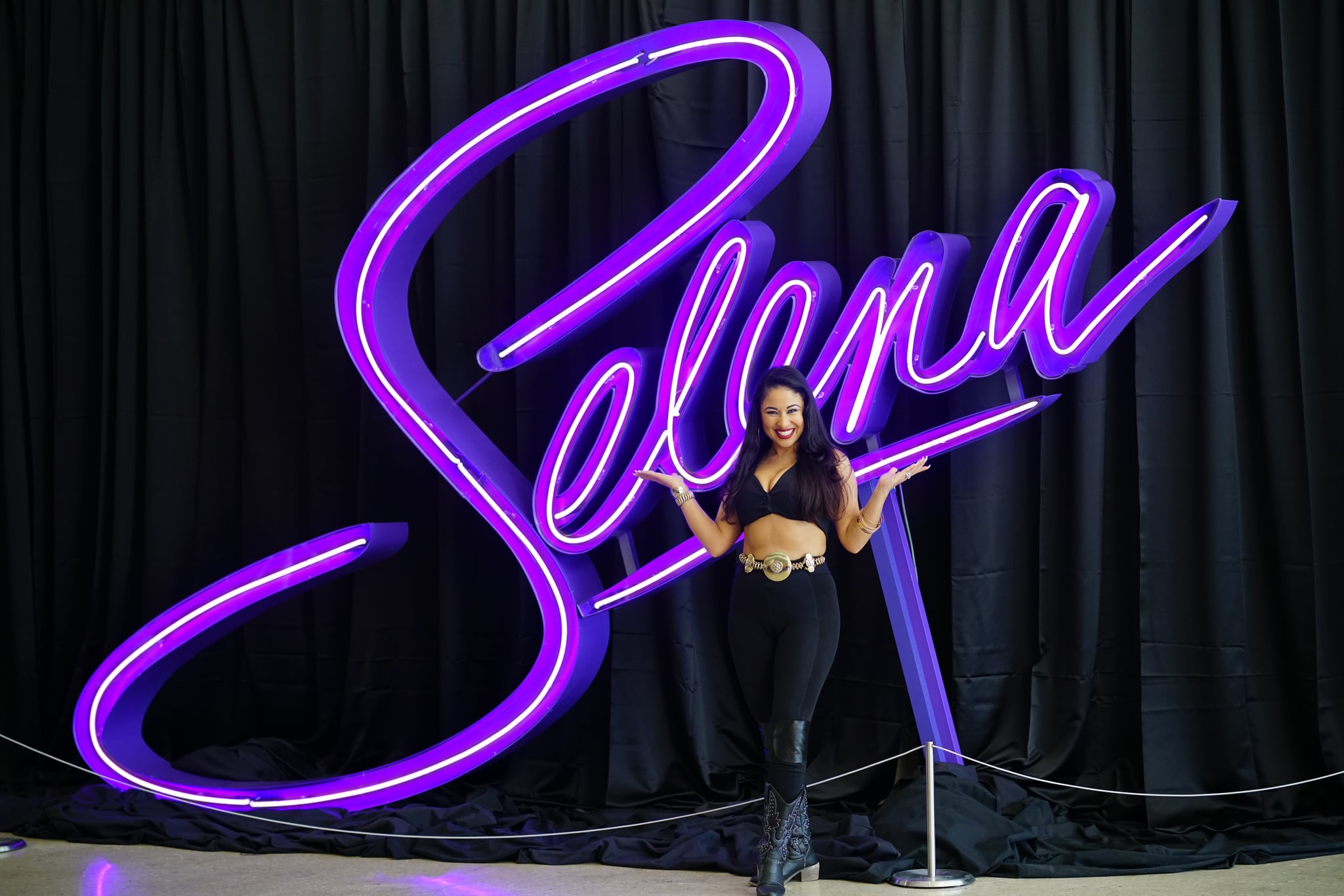 Tejano music was the soundtrack of my childhood. Growing up around Houston, in Texas City, as part of a Mexican family from Piedras Negras, I was introduced to Tejano music pretty early on. My parents were always playing the upbeat and catchy music, and whether we were hosting a cookout or family gathering or just chilling at home, Grupo Mazz, Intocable, and Ramón Ayala were always in the background.
A few years after losing my parents, I saw Selena Quintanilla on TV and was taken aback. Her resemblance to my mother was shocking. What she was wearing, the way she moved, her features — she looked so much like her. I knew right then I wanted to be a singer.
It was her 1994 Acapulco, Mexico, performance. I remember my family reacting to her outfit. She was wearing leather shorts, cowboy boots, and a white fitted tee with her hair down. I remember my tios and my tias going on and on about how beautiful she looked and my tias trying to dance like her.
I wanted to become someone great, humble, but ambitious. Just like Selena, I wanted to be a woman who owned her curves, was proud of her Latina roots, and oozed confidence. Selena was achieving the American dream by becoming an icon who reached all races and backgrounds and influenced with her charisma.
My career as a Selena tribute artist began by accident when I was 23. Strangers were always telling me how much I resembled the queen of Tejano music, and a friend pushed me to enter a Selena karaoke bar contest in Kemah, TX.
The karaoke contest was open to the public, and we knew the DJ of the event. Around 40 people entered the contest, and I was included in the top 10 and went on to compete for the final three. The competition continued the following weekend, and we each submitted one additional Selena song. Each contestant had two songs total: mine were "Bidi Bidi Bom Bom" and "Que Creias." I made it to the top three, which gave me the courage to enter another karaoke contest during Cinco De Mayo in Houston. Wearing one of my mom's Selena-inspired outfits, this time I won first place.
I've been paying tribute to Selena since that day four years ago. I use my voice to carry the legacy of her music by performing at music festivals, birthday parties, and concerts all over Texas and the US. To represent this Latina icon and give fans the experience of having one more onstage Selena moment makes me emotional. I feel the love her fans had for her every time I step on stage in a bustier and high-waisted pants.
I especially value meeting the fans who met Selena while she was alive. I feel blessed to leave such an impression on them that they start crying during my performance, because I remind them so much of her. When families can share their memories of her with me, it makes what I do that more special, and I take it as such a compliment that I can help keep her memory alive in person. But Selena's memory isn't the only one I'm keeping alive, because ultimately, my tribute to Selena is also a tribute to my mother.