What Is Spoiled Latina Day?
How This Latina Blogger Uses Her Platform to Empower and Inspire Other Women in Her Community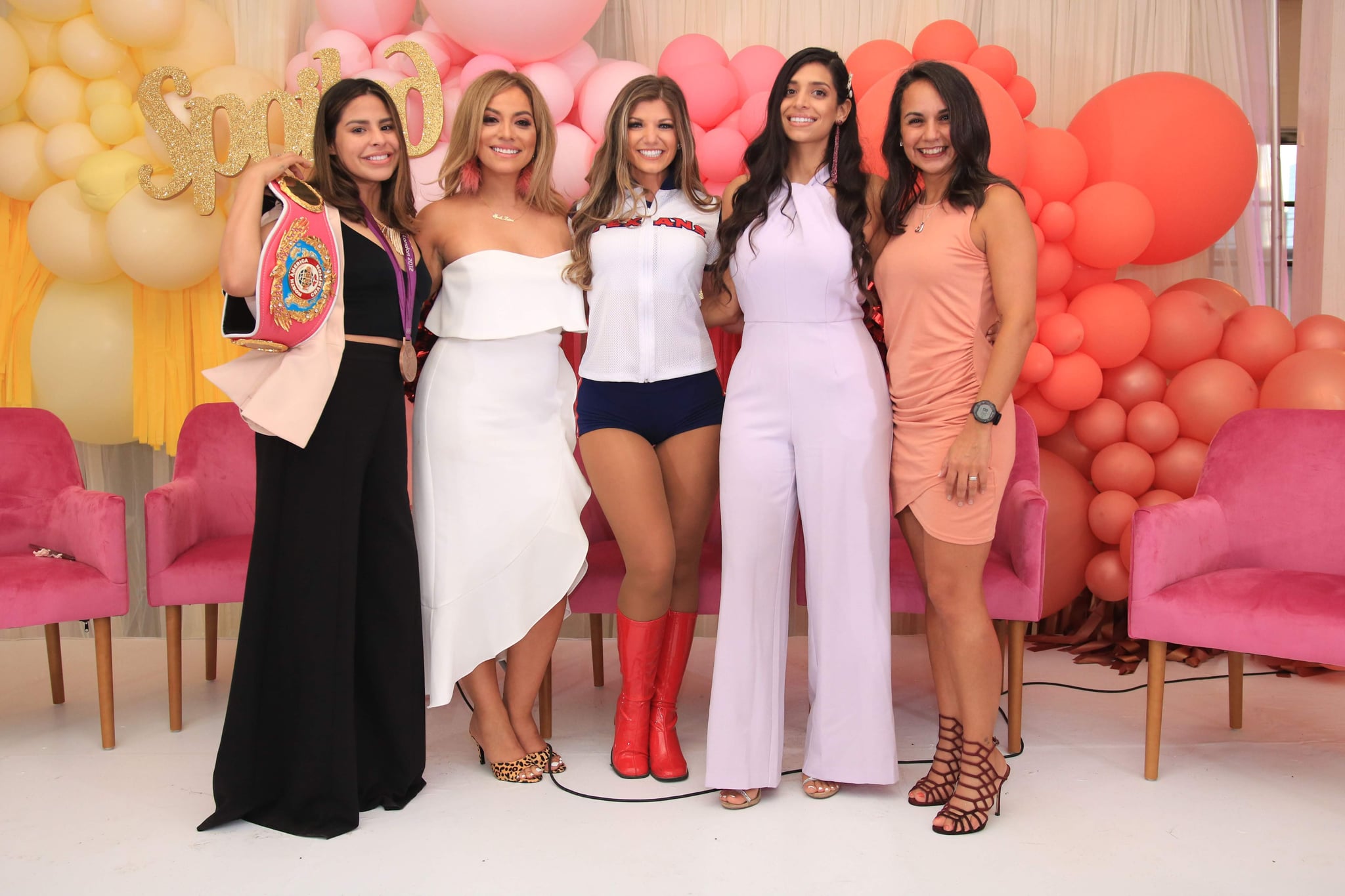 Growing up in a Mexican-American household, Yvonne Guidry was a stranger to the concept of putting herself first. Purchases were always made with frugality and purpose in mind. Traveling to far away places was a luxury her family didn't fathom. "If I bought something, it had to make sense," Yvonne told POPSUGAR.
As an adult, treating herself continued a concept far out of her reach. It's so ingrained in Latino culture, she said, Latinas oftentimes instill it in their partners and children, ensuring the cycle continues.
Spoiling oneself comes in many forms. It can entail retail shopping, a new haircut, or even an afternoon nap. But it always serves as an expression of self-love.
Helping women learn to advocate for their own needs is the lifestyle blogger's specialty, and that's why in 2016, she launched Spoiled Latina Day in Houston. The event, which aims to empower, inspire, and pamper women, has grown in size and reputation each year since.
The event is an extension of Yvonne's digital platform Spoiled Latina, which celebrates what it means to be a hardworking modern day mom, wife, and Latina. The proud Texas native and renowned beauty, fashion, lifestyle, and mommy influencer uses her platform to provide women with tips and tricks for how to spoil themselves while not feeling guilty about it.
The theme for the fourth annual event held in late July was "Hustle, Motivate, & Collaborate," and encouraged women to grow and network with one another.
Yvonne brought together tastemakers, influencers, and experts live on stage to share words of encouragement and wisdom with her guests. She says she has personal relationships with her speakers and panelists, all of whom have inspiring success stories to share, but even so, don't have the spotlight they deserve. The speakers' values are passionately aligned with Yvonne's, and together, they inspired fellow Latinas to not only spoil themselves, but to be the best version of themselves.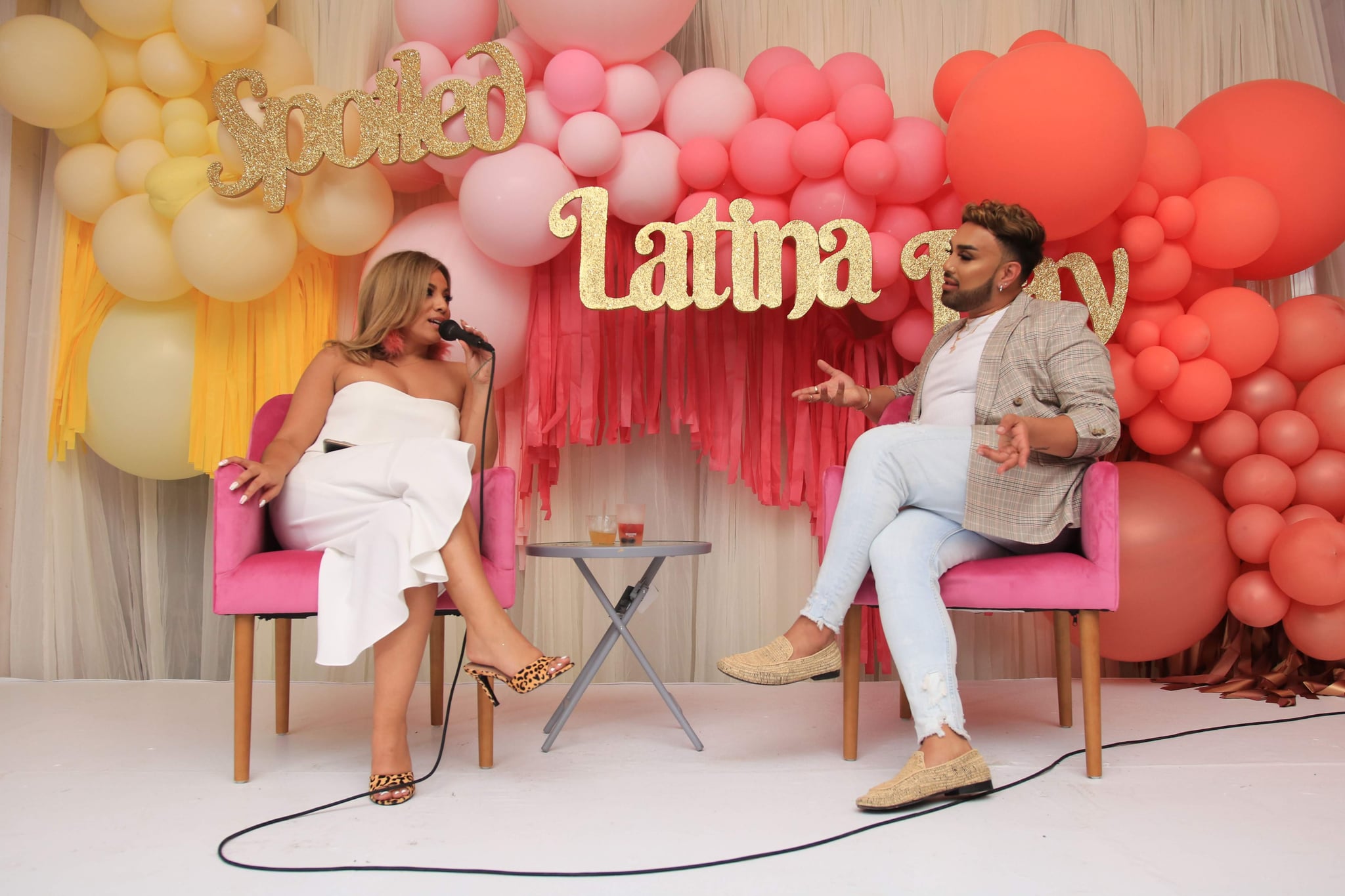 This year's keynote speaker was Angel Merino, a prolific makeup artist, who is commonly known as Mac Daddyy. He brought along his hardworking Salvadoran mother.
"I saw the sacrifices my mom made to have the opportunities I have today. Now that I get to travel, I take her along with me," Mac Daddyy said.
Yvonne, who is proud to call Mac Daddyy her friend, said even though he's accomplished so much in the course of his career, he's only getting started. "From aligning with top beauty brands like CoverGirl and Maybelline, and collaborating worldwide to create his own beauty brand, Artist Couture, he's breaking barriers and marching to his own beat," Yvonne said. She believes Mac Daddy has inspired countless people to have healthier lives and flaunt their beauty.
Olympic boxing gold medalist Marlen Esparza, who became the first American woman to qualify for the Olympics in the first year that women's boxing was included in the global competition, also spoke. Marlen won the bronze medal in the women's flyweight division at the 2012 Olympics in London. In late 2016, she signed a contract with Golden Boy Promotions — Oscar de la Hoya's firm that also represents Canelo Alvarez — and made her professional debut on ESPN's March 2017 opening card of a multiyear deal with Golden Boy. "I disagreed with what society told me I had to do as a woman. I went after my dream," Marlen told the spoiled Latinas in attendance.
Television and radio personality Coco Dominguez and beauty blogger Any Gonzalez also inspired guests with their stories of triumph.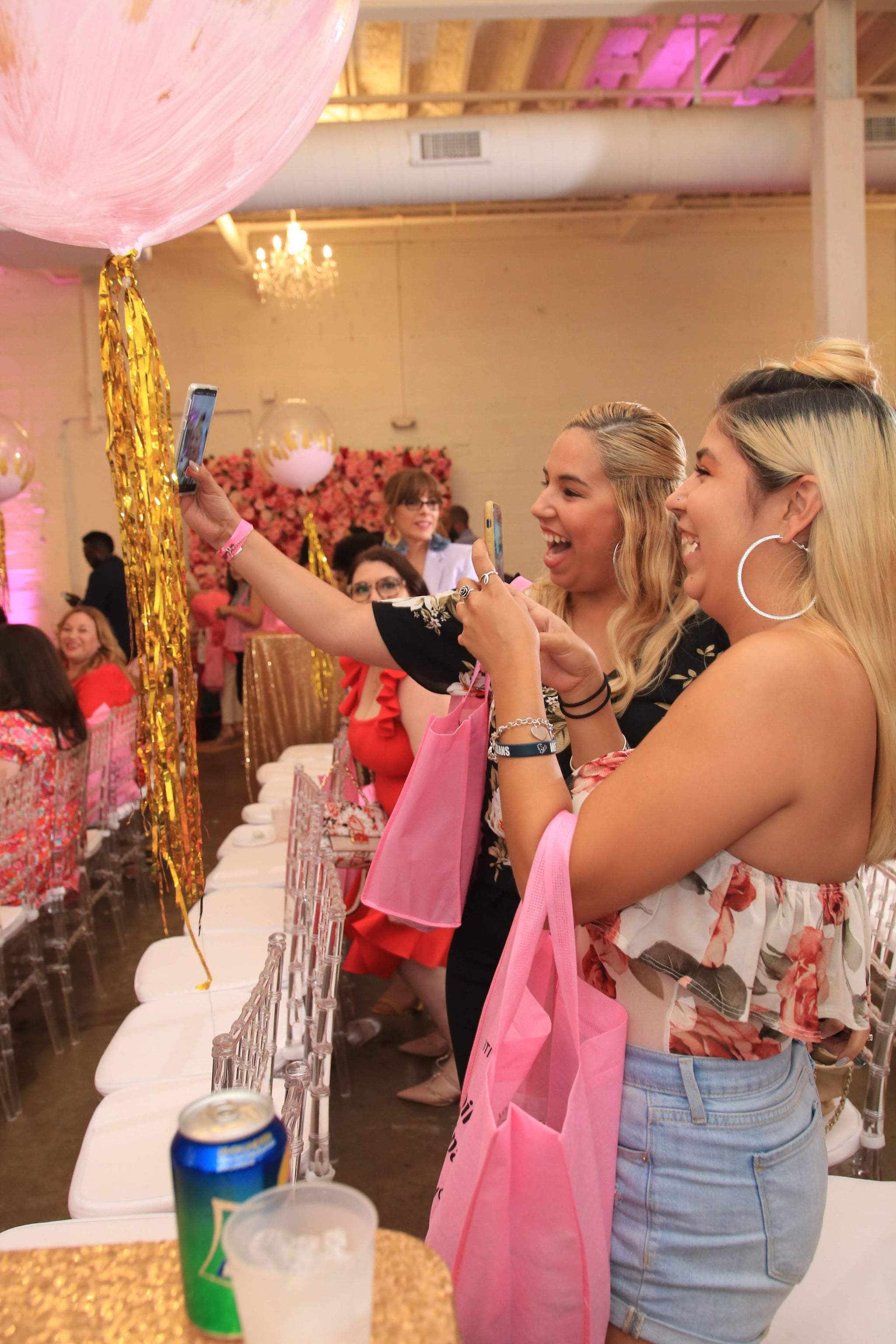 "If I have a group of 250 people, I feel it's my duty to bring these girls up and share their stories," Yvonne saod. "The people who come are looking to be inspired and find that next mentor they can follow on Instagram."
Guests came from several major Texas cities, including San Antonio, Austin, and Corpus Christi, and thanks to Suzette Quintanilla, Selena Quintanilla's sister and former drum player for Selena y los Dinos, Yvonne is more dedicated than ever to the idea of expanding the event to other cities. Suzette spoke at Spoiled Latina Day 2018, and encouraged Yvonne to bring the event to her hometown of Corpus Christi, TX.
"At the end of the day, it doesn't matter what you have and what you do, it's the legacy you leave behind and how you made others feel that matters," Yvonne said. "I want them to feel special and loved and that they can do anything they set their mind to."
Image Source: Courtesy of Anchor Studios Photography