Alex Meneses's Hollywood Career and Hispanic Heritage
Alex Meneses Has Her Mexican Dad's Work Ethic to Thank For Her Long Hollywood Career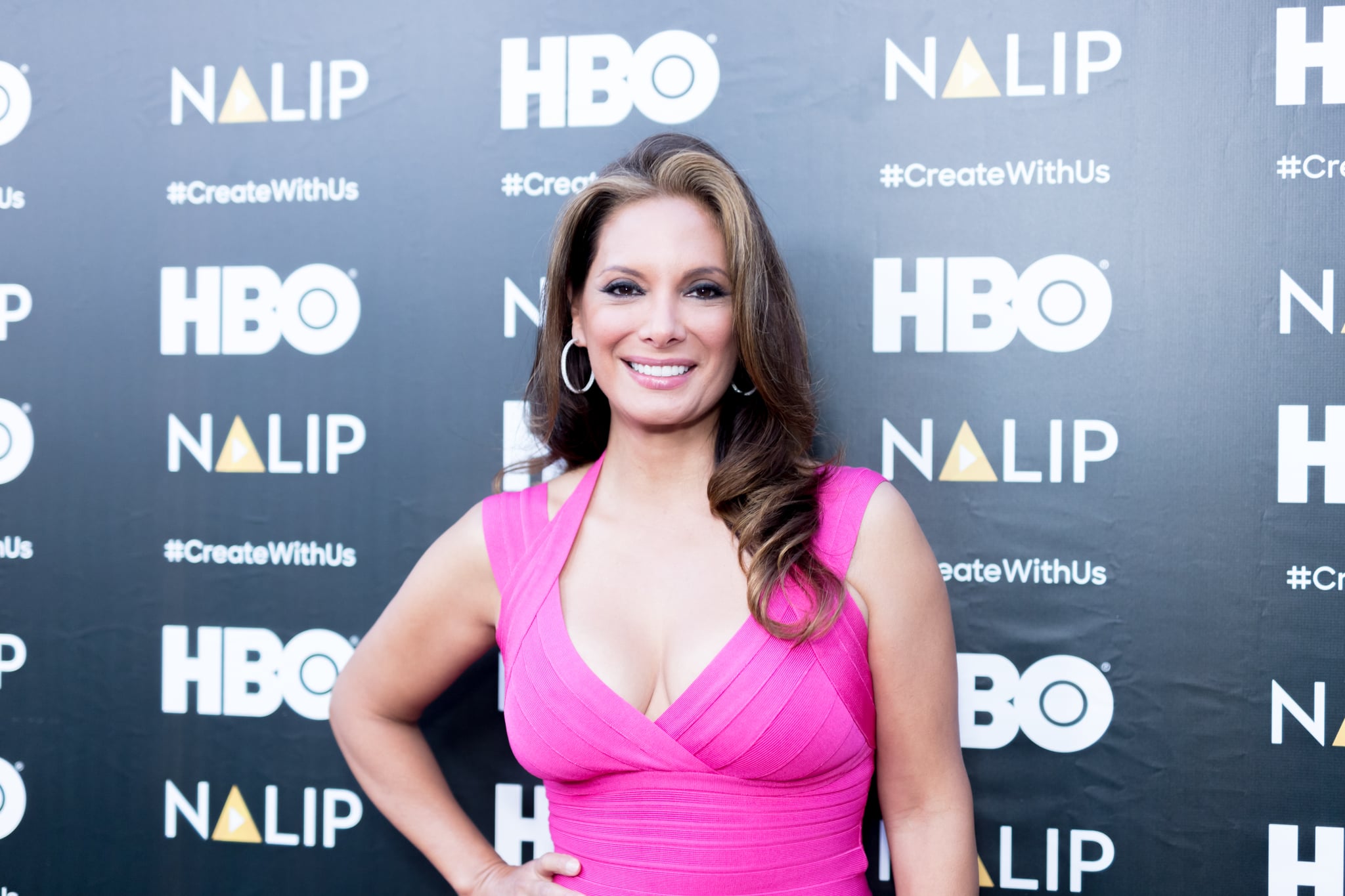 Image Source: Getty / Greg Doherty
Alex Meneses is an ALMA Award-nominated actress, model, and philanthropist. She's had an illustrious on-camera career, having appeared in films like Selena and Auto Focus and TV series including Jane the Virgin, Everybody Loves Raymond, Telenovela, Friends, The Goldbergs, and more. She made her return to screens on Marc Cherry's new show Why Women Kill and her soon-to-be-released film The Wall of Mexico. This story was told to Maria G. Valdez and edited for length and clarity.
I was a dancer in my childhood and my teen years. I did tap, jazz, and ballet all the way through pointe. My aunt Diana had the neighborhood dance studio, so I was always dancing. She actually got me an agent because all the dancers had agents to do modeling jobs and even some acting, and it just sort of fell on me. It was like an awakening.
Acting became a way for me to express myself, because as much as I love my upbringing with my wonderful parents, I was put in a box. I was a girl with a Mexican father and a Ukrainian mom, but the household was very Latinx. I had to do the dishes, and my brothers got to go outside and play. And I thought, "Hey man, that's not fair." I felt a little restricted, and acting gave me those wings to fly and discover different aspects of myself.
Dad's Work Ethic
My father was from Mexico City. He never complained about work, never in my life. If he got extra work, it was a blessing from God. He was so blessed, and so happy to get that extra work. He worked in one of the fanciest restaurants in Chicago, a French restaurant. He was a waiter, sometimes he'd act as the maitre d', sometimes he was the captain, other days he was bussing tables. He would do whatever they wanted him to do. And I'm the same way. I will do any kind of part that I can do.
I don't turn down a part because it's too small or the woman's too old. Whatever work is available, I will take it because work begets work. And the more you put yourself out there and the more people see you out there and they know a Latina is working, it sends a strong message, especially for young girls.
That kind of work ethic is so deep in me, and I thank God for it. And now I try to pass it on to my daughter because she has a different life, a different childhood than I did. She doesn't have to worry about stuff. She doesn't have to worry about bills or see worried parents or anything like that. So I want to make sure that she knows that I'm going to work and I have to work, and nothing is for granted.
Diversifying Representation in Hollywood
There are 59 million Latinx in the United States, and 15 million in California alone, but Hollywood is not calling on us to represent different parts. We're called to play mostly criminals, low-income, or angry people. Why are we just being depicted that way?
My dad was not angry, and he was never a criminal. We might've been lower income, but we weren't dirt poor or how they depict people to be. So I'm hoping that we get better at that.
I'm so grateful and I'm so lucky to do parts that are Latina and not Latina. I just worked on Why Women Kill, the new Marc Cherry show on CBS. He did Desperate Housewives, and this is his new big show. I played a doctor's wife. I wasn't Latina, I wasn't Italian, I was just a woman. They just wanted someone to play the doctor's wife. And Marc Cherry has this vision where he doesn't care about stereotypes, about what you look like or what you're supposed to play because of the way you look.
Lucy Liu plays one of the leads in the show. She's Asian, and she just plays a rich lady. She's not a rich Asian lady, she's just a rich lady. I'm not the doctor's Latina wife, I'm just his wife. There are people like Marc who are really looking outside of the box, and we need more of that.
Working Actress Mom
I took three years off and sort of retired when I became a mom. I was even dropped from my agency, but I wanted to be with my daughter, Stella, for a while. I didn't go for auditions. I didn't work unless something was offered to me and it was just too good to be true. I was in my 40s, and I was ready to just take some time off and be with her, and so I did. And everyone told me, "You're crazy. You'll never work again." I didn't really care. I said, "Well, I'll do something. I can work in a restaurant. I've worked in cosmetics. I've done all kinds of jobs." And three years later, I got the show Telenovela with Eva Longoria.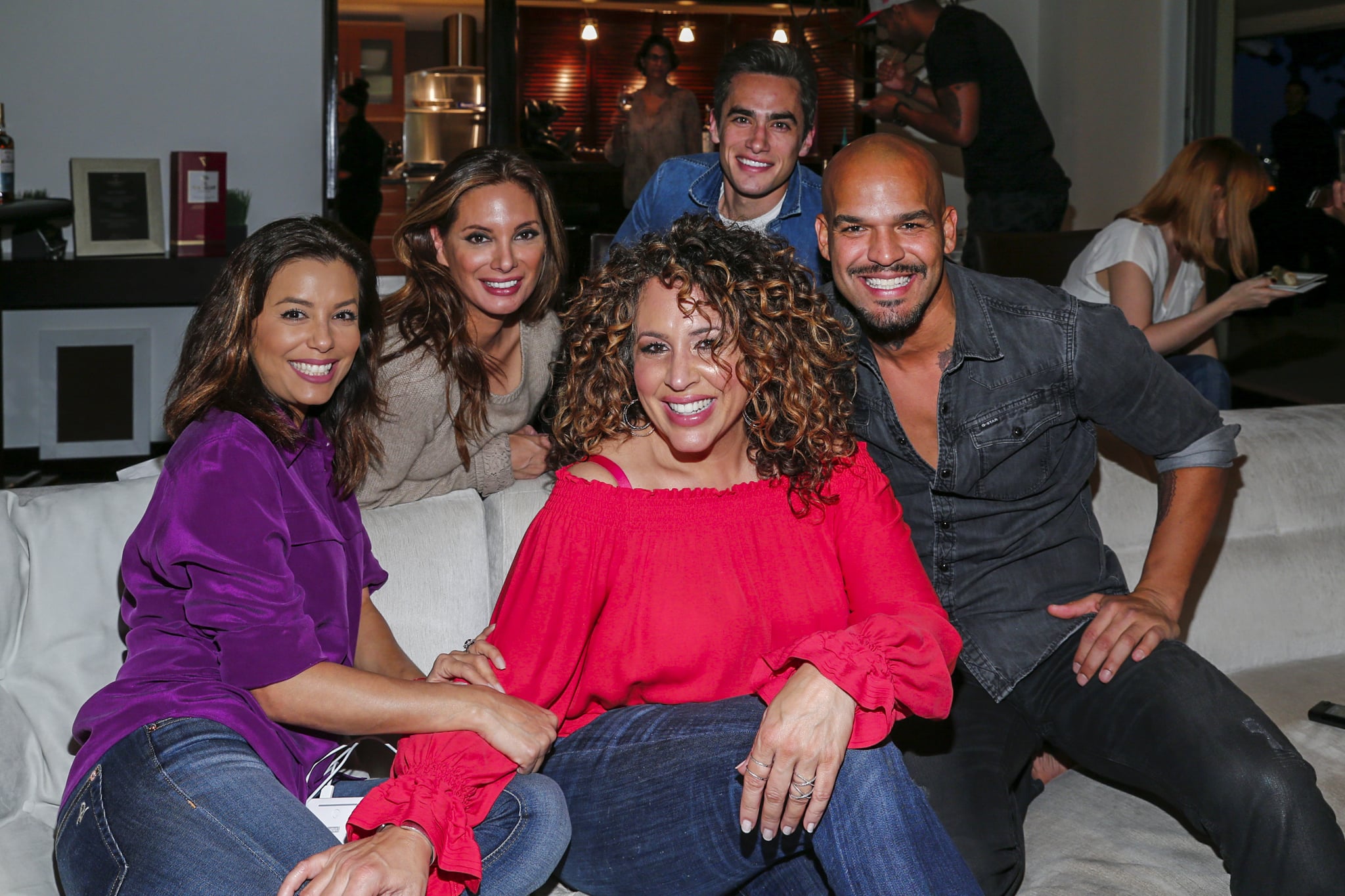 Image Source: Getty / Rich Polk
Stella was on set with me all the time. Eva was supporting working mothers even before that became a trend in Hollywood and before she had her own child. I'd say to her, "Listen, Stella's going to come to set." She'd go, "Sure, fine." Stella would be in my trailer, she'd be on set with me. It always felt like we were part of a bigger family.
However, there are things that still have to change. Pregnancy and children are not a bother, and they're not an embarrassment. They're a part of our life 24 hours a day, whether you're on set or you're at home. It's easy for a TV set or a movie set to accommodate a child. You can set them up in your trailer with your nanny, and they can be there. I'm glad that we're having this conversation, but we need to continue to push forward on this matter.