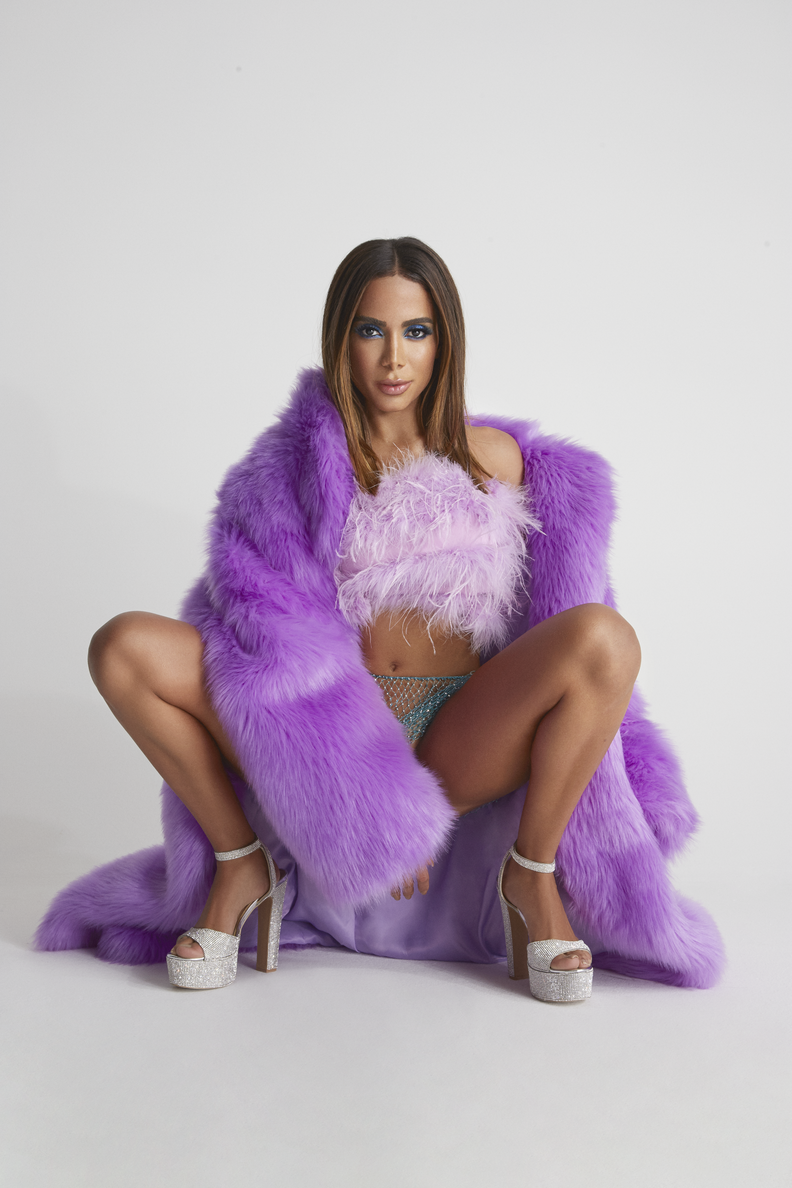 Courtesy of Warner Records
Courtesy of Warner Records
It's Anitta's world, and we're just living in it. The Brazilian megastar, who started gaining international recognition in 2017 when she teamed up with Major Lazer and Pabllo Vittar for the smash hit "Sua Cara," is finally making her official US debut with an album to be released later this year.
After many collaborations with stars such as Maluma, J Balvin, Sofía Reyes, Ozuna, and more who made way for her in the Latin-American market, Anitta has signed with Warner Records and partnering with Warner Music Latin.
"I'm so excited to join the US Warner Records team," Anitta said in a press release. "It's the most important moment in my career. Now, I can show more about my art and culture to the world internationally. I can't wait for everyone to hear all the new music I've been working on, which will be a fresh blend of both Spanish and English."
Her unique sound and style is a musical blend of reggaetón, bossa nova, R&B, hip-hop, EDM, and funk carioca. She's currently the most-streamed artist in Brazil, with nearly five billion YouTube views and 6.5 billion cumulative Spotify streams, and captivates a global audience of more than 47 million Instagram followers.
She became the youngest Brazilian singer to perform at the Latin Grammys in 2014, and through the years she's earned five nominations herself. She's been nominated and won six MTV EMA awards, including best Brazilian act, and became the first Brazilian to win best Latin-American act.
Anitta has been keeping busy during quarantine, going live on social media nearly every day from her home in Rio de Janeiro. She's kept her fans up to date on her recording process and has joined Miley Cyrus, J Balvin, Katy Perry, David Guetta, Diddy, and more for chats and performances, which could be a peek at what's to come in this new stage of her career.