POPSUGAR
/ paid content for /
Ulta Beauty
Curly Hair Routine With Ulta Beauty Products
How My Curly Hair Routine Helped Me Embrace My Rizos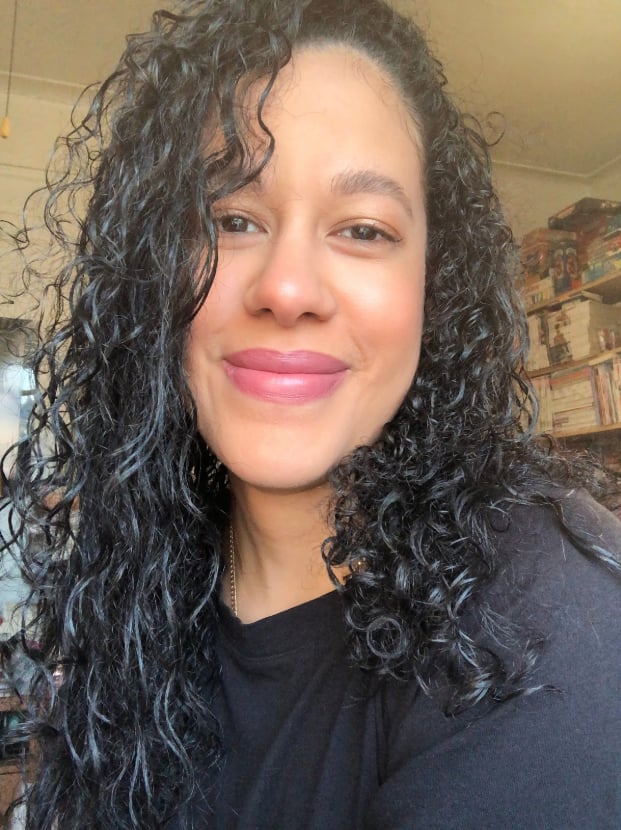 For as long as I can remember, my curly hair has always been this crazy bird's nest — or a pajón, as my mom likes to say — that no matter how much I tried, nothing worked to tame it. I never liked wearing my hair curly because it always looked puffy or it took too long to style it just right. That's why I turned to blowouts most of my life. As a Dominican, going to the salon on the weekends is crucial. It's a cultural thing. I was 12 years old when I got my first blowout. My hair felt silky, and best of all, manageable. Having someone straighten my hair became such a staple in my beauty routine that I never really learned how to actually style my curls on my own, let alone accept them. Until now.
Establishing my routine began after I introduced yoga into my life. I realized that there was no point in me going to the salon for a blowout if my hair was going to end up sweaty after a session of Downward Dogs. I wish I knew how to blow-dry my hair myself, but I would always give up before I tried. To save money, I opted to skip blowouts and decided to find out how my rizos wanted to be loved. Let's just say it was easier said than done. It was all about trial and error and testing out different products and reading reviews to see what could work with my texture and 3B pattern.
My biggest hair concerns were frizz and dryness, which forced me to settle for topknots and buns. But I learned that keeping my curls smooth starts in the shower. After using shampoos that would suck the moisture out of my hair, I now go for ones that prevent my hair from losing its natural oils, which are so important for curls to stay hydrated. I follow up with conditioner, leaving it on my hair for about five to seven minutes — the longer the better! — and then detangling with a wide-tooth comb.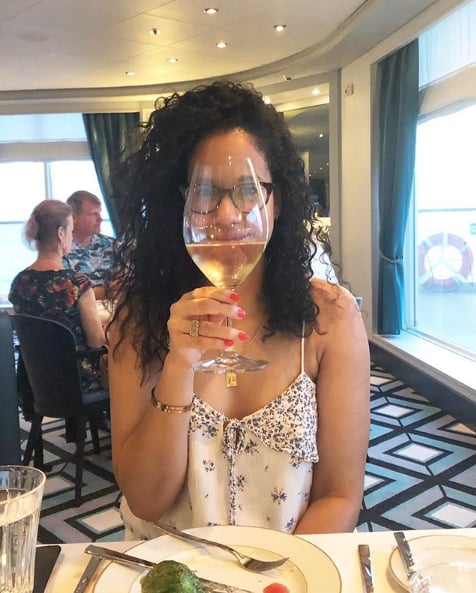 I strive to be the woman that can simply wash and go, but styling my curls has become a key factor in my routine, and there's no way I can skip it. I need a trifecta of products: a leave-in conditioner, curl cream, and gel. On wet hair, I first use the leave-in and cream and distribute it all over. To create hold, I apply the gel by dividing my hair into small sections, making sure I don't miss any strands. I scrunch and then twist pieces around my fingers to add more bounce. Afterwards, I let my hair air-dry or I use a diffuser.
Another trick I like is to secure my hair into a high ponytail, and once it's dry, I let my hair down. This allows me to break the cast left from the gel, making my curls look defined and controlled. To revitalize my curls on the second or third day, I wet some sections and apply a mousse to bring back their shape. And to lock in hydration, once a week I use a deep treatment hair mask.
My routine isn't perfect, and I sometimes tweak it here and there, but it works for me and has changed how I feel about my curls. I was so used to only wearing my hair straight that I never took the time to get to know my curls and understand what they needed from me.
Now that my hair is soft and frizz-free, I have the confidence to finally show off my natural curls. We have been tricked into believing that straight hair is the only texture that can make women look beautiful, and that's completely false. My curls are beautiful and represent my identity. They make me feel connected to my raíces. Don't get me wrong: I will continue to get blowouts when I feel like rocking a different style, but I'm just glad that today, I can welcome my curls with open arms because they're truly a part of me. And why would I ever want to hide that?
We've selected a few products that will help you settle into your own routine, while maintaining healthy, shiny, and beautiful hair. They're all available with 50% off at Ulta Beauty's Gorgeous Hair Event, taking place from Oct. 6-26.
Design Essentials Platinum Deep Moisturizing Shampoo ($10, originally $20) on sale Oct. 16.
Mizani 25 Miracle Milk Leave-In Treatment ($10, originally $20) on sale Oct. 16.
Macadamia Professional Nourishing Repair Masque ($18, originally $36) on sale Oct. 16.
tgin Honey Curls Custard ($7.50, originally $14.99) on sale Oct. 9.
DevaCurl Arc Angel Gel Maximum Hold No-Crunch Styler ($12, originally $24) on sale Oct. 7.
Image Source: Ardenis Perez