8 Ways Demi Lovato Has Helped Destigmatize Mental Health Issues For Latinx Communities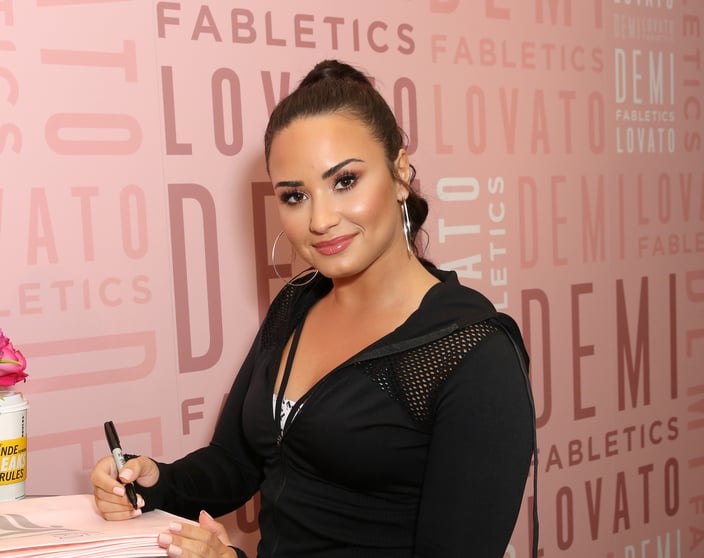 Getty Images
Getty Images
Content warning: This post discusses eating disorders and mental health issues.
Few celebrities have been as open and vocal as Demi Lovato when it comes to speaking about their own mental health struggles while also raising awareness and funds to help others and advocate for policy changes around a subject that affects us all. This issue especially impacts Latinx youth. Research shows that Latinx children and adolescents suffer from higher rates of depression and suicidal behavior than their white peers. They are also less likely to receive
mental health treatment.
There are many factors that play a role in this devastating stat, from the lack of access to mental health services to discrimination, poverty, and the impact of immigration. But another key factor that often prevents Latinx kids from getting help is the stigma around mental illness and mental health, which, according to nonprofit Mental Health America, leads to prolonged suffering in silence. "This silence compounds the range of experiences that may lead to mental health conditions including immigration, acculturation, trauma, and generational conflicts," it says on the organization's website. Lovato, who has Mexican ancestry and has recently changed pronouns to they/them, is an inspiration for young Latinx who might struggle with the same issues but don't feel safe sharing about them because of the stigma that still very much exists in Latinx communities. From sharing their experience in a raw and honest documentary to advocating for healthcare reform that puts comprehensive mental health first, keep reading to learn how this inspiring icon is working to put an end to the era of mental health stigma.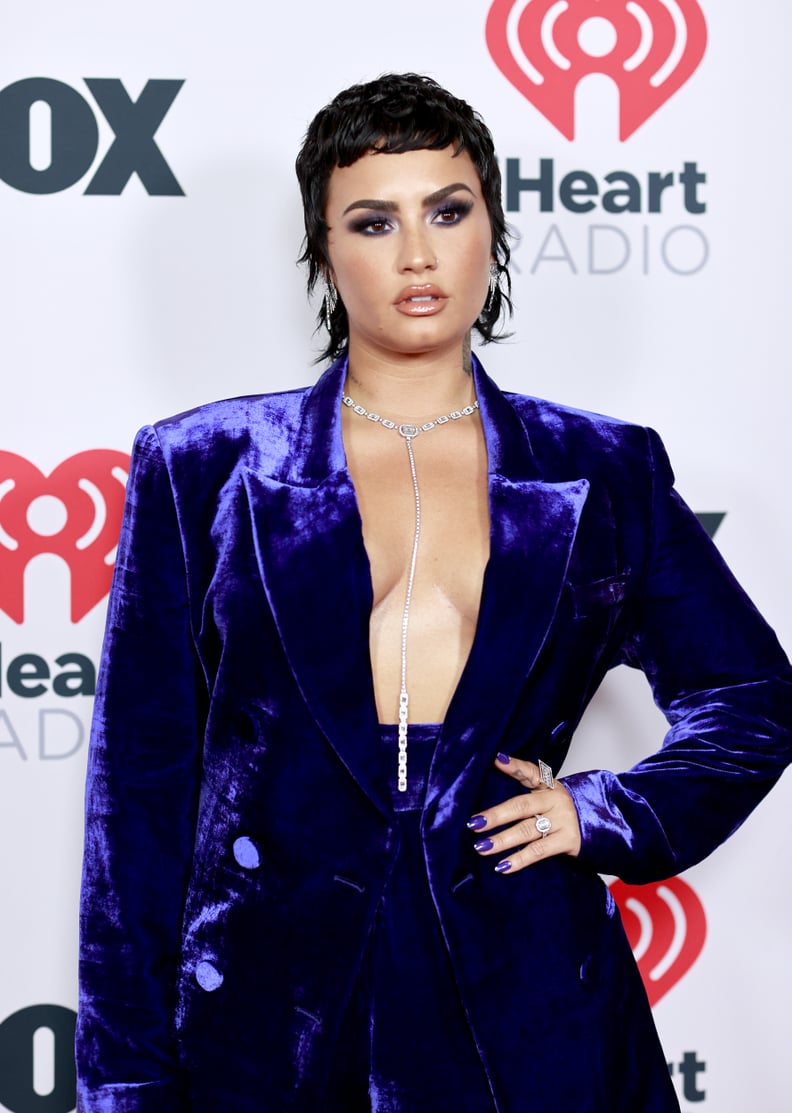 Destigmatizing Bipolar Disorder
"When I finally was diagnosed with bipolar disorder, it was a relief in so many ways," Lovato said at the 2014 National Alliance of Mental Illness (NAMI) Annual National Convention. The singer shared how this diagnosis made them understand all the harmful things they were doing to cope with the disorder. After working with a team of experts and "seeing there's light on the other side," the singer made it their personal mission to share their experience and message of hope with the world, especially the younger generations. "I want to show the world that there is life, surprising, wonderful, and unexpected life after diagnosis."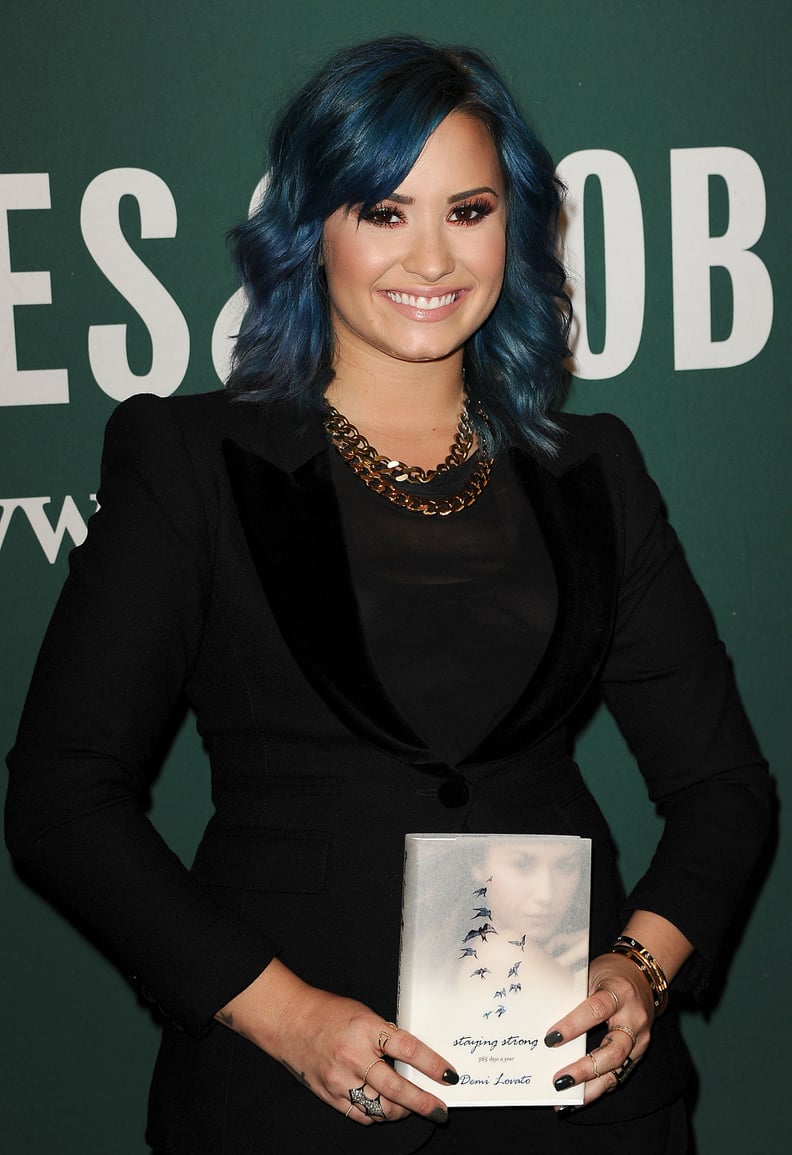 Staying Strong Every Day
Advocating Where It Matters
Their advocacy goes beyond talk shows and social media. In 2014, the singer took the National Alliance of Mental Illness Annual National Convention stage to share before thousands of people their very personal experience living with bipolar disorder and urged the nation's leaders to pass comprehensive mental health reform. As the singer explained in this powerful speech, this means focusing on prevention and reaching people with mental illness before it is too late to help them. "[Mental illness] affects people of every age, race, gender, religion, and economic status," they said in their speech. "It doesn't discriminate between Republicans or Democrats either."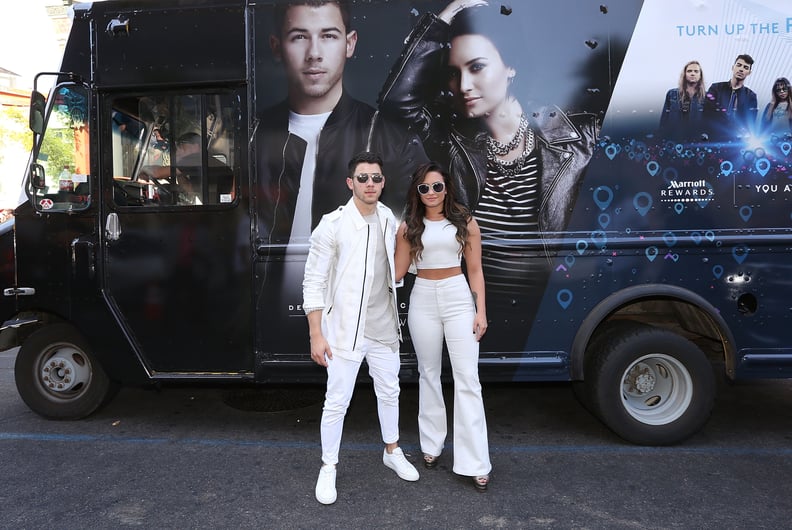 Help on Tour
During their 2016 Future Now Tour with Nick Jonas, Lovato offered their fans wellness workshops focused on mental health in each of the 44 cities they visited. They even attended those workshops with speakers who shared personal experiences of overcoming difficulties in their lives. Lovato also used their time on stage to share mental health awareness messages. "I used to speak onstage, not about mental health care but illness, and trying to take away the stigma and taboo of mental illness," they told The San Diego Tribune.
Championing Therapy
Because they know getting help isn't easy, Lovato is determined to normalize therapy. Last year they became the face of Talkspace, an online therapy platform that connects mental health experts with people who need it in an anonymous way and on their phones. As an ambassador, they've been to almost every show on national TV, speaking about how important it is to get help and how working with a team of mental health experts has helped them thrive after they got their diagnosis.
Therapy For All!
The singer uses their social media channels to advocate for mental health almost daily. On Instagram, they recently shared with their 113 million followers a new initiative they're promoting in partnership with Talkspace, the Talkspace Access Project, which aims to increase access to therapy and mental health resources for underserved communities. To get the campaign started, the company partnered with Lovato to create a fund that offers 1,000 months of free treatment through different associations and nonprofits like The Loveland Foundation, Bring Change to Mind, and NAMI.
Their Struggle With Substance Abuse
In the 2021 documentary series Dancing With the Devil, the singer shares in spectacular detail their struggles with substance abuse. From the first time they tried cocaine, at 19, to their 2018 overdose. When Lovato was 21 years old, they were named honorary chair of the Substance Abuse and Mental Health Services Administration (SAMHSA) for their role as a positive influence for young adults who struggle with mental health and substance abuse issues. "I'm a survivor of mental health and addiction issues and I am not ashamed," they said in the acceptance speech. Feeling ashamed is one of the reasons many people don't get help, but for Latinx who struggle with addiction, as many studies suggest, the lack of culturally tailored substance abuse treatments is another barrier and reason they tend to drop out of drug abuse treatment more than non-Latinx people who struggle with addiction.
Being Open About Their Eating-Disorder Relapse
In a recent interview with Ashley Graham, Lovato opened up about struggling daily with eating disorders, what they've referred to as "still the biggest challenge in my life." Throughout their career, the singer has been vocal about fighting bulimia, an eating disorder that started when they were just 8 years old. "There are periods of time where I forget about my food struggles and other times it's all I think about. Still. But that is what ED recovery looks like for some people and I still have hope that someday I won't think about it anymore," they wrote on Instagram in May.
In Dancing With the Devil they also expressed the shame they felt whenever they relapsed and the importance of having the right people around to support you when that happens. According to the American Psychological Association, for young Latinx who struggle with eating disorders, there are particular factors such as stigma, fear of not being understood, and family privacy that also become barriers that prevent them from seeking help.