Selena Gomez is really taking 2020 by storm. First, she released a new album, Rare, after almost five years since her last one, and now, she's the cover star of Dazed magazine's Spring 2020 issue. She was interviewed by fans as well as celebrities, like Yara Shahidi and Timothée Chalamet, for the new edition.
Another celebrity who interviewed Selena and asked one of the most insightful questions was Bad Bunny, one of the biggest Latin music artists right now. He saw this opportunity to really dig into something most Latinxs have always wondered about her and any celebrity with a Latinx background who was born in the United States and appeals to a more general market.
"You have a Latin surname because of your father: as a worldwide star, do you feel like you represent Latinos despite the fact your music is sung in English?" he asked.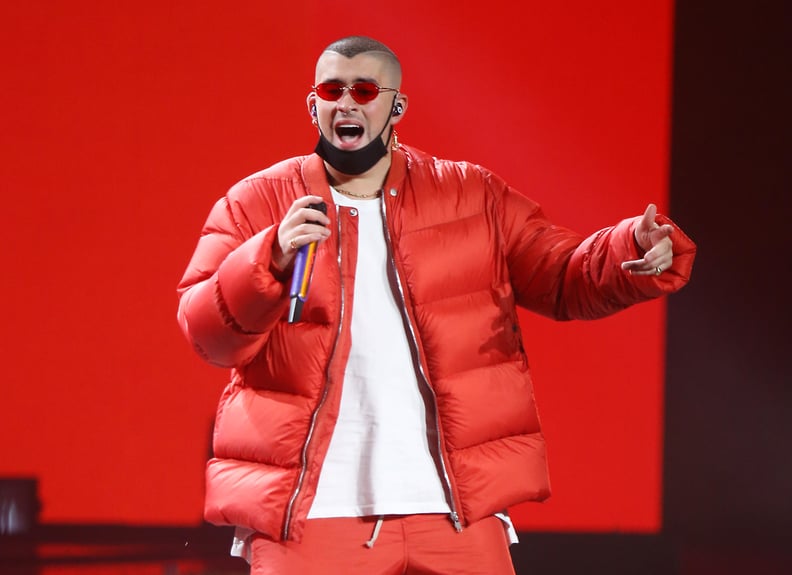 In response, Selena Gomez said she "one thousand percent" feels she does. "I'm always very vocal about my background, as far as me talking about immigration, and my grandparents having to come across the border illegally," Selena said. "I wouldn't have been born (otherwise). I have such an appreciation for my last name. I've rereleased a lot of music in Spanish as well, and that's something that's gonna happen a bit more. So there's a lot more I would love to do because I don't take it lightly, I'm very honoured."
Selena has been vocal in the past about the privilege of having been born in the US thanks to her family's bravery and sacrifice. Back in October, she detailed her family's history with undocumented immigration in a very personal piece for Time ahead of the premiere of Living Undocumented, a Netflix documentary series she executive produced.
"In the 1970s, my aunt crossed the border from Mexico to the United States hidden in the back of a truck. My grandparents followed, and my father was born in Texas soon after. In 1992, I was born a U.S. citizen thanks to their bravery and sacrifice," Selena began her piece. "Over the past four decades, members of my family have worked hard to gain United States citizenship. Undocumented immigration is an issue I think about every day, and I never forget how blessed I am to have been born in this country thanks to my family and the grace of circumstance. But when I read the news headlines or see debates about immigration rage on social media, I feel afraid for those in similar situations. I feel afraid for my country."
Selena has been vocal about wanting to learn Spanish to connect even more with her culture. Back in 2016, she really put in a lot of effort to do a commercial with Pantene fully in Spanish, which had her Latinx fans going loco for how good she sounded.
In an interview with Harper's Bazaar in 2018, Selena reflected on a touching experience she had as a teenager starring on Wizards of Waverly Place.
"We would do these live tapings every Friday, and one Friday there was this single mother with her four kids," Selena said. "She was Latin, and she came up to me after, crying. Her kids were so excited, but I noticed the mom, so I gave her a hug and asked, 'Hey, are you okay?' And she was like, 'It's really incredible for my daughters to see that a Latina woman can be in this position and achieve her dreams, someone who isn't the typical, you know, blonde with blue eyes.' And I knew what she meant."