The Dual Identity Experience of Growing Up in a Border Town
I Grew Up in 2 Countries at Once, and I Love Having a Double Identity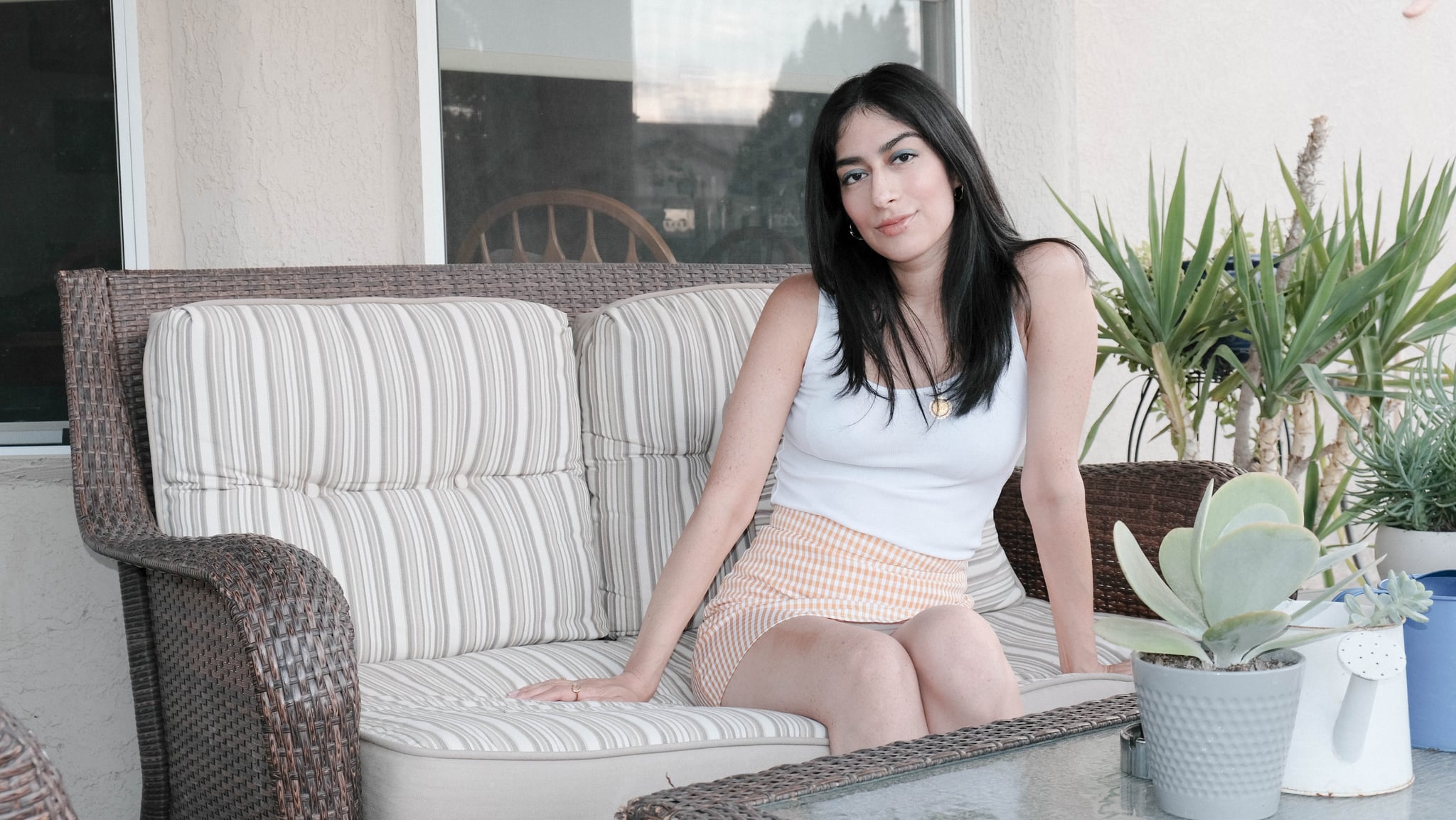 The only thing separating my two worlds is the Rio Grande river — it might not be much, but it's enough for me to feel a big difference in customs and values. When I tell people I was born and raised in Texas, what follows is usually something like: "Oh, but how is your Spanish so good?" Or, "How come you have no accent in either language?" People who are not from El Paso, TX, or a border city might not understand what it's like to grow up between two places at once.
For me, growing up on the border of El Paso and Ciudad Juárez, Mexico, led to a double identity. And no, it wasn't like Dr. Jekyll and Mr. Hyde, but more so being fluent in two languages and being a part of two cultures, like getting to pick between watching telenovelas or every '90s show on Nickelodeon.
I grew up in a Mexican household. My dad was born in El Paso but lived nearly his entire life in Ciudad Juárez until I was born, and my mom was born and raised in Mexico. She didn't move to the US until she had me, when she was 28. My first language was Spanish, but my parents did not want me in bilingual classes when it came to enrolling me into pre-K. So, instead, it was all English for me at school. Looking back, I think it was a wise decision on my parents' part, because I learned two languages at once by keeping solely to Spanish at home and English at school.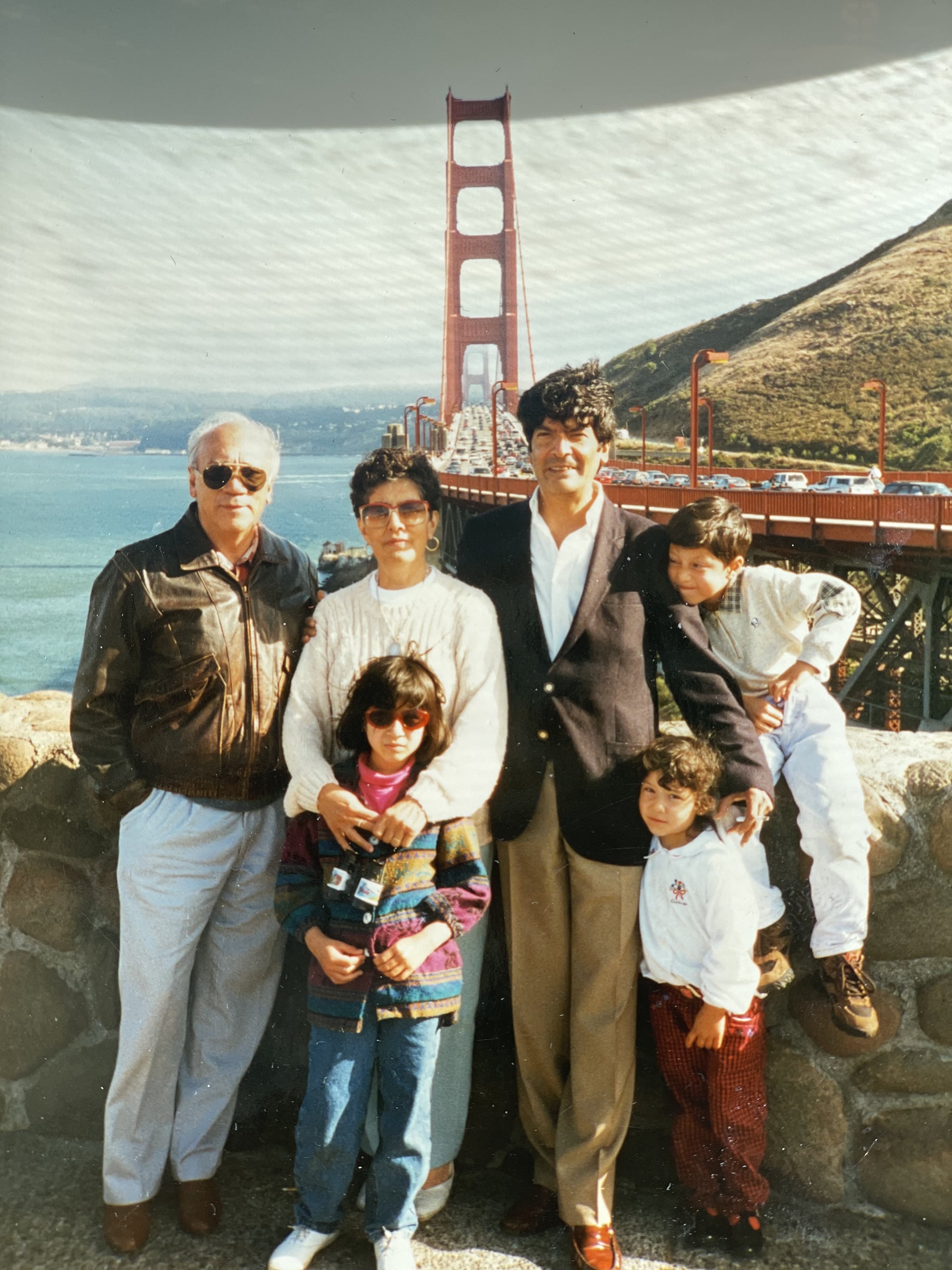 English was all I spoke among friends at school, while Español was the designated language with family, and I hardly ever mixed them. I also spent a lot of time with my maternal grandparents, who lived in Juárez, and you could say helped raise and shape who I am today. It's thanks to them that I perfected my Spanish, learned to read and write in that language — despite never taking classes — and fell in love with my Mexican culture by traveling to Mexico City and around the country.
Along with being bilingual came a sense of having a double identity. I enjoyed watching telenovelas (Soñadoras and Amigas y Rivales, among others) and El Chavo del Ocho with my grandma as much as The Amanda Show and Kenan and Kel. And the same went for music. I loved listening to Selena, Shakira, Maná, and OV7 as much as No Doubt, Alanis Morissette, *NSYNC, and more of the decade's popular artists.
At family birthday parties or gatherings on the weekends, the version of me who knew about breaking piñatas and eating tacos al pastor rose to the top. But I embraced the red, white, and blue in me whenever I was with my friends, who were mostly English speakers. We'd watch movies like She's All That, go to the mall, and do other typical American preteen stuff.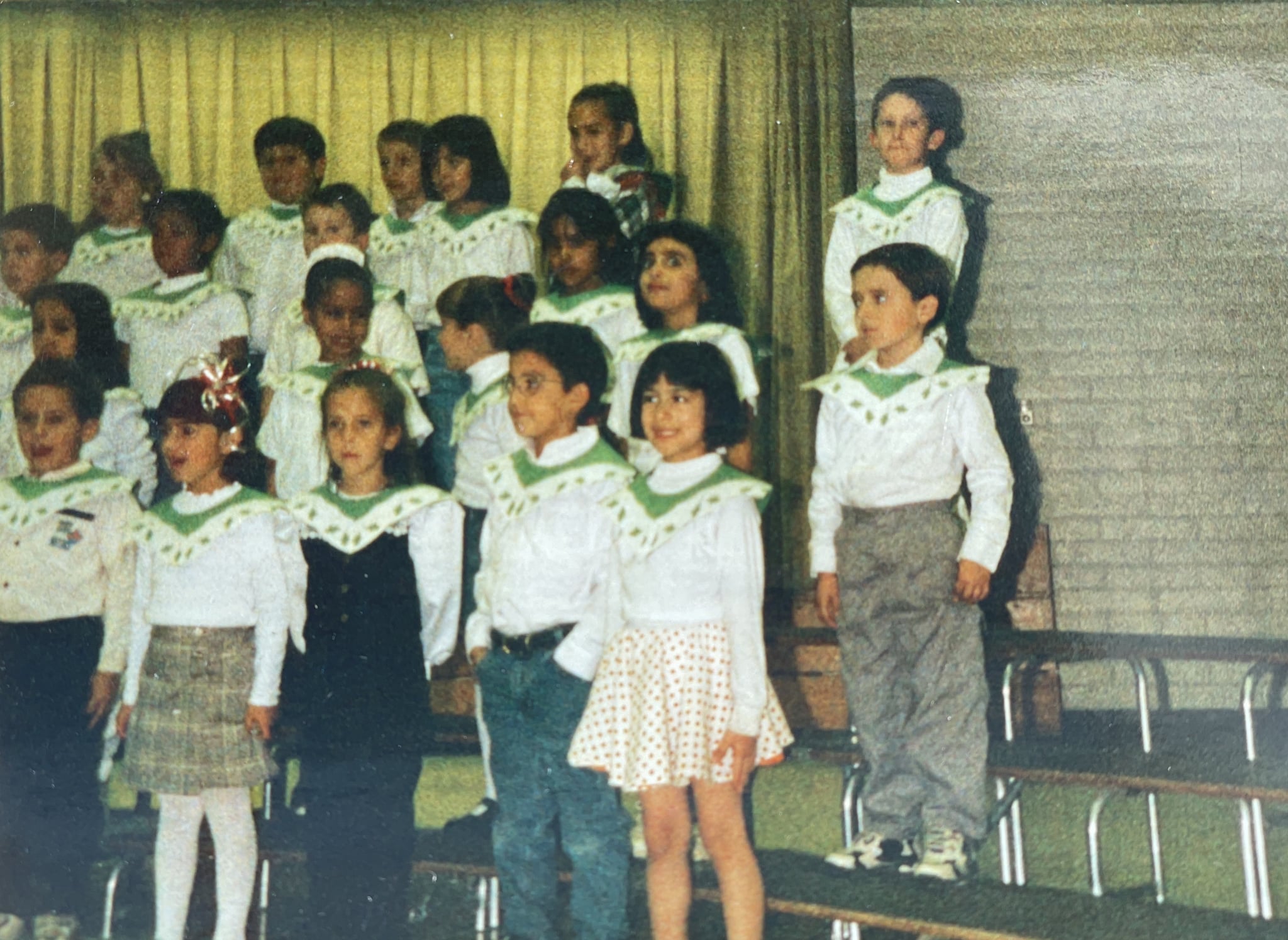 It wasn't until high school that I began to meet other people whose backgrounds I could relate to — many who grew up or still lived in Juárez, even though my main group of friends remained English speaking. I was introduced to friends with whom I identified because they were Mexican American and who had also been raised in El Paso but often visited family in Juárez. It was also during these years that I started going out to party in Juárez because the legal drinking age in Mexico is 18 years old. By my early 20s, going to Juárez with my friends and then-boyfriend, now-husband became a regular activity on the weekends.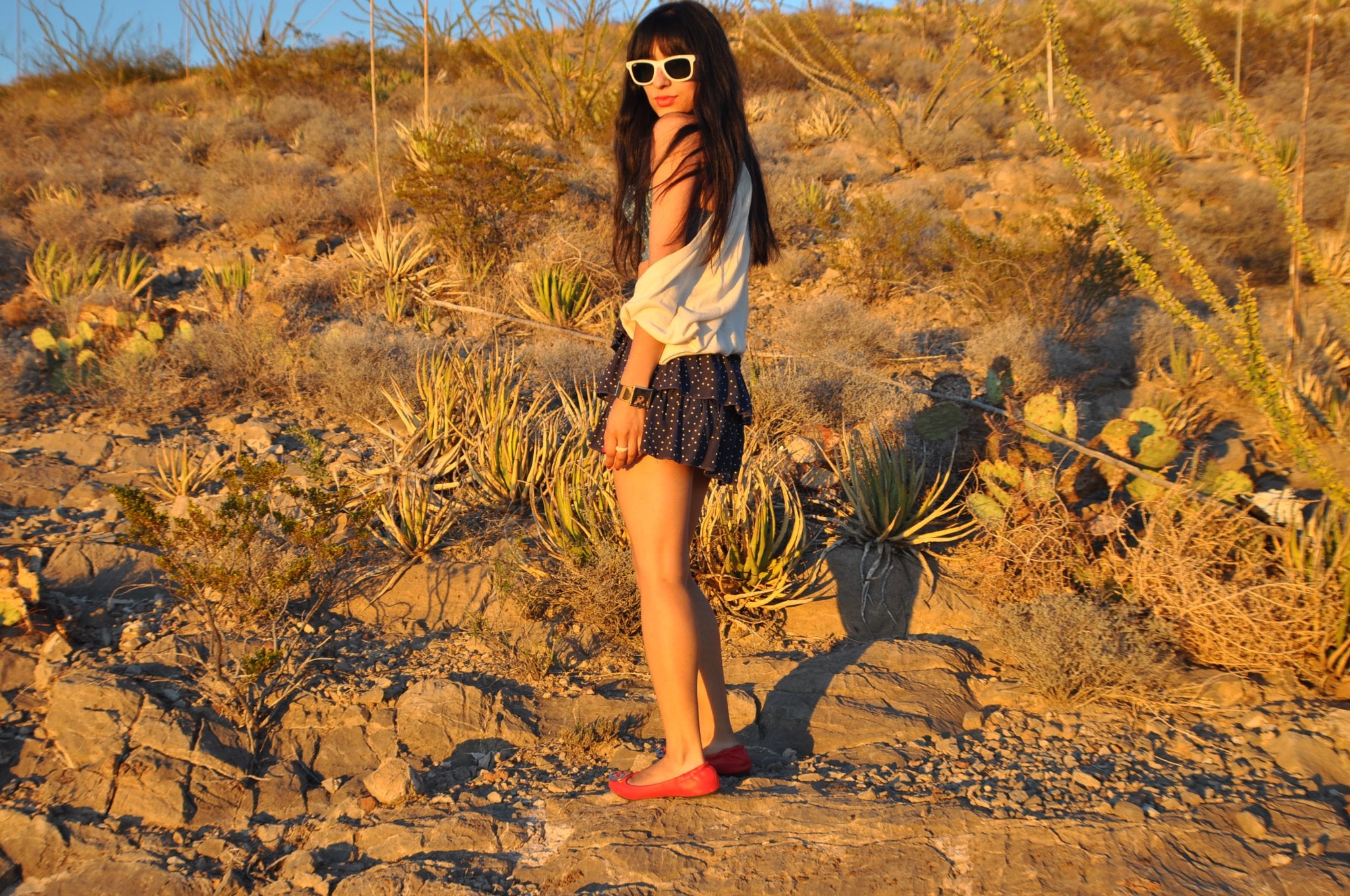 Growing up on the border is pretty damn special. Thanks to my bicultural upbringing, I don't feel like I have to have only Latina or only non-Latina friends; I actually have a pretty good mix of both. I learned to enjoy and appreciate both sides of me without ever questioning who I am, because the truth is, I need both of those relationships and cultural identities to feel complete.

Image Source: Natalia Trejo