How Afrodescendientes Are Unapologetically Embracing Their Ancestral Spirituality
A decade ago, if you Googled any of the following African religions, Ifá, Santería, Candomblé, Palo, or Vodun, only a spattering of entries would come up, and they'd probably be written from an outsider's anthropological perspective, rather than by the practitioners themselves. As closed oral religions, anyone seeking to learn about them would have struggled to find information that wasn't commercialized, inaccurate, or created in a movie studio. But times are changing.
In the United States, curiosity surrounding Indigenous and African spirituality is growing — and it doesn't seem to be slowing down. As we sift through the new abundance of information we have about these sacred faiths, it's important to put their presence here in the States, Latin America, and the Caribbean in historical context. The transatlantic slave trade, in which an estimated 15 million enslaved Africans were taken across the Atlantic Ocean to the Americas from the 16th to the 19th centuries to be horrifically sold like commodities, brought the West African Yoruba people of Nigeria, Benin, and Togo, along with the traditions of their homelands, to Latin America. Today, afrodescendientes honor their past by keeping the spiritual rituals of their ancestors alive.
As more and more non-Black Latinx people continue to honor and commune with their African-born religious lineages, we should take a moment to acknowledge the great lengths that afrodescendientes have had to go through to preserve and practice their ancestral faiths. Hybrid religions — the fusion of traditions from a people's native land with the more dominant local religion — like Candomblé and Santería came as a result of the religious oppression enslaved Africans faced in the New World. In order to practice their religions and preserve their cultural identities, histories, and lives, Yoruba people, for example, intermeshed some of their own rituals and iconographies with Catholic ones to avoid persecution.
The imagery of the Yoruba deity Shango, for instance, is a representation of the Catholic saint Santa Barbara. And let's be clear: priests and practitioners are still not necessarily free to practice as they please. Some have been arrested, refused work, and denied housing. Afrodescendientes who choose to recognize and integrate their religious heritage into their lives are often the ones targeted by discrimination. Still, many practice in secret or bravely out loud. Here are four afrodescendientes spiritualists who are honoring their roots through spirituality.
Originally published on February 1, 2022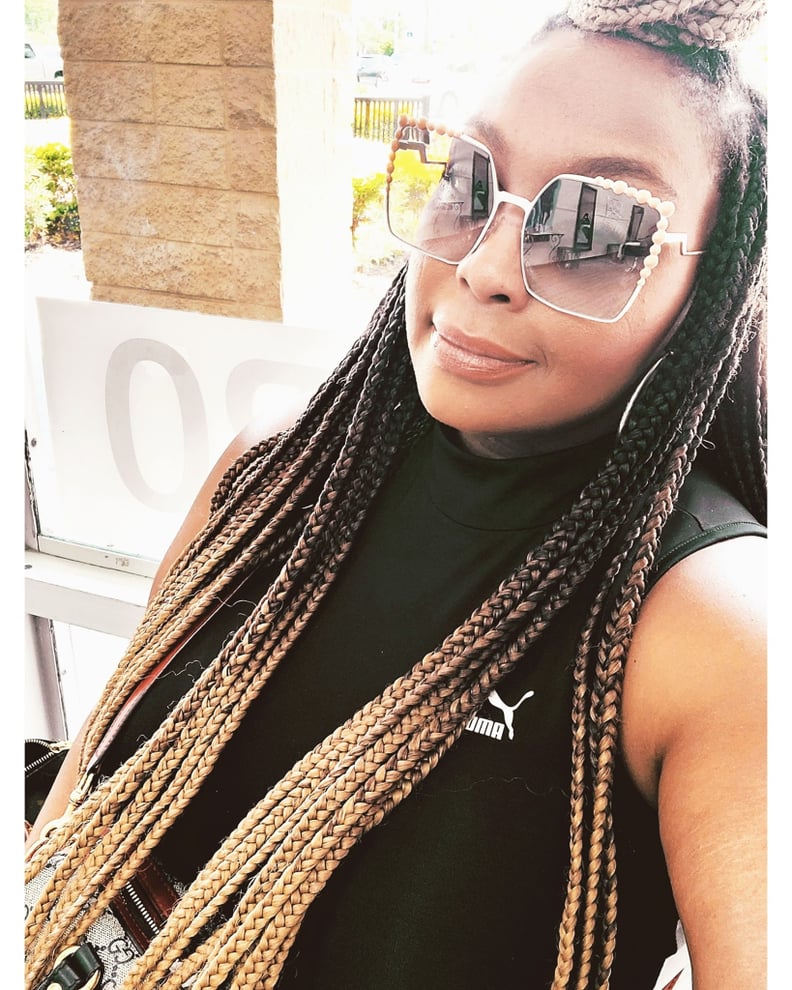 Keka Araújo, Lucumí
How did her journey begin?
Keka Araújo is an Orlando-based writer, editor, and priestess who grew up in a pan-African household with a Muslim African American father and a Black Cuban mother who practiced Lucumí. She identifies as a bicultural Black diasporan. She grew up Muslim but left the religion as a teen and began to explore her mother's religion. "Lucumí is a uniquely diasporic religious tradition of Orisha worship brought to Cuba by the Yoruba during the transatlantic slave trade," she told POPSUGAR. "It evolved out of enslaved Africans, making changes to the original practice for survival. I have been an initiated priestess of Yemayá for three years, but I've been a practitioner for almost 30 years. From a foundational perspective, Lucumí is a practice that's roughly 500 years old. However, it is the extension of traditional Orisha worship, which originated in Nigeria. It is over 10,000 years old."
What has her spiritual journey been like?
Araújo described her spiritual journey as a "roller coaster," saying that although she's always felt the blessings of Yemayá and Oshun, she wasn't always obedient, which can get you in trouble. After going through a tough time, she had to lose everything to "get it together," eventually becoming a priestess and now living the way the santo wishes. She's also been vocal about the discrimination Black practitioners of African practices face both in the western world and within their own faith. "Within the community, there is absolutely racism. We see it among Santeros every day. White Latinos have become the face of the tradition when they are visitors. Yet, there are religious houses with no Black people," she said. "Also, Black bodies are used as commodities. They are either cooking and cleaning in these same houses, or their value is attributed to how much they contribute financially." Her biggest takeaway is that this is a way to connect with her ancestors, because without their blessings, not much can be done.
What advice does she have for others who are hoping to explore their African ancestral practices?
The advice here is to learn what works for your ancestors, because what works for one might not work for another. There are customs that can and should be tweaked and traditions that might not align. That's what happens when people are mixed and displaced. Araújo reminded us that there is no "cookie-cutter formula" and that she is a prime example. "Many people give their ancestors liquor, pork, and tobacco. My ancestors don't take those offerings," she said. "That's offensive to them. They also don't work with Christian prayers. The easiest way to connect with your ancestors is a glass of water and a candle. It's that easy. As you develop spiritually by talking to them, you can ask what they want. It does not have to be a big production."
Where to find her: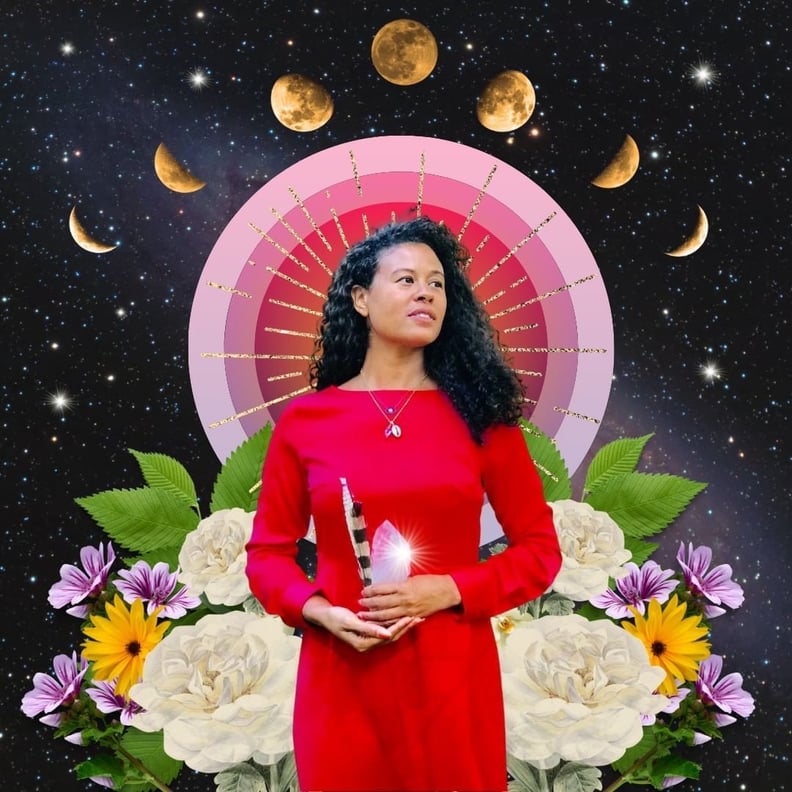 Rasia Mykonos Pouncie, Palo Kimbisa
How did her journey begin?
Raisa Mykonos Pouncie is a fourth-generation palera who identifies as Afro-Latina. She was initiated by her father into Palo Kimbisa and has been practicing for 20 years. And like many whose ancestral practices are closely tied to their religions, it is a part of her daily life. "We work daily through the divine creator Nsambi (God). Each practitioner has what we call a nganga. This vessel houses our power. We work alongside the egun (ancestors), who intercede on our behalf. Offerings of food, liquor, smoke, flowers, and blood are made as a sign of respect and honor," she told POPSUGAR. "My people are espiritualistas. Four generations back and possibly further in my mother's lineage. Four generations back in my father's lineage. The abuelas held weekly ceremonies in their basement. They channeled the dead, made baños (spiritual baths), and divined through tarot, bones, and tea leaves. They utilized their psychic gifts to guide their community."
What has her spiritual journey been like?
Pouncie described her spiritual journey as evolving, from being a child learning to harness her own psychic abilities and learning to tap into her power in her 20s. She's learned by trial and error, especially when it came to refining the focus and control of her ancestral gifts. Like many modern-day practitioners, she has included the use of crystals, psychology, and reiki in her practice. She also uses her practice as a way to heal and reconcile something many have to reckon with, being both colonized and colonizer. "We honor our African roots while also working with the santos. This originates from the need to conceal our ancient practices during the transatlantic slave trade," she said. "The resilience of my people is seen and felt. My practice also mirrors my blood by honoring the colonized and the colonizer." Pouncie also described hiding her practices for fear of ridicule and after losing friends who didn't understand or thought it was evil.
What advice does she have for others who are hoping to explore their African ancestral practices?
Her advice for those who want to connect with their roots is to first learn about your roots, which for many is easier said than done, but it is not impossible. Thinking about who your ancestors were and where they came from is important in learning how to venerate them as well as feeling out what feels right for you. "How did they walk this earth seven generations back?" Pouncie asked. "That is where the medicine is held in an untouched container. What did they eat? What were their rituals, and how does this resonate with your spirit? If needed, work with a trusted spiritual development coach or mentor that will support you in developing your personal spiritual gifts. Most of all, listen to your inner guidance system. It knows where to lead you."
Where to find her: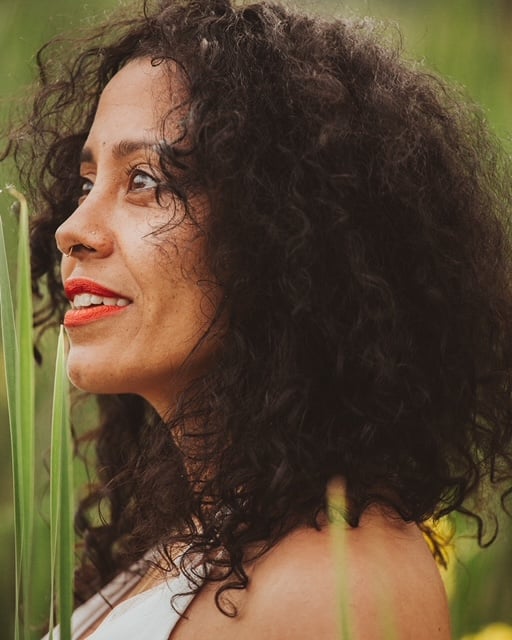 Dr. Griselda Rodriguez-Solomon, Vodun and the 21 Divisions
How did her journey begin?
Giselda Rodriguez-Solomon, PhD, is a Dominican professor at the City College of New York. She identifies as Afro-Latina and is one half of the Brujas of Brooklyn, along with her twin sister, Miguelina Rodriguez, PhD. Dr. Rodriguez-Solomon's spirituality came from her family. She learned from them about the 21 Divisions, but it was not until she got to college that she began exploring what it all meant. "I learned about the practices that my family followed, which, in particular, are the 21 Divisions. I learned just by seeing my family practice. Nobody ever sat me down and said, This is what this is,'" she said. "We would go to misas (seances) or gatherings where people would be mounted (ritually possessed), and my mother never explained to me as a child what we were doing and where we were going. [I didn't] even process what it was that I saw after like people being mounted. It wasn't until I came of age, especially going to college, and I became curious and spirit led me to read about the history of these practices and I was able to collect formal names."
What has her spiritual journey been like?
Like many of us, Dr. Rodriguez-Solomon's journey has been a lifelong one. Spiritual journeys are never linear; in fact, it's an ebb and flow that can have many progressions and regressions. With her work at Brujas of Brooklyn, she and her sister have been able to reach and educate others on their journeys as well. As they've been stepping more into their roles as healers and spiritual guides, they've faced discrimination not only from outsiders but also from their family members who don't understand their desire to tap into the "old ways" associated with Africa. Today, Dr. Rodriguez-Solomon is under the guidance of an oungan (Vodun priest) with the hopes of one day becoming an ordained priestess, or mambo. "My journey has taken a lot of patience, a lot of compassion, it's also been beautiful because it's led me to live a life that's rooted in faith, not fear," she said. "I feel like I rely heavily on the traditions of my ancestors, and I can see that my ancestors are rooted enough and these practices are rooted in history of connotation and displacement and always mental, physical, emotional, so I feel like I connect that to my ancestors with these practices. And I am reminded that the same way they endured and were able to survive atrocious acts of dehumanization, that I too can survive."
What advice does she have for others who are hoping to explore their African ancestral practices?
One of the most important things Dr. Rodriguez-Solomon suggested is tapping into your birthright. Finding what resonates with you is key, and being true to yourself and your roots has to be top of mind because everyone's path is going to be different. The main thing she emphasized is faith in your own intuition as well as the timing of those messages, because that is ancestral guidance. "Trust that the divine will attract the very things that you need when you need them. Not a moment more and not a moment less," she said. "I think that that has helped me to stand firm in my beliefs to not be hasty when I think things are not happening at the time that I want them to, and for the most part that advice has worked out very well for me."
Where to find her: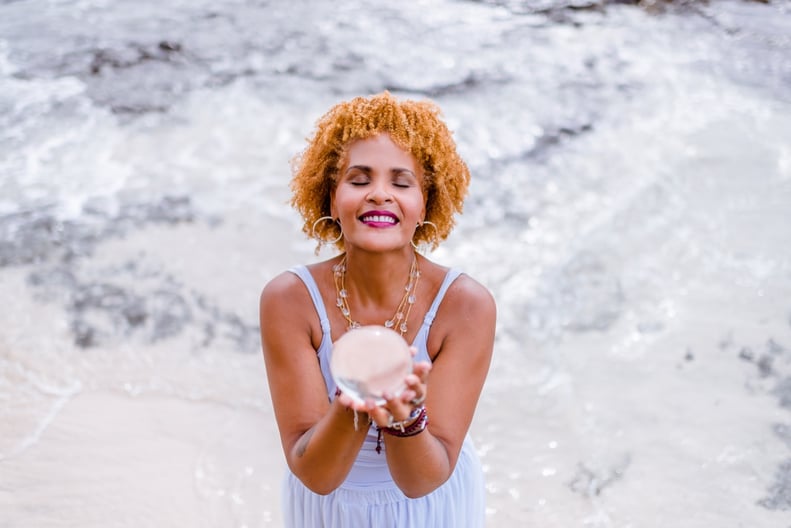 Tonya Melendez Gonzalez, Eclectic
How did her journey begin?
Tonya Melendez Gonzalez is an eclectic spiritual practitioner who identifies as Afro-Latina and dabbles in many healing modalities. Her introduction to her spirituality came from a Puerto Rican curandera who taught her the importance of using light magic as well as how to incorporate and make sense of her mixed heritage, starting when she was 11 years old. Finding where she fit in was difficult because of the racism and rejection she experienced from both her Black and Latinx sides, never feeling like she was fully enough. "Identifying myself as an Afro-Latina came after years of self-awareness, love, and forgiveness. Being bullied for being 'light-skinned' by Black girls and being teased for not speaking Spanish by Latinx folks made me feel like I didn't 'fit in' anywhere," she said. "I felt like an imposter in Black and Latina spaces until I embraced both within myself. My mixed heritage has been something I've both loved and hated. [Being told I was] not enough Latina or Black gave me a sense I wasn't accepted by either."
What has her spiritual journey been like?
Gonzalez described her journey as an evolution and that she found her "church" in nature. She learned prayers, candle dressing, cartomancy, and curses from her teacher until her passing when Gonzalez was in her early 20s. It wasn't until her 30s that Gonzalez started digging more into her lineage and finding teachings that resonated with her. "My practice has evolved from esoteric knowledge, as a member of the Rosicrucians and Theosophical Society to the study science of mind (where I obtained my license as a spiritual counselor) and a course in miracles, to now African spirituality, Santería, Lucumí, and other tradition," she said. "Cultivating rituals, altar alchemy, tarot and oracle cards, candles, crystals, and natural healing practice are part of my everyday magic. It is through development of my ancestral wisdom that I've overcome the need to be labeled or put in a box. My gifts and magic cannot be contained."
What advice does she have for others who are hoping to explore their African ancestral practices?
Her advice for anyone trying to find out more about their spiritual ancestry is accepting that you may be headed outside of your comfort zone. Also, understanding that there is not really a specific outcome or ending to our spiritual journeys. "For those looking to begin, get used to being uncomfortable. The unknown is seen as scary yet once learned becomes wisdom, which is key in Indigenous traditions," she said. "The best place to start is with a mentor, teacher, or healer and/or a community familiar with what you'd like to learn or experience. The other part is understanding you will evolve and so will your practice until you find what speaks to your soul."
Where to find her: