Isabel Allende's Biopic and New Memoir
Isabel Allende Has a Few Ideas on How to Bring Down the Patriarchy, and We Are Listening

"Feminism, like the ocean, is fluid, powerful, deep and encompasses the infinite complexity of life; it moves in waves, currents, tides and sometimes in storms. Like the ocean, feminism never stays quiet." Isabel Allende's definition of feminism is, as someone who has read any of her 26 books might expect, as rich and mesmerizing as it can get. The Chilean icon shares this and many other theories and experiences that led her to describe herself as "a feminist since kindergarten" in her just-released new memoir, Mujeres del Alma Mia (Vintage Español).
Back with a double bang 42 years after publishing her first novel, she is also the sole inspiration of Isabel, a three-episode HBO miniseries based on her fascinating life starring Chilean actress Daniela Ramírez that airs March 12. We chatted with the literary superstar over Zoom about all things feminism, Brujas Buenas, and bringing down the patriarchy.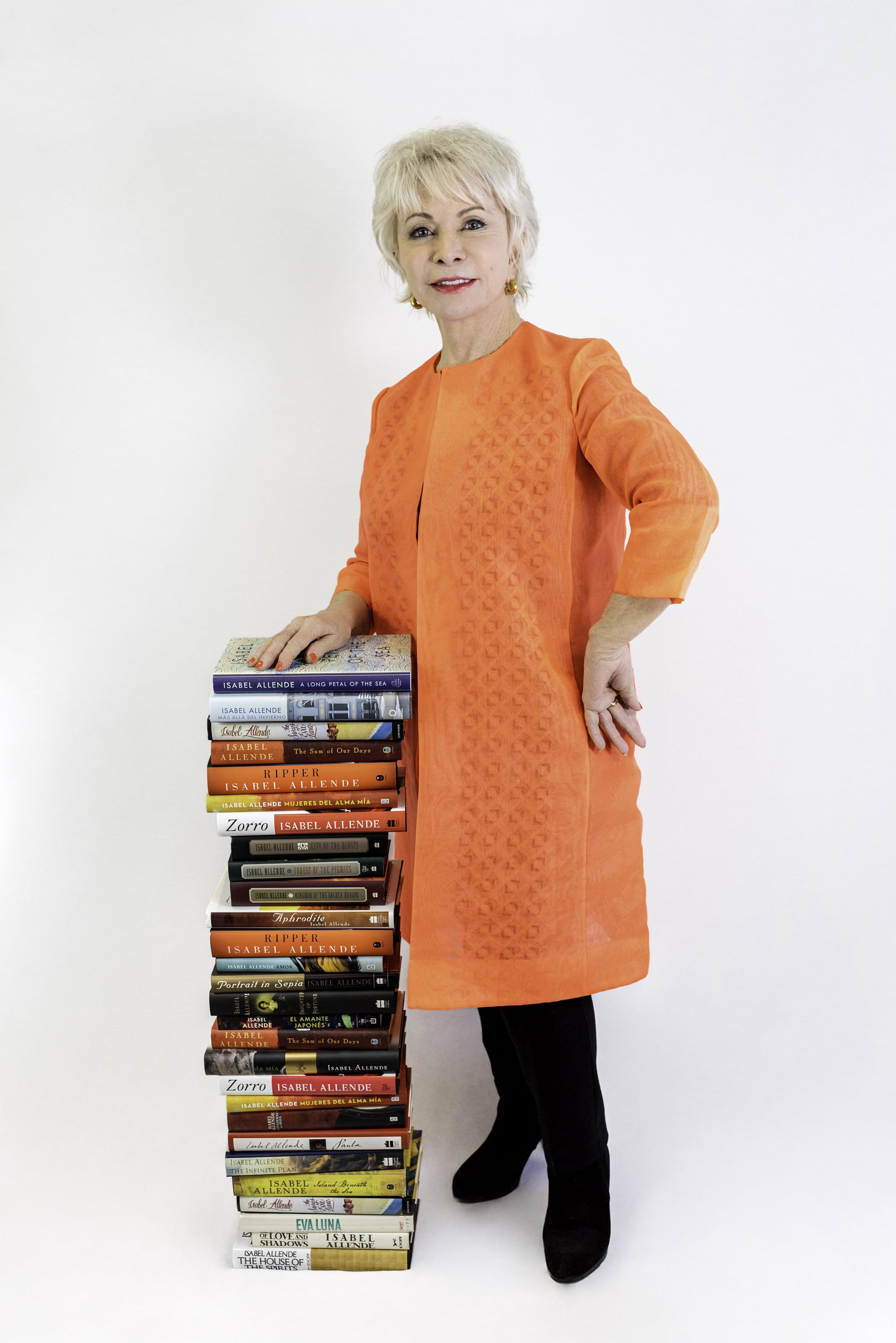 Image Source: Lori Barra
"Brujas Buenas are all the women who are dedicated to trying to save this planet and this humanity," Allende told POPSUGAR, including herself in that squad. "I rescued the term Brujas (witches) because it has a pejorative sense now. In the past, it used to refer to women who had knowledge, who knew about medicine, herbs, and plants, until the male establishment took it all away. Because knowledge is power."
Her latest memoir and the miniseries focus on how she refused to bow down to that establishment. Her first job as a writer was a column for Chile's first feminist magazine, Paula, which covered issues that were considered shockingly progressive at the time by Chile's traditional society, like birth-control pills and female infidelity. But it wasn't until many years later that she gathered the courage to write her first book, La Casa de los Espiritus (The House of the Spirits), when she was almost 40. "When I sent it to publishers, no one wanted to even read it," she remembered of the commercial megahit and now classic in Spanish literature. "Finally, my agent told me, 'I'm going to get you this book published, but don't quit your day job. Anyone can write a good first novel because you give it all you are, everything you know, everything you have, your experience, and your dreams. A writer proves herself on the second book and the ones that follow.' I didn't quit my job until I published my third book."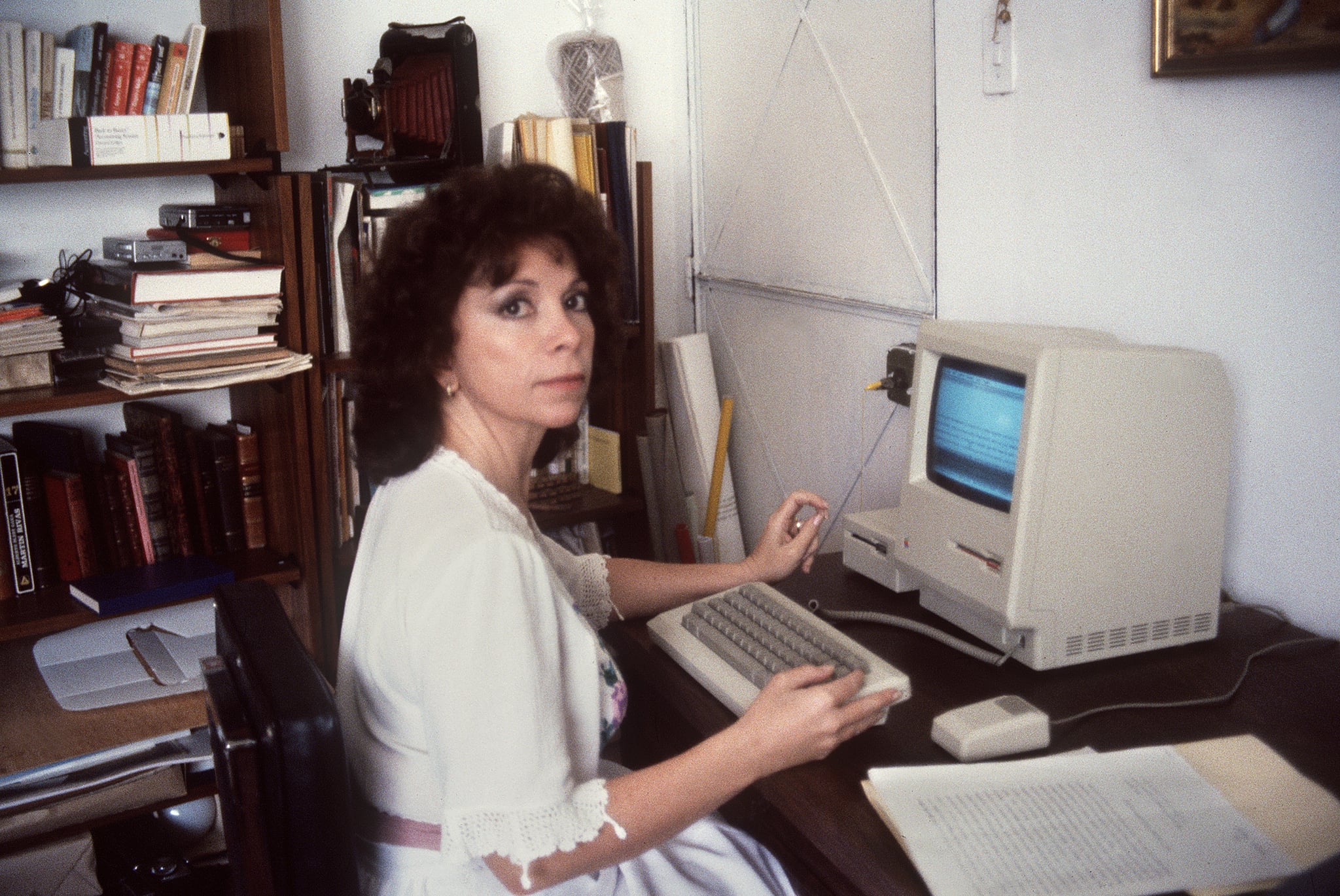 Image Source: Getty / Felipe Amilibia
The HBO biopic also covers the writer's childhood at her grandparents' old house in Chile, after her father abandoned the family when she was only 3 years old; how she lived through the murder of his uncle, Salvador Allende, who was serving as Chile's president, and the 17-year-long military dictatorship that followed; her saddest exile years in Venezuela; and the death of her 29-year-old daughter, Paula, when Allende was 50.
"I don't have personal fears anymore. What I have is an immense worry for our world and an enormous desire for things to change and overthrow the patriarchy."
After sharing the most traumatic experiences of her life with the world and making huge sacrifices to stay independent, pursue happiness, and find success, at 78, she doesn't let fear stand in her way. "I don't have personal fears anymore. What I have is an immense worry for our world and an enormous desire for things to change and overthrow the patriarchy," she said. "In patriarchy, we are all left out: women, poor people, Black people, people with disabilities, people with different sexual orientations. We are all left out! Because it divides us into small groups to control us."
Besides raising her son Nicolas "without an ounce of machismo in him," as she put it, one of the things that brings her the most joy these days is the work she does with immigrant women. The Isabel Allende Foundation helps women — mostly Latinas and mostly undocumented — find their way out of poverty, domestic violence, and issues that hit particularly hard in the Latinx community in this country. "One of the programs we have is for women who have just arrived in the US from Latin America and don't know the language, are undocumented, and the only work they can do is cleaning houses or cooking," she explained. "We rent an industrial kitchen and separate it in stations, one for each woman, to use for a certain amount of hours a week and cook what they can sell. One makes empanadas; another makes alfajores; you name it. They start selling their stuff to a coffee shop, then door to door, then they take orders, and they end up opening a restaurant! The average time it takes them since they start until they are independent is two years. But the most important thing is that they share that kitchen with other women. They talk, they exchange recipes, they try each other's food."
Wondering what one of the most-read writers of all time is reading right now? She just finished Untamed by Glennon Doyle and The Purpose of Power by Black Lives Matter founder Alicia Garza, which she loved for its description of intersectionalism in social movements. "A lot of social movements have the same concerns. They should be connected," she said. Because the way she sees it, community is the key to change. When it comes to prioritizing next steps toward equity, Allende wants women to focus on taking back their seats at the power table and Latinas, in particular, to come together, share their stories, and change the narrative. Because, as she said, "One woman alone might be vulnerable. Women together are invincible."