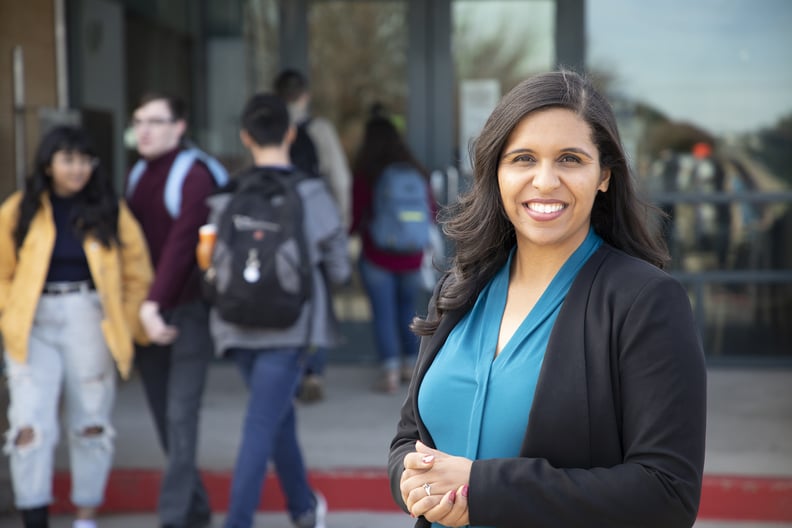 Courtesy of Candace Valenzuela Campaign
Courtesy of Candace Valenzuela Campaign
This month nearly 90 Latinxs are running for office at all levels of government and throughout the country, paving the way for groundbreaking change in the way the Latinx community is represented and advocated for in the US government. Nearly half of Latinxs vying for re-election or running for office for the first time are Latina women.
First Latinas is an initiative by Latino Victory Fund to continue the momentum of 2018, which the fund dubbed "the year of the Latina," where Latina women represented 60 percent of the elections won by the group's endorsees. In 2020, the Latino Victory Fund has committed to endorsing a record-number of Latinas who are running for office to become the first Latinas elected in their respective state, city or district.
The First Latinas are Georgette Gómez, who is running to make history as the first openly LGBTQ Latinx member of Congress; Christina Hale, who could be the first Latina elected to office from the state of Indiana; Candace Valenzuela, who is a candidate for Texas'24th Congressional District and who is running to become the first Afro-Latina in Congress, among others.
The initiative aims to build on the growth of Latinas elected to office in the 2016 presidential election including Sen. Catherine Cortez Mastro (D-Nev.) and Rep. Nanette Diaz Barragán (D-Calif.), and in the 2018 midterms, including Texas Democratic Reps. Sylvia Garcia and Verónica Escobar.
You'll get to know nine of the Latinxs running for office in 2020 ahead.
These interviews have been edited for length and clarity.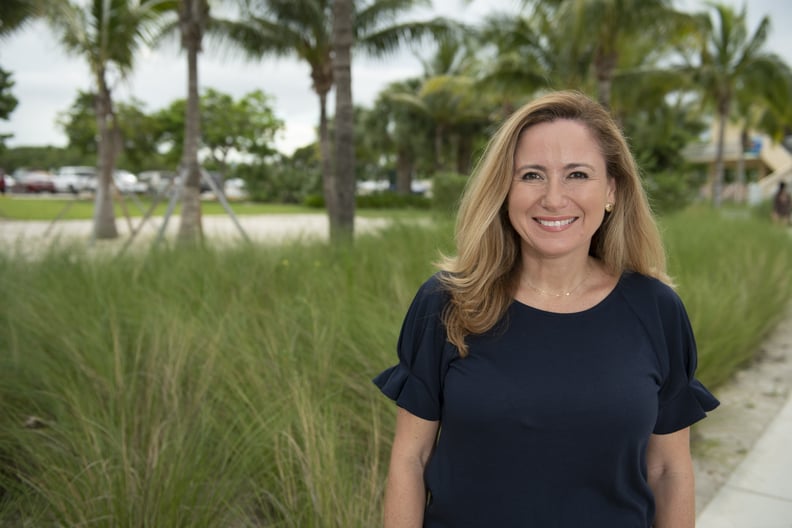 Debbie Mucarsel-Powell, FL-26
Mucarsel-Powell is hoping to win re-election after becoming the first South American immigrant elected to Congress and the first Latina Democrat elected to represent Florida in Congress in 2018.
"I worked my way through high school and college, starting in a donut shop, and worked my way up to Congress. Now, I want to keep fighting to make sure every American has the opportunity to live the American dream just like I did.
"This year, I'm reminding people that DMP - my initials - stand for 'Don't Mess With My People.' This strong sense of defending my community is rooted in my Hispanic heritage.
"Everything is at stake in this election. Over 220,000 Americans have died from the coronavirus because of failed leadership, families and small businesses are struggling, and the White House has given up.
"Meanwhile, in the midst of this pandemic, Trump and DC Republicans are in court trying to dismantle the Affordable Care Act. If they are successful, more than 20 million Americans would lose coverage almost overnight. We need to elect leaders who will help get us out of this public health and economic crisis while protecting and strengthening America's health care."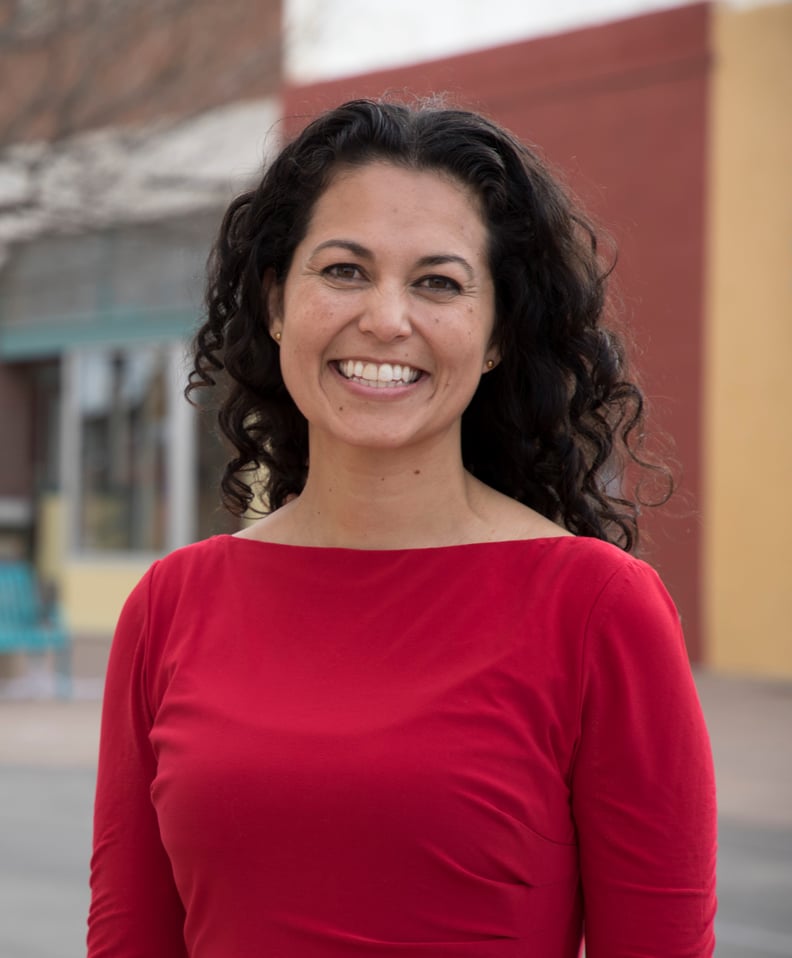 Xochitl Torres Small, NM-02
Torres Small is seeking re-election after becoming the first Latina elected to represent New Mexico's second congressional district in 2018.
"Growing up in Las Cruces, I never felt like there was someone representing me and our community. I never felt like Washington understood New Mexico or our values. I decided to run for office to give New Mexicans a reason to believe in their representation again and ask them to engage directly with their democracy."
"My family's story is an American story — a story of immigrants who came to New Mexico seeking a better life for their family. Nuestra oportunidad y nuestro futuro. Our opportunity and our future are at stake in this election. As we face the health and economic crises brought about by COVID-19, we need representatives who are focused on solutions and willing to work together — a few things New Mexicans know all about."
"I've worked hard to be an independent voice for New Mexico in Congress and stand ready to work with anyone to find lasting solutions so we can build a New Mexico where you don't have to choose between the home you love and your best opportunity."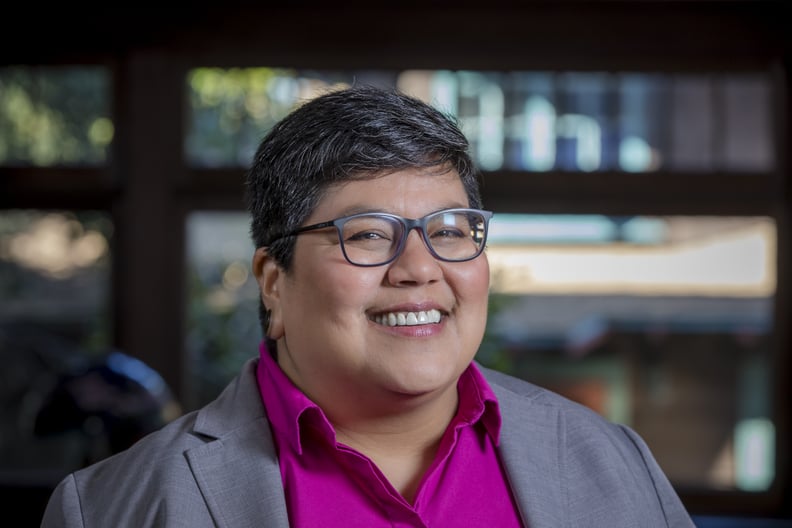 Georgette Gómez, CA-53
Gómez made history as the first Latina LGBTQ Latina elected as San Diego City Council president and is now vying to become the first openly LGBTQ Latina elected to Congress.
"I have been able to deliver results for San Diego families and move progressive priorities forward, from affordable housing to action on climate change. Now I'm running for Congress to keep delivering results for San Diego families."
"There is so much at stake in this election — climate action, economic justice, racial justice, immigration reform, and making sure no one is left behind as we recover from this pandemic. Congress needs to continue focusing on helping families get through this economic and public health crisis. The focus must be to control the spread of the coronavirus, see through the development and distribution of a vaccine, and provide economic relief to working families and small businesses."
"We also have to elect leaders who will advance our progressive priorities including Medicare For All, equal pay for women and people of color, action on the climate crisis, defending immigrants' rights, cracking down on discrimination and protecting Social Security and Medicare from privatization. Elections have consequences and electing leaders who have experience and a track record of getting things done for the people is crucial."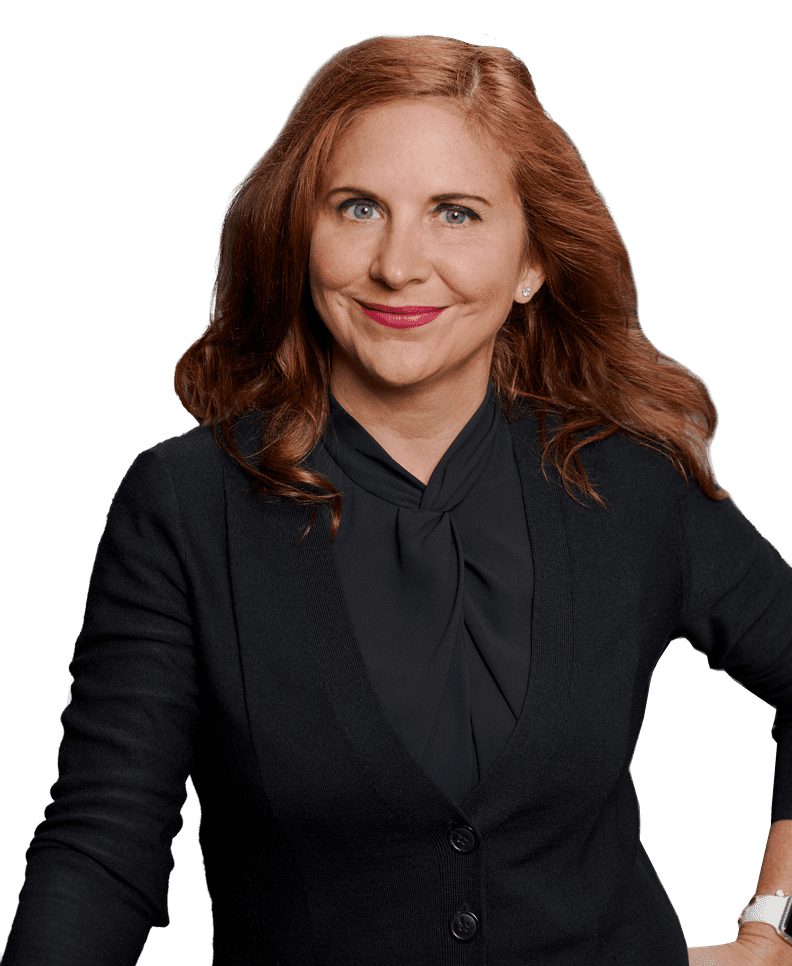 Christina Hale, IN-05
If elected, Hale, a single working mom, would be the first Latina to represent the state of Indiana.
"My heritage gives me a unique perspective of that noble struggle and has made me extremely empathetic about the issues facing our Dreamers and DACA recipients. In Congress, one of my priorities will be to help achieve bipartisan immigration reform. Almost every American family has an immigration story — this isn't a Republican or Democratic issue. And I'm going to work hard to bring real relief to the hundreds of thousands of young people living under a cloud of uncertainty."
"The future of our healthcare system is on the ballot this year. There is not an issue that matters more to voters in my district than the rising cost of health care and ensuring that people living with pre-existing conditions can remain covered. That's been the centerpiece of my campaign."
"I'm fighting to make health care more affordable, to create a public option for those who want one, and to protect the 329,000 people living in my district who have a pre-existing condition. And we cannot forget that a week after Election Day, the Supreme Court will be reviewing whether or not to overturn the Affordable Care Act once and for all."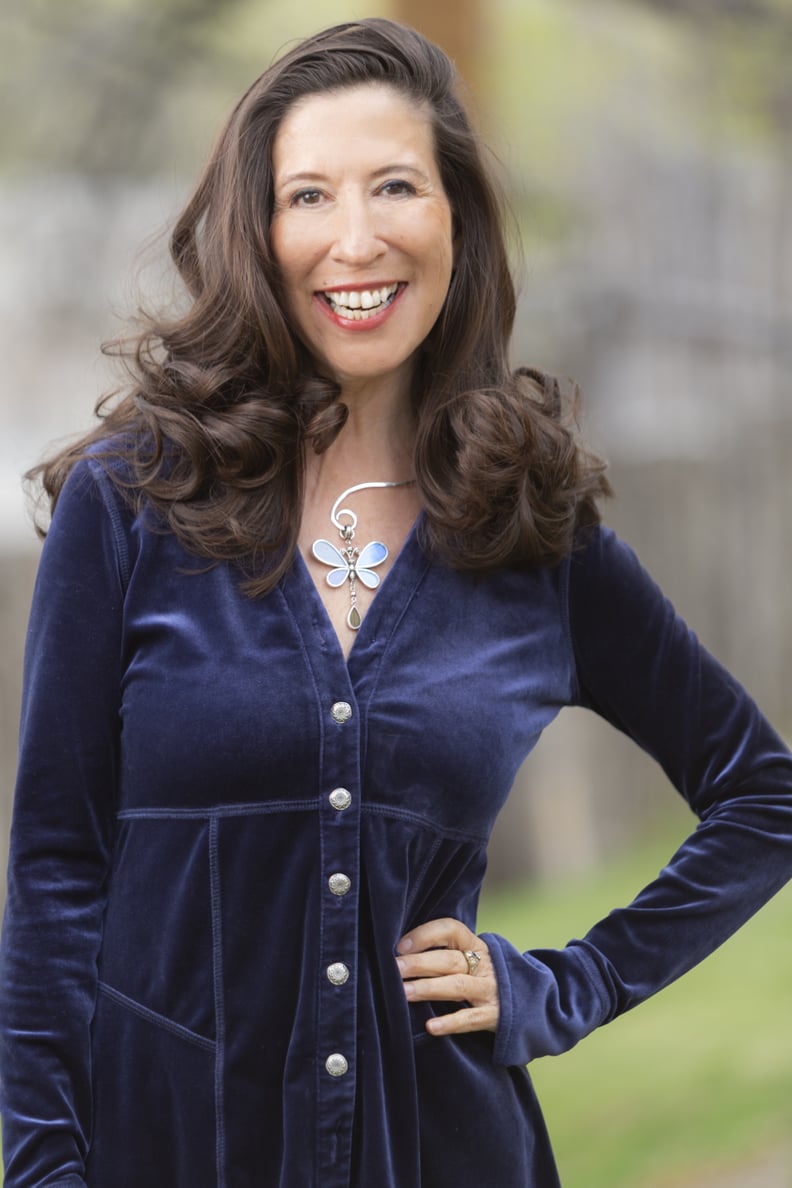 Teresa Leger Fernandez, NM-03
If elected Leger Fernandez, an attorney and activist, would become the first Latina to represent New Mexico's third congressional district.
"I've fought for voting rights and helped to protect this beautiful place we all call home. The things we love — our democracy, our planet, our health care, and our future — are under attack. I'm running to take the courageous action that this historical moment demands to protect what we love."
"This election will determine the viability of our futures. Our culture, health, democracy, and this beautiful place we call home are all at stake. Over the last four years, we've seen politicians demonize Mexicans, migrants, Muslims to gain political power, undermining our humanity at the border and sowing a politics of fear."
"We've seen continuous attacks on the Affordable Care Act, our water, land and air protections, and our democracy. This year, the COVID crisis has shined a light on the historic injustices and failures in our government safety net systems. We must do everything we can to protect what we love, to pursue a politics of opportunity and build a better America that addresses our racial and economic injustice, and that starts with voting this election."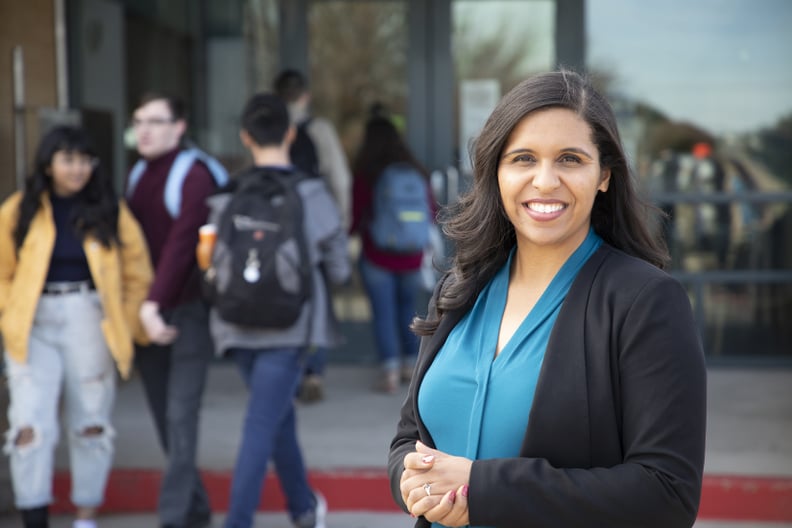 Candace Valenzuela, TX-24
If elected, Valenzuela would become the first Afro-Latina elected to Congress.
"I'm running for Congress because the opportunities that allowed me to go from being homeless as a kid, sleeping in a kiddie pool outside a gas station, to become the first in my family to go to college should be available to everyone. But right now, those opportunities are under attack by this administration."
"We need more Latinx leaders who know the challenges facing Latinx communities. Communities of color are being disproportionately affected by COVID-19 and North Texans need a leader who will listen to experts to keep us safe. We need leadership in Washington that will work with the experts to develop solutions so the Latinx community and all North Texans can get back to work and school quickly and safely."
"So much is at stake in this election. Quality and affordable healthcare, protections for people with preexisting conditions, the cost of prescription drugs, and so much more. Every North Texan has something that affects them on the ballot this year. I'm running to make sure each and every one in North Texas has someone taking our priorities to Congress."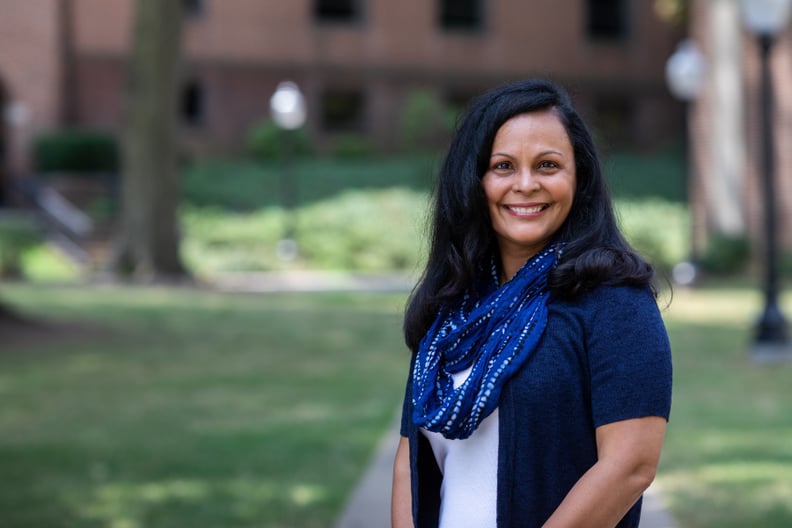 Janet Diaz, PA State Senate, District 13
Diaz made history in 2017 when she became the first Latina elected to Lancaster City Council and if elected to Pennsylvania State Senate, she would be the first Latinx do so, while winning one of the four seats needed to flip the chamber and give Democrats the majority.
"I ran to serve my community. I know there are so many in my community that are struggling and don't know how to navigate a system that is built for the powerful."
"In Pennsylvania, we still have a long way to go to have representation for Latinos. Without representation, our community's voices aren't heard and our issues aren't prioritized. Representation matters because it also inspires the next generation of leaders. I'm so touched by the many young women who are supporting me and are excited by my campaign."
"Healthcare (is at stake). 72,000 people in Lancaster County, [PA], lack access to healthcare – and that was before COVID-19. I have 18 years of experience in healthcare and know we can make the healthcare system better in Pennsylvania."
Maureen Porras, FL-105
If elected, Maureen Porras would become the first Nicaraguan American elected to the Florida Legislature.
"The injustices and human rights violations I have witnessed and fought against as an immigration attorney during the last four years under this administration compelled me to run for office. I have advocated for the most vulnerable populations for over 12 years. I am running to bring a voice to the people and issues that are often ignored and neglected."
"This year, I have the opportunity to represent a diverse population of Latinos. As a Nicaraguan-American, I am especially proud to have the opportunity to represent the city with the largest concentration of Nicaraguan-Americans in Florida and to become the first Democratic Nicaraguan-American elected official.Everything, including women's rights, marriage equality, and healthcare (is at stake)."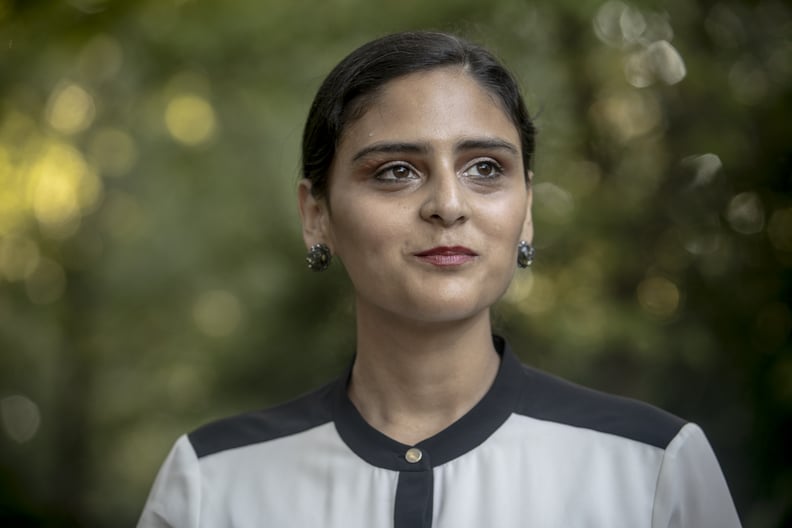 Gabby Salinas, Tennessee State House, District 97
Salinas is running for 97th District in the Tennessee State House, and If elected, she would become the first woman and first Latina to represent the district.
"My experiences have shaped how I view policy. As a young cancer survivor, I was impacted by poor healthcare legislation. I grew up in a time before the Affordable Care Act passed, and I was discriminated against as a pediatric cancer survivor by the insurance companies."
"I quickly realized that I wasn't alone — lack of care is something our community faces every day. People are going bankrupt or going without the care they need. I knew I had to do something about it and be an advocate for patients. Now is the time to give back and to make sure that every citizen of our district reaches their full potential."
"Legislation is not just a set of words on a piece of paper. It impacts our communities and our lived experiences. So many things that make our country great are at stake — like our democracy, access to a good public education (which is guaranteed by our constitution), healthcare, the humanity of families at our southern border, our environment — all of it is on the ballot. So we have to vote with conviction and purpose."