Mumi Design's Latinx Founders Help Moms Get Organized
Mumi Design's Latinx Founders Are Helping Moms Get Organized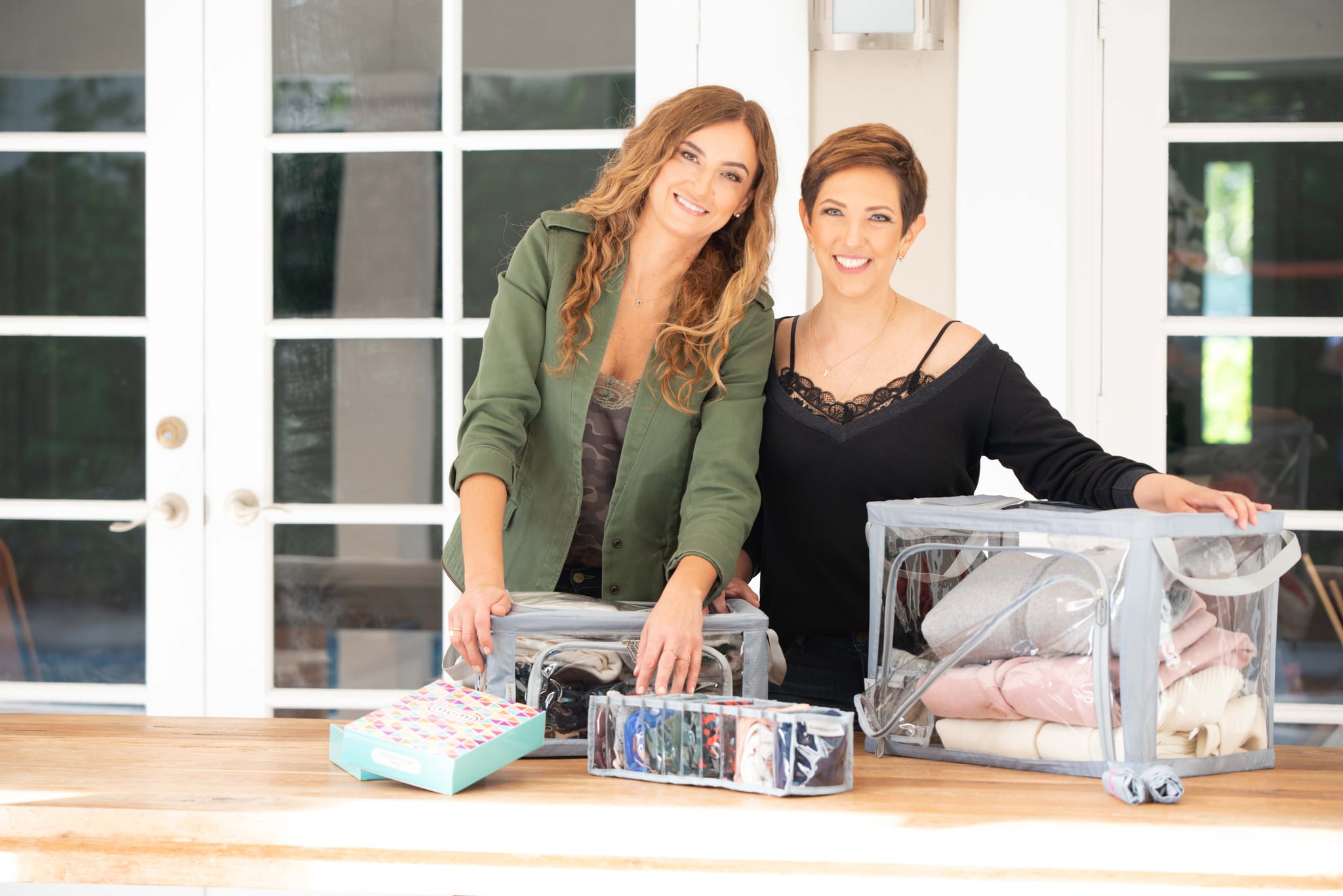 Let's face it: being organized is easier said than done — especially when you're a mom. Thankfully, Gabriela Mekler and Maribel Moreno, founders of Mumi Design, design handy organizational tools that are sure to bring all the busy mamás out there more peace of mind. Mumi features myriad bags, pouches, and other streamlining contraptions in a rainbow of hues. "Our inspiration comes from our daily lives," Gabriela told POPSUGAR Latina, noting that she and Maribel met at a prenatal yoga center when they were both pregnant with their firstborns. The type-A duo, for whom organizing comes naturally, realized their niche pretty quickly when other parents would compliment their organizational skills.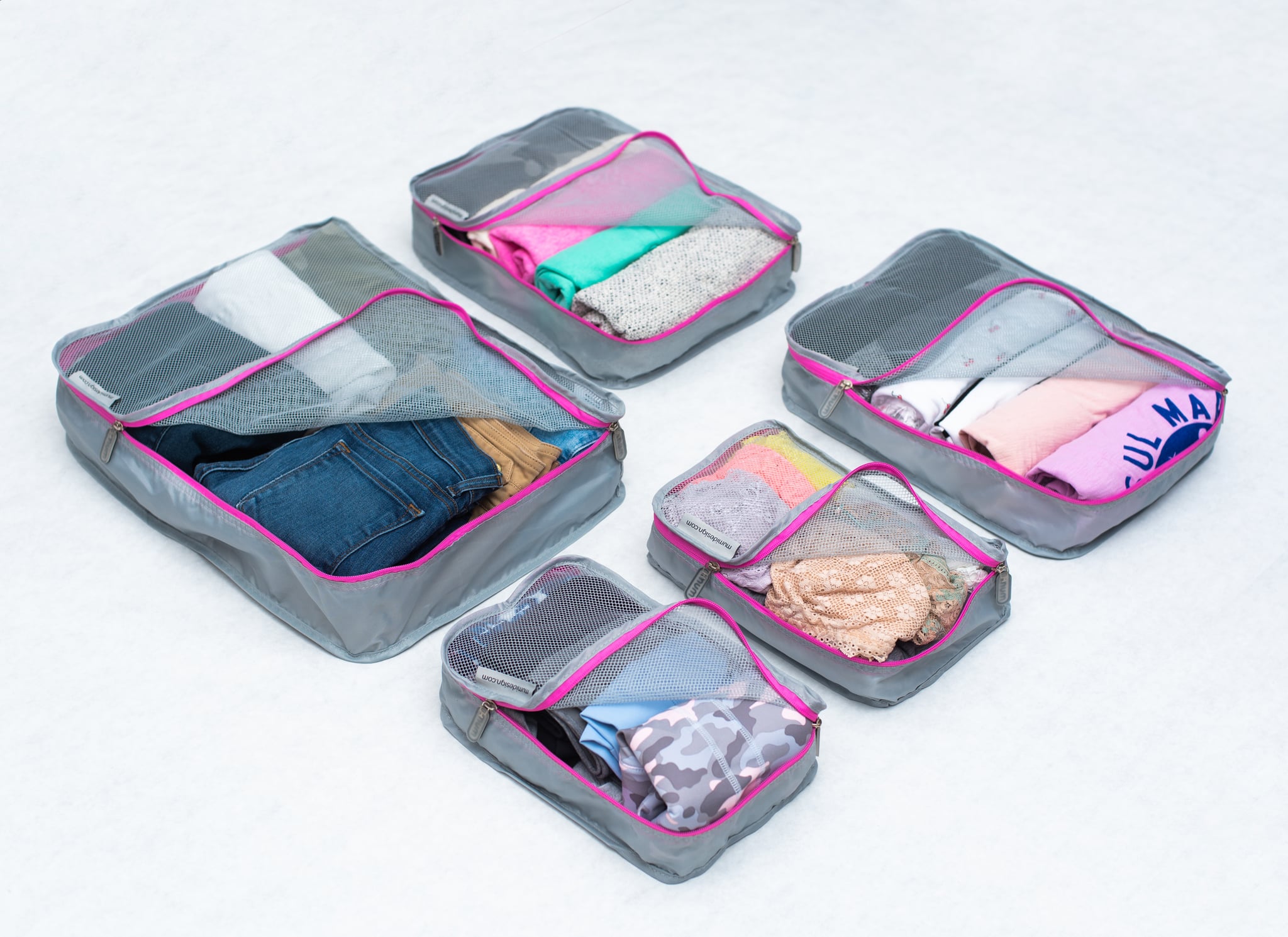 "We always traveled with packing cubes and our friends . . . thought we were geniuses," Gabriela joked. "We realized there was a market for it, especially in the US and in our demographic — young moms."
The team, who hail from Mexico, studied up and realized that organizational travel bags were more often than not geared toward men. In response, they launched Mumi in 2014 with only two products: cube-shaped packing and toiletry bags. "We had no idea what we were getting ourselves into, and we never anticipated what we're very grateful for today," Gabriela said.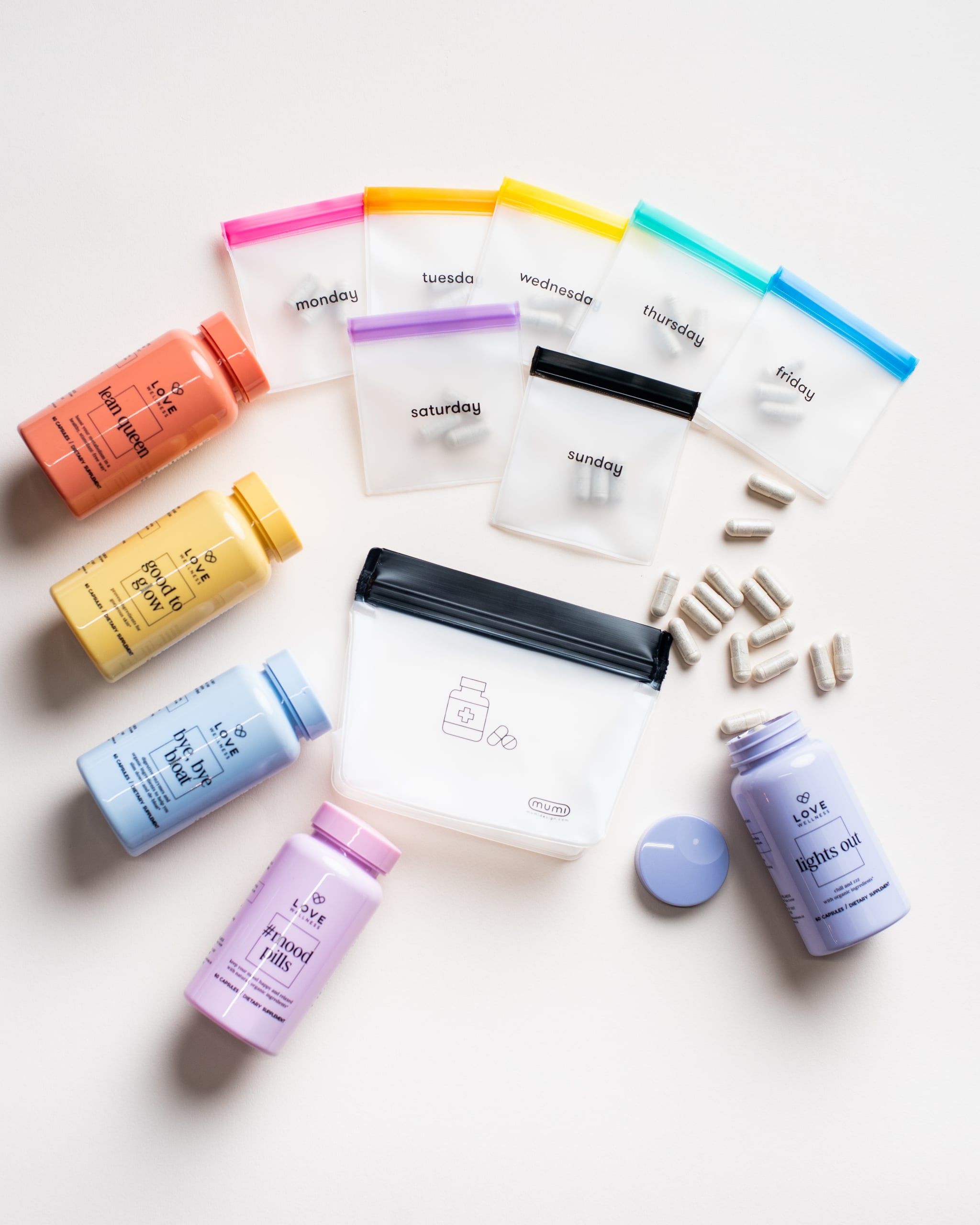 Seven years later, their business remains strong as ever. Their bestselling products include the Pill Pouch ($25). "Nowadays, everyone is taking vitamins and health supplements, and the [Pill Pouch] is very versatile and easy to carry," Gabriela noted. The Packing Cubes ($50 for a set of five) and Toiletry Cubes ($40 for a set of three) continue to be big sellers too, but the plastic inserts for drawers are quickly becoming fan favorites. "You spend so much time folding laundry and putting it away and then everything falls apart," Gabriela said, marveling that every time they restock the product it sells out in 24 hours. Their baby line, Piccolo Mumi, is also gaining traction thanks to the products' functionality and (adorable) design.
That said, the close and compatible collaborators often diverge when it comes to their design senses — but that's an advantage. "We're always on different ends of the spectrum, but we balance each other out," Gabriela mused. "Maribel helps me think of more conservative ideas and I push her outside of her comfort zone in terms of colors and shapes."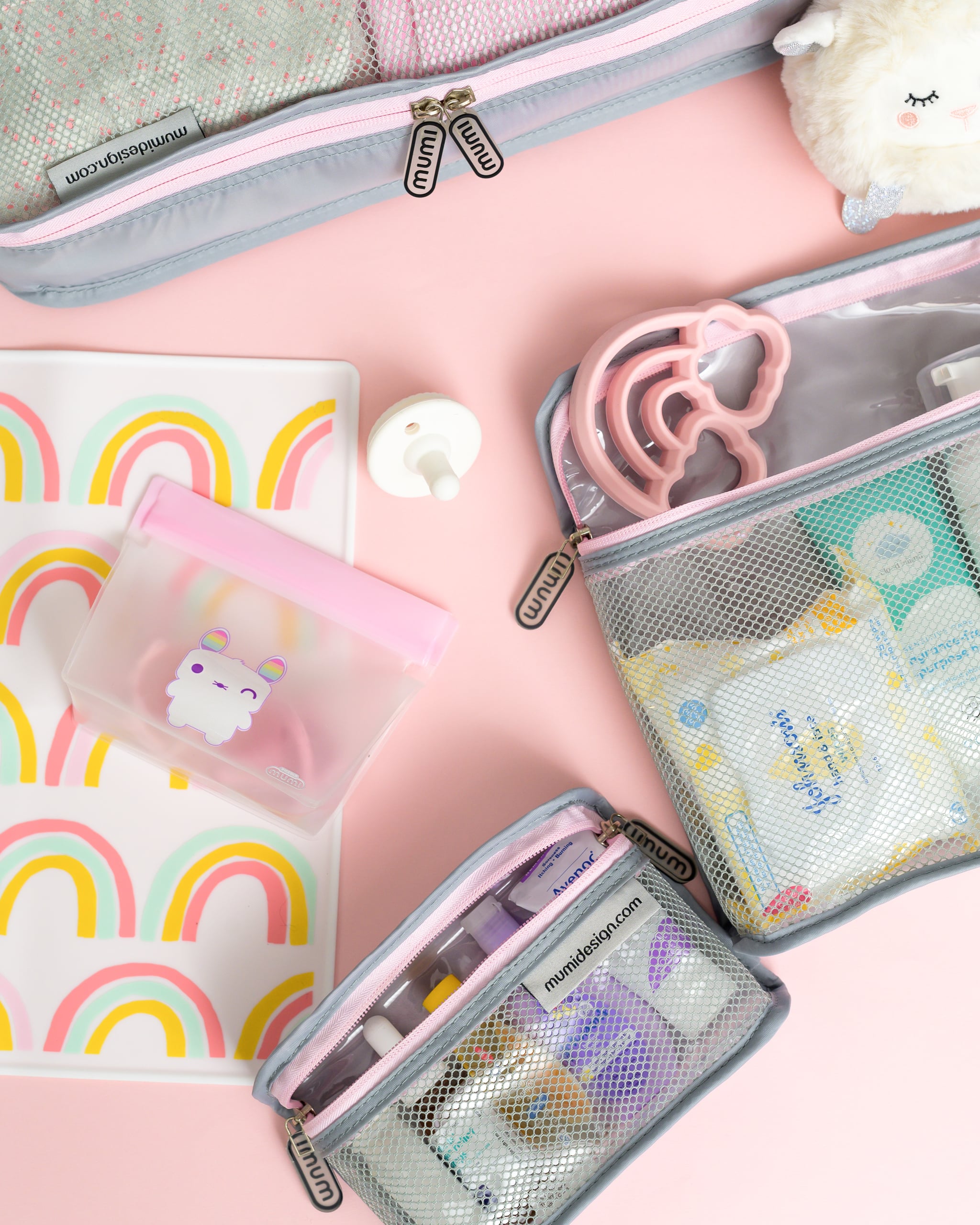 As working moms, Maribel and Gabriela fully understand the challenge of the work-life balance. "There are days where I feel like I did it perfectly — worked all morning and spent the afternoon with my kids. Then, there are times when dinner isn't ready, I haven't changed out of my workout clothes, and then I want to cry," Gabriela joked. She pointed out that she sometimes serves up a quesadilla for her kids — or a three-course meal. "The balance is knowing that that is the balance."
Regardless of the challenges Gabriela and Maribel face while nourishing their families and business, they love knowing their products improve other people's lives. "My favorite thing is when customers reach out and say, 'This changed my life,'" Gabriela said. "Unpacking shouldn't take time from your vacation, so when people [benefit] from this simple idea we designed specifically thinking of their needs, to me, that's the best. That's why we do what we do."
Image Source: Courtesy of Mumi Design