How Understanding the 5 Love Languages Transformed My Relationship With My Mama
Growing up, I had no idea there were other ways to say I love you without actually using the words. My mother was raised in a household where they didn't express affection. She says she never heard the words "I love you," or maybe she did but not enough to know what it meant. She was rarely hugged, and expressing her emotions was also something she did not learn to do. However, my mother remembers having a great childhood. There was always food on the table — even though she had ten other siblings, she always had clothes and shoes on her feet. And, in a way, that is how she knew she was loved.
When I was a toddler, my mother always told me she loved me, but I think she learned to express herself from other people and the different environments she was in as an adult. However, as a teenager and as an adult, she stopped expressing those sentiments. My mother has always been what people can describe as dry, not necessarily the bubbliest or most expressive. Yet, my mother is also one of the nicest, most giving human beings I know.
A few years ago, I learned about The 5 Love Languages, which allowed me to understand my mother better. It is a 1992 book by Dr. Gary Chapman that describes five different ways people show love to others. The first thing is to learn what your own love language is. I discovered mine is words of affirmation, which makes sense because I have always enjoyed hearing people say "I love you," "I appreciate you," compliments, etc. For me, listening to the words or saying them myself to someone else is the best way to know someone loves me.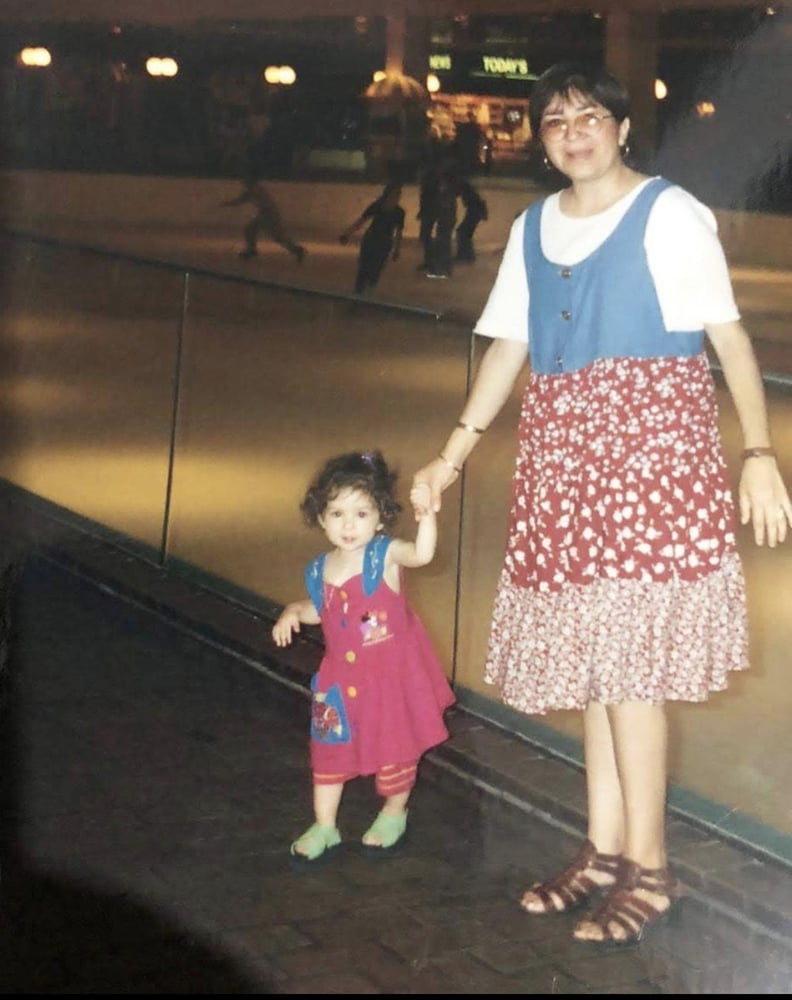 However, it was not until I learned there are multiple ways to understand someone else's love that I understood my mother a little better. She is a person who is loyal and accountable. She is always there for the people who need her. But mainly, she loves to cook for those she cares about. When I was younger, even when my mother was tired from work, she made dinner when she arrived home. Whenever she stopped working for a while, there was always breakfast, lunch, and dinner ready at the table. Sometimes she made a special dessert, and if she knew I enjoyed a specific dish my mother would make it again — like her migadas, a kind of big sope that is made with masa and covered with beans and a chorizo salsa. I am not a morning person, so whenever I woke up later than her and my father, she made sure there was food waiting for me when I woke up. My mother's love language is acts of service, and cooking and making the people she loves happy through her food is the best way she shows love.
There was a time when we got into a fight because I thought she didn't understand me, and I asked her why she would never scream in excitement or show more emotion whenever I needed her to be happy for me. She told me she just did not know how to, that that was just not her. But, this did not mean she loved me any less. Some people have different ways of showing it.
I am thankful that I've come to understand that people have different ways of expressing their love to each other, and I am lucky my mother's way is through her excellent cooking. They say you can make people fall in love through the stomach, but in my case, I know my mother is saying, "I love you so much" through her recipes. Now I know I don't always need to hear the words; actions, and food, can speak ten times louder.