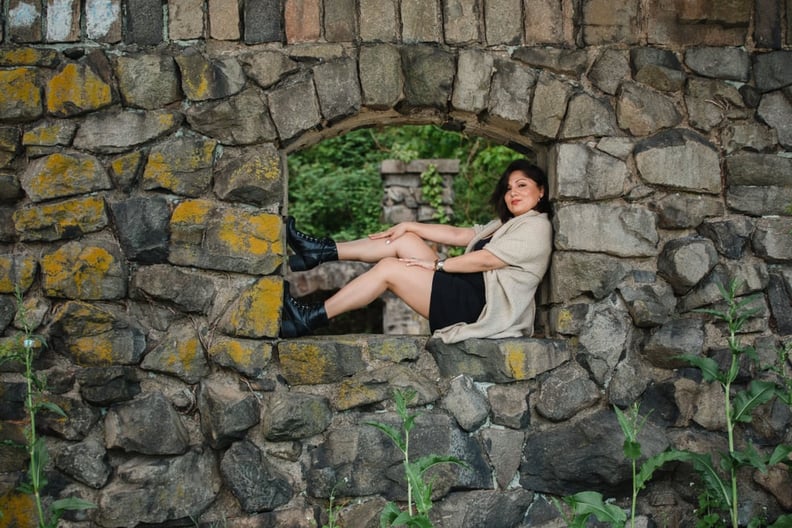 Anna Ryabtsov
Anna Ryabtsov
It's a known fact that in Latinx households that you pray when you need healing. Spirituality is usually sought after as a result of hardship and during times of personal crisis. However, in recent years there has been a movement of young Latinxs who are now exploring spirituality outside of Catholicism and Christianity. This generation is awakening to the power of honoring their Indigenous roots and heritage through spirituality. They are navigating their ancestral lineages and trusting their intuition while developing their own unorthodox version of spirituality.
Healing in a holistic manner is being reclaimed. Young Latinxs are digging up old remedios from their abuelas and seeking out oral family history. There's a collective intention of wanting to incorporate what's been lost along the way. Assimilation plays a huge role in gapping pieces of abandoned ancestral and Indigenous spiritual knowledge.
These four Latinas and Indigenous healers are noticing the rise in the cultural shift. They are known for holding space in their communities through a spiritual capacity and are determined to continue liberation work, while encouraging Latinxs to remove the mystery from mysticism.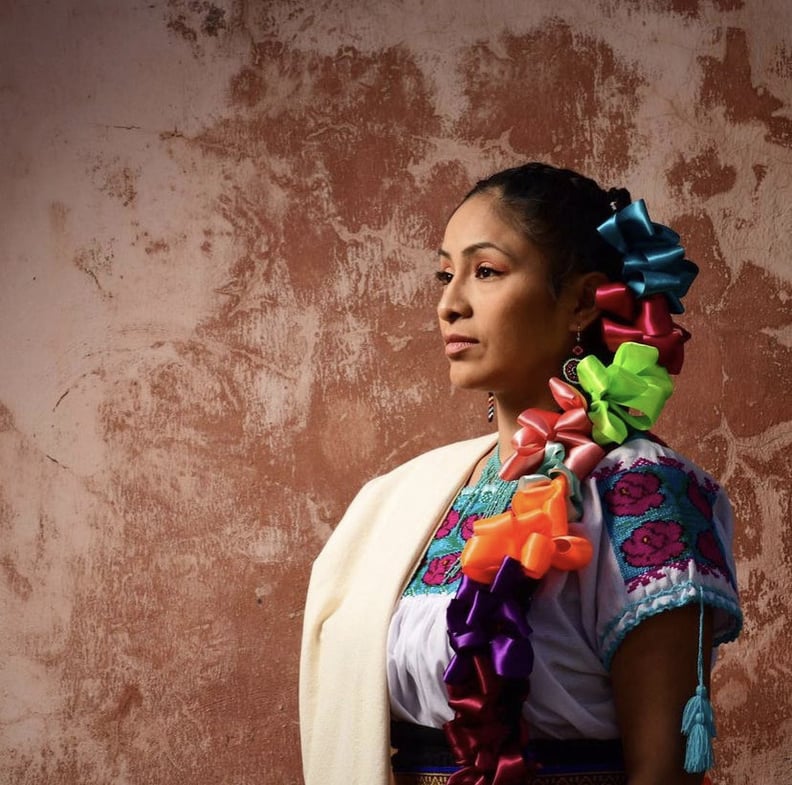 Lucia Echeri
Lucia Echeri, Indigenous Purépecha Mexicana, focuses on guiding others through traditional Indigenous medicine as a birth worker and teacher. She has seen an increase in Latinxs seeking out her educational courses and healing methods. "They are realizing that they want something more than the things that today's society offers them. They are looking for that connection, medicine or light that will take them to their true essence. Little by little they begin to return to nature, to indigeneity and spirituality, as things that are alive and present in daily life," Echeri tells POPSUGAR Latina.
Echeri hopes that Latinxs can work past the feeling of not knowing enough of their ancestry in order to begin honoring their Indigenous roots spiritually. "Once people recognize themselves as Indigenous, Indigenous descendants, Afro-Indigenas Latinas, etc. they can begin to look into the past, from the deepest memories of their family, and remember where they come from and what they were. What they did. How they lived. Knowing this, you feel proud, love your lineage and skin color," she says.
Personally, Echeri believes that spirituality is beyond limitations and interconnected in all human aspects. "For me spirituality is not only in the rituals I do on the equinoxes, the full moons, or on the Purhepécha New Year," she adds. "For me, spirituality is in the communion with the earth and the community, in the actions I do for them through my work. It makes me love what I do and I enjoy everything to the fullest, like the connections I have with the people I love."
Where to Find Her: @luciaecheri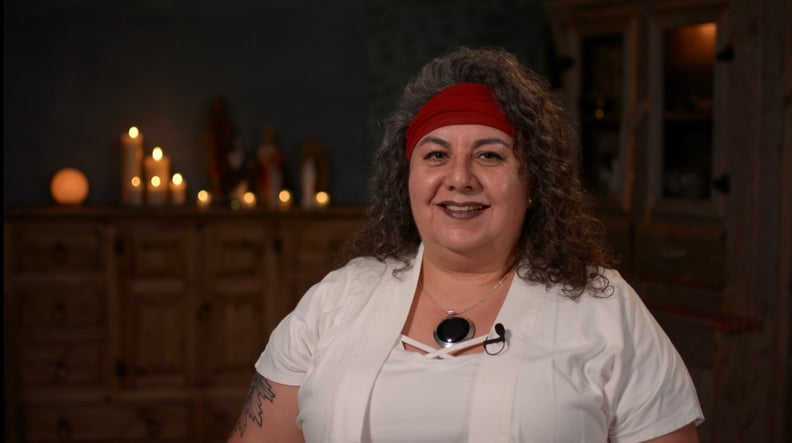 Dr. Lisa Martinez
Mixed Native American Mexican and European Curandera (healer) Doctora Lisa Martinez has been of service to her community in Colorado for years. As a Doctor of Natural Medicine, she's noticed that Latinxs want to receive culturally balanced experiences and care in their daily lives. "They want to be seen as the complete person they are by someone who can relate to them and their experiences," she tells us. "As Indigenous people we have a different view of the world and our traditions, beliefs and practices influence how we interact or react to our surroundings and events."
Martinez attributes much of the shift to the easy access that the internet offers practitioners and the Latinx and Indigenous community to one another. "I have noticed an increase in the number of Latinx and Indigenous people seeking spiritual assistance especially in the last few years. I attribute this to a few things. The medicine is becoming more and more visible," she further explains, "What was once done quietly and less out in the open is now becoming mainstream. Elders and teachers in the past would never have allowed recordings, photos or virtual platforms of any kind for classes or interviews [and] are now showing up in all kinds of ways, including social media."
As generations pass, the loss of elders has catapulted the need for honoring Indigenous spiritual roots. This modern form of reclaiming old ways of our spiritual past has become a mechanism of mourning as well. "The other factor I feel is contributing, is the number of people who have lost elders in the last decade or so [and] who are coming to realize how much they want these spiritual practices back in their lives," Dr. Martinez adds. "They remember seeing these elders/relatives and the difference their ways made in the lives of those around them."
Where to Find Her: itzpapalotl74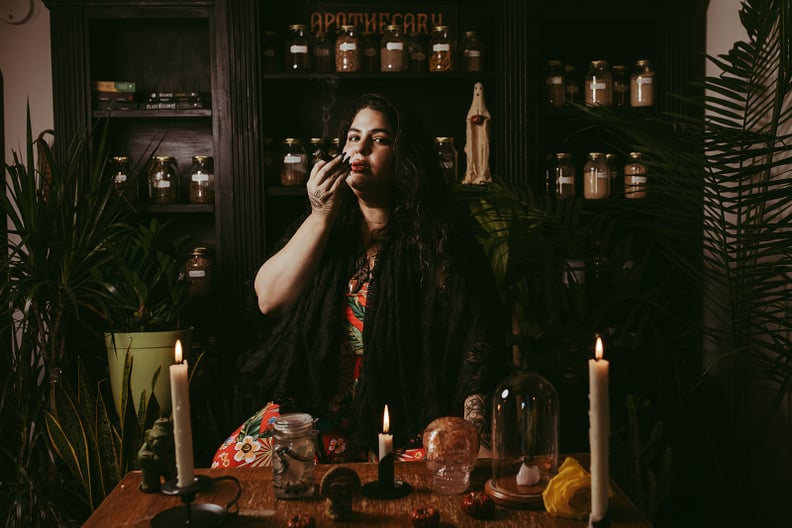 Juliet Diaz
Cuban American Indigenous Taíno seer and self-proclaimed bruja, Juliet Diaz, is passionate about helping Latinas and Indigenous spiritual seekers activate their ancestral ways. The author of Witchery and Plant Witchery has an upcoming book titled The Altar Within, a radical devotional guide to liberate the divine self, that largely touches on this. "We are waking [up], feeling the calling flowing through our blood to reclaim what was taken from us. To come back to self and remember who we are. Down to the roots. Deep into the bones," Diaz tells POPSUGAR Latina.
Diaz has dedicated her work to keeping her ancestral medicine alive through herbs, roots and tools that she works with in ritual and ceremony. Her identity has been a pillar of strength in her journey of self-healing and assisting others.
"There are so many powerful reasons to do so, [reconnect with ancestral spiritual origins] but if I had to share one, identity. Knowing who you truly are, your truth will awaken a remembrance of magic, wisdom, and power that is waiting for you to access. Here we start to connect to the divine self, spirit. Where our ancestors continue to try and speak to us, guiding us and embracing our whole being," she says.
There's a saying that goes: "You gotta know where you come from in order to know where you're going." It seems to be the intention for 2021 and moving forward. "Start to decolonize! Acknowledge who you are and where you came from," Diaz adds. "Honoring your ancestors is honoring the self, and therefore, honoring your truth. This alone brings you closer to your power and connects you to the magic and wisdom that already lives within you."
Where to Find Her: iamjulietdiaz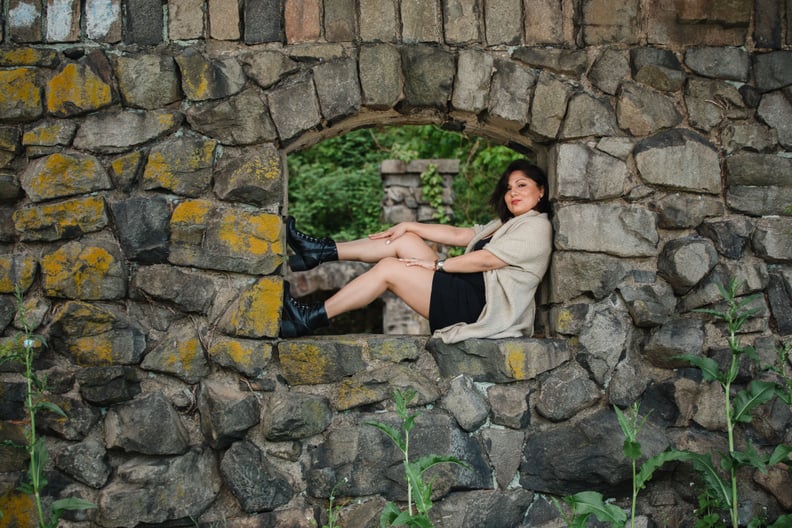 Cindy Rodriguez
Cindy Rodriguez has prioritized bringing focus and respect back to the land. As a Peruvian Indigenous teacher and journalist, she understands how to help others tell their stories in written form and through grounding practices. She's the founder of Reclama (which translates to reclaim) based out of New Jersey. Hikes and Retreats are offered as a spiritual healing method, where Rodriguez helps the everyday Latina tap into the magic of nature.
Rodriguez's Indigenous roots have always incorporated respect for the land. Also known as people of the Andes, her Peruvian ancestors knew no other way, but to honor the elements of Earth and the elements inside all of us.
Rodriguez has some suggestions on how we can take inspiration from our ancestors. "Sharing love and respect for the land, so that other women of color can reclaim who they are, heal in community and step out of survival mode into a thriving one," she tells us. "We ground in nature, connect with our highest selves and heal parts of ourselves that can only be done in community." She emphasizes, "It's how my family in Peru heals. We gather to spend time in nature, dance out our grievances, honor the dead, and call for our ancestors' protection through remembering. Reclama is no different."
Her advice for how Latinas can begin to honor their Indigenous roots through spirituality is focused on self-empowerment. "A simple way to start is with your own family. If your parents aren't up for sharing, ask a Tia or a prima back home. Someone in your family is the holder of these memories, oral history, medicine but sometimes they aren't as vocal," Rodriguez adds.
"But make time to be still and listen to yourself. You are the holder of many knowings and medicine yourself because it's in your blood. But you have to make time to listen."
Where to Find Her: recla.ma