When It Comes to Style, These Are the Latinx Brands I Can't Live Without
As POPSUGAR editors, we independently select and write about stuff we love and think you'll like too. If you buy a product we have recommended, we may receive affiliate commission, which in turn supports our work.
Growing up, I didn't see any brands being represented by women who looked like me. Since I was in middle school, beauty and fashion have been my passion, so I've used and tried countless brands that I've loved but have never really felt connected to or devoted to any of them. But in 2019, things changed when I landed my first career job as a beauty and fashion junior writer at a major Latinx publication. There, I learned so much more about Latinx brands and founders that are making an impact in the industry, and it filled my heart with joy to know that people who looked like me were getting noticed.
These past few years covering and writing about what I love, and getting to know their products, has been nothing but a blessing. It makes me proud to see fierce Latinos y Latinas making their dreams possible through a wide range of makeup, hair, and fashion brands that are killing it.
From beautiful handbags made by artesanos with un pedacito de México to beauty products and fashion pieces, here are some of my top favorite Latinx brands you should know about. Their beautiful items will keep you inspired and reaching for your wallet.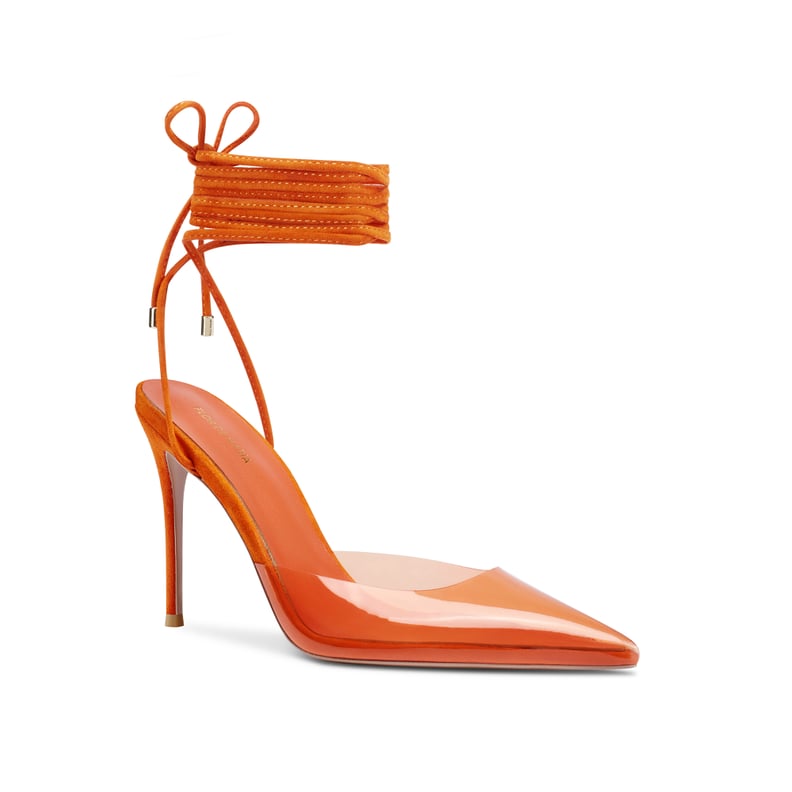 Flor de Maria
After years of collecting hundreds of shoes in her closet, this Peruvian entrepreneur decided to create her very own shoe line to represent all the mujeres empoderadas. Think of her collection when you are looking for elegant and unique shoes to show off the many different sides of yourself. Whether you are going to a quick brunch with your chicas or a fancy wedding, Flor de Maria has different styles for every taste. The best thing about her shoes? They're beyond comfortable and will make you feel like a reina.
Barby Orange Pumps ($325)
México en la Piel
This brand, based in Guadalajara, Mexico, was created by Paola Del Carmen to highlight the beauty of Mexican culture. The colorful handbags and headpieces featured are handmade by artisans who are leaving a mark all over the world with their alluring designs. Make sure to check out the website to see México en la Piel's variety of colors and prints. They will make you wish you had a fancy occasion to wear them to!
Corazón de México ($90)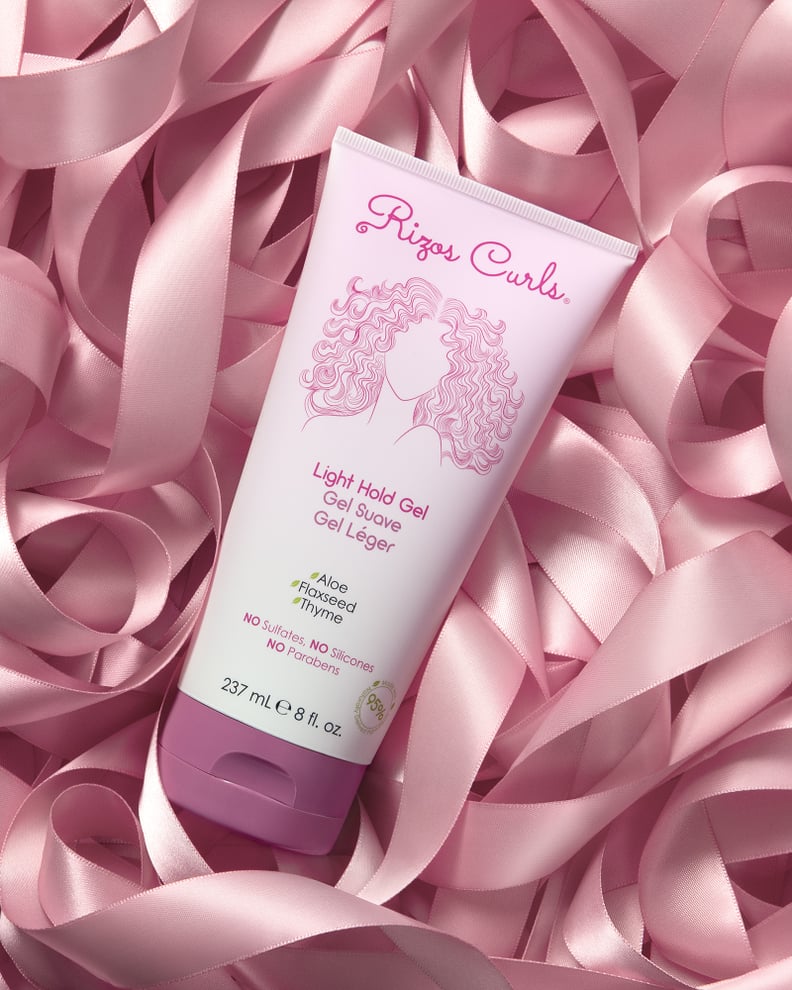 Rizos Curls
Time to embrace your natural curls! These fun and cruelty-free products will give you the best curls del bloque. Julissa Prado, founder of Rizos Curls, struggled most of her life trying to find the right products for her curly hair until she found the perfect formula. "I told myself that one day I would create the very best product for curly-haired girls like me," she mentions on her page. Her line consists of a hydrating shampoo, deep conditioner, detangle spray, and more.
New Light Hold Gel ($20)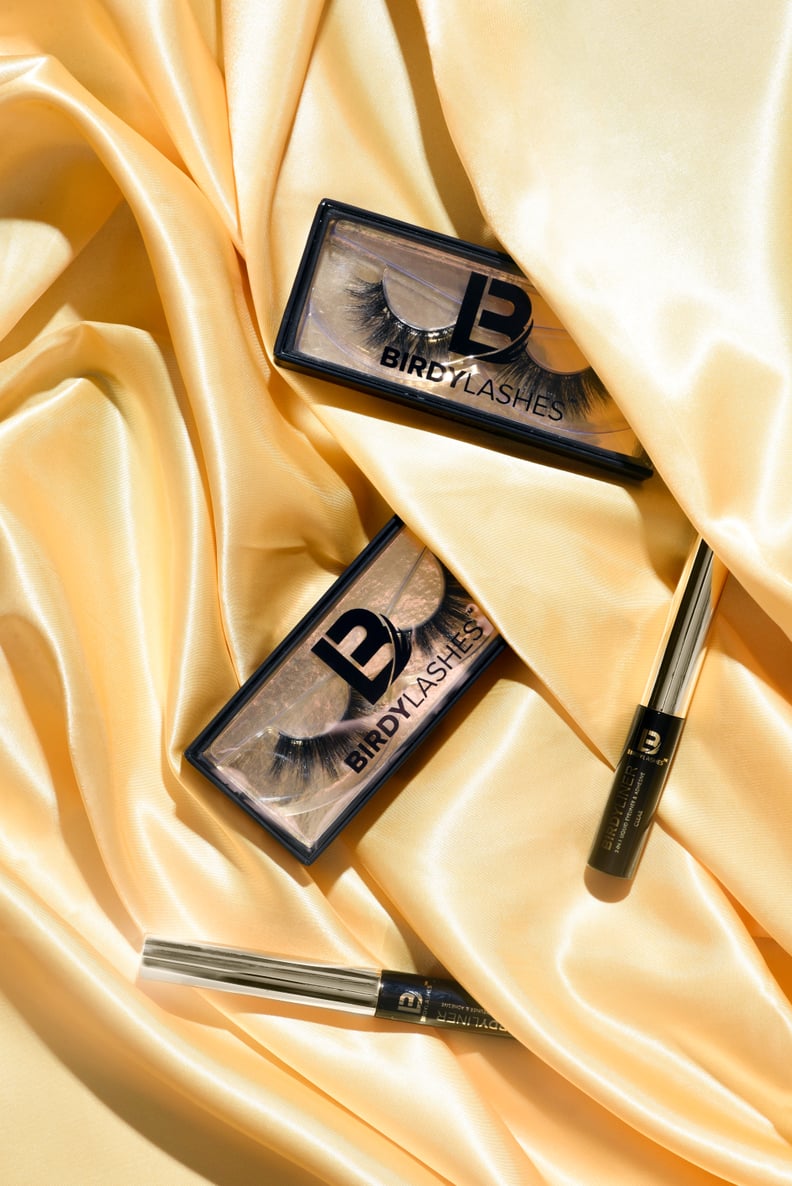 Birdy Lashes
Yasmin Maya, known as Beautyybird online, is a beauty influencer who loves to embrace her Mexican culture. In 2020, Beautyybird made one of her dreams come true by launching her brand, which features four lash styles and two glue-eyeliners. Not only are her lashes beyond amazing because they're super easy to apply, but she also has a beautiful and inspirational story that encourages young generations to never give up on their dreams. She went from fearing deportation to launching her own brand, ¡Sí se puede!
Dream Lashes ($12)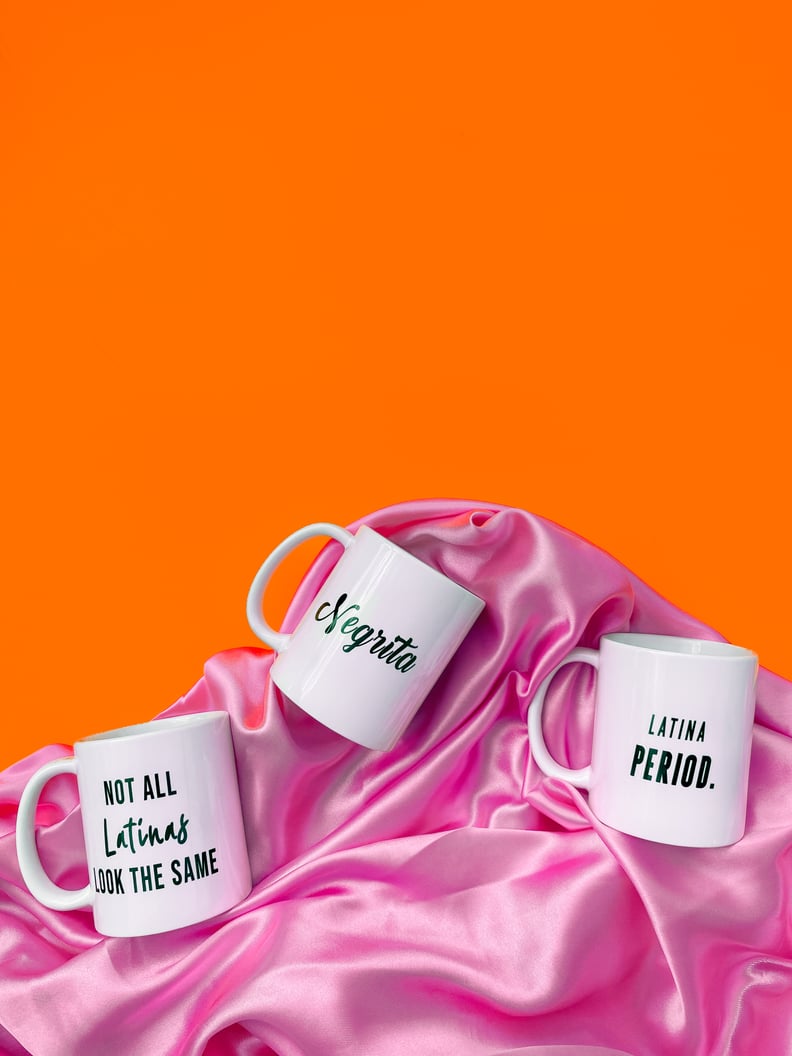 Yo Soy AfroLatina
Yo soy AfroLatina was created by Bianca Kathryn as a celebration of Latinx culture, and it sheds light on the beauty of Afro Latinas all over the world. Kathryn, who grew up in Detroit, didn't feel "Latina enough," but everything changed after a trip back to her roots in Mexico. On her website, you will find the cutest shirts, mugs, stickers, phone cases, and more to honor la Cultura. My "Latina Period." mug keeps me going every morning.
Latina.Period Mug ($20)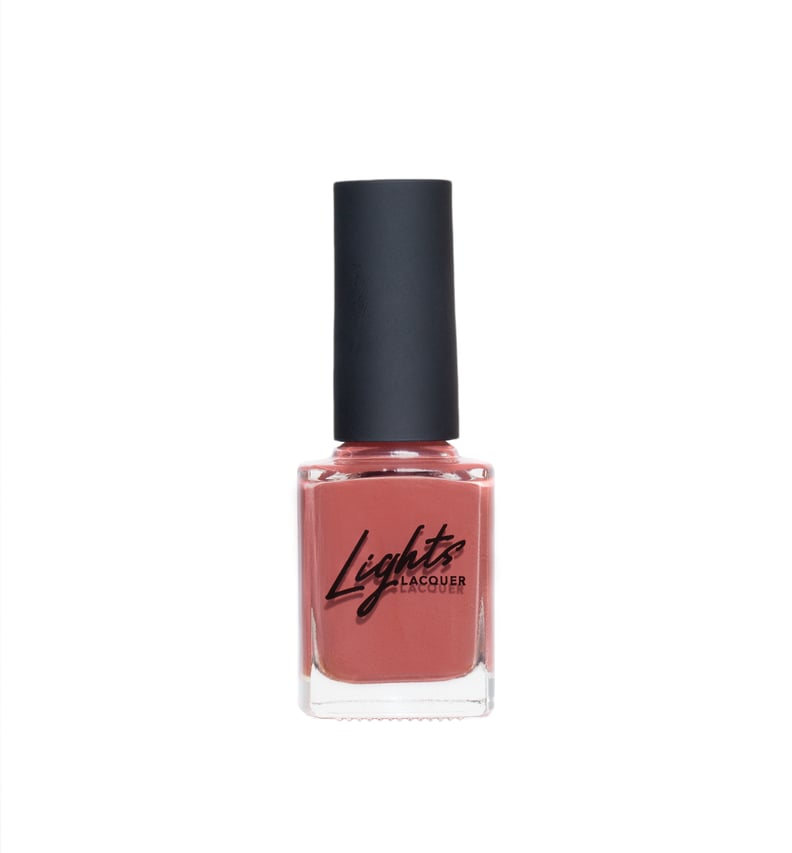 Lights Lacquer
As if she wasn't impressive enough, the Cuban beauty YouTuber Kathleen Lights launched her own nail polish brand in 2019 and I've been a fan ever since. The seven-free nail polishes, (made without the toxic chemicals common in other nail polishes) are very pigmented and have a finish that dries within minutes. If you are always on the go, this is the perfect polish for you. Thank me later.
Which We Call a Rose ($10)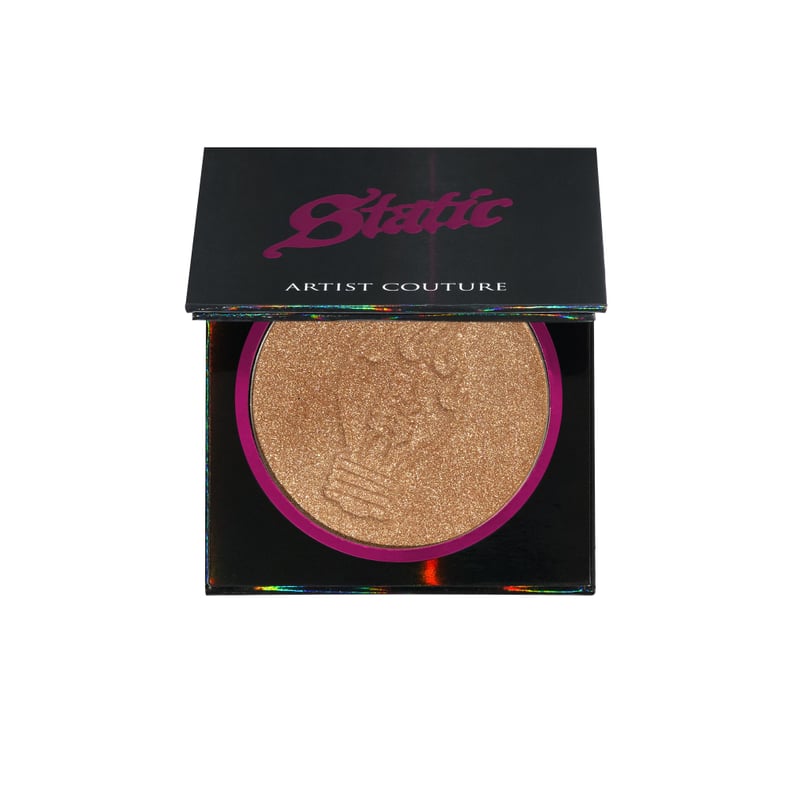 Artist Couture
Inspired by his Salvadorean roots, Angel Merino, also known as "Mac Daddy," launched his makeup line in 2014. Mac Daddy is a sensation on social media because he understands and knows the importance of representation in the beauty industry. "For me, visibility is vital, I feel that it is important to be an example that anything is possible because I grew up being the 'Hispanic gay guy' and I didn't have many people to identify with or people I felt I could talk to," he told People en Español. If you love to glow and achieve superstar makeup, Artist Couture's makeup products will become your favorites!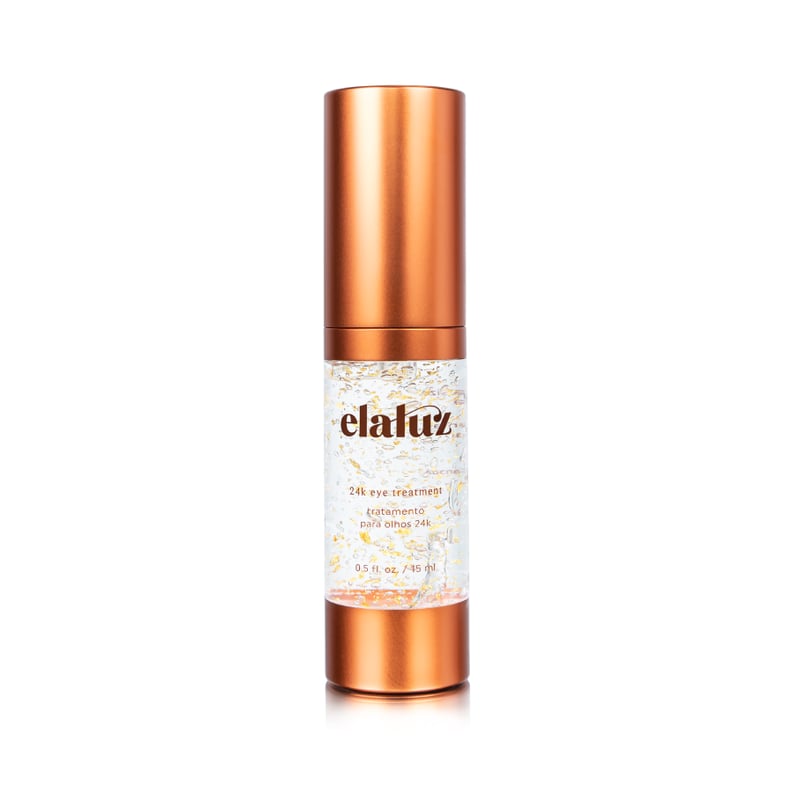 Elaluz
This luxurious brand, founded in 2020 by Brazilian beauty and fashion influencer Camila Coelho, offers all the essentials that we need in our go-to makeup bag — like a lip & cheek stain, face oil, or a clean deodorant. Coelho wanted to create a collection full of timeless must haves that represents her culture and empowers women all over the world. My favorite thing about the brand? All its products are cruelty-free and the packaging is very chic.
Elaluz 24K Eye Treatment ($39)