A Plant Whisperer Shares the Best Traditional Latin American Remedies For Bug Bites
Did you know the use of insect repellents is ancient? There are a million and one natural remedies and unguents to help deal with this pesky problem. We spoke to Costa Rican herbalist and founder of botanical Brooklyn-based beauty brand Anima Mundi, Adriana Ayales, on some of her recommended tips and remedies for preventing bug bites and healing the ones you already got.
"I've been involved in the worlds of curanderismo from a very young age. My grandmother taught me the way as we would sit in deep meditations and she guided me into the worlds of spirit," she told POPSUGAR. Growing up in the rainforest, and inspired by her grandma, she found her own path and started working closely with the secrets of nature she introduced her to. The author of Healing Tonics: Next-Level Juices, Smoothies, and Elixirs for Health and Wellness has also worked with Amazonian medicines, sourcing from Indigenous communities in Brazil and Peru. "I've learned with incredible curanderos and curanderas that come from long and extensive healing traditions involving master plants that have been used for millennia."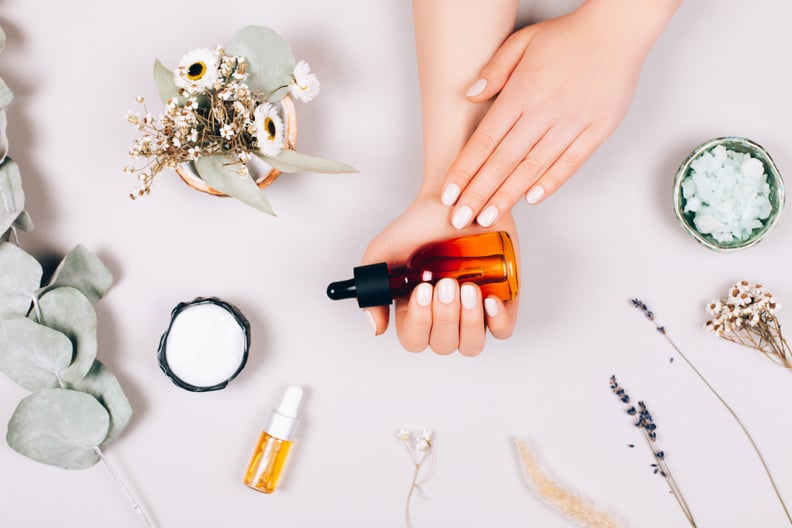 The Power of Essential Oils
According to the expert, most essential oils work great for mosquito repellent. "The essential oils of rosemary, clove, lavender, cinnamon, and eucalyptus are all good choices for this recipe. They smell great, and they're also great at repelling all kinds of bugs," Ayales says. You can choose and combine your favorites as you please, but keep reading to learn about her go-to mix and favorite herbs if you need inspiration.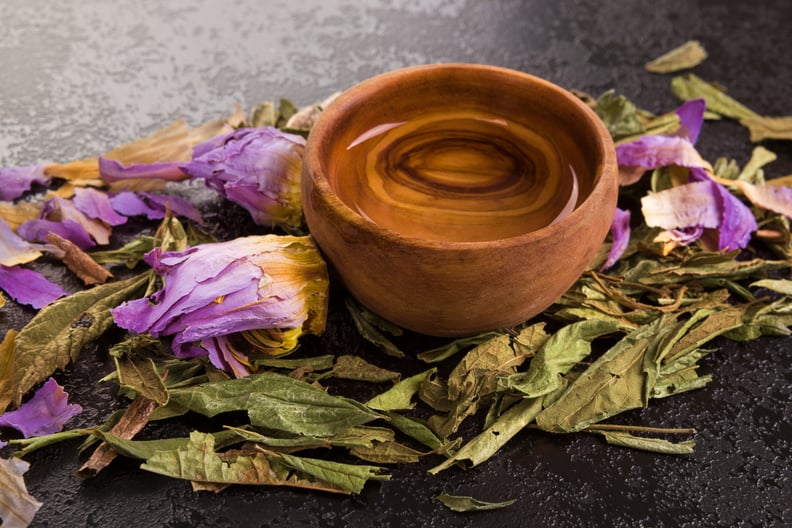 Kalea Zacatechichi
A now world-renowned lucid dreaming plant, Kalea Zacatechichi, was actually used as an insecticide in several traditions in Mexico and Central America. Natives used the leaves like incense to smoke bugs away. People would also submerge in baths with this plant to avoid skin eruptions or to cure bug bites.
It's also used as an insecticide by drinking it as tea. "Although it's hard to drink due to its strong bitter nature, it is used internally to repel insects as well as a potent anti-parasitic for your intestines that can help the body get rid of any kind of pests," she says.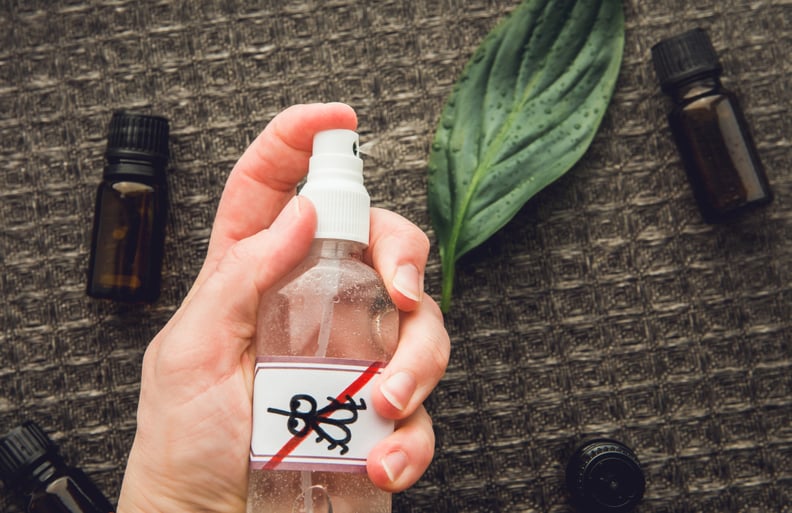 Easy Homemade Bug Spray
You can make an easy bug spray at home by combining 2 oz. water with 2 oz. witch hazel. But if you don't have witch hazel, you can trade it for regular alcohol and use one part alcohol to three parts water to be sure the water stays preserved and disinfected. Ayala recommends adding ½ teaspoon of vegetable glycerin and 40 drops of essential oil. You can use a mix of 1 part cinnamon, 1 part eucalyptus, 1 part rosemary, 1 part lemongrass, or citronella.
Directions:
Fill a 4 oz. glass spray bottle half-full with distilled or boiled water. Add witch hazel almost to the top followed by the vegetable glycerin. Finish off by adding a few drops of your favorite mixture of essential oil.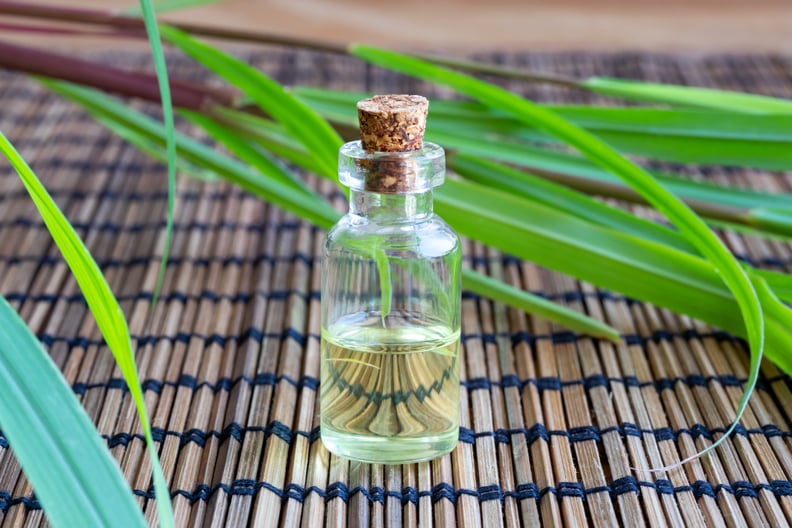 Citronella
Monkeys in the jungle have been found to use plants like citronella, piper, and lemongrass to repel insects. Fans of Sir David Attenborough would appreciate this footage of monkeys rubbing these plants all over their bodies. "Citronella is one of my personal favorites as it's very easy to grow, it smells delicious, and it's effective!" Ayala says. The herbalist also explained how this plant is commonly mistaken for lemongrass because they share a similar appearance and processing method. "The two plants are considered to be cousins, as they belong to the same plant family – the Cymbopogon family," she adds.
Directions: Mix it in a solution of water and alcohol to spray around your ankles and underarms before going on hikes, or even gardening on the days bugs are out and active.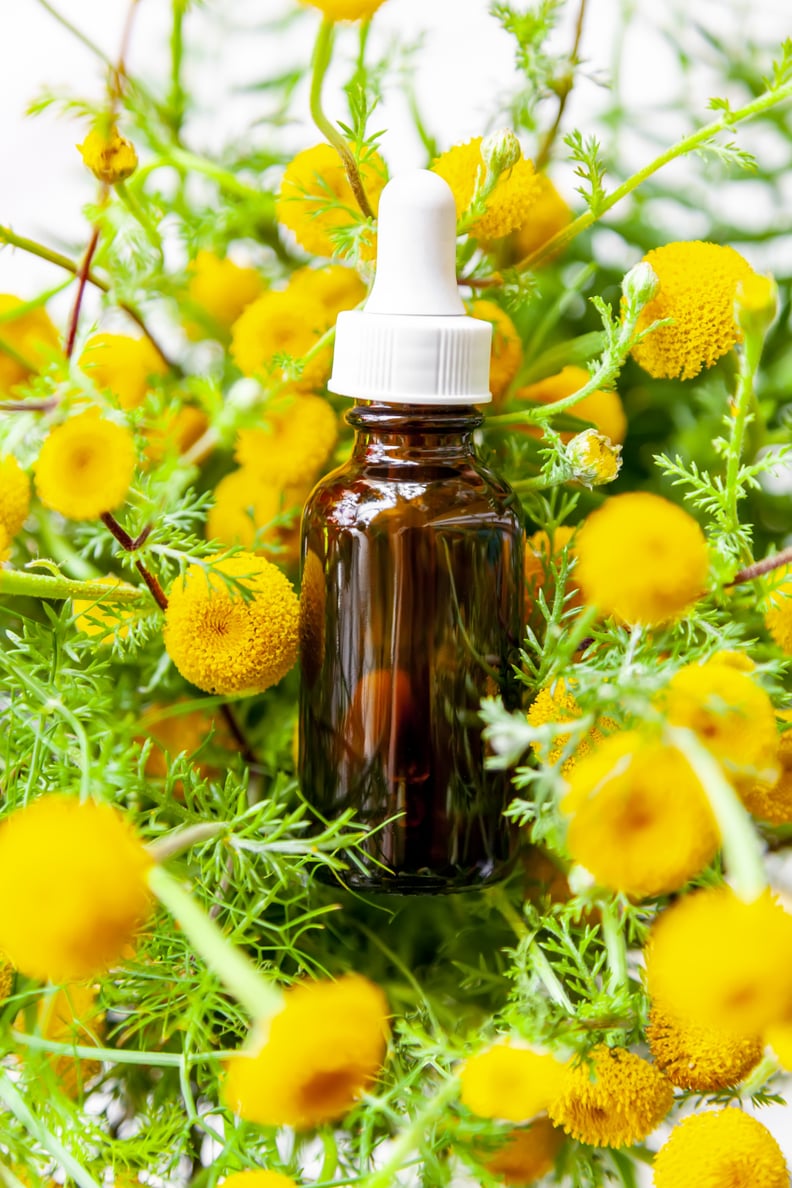 Chrysanthemum
According to Ayales, the Chrysanthemum family of flowers has been used as a natural insect repellent amongst many cultures since ancient times. The pyrethrum, which belongs to the Chrysanthemum family, is now used in ceremonies and rituals, but also as a day-to-day repellent. It is still the main active ingredient in mosquito coils. You can use it in an incense stick, and it smells great!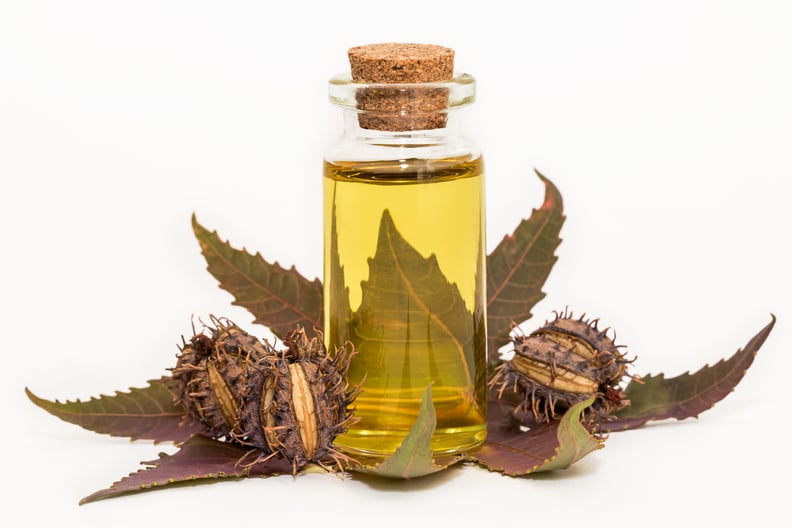 Castor Oil Plant
While this oil may not smell great, it is an effective classic remedy amongst rainforest cultures in Latin America and even found in Ancient Egyptian texts. Even though the plant is poisonous, Egyptians burnt it in lamps to deter insects from their homes and bodies. You can make a solution using the seeds from this plant to keep bugs and parasites away from your garden using the actual seed of the plant. But it's best to source castor oil, which you can find in most pharmacies or apothecaries.
This plant is very easy to find in the tropics, where people grow it on the land and extract the seeds in alcohol. They then combine it with other natural pesticides, like neem, for garden use. But for the body, castor oil in itself can be used mixed with essential oils of choice along with alcohol or other mediums as a carrier to apply topically.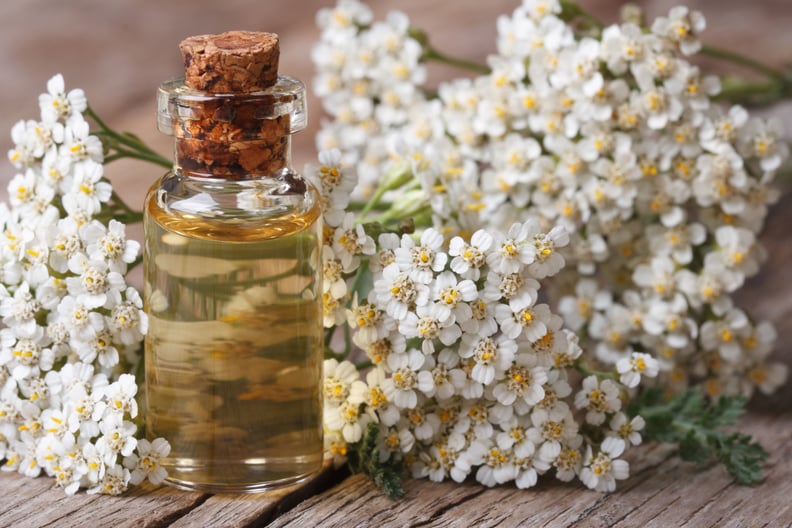 Yarrow
This plant has many healing abilities. Ayala explains it was commonly used by indigenous peoples all the way from Alaska, Canada, and the U.S. to Northern Mexico, both as a mosquito repellent and as a poultice for wounds, cuts, and soars. Native Americans were said to boil the flowers and use the water as the repellant.