Pablo Alborán Comes Out as Gay
Pablo Alborán Says He's "a Little Happier Than I Already Am" After Coming Out as Gay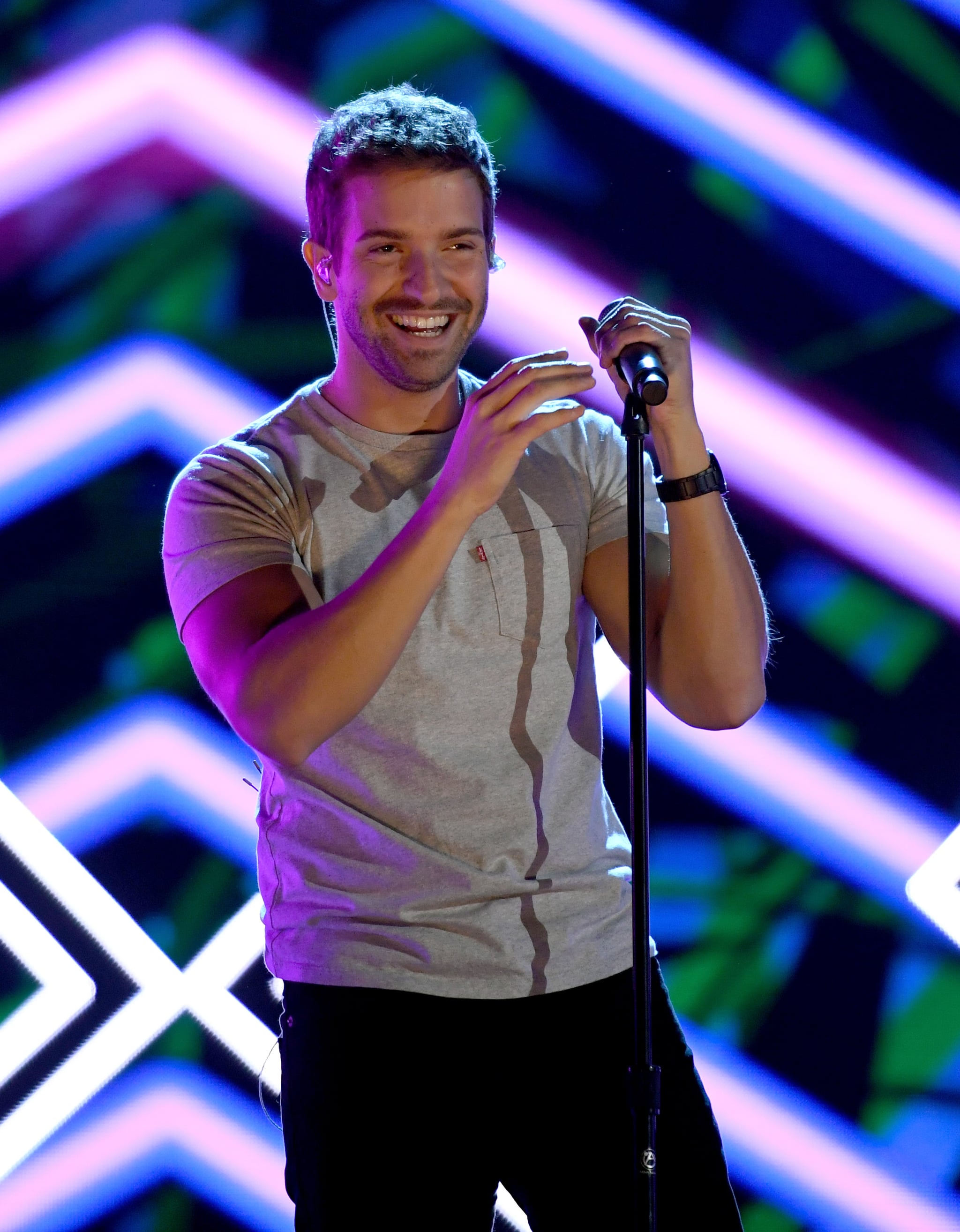 Following the release of his new music video, "El Mismo Aire," in collaboration with Camilo, Spanish singer Pablo Alborán used his social-media platform to deliver a very important message to his fans. In a three-minute IGTV video, Pablo came out as gay.
"As you are all aware, the world has been giving us bittersweet news lately," the Grammy- and Latin Grammy-nominated artist began his message, in Spanish. He said that everything that has been going on has been making us reconsider our lives, careers, and the things that make us happy. "I think we often forget the love that unites us, that makes us stronger and better humans," he added.
"Today, from that love, I have the need to share something very personal," Pablo continued, adding that he's always fought against any limitations on freedom or equality. "I want my voice to be louder and for it to have more value and weight," he said. "I am here to tell you I am homosexual, and it is OK."
He assured his fans that while nothing is really changing because of this announcement, he is going to be "a little happier than I already am." Pablo also said that he was lucky enough to have been raised in a family where he always had the freedom to be who he wanted to be, and he always felt supported to fight for his dreams.
He added that he's never felt discriminated against by the people close to him, including friends, coworkers, and even his record label, and never has he thought he's letting anyone down because of who he is. However, he acknowledged that there are many people who haven't been so lucky, so he wanted to share this message with them, to help them through their own journeys.
Pablo's message generated an outpouring of support from his fans and famous friends such as Laura Pausini, Mónica Naranjo, Carlos Baute, Miguel Ángel Silvestre, Sebastián Rulli, Jesse Huerta, Niña Pastori, and Ricky Martin, who took the opportunity to not only congratulate him for being brave and coming out, but to remind everyone that we should live without fears.
"Life's too short to not live it fully," Ricky commented on Pablo's post. "There are many souls who go through life without accepting their nature and that is sad. You've already won that battle, how lucky you are!" he added.
As for Pablo, he insists he will continue to be consistent and coherent with his music, while being 100 percent true to himself. "I will make the most out of my craft, with all I have, and with an absolute respect to my job and my fans."