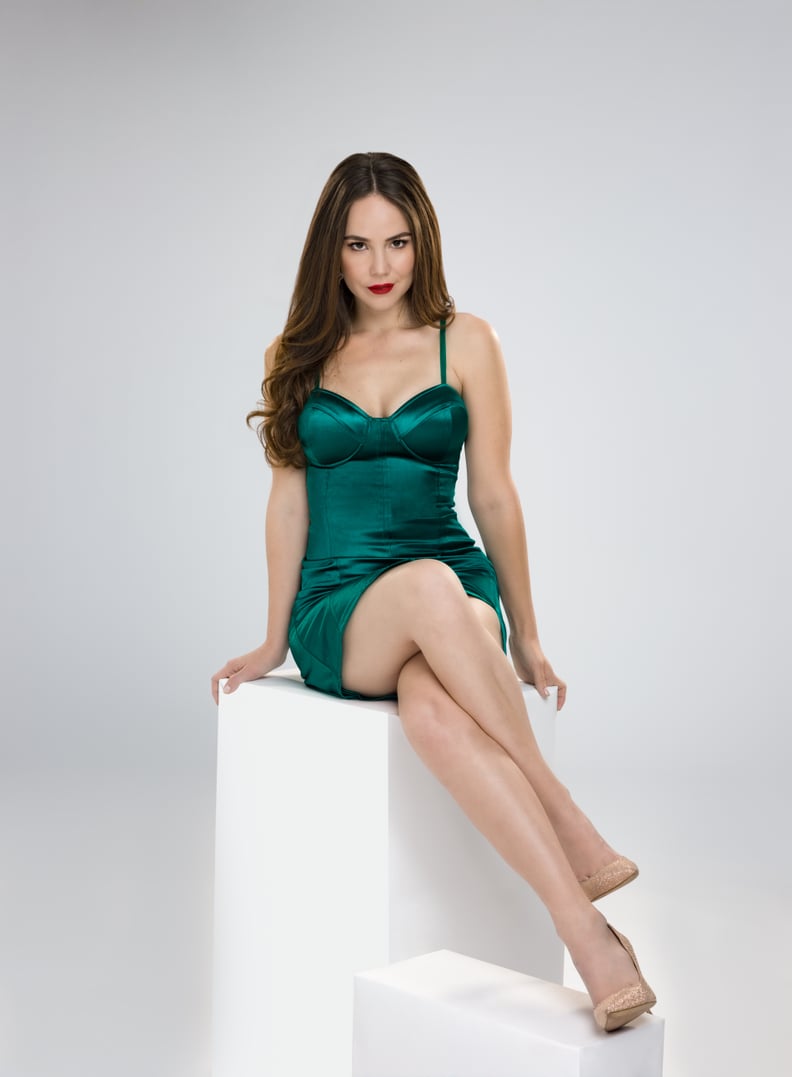 Univision
Univision
A new version of Rubí just premiered on Univision, taking the classic telenovela we all know and modernizing it. Camila Sodi stars as the iconic character made famous by Bárbara Mori in 2004.
Rubí, which consists of 26 episodes, is part of an anthology series called Fábrica de Sueños, where Televisa reimagines its hits from the past and brings them back to life with a twist. When you think of telenovelas, you probably think of your mom's telenovelas, the ones that go on and on. You probably think of the heroine of the story always crying and suffering episode after episode. In this new concept, Univision introduces a short-form series. It summarizes 200-plus episodes into 26 episodes. You're getting a whole telenovela and seeing the outcome in a month.
The Fábrica de Sueños concept has been tested before with classics like La Usurpadora and Cuna de Lobos, to much success. This is how we are watching television right now. Telenovelas allow for our imagination to go wild due to the ridiculous things the characters get themselves into, and with this new concept, they're able to retain our attention better, so we can actually follow through and finish the whole show.
In the 2004 classic, Rubí Pérez is a very beautiful but poor woman who is only interested in money. She studies at an exclusive university thanks to financial support from her hard-working sister, Cristina. Rubí hopes to become rich by befriending rich people, but her ambition gets the best of her, leaving her tangled in a web of lies that leads to her demise.
This 2020 remake begins 20 years in the future, where we see Rubí living in a big mansion. She is lonely, the house is dark, and she covers her face with her hair to hide her facial scars. A reporter visits Rubí, interested in interviewing her for a book she's writing about her. We're then transported 20 years back, when Rubí's story began. We see her as a young university student, already plotting her mischievous plans to get rich.
In this version, however, we notice a duality within the character. We have the ruthless and heartless Rubí, who will do anything to achieve her goal to get rich, no matter the cost, but we also have a loving Rubí, who puts her family first and helps out whenever needed. Her family is always at the top of her mind, and in her head, everything she does is to better her and her family's financial situation. She is putting herself through college to help her mom, sister, and niece pull out and prosper, although this time around, she can afford college after she blackmails the principal with explicit photos.
Rubí is also more empowered in this remake. She's not a damsel in distress — nor does she pretend to be — and it clearly shows when, in an instance in the first episode, she stands her ground when she is catcalled. In true telenovela fashion, the man then tries to force himself on her, but she pushes back and escapes the distressing situation.
She runs to her mom's food place, where Rubí sees how hard she is working and the pain she is in from standing the whole day, cooking to keep the business running. Instead of troubling her with what had just happened to her, Rubí lovingly takes over so her mom can catch a break. These little moments are what make this new Rubí more human and make us feel more empathetic toward her instead of just watching to see what crazy, out-of-the-blue shenanigans she'll come up with next — although that's still part of the equation!
This new Rubí is a can't-miss event you can watch every Monday through Friday at 10 p.m. ET/9 p.m. CT on Univision, and it also stars José Ron, Rodrigo Guirao, Kimberly dos Ramos, Ela Velden, and more.