At 24, Selena is just like every other 20-something who experiments with tattoos: starting off small (with a tiny one on her wrist) and working her way up to a whooping eight pieces of ink. The chart-topping singer now proudly showcases her tattoos — choosing hairstyles, red carpet looks, and swimsuits that put the spotlight on them — and openly discussing the special meaning behind each. Whether the ink was in honor of a family member or a phrase meant to motivate, they're all reflective of Selena's unique personal style. Read ahead to find out more about them.
01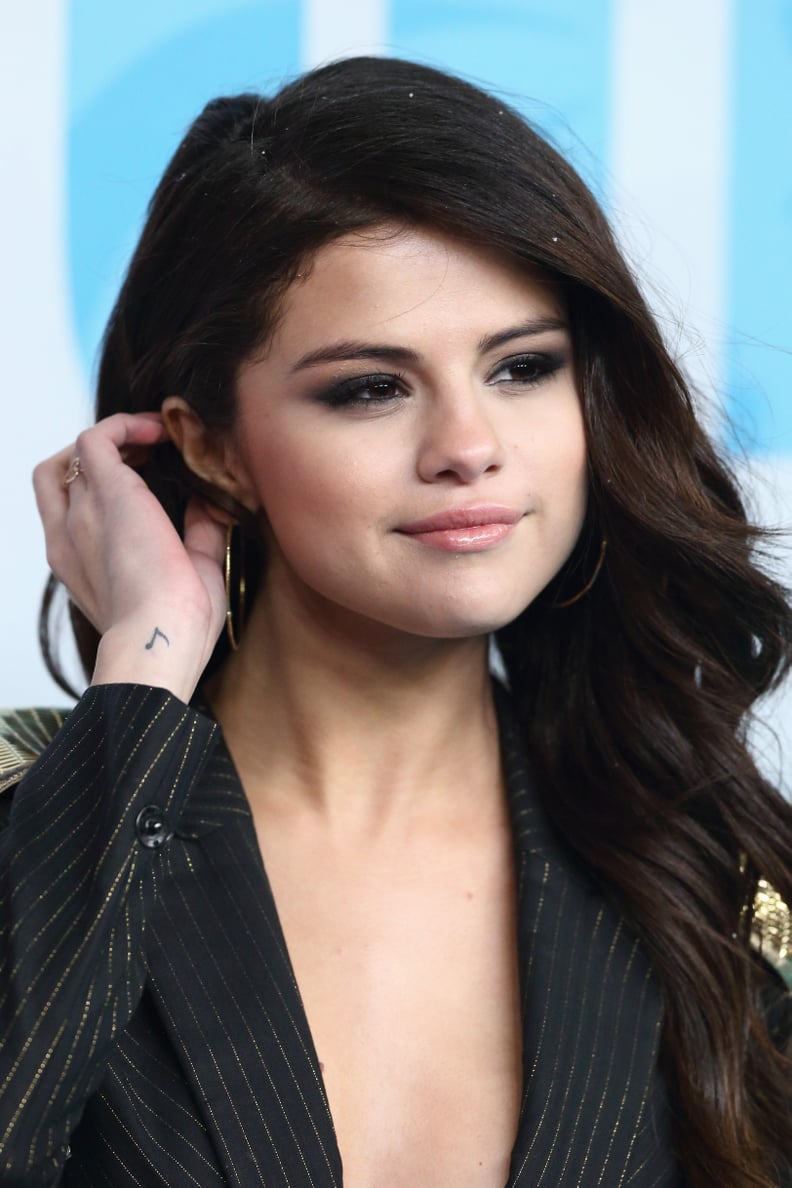 Music Note on Her Wrist
02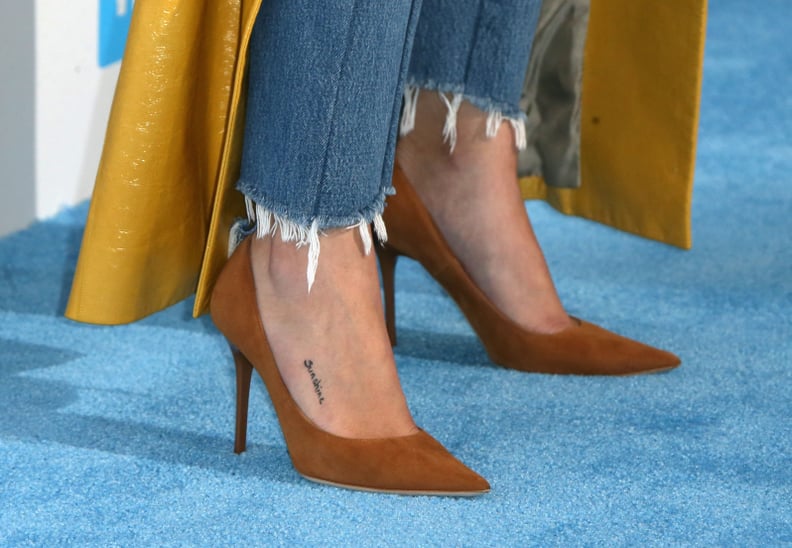 Sunshine on Her Foot
03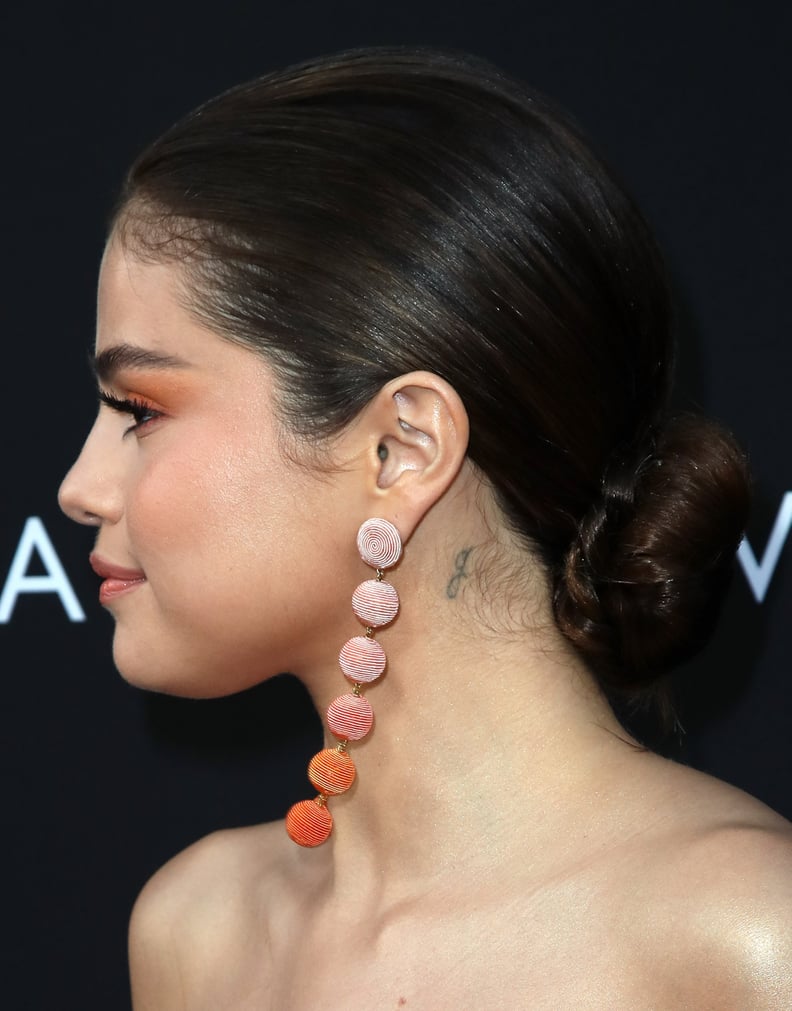 G Behind Her Ear
04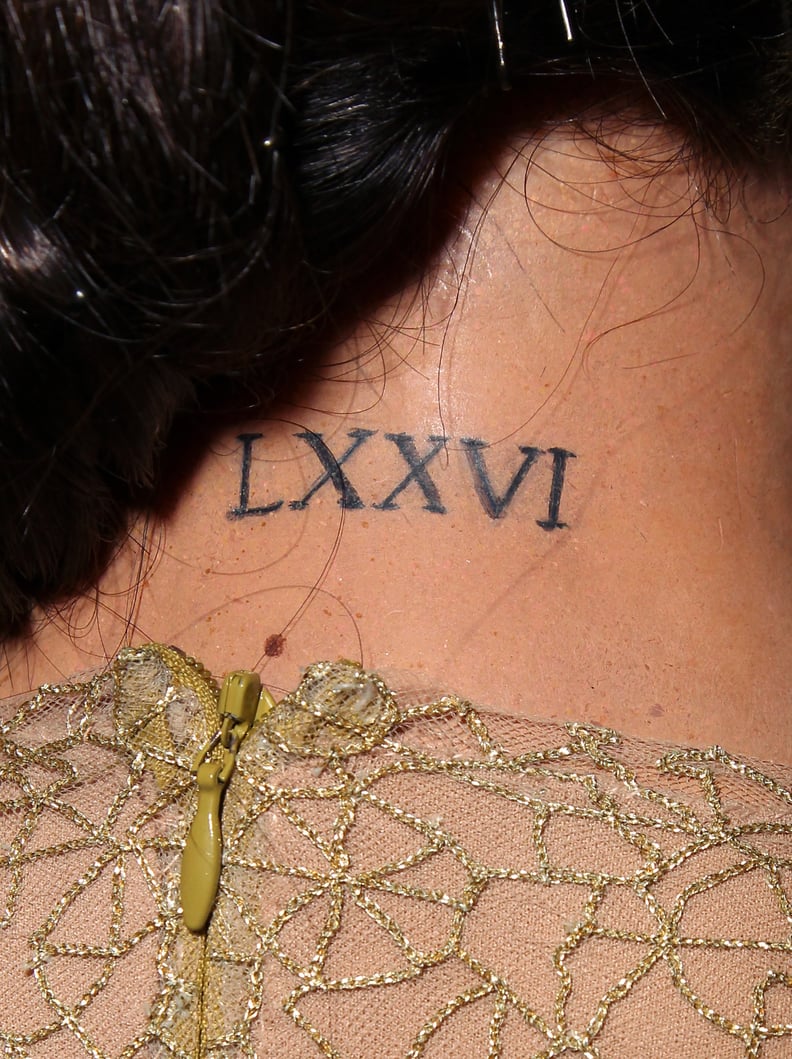 Roman Numerals on the Back of Her Neck
05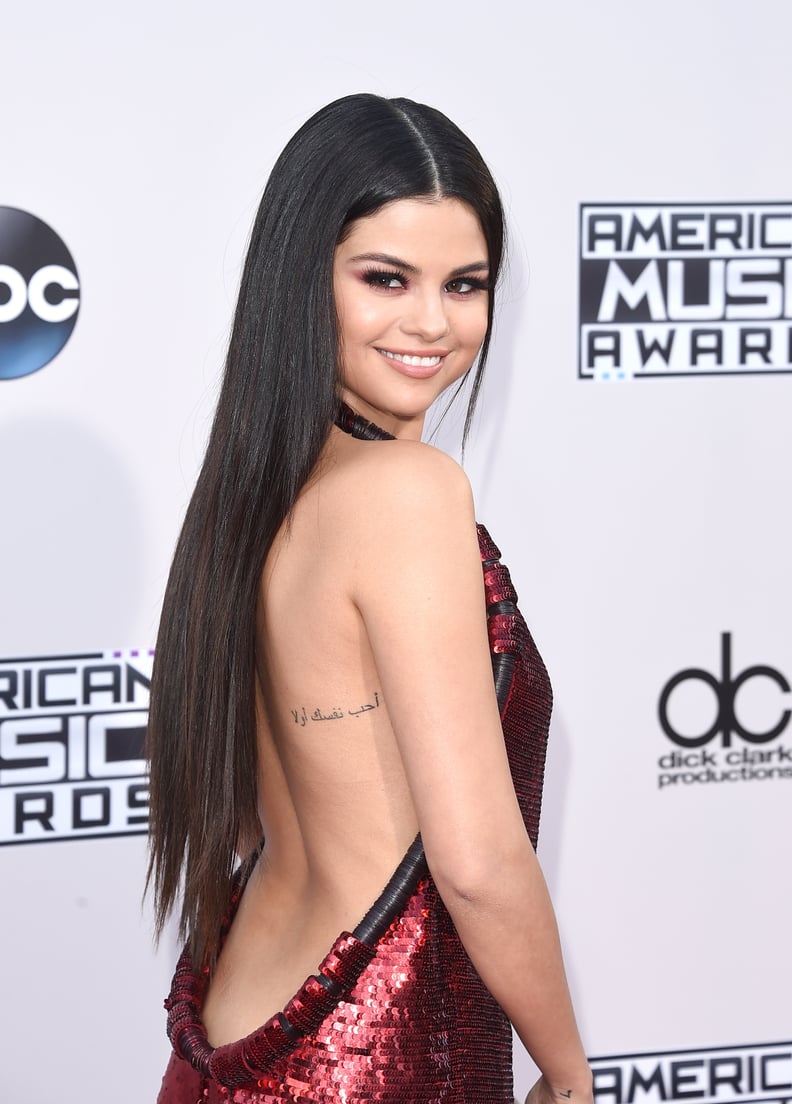 Love Yourself First on Her Ribs
06
A Biblical Verse on Her Hips
Selena is open about how close she is to her faith, and the tattoo on her right hip is just another example. Taken from Philippians 4:13, the ink reads, "God who strengthens me."
07
The Om Sign on Her Hips
While the art on her right hip is more noticeable, the one on her left hip is just as meaningful. Selena has the "Om" sign, symbolizing a search for mindfulness.
08
A Semicolon on Her Wrist
Selena's most recent tattoo is a semicolon on her left wrist in honor of Project Semicolon, a mental health awareness movement. Like many others who have gotten a semicolon tattooed, Selena got hers because it indicates a pause in a sentence instead of an end — and when it comes to mental health, that means reminding yourself that your life is worth the breath. The tattoo has a particularly special meaning because it came on the heels of her success with 13 Reasons Why.