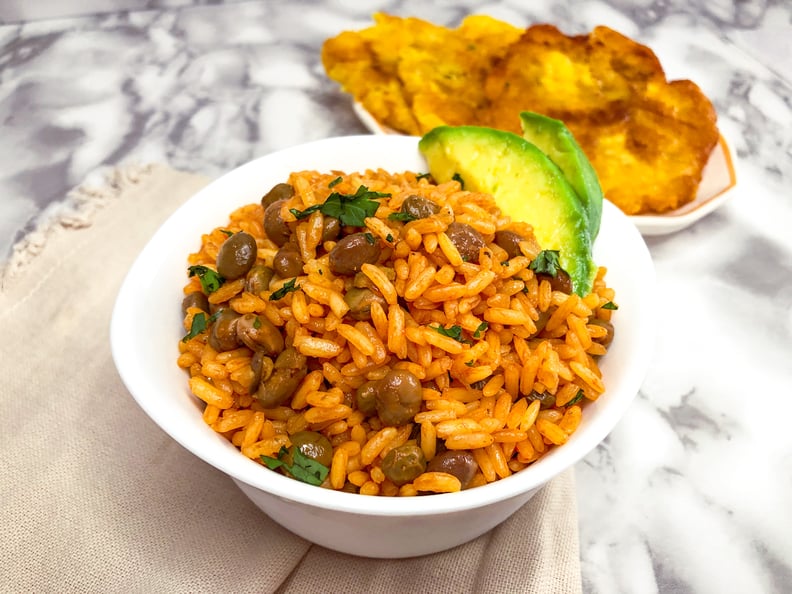 Ashley Ortiz
Ashley Ortiz
There are few memories from my childhood more comforting to me than those created in my abuela's kitchen. As a little girl, I spent countless mornings watching our maternal Puerto Rican matriarch tending to various pots and pans at the same time, all seamlessly coming together into a mouthwatering dish that my young mind could only chalk up to magic. And while I would eventually follow in her footsteps of becoming a skilled home cook in my own right, my time in her kitchen as a child was spent exclusively — and happily — as a taste tester and an admiring audience member.
As I look back on my childhood, especially on the many summers and weekends I spent with my abuela in her upstate New York home, the moments that stand out to me the most are marked by the smells and flavors of her best recipes. Cold New York mornings felt more bearable when paired with heaping bowls of her creamy cornmeal porridge (harina de maiz). In the summer, leaving camp early in the morning felt easier whenever an oversize pot of my favorite stewed chicken (pollo guisado) was warming up on the stove with the promise of a hearty after-camp snack that would rival anything waiting for my friends at their homes. And whether my extended family came together to celebrate a new baby, birthday, or holiday, no gathering felt complete without multiple trays of Abuela's rice with pigeon peas (arroz con gandules) waiting for us to dig into.
On Valentine's Day 2015, after a long and courageous battle with uterine cancer, my abuela passed away, and, as I understood, her recipes went with her. For years, I felt guilty for having been her audience instead of her apprentice in the kitchen. Why did I never learn to make those dishes I would soon come to miss so much?
It wasn't until recently, when my mother uncovered a stack of handwritten recipe cards that belonged to my abuela, that I decided to try my hand at her most memorable recipes. And while it's not the same without her touch, I cried with every first bite of each recipe and instantly traveled to our mornings together in the kitchen, when nothing else mattered besides my abuela making magic happen in her caldero.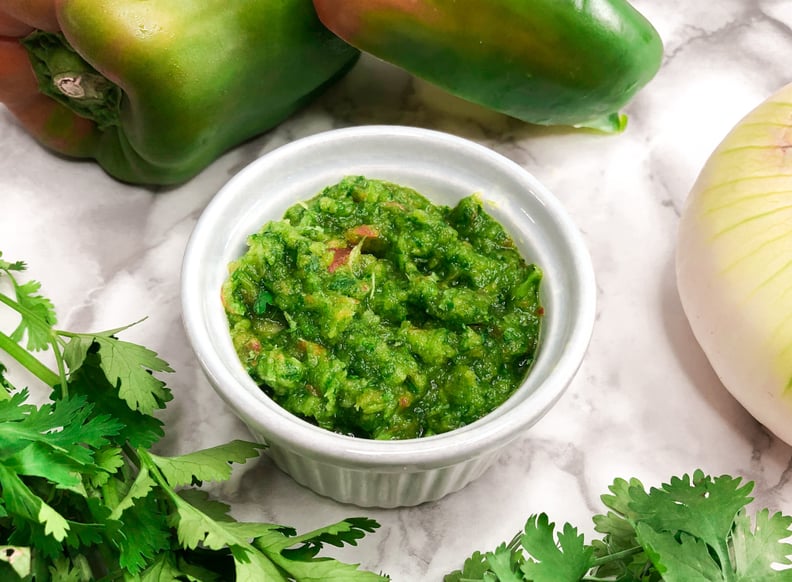 Sofrito
Behind (almost) every delicious Puerto Rican dish there is a green, herbaceous sauce called sofrito. While you can find jars of premade sofrito in most grocery stores, it is pretty easy to make at home. My abuela's sofrito calls for handfuls of cilantro and culantro (cilantro's flavorful cousin), sweet chili peppers (ají dulce), bell peppers, onions, and garlic. Combine all of the ingredients in a blender or food processor, and within seconds, you have the base seasoning for almost any Puerto Rican dish your heart (and taste buds) could ask for.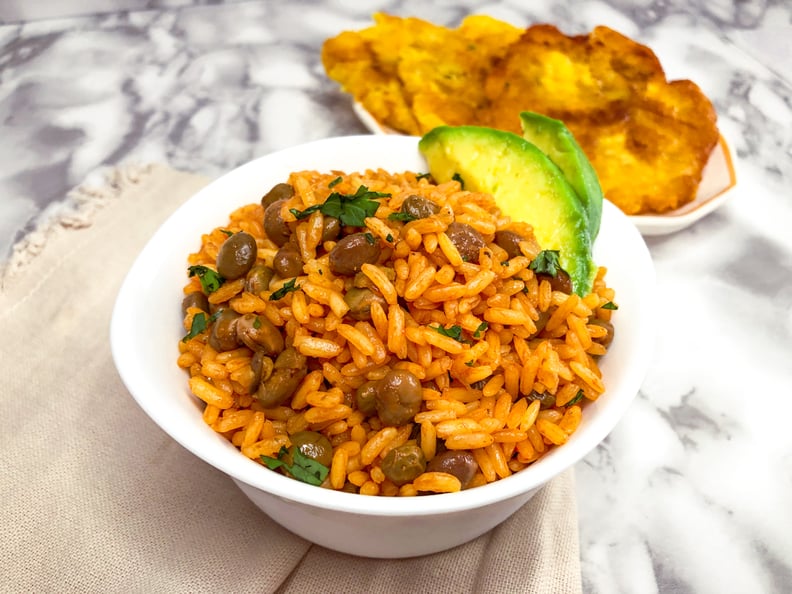 Arroz Con Gandules
If you've attended a Puerto Rican gathering of any sort, chances are you've been presented with a heaping serving or two of arroz con gandules. This flavorful seasoned rice, chock-full of soft pigeon peas, was a staple in my abuela's home as both a main dish and a hearty side, typically enjoyed alongside other classics such as pernil (roasted pork) or her famous potato salad. In an effort to not give away too much of her recipe, I will just say that the secret to perfect arroz con gandules is a warm aluminum caldero (a dutch oven-like pot) and a layer of aluminum foil along the inside of the lid to limit the amount of steam that escapes during the cooking process.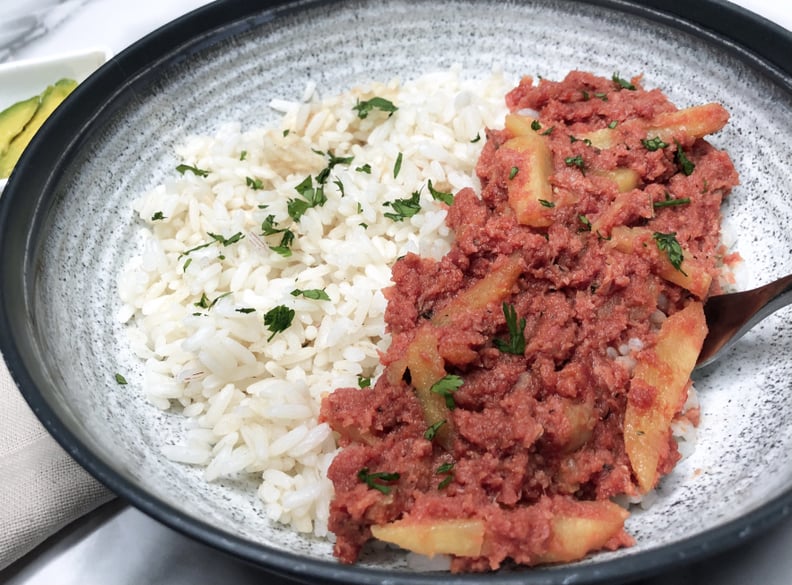 Arroz Con Carne Bif
If you've never tried Puerto Rican arroz con carne bif (pronounced "beef"), you might be confused or intrigued by the image above, but trust me when I say that this island staple is not to be missed. The main star of the dish is canned corned beef — which comes already cooked — sautéed with a classic blend of seasonings, tossed with homemade french fries, and served over white rice. This dish is salty, savory, and fulfilling in ways you can't even fathom until you try it.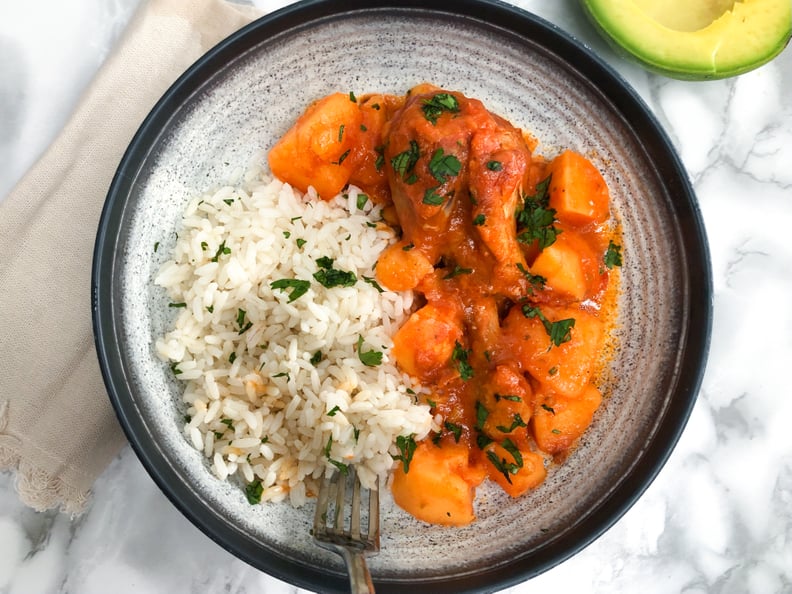 Pollo Guisado
Hands down, my abuela's favorite by far was her famous pollo guisado. For this dish, stew bone-in chicken thighs or drumsticks over medium-low heat with tomato sauce, seasonings, and diced potatoes until the potatoes are tender and the chicken falls off the bone. Serve the chicken, potatoes, and resulting liquid over a bed of white rice; it can be enjoyed alongside fresh avocado and/or homemade tostones (twice-fried green plantains). Note: this stew becomes gelatinous when cooled but quickly returns to a liquid state once warmed up again.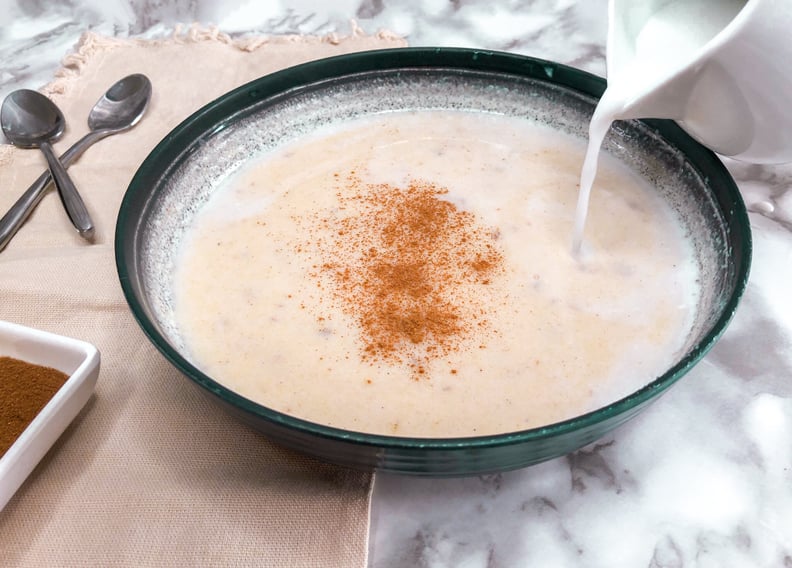 Harina de Maíz
A classic breakfast, harina de maíz is a sweet, warm, and creamy porridge that provides instant comfort. To ensure a smooth, clump-free harina de maíz, mix the milk, cornmeal, sugar, vanilla, and salt in a cold pot before turning on the stove. Once the ingredients are fully combined, add heat and stir continuously until the porridge thickens. Serve in a bowl and top with milk, along with a generous sprinkle of cinnamon, and enjoy!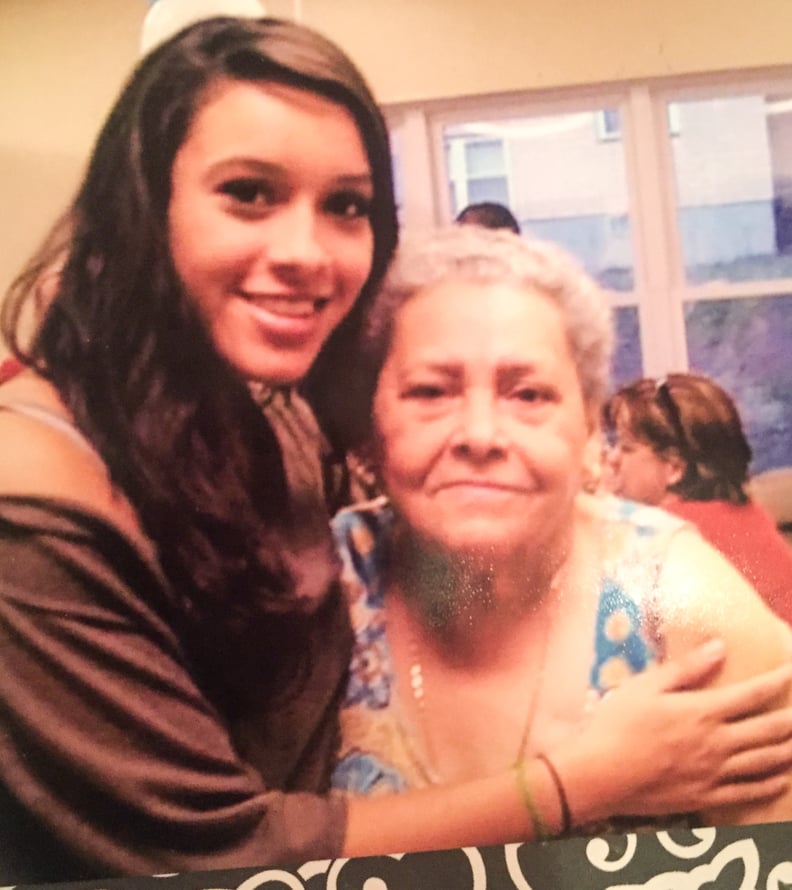 The Woman, the Myth, the Legend
While nothing can ever compare to the dishes she crafted with her hands, making my abuela's top recipes has allowed me to reconnect with her many years after her passing in ways I hadn't initially anticipated. As I learned how to re-create her dishes, I've grown as a home cook, a granddaughter, and a descendant of the beautiful island of Puerto Rico. Even though they might not be able to spend a morning in her kitchen, I look forward to the day when I can share my abuela's meals with my children and continue her legacy as the culinary nurturer in the family.