The Dreamiest Wedding Dresses From Latinx Designers and Brands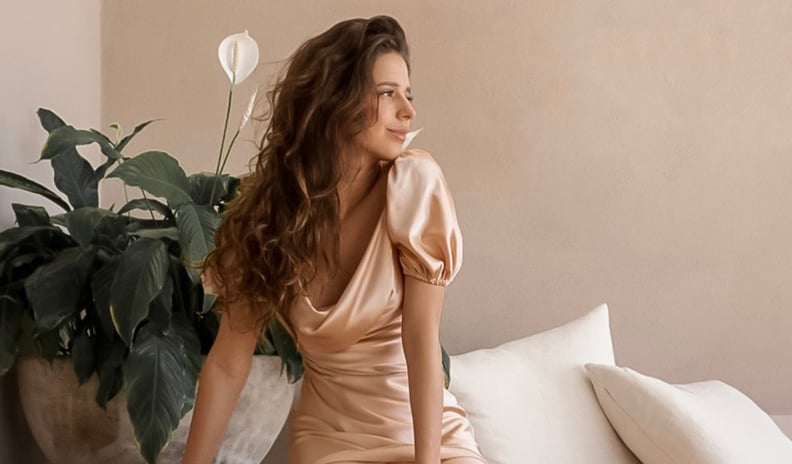 Carmen Llaguno
Looking for a wedding dress from a Latinx designer? Here's a selection of wedding gowns by the most talented Latinx designers and brands across the globe.
Far from the dark wedding dresses and Disney-inspired gowns some European brands are known for, here you'll find lace, florals, romantic whimsical elegance, and a unique display of Latinx style and craftsmanship. Whether it's from a legendary bridal house or a brand on the rise, these wedding gowns are the hottest pieces from their most recent collections. There are also eco-friendly and ethically made options for the conscious bride!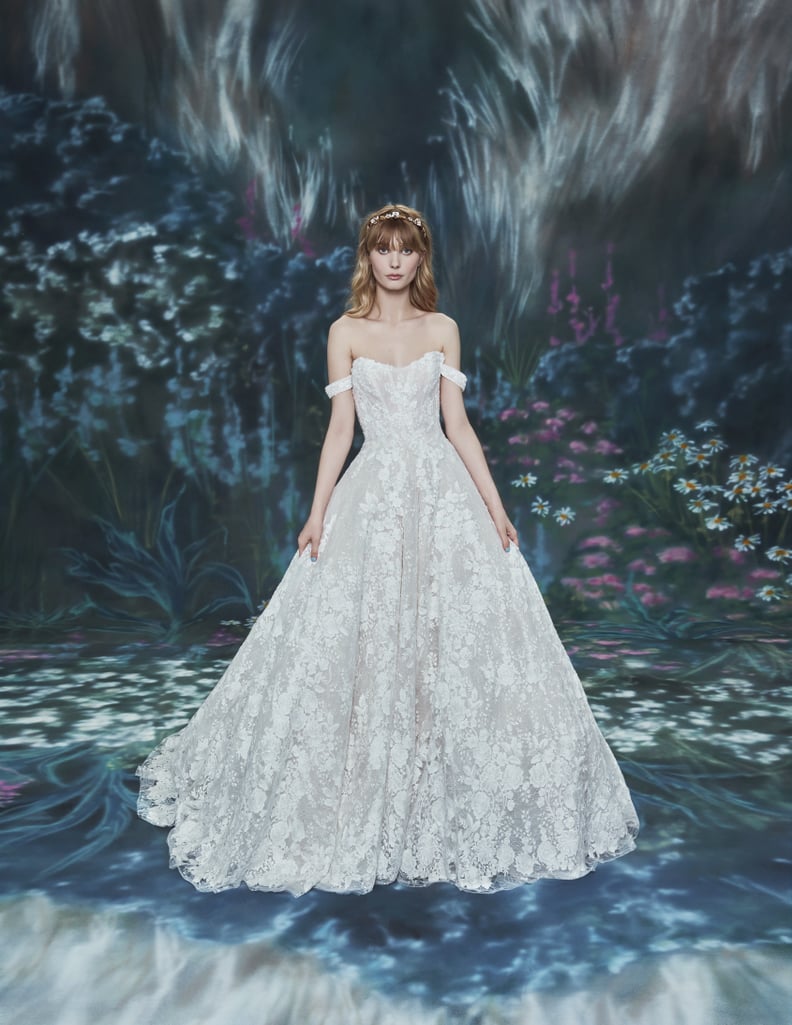 Ines Di Santo
Legendary fashion designer Ines Di Santo is giving us strong female lead vibes with her Spring 2022 Bridal Couture collection. She's been shaping the bridal industry for years, and her most recent collection is a breathtaking display of ethereal beauty. With soft lace and an off-the-shoulder neckline, we are living for the romantic vision that is her Irene gown.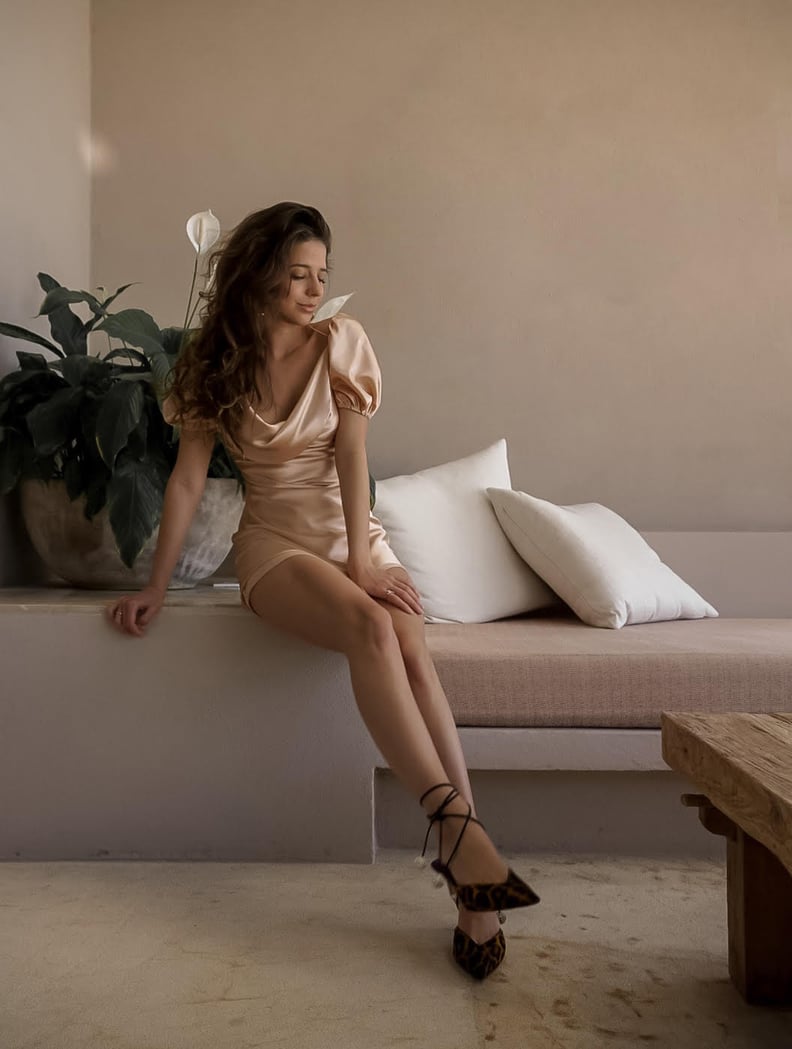 Carmen Llaguno
With lovely cap sleeves and soft silk charmeuse, this sexy Catalina mini dress is designed to "live beyond your honeymoon," as Mexican designer Carmen Llaguno shares on her website. She is taking on the bridal industry with a sustainable and ethical approach: all of her captivating dresses are handmade to order by local artisans in their studio in Mexico.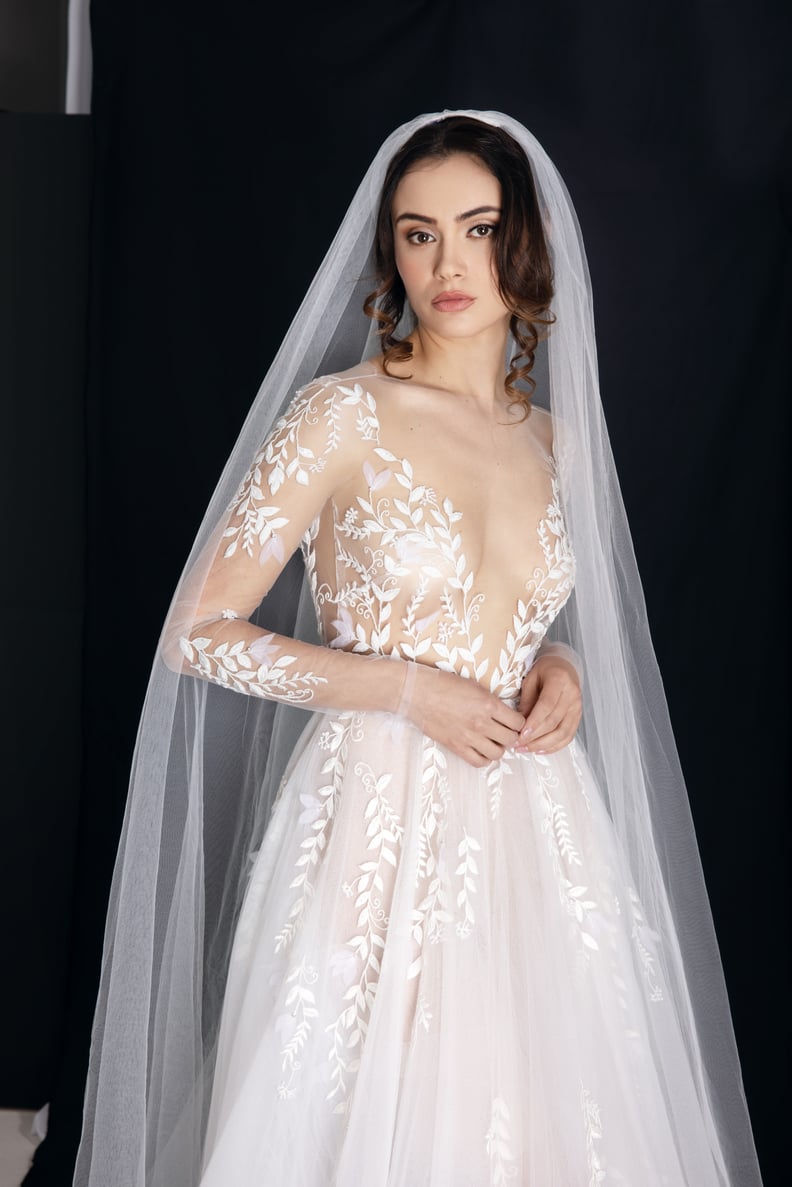 Verdin New York by Gustavo Nunez
Featuring delicately embroidered sleeves and a deep V in both front neck and back, this showstopping Margarita gown by Gustavo Nunez had to make our list. A Mexican-American designer, Nunez launched his bridal collection, Verdin New York, this Fall 2021. His unique taste, talent, sensibility, and excellent craftsmanship are on full display in this extraordinary wedding line.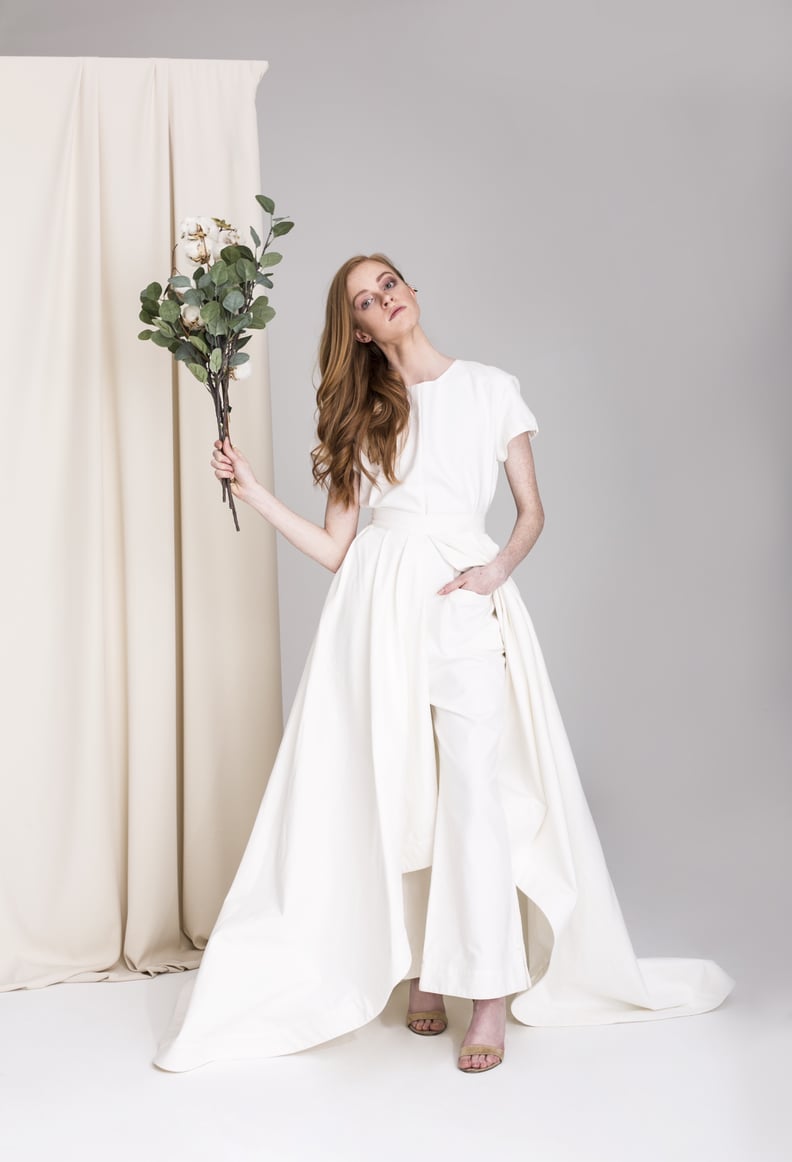 Port Zienna by Francesca Canepa
In each design by Francesca Canepa, the creative force behind Port Zienna, there is more than meets the eye. Her sleek, transformative pieces are perfect to take you from ceremony to reception all in one fell swoop. Structured and upscale masterpieces, Port Zienna's bridal line is ethically produced in a self-owned factory in Lima, Perú. We love the Minimal Jumpsuit overlaid with the Zienna high-low Overskirt. When it's time to party, simply remove the overskirt, and you're ready to get down on the dance floor!

Camila Coelho
Brazilian blogger Camila Coelho's Reyna dress has us floored with its elegant, sensual take on a classic silhouette. Coelho's design is sexy, modern, and a steal at under $300. That is if you can score one before one of her millions of fans across the globe does!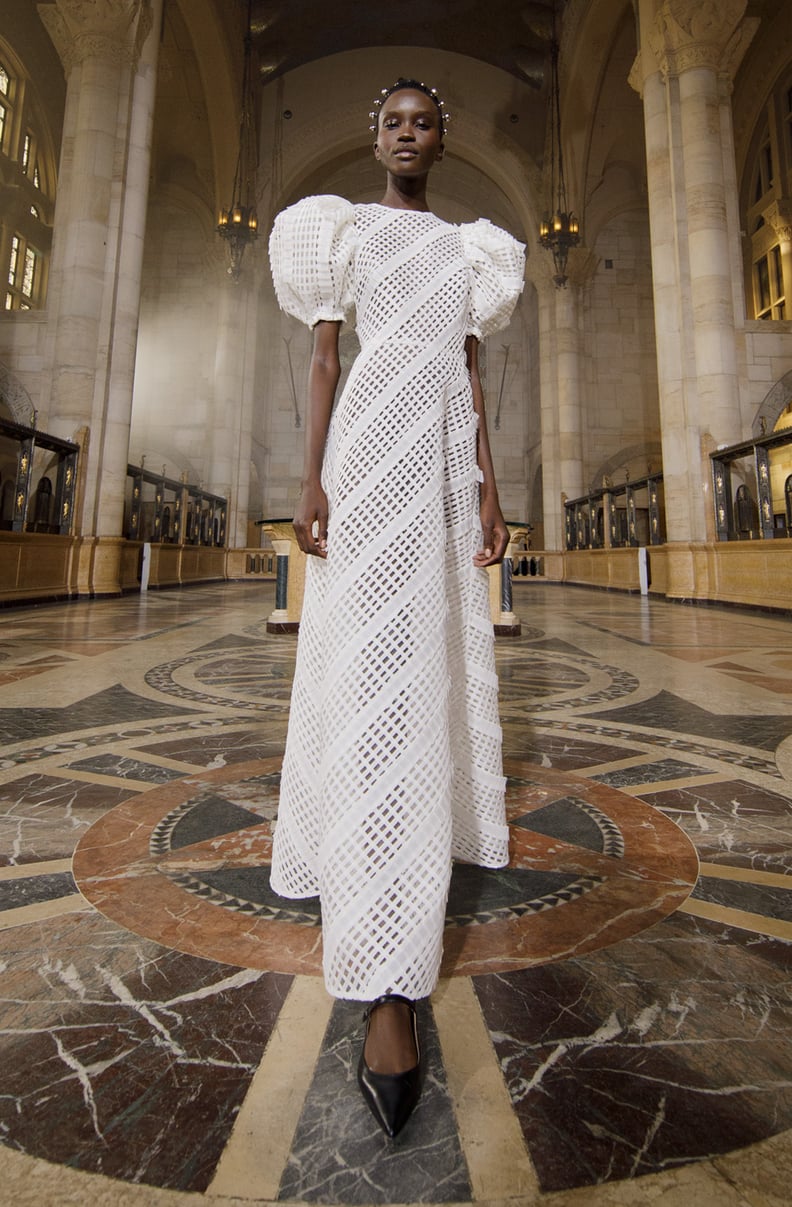 Carolina Herrera
Her always timeless and elegant looks on celebrities like Zendaya and Michelle Obama take our breath away, so it comes as no surprise that Carolina Herrera's Spring Summer 2021 collection made the list. From sophisticated necklines to formal white suits, this collection is so effortlessly chic. Can someone pick our jaw off the floor, please?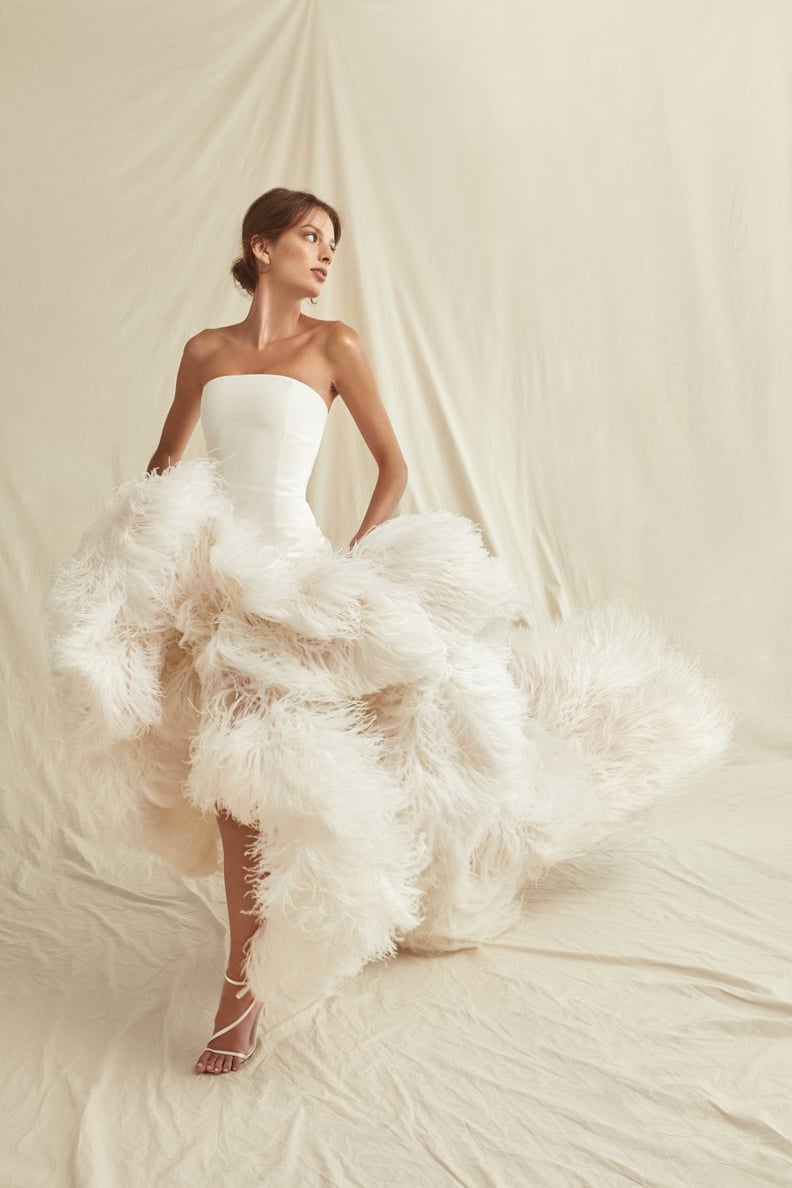 Oscar De La Renta
Of course one of our all time favorites, Oscar De La Renta, is on this list. See the powerhouse brand at its best with gorgeous feathers, see-through lace, and sleek modern twists they created in their Spring Bridal 2021 collection.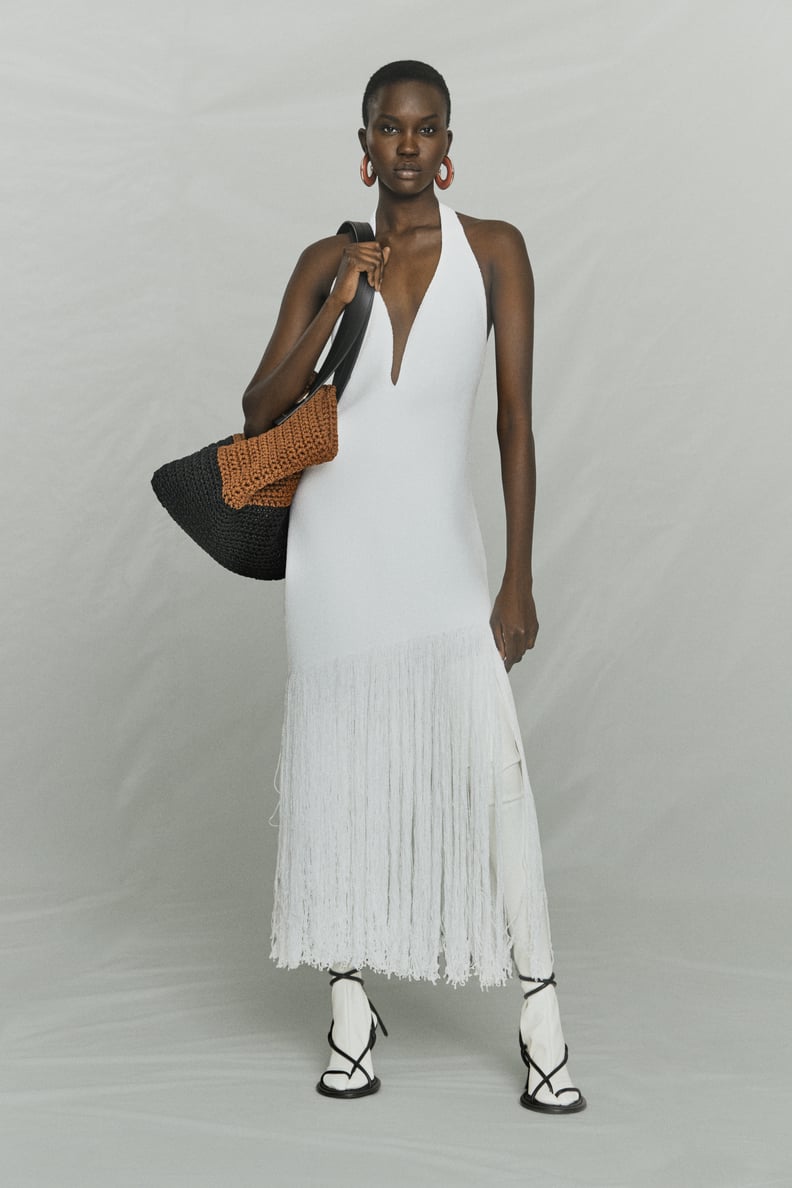 Proenza Schouler's Lazaro Hernandez
We love Proenza Schouler's dynamic lines and elegant and upscale designs. They may not label themselves as a bridal collection, but this creative duo knows how to make pieces that will wow at a wedding! If you're looking for a classy look that will turn heads and blow minds, this fringed knit dress is exactly what you're looking for.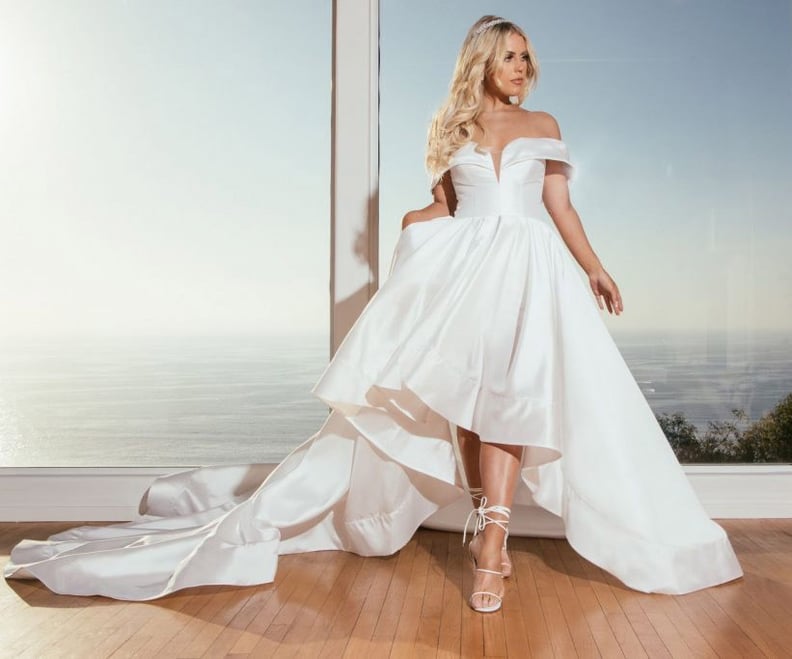 Glaudi Collection by Johana Hernandez
Anything you're looking for in a dress, Glaudi by Johana Hernandez has it. The Beverly Hills-based celebrity designer offers a wide variety of gowns you can shop by type or specific style (mermaid, A-line, Plus Size, crop top, you name it!) on her easy-to-use online store. Her Grace gown is a perfect pick if you're going for the celebrity-glam look.