We've all heard about carnaval. When it's not all the articles about celebrities enjoying Rio de Janeiro's famous festivities, Rihanna parading through Barbados in full costume, or even your coworkers taking a few days off to go to New Orleans for Mardi Gras, between February and March there's always talk about letting go of your inhibitions, enjoying whatever gives you pleasure, and indulging in a lot of food.
That's pretty much what carnaval is all about. Carnival (Carnaval in Spanish and Portuguese) is a festive season that happens right before lent. If you're not familiar with lent, this is a period of 40 days that begins on Ash Wednesday and ends on Holy Saturday, the day before Easter. The whole purpose of it is to prepare your soul for Easter — which is the celebration of the resurrection of Christ — through prayer, doing penance, repentance of sins, and even fasting.
As a Dominican who grew up catholic, this meant laying low, going to church to hear "la palabra del Señor," really internalizing the Bible's teachings so I could become a better person, hacer un sacrificio (I would stop eating sweets since that's my weakness, other friends would stop drinking soda, or stop smoking for the time period) that I would offer to God as a way of showing my commitment, and in my house we weren't allowed to listen to loud music or party because this was a time for reflection.
So, if you think about it, it makes total sense that we have a celebration right before lent to do everything you need to do before you go into a hibernation mode if you want to put it that way. Carnaval typically involves public celebrations, events like parades and public street parties, elaborate costumes and masks, and a lot of indulging in excessive consumption of alcohol, meat, and other foods that will be forgone during lent. That's why Mardi Gras (Fat Tuesday) is called that, reflecting on the practice of the last night of eating rich, fatty foods before lent.
Other things you can see in carnaval celebrations include mock battles like food fights, expressions of social satire, mockery of authorities, costumes that display exaggerated body features, depictions of degrading acts, and a general reversal of everyday rules. Carnaval celebrations also include some sort of allegorical characters that represent traditions from the different countries where it's celebrated.
Some of the most famous carnaval festivities include Rio de Janeiro in Brazil, which was designated by Guinness World Records as the largest carnaval in the world with approximately two million people each day. In this carnaval, you have the most famous samba schools showing their skills in a colorful parade, dressed in elaborate and intricate outfits with crystals and feathers that make the whole scene look straight out of a movie.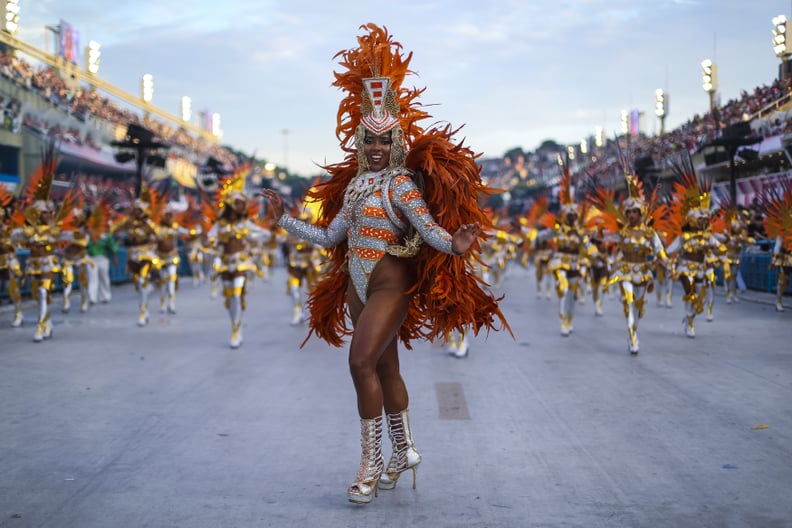 Colombia, particularly Barranquilla — the land of Shakira and Sofía Vergara — has a carnaval that is now recognized as one of the Masterpieces of the Oral and Intangible Heritage of Humanity. This carnaval has managed to reinterpret traditions that belonged to Colombia's African and Amerindian cultures.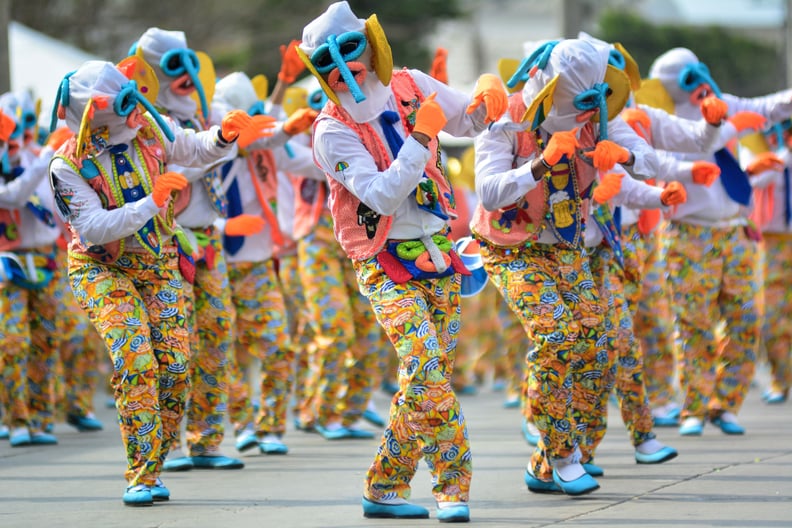 Another important carnaval in Latin America takes place in Dominican Republic. The first Carnaval of the Americas was held in Santo Domingo, but now the most famous carnaval takes place in the province of La Vega. The costumes are satires of the devil and are called "Diablos Cojuelos." They're supposed to be representative of the temptation that's trying to hold you down and they're known for following people and hitting them with "vejigas" made of leather.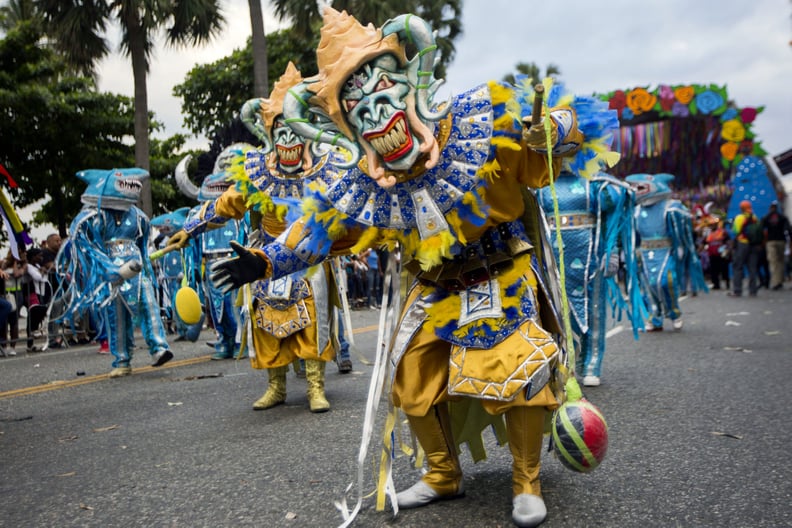 Other relevant celebrations across Latin America include Ecuador, Haiti, Mexico, Panama, Puerto Rico, Venezuela, and even Cuba, even though the religious overtones of carnaval were suppressed after the communist revolution, and the celebrations have been in decline since then. So, now that you know why we celebrate carnaval, you can go out and enjoy without inhibitions, as long as you make sure you're always safe and your judgement is not impaired.