Although the virtual at-home concerts artists have been staging are pretty amazing, I do miss full productions, lighting design, set changes, and leaving it all on stage. But this Saturday, May 16, rising star Rauw Alejandro is giving us that vivid experience from Puerto Rico.
He will host a virtual and interactive concert completely live from the iconic Coliseo José Miguel Agrelot. This initiative is an innovative format that sends a positive message and promotes the necessary health measures during the current pandemic.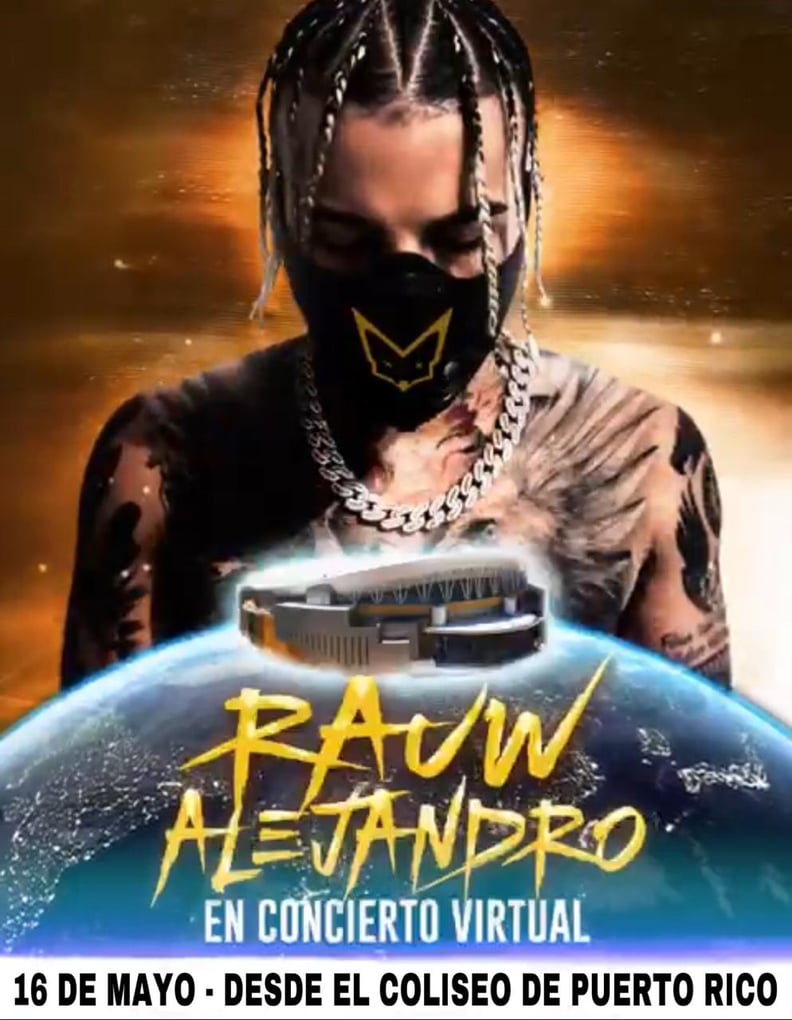 Rauw Alejandro will allow his fans to experience the thrill and excitement of a live concert on the stage of one of the most iconic places on his native island while sheltering in place in their homes. The show promises to be full of surprises, impressive choreography, and Rauw Alejandro's hits like "Que Le De," "Fantasías," and "Tattoo."
"I think every Puerto Rican artist dreams of singing at 'El Choli,' rather than winning a Grammy," Rauw Alejandro said in a press release. "I am so excited to be able to perform there this May 16, and that not only my PR people will be able to see me virtually, but also, my fans from around the world. I think it will be a lot of fun!"
It should be noted that only the artist and his team will be present in the venue, and they will comply with all health and social-distancing precautions during the production of the show. The show starts at 9 p.m. ET and will be broadcast through Rauw Alejandro's YouTube channel.