2017 Love Songs
40 of the Most Romantic Love Songs of 2017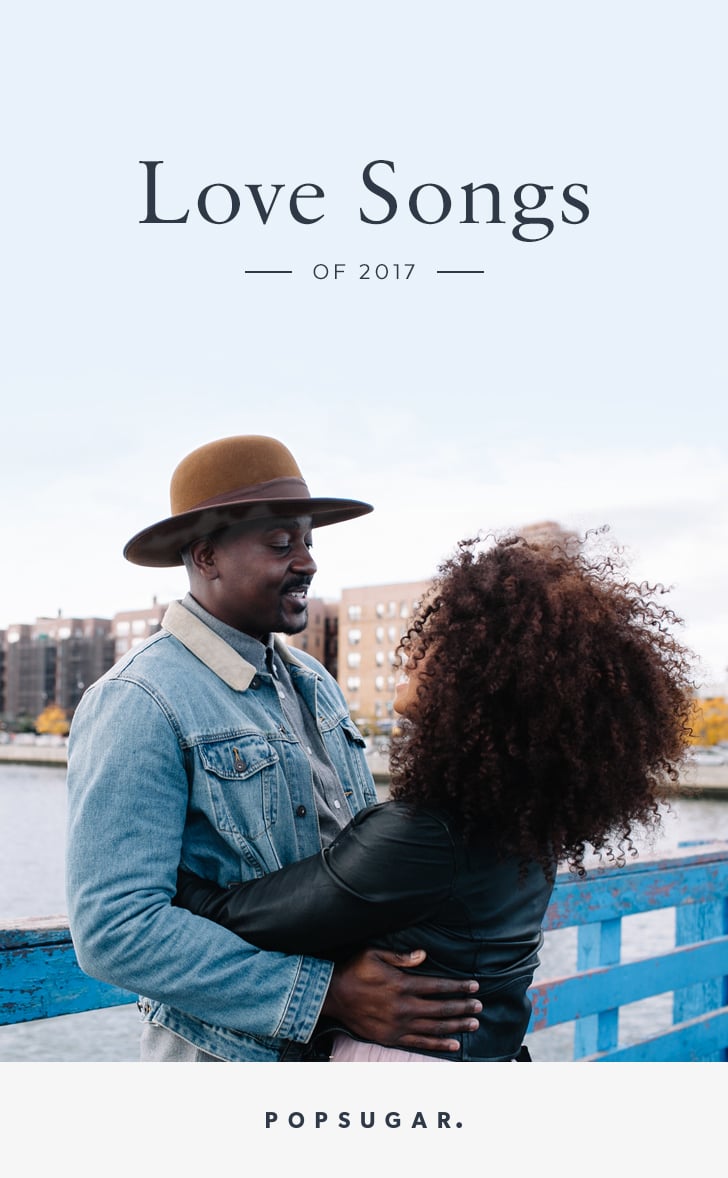 If this list is any indication, 2017 is going to be one helluva year for music, especially if you're falling in or out of love. Here, we've pulled the best of the best when it comes to the catchiest, and dare we say cheesiest (in a good way), romantic songs that have been released in 2017. And yes, they include Ed Sheeran and the Fifty Shades Darker soundtrack, along with some hidden gems you probably haven't heard yet. Below, check out the most romantic songs of the year, so far. Go ahead, take a listen, and get a little sappy about your one and only.
"Anymore," Goldfrapp
"Darling," Real Estate
"Dirty Laundry," All Time Low
"Electric," Alina Baraz, Khalid
"Everyone's Talking," James Hersey
"God Only Knows," John Legend
"Helium," Sia
"How Would You Feel (Paean)," Ed Sheeran
"I Don't Wanna Live Forever," Zayn Malik, Taylor Swift
"I Love You," Axwell, Ingrosso, Kid Ink
"Issues," Julia Michaels
"Love," Lana Del Rey
"Love Incredible," Cashmere Cat, Camila Cabello
"Meant to Be," Stanaj
"Nobody Else but You," Trey Songz
"Nothin to Somethin," Syd
"Old School," Urban Cone
"Options," Pitbull, Stephen Marley
"Paris," The Chainsmokers
"Prisoner," Ryan Adams
"Run Up," Major Lazer, PARTYNEXTDOOR, Nicki Minaj
"Say Something Loving," The xx
"Say You Won't Let Go," James Arthur
"Shape of You," Ed Sheeran
"Silver Velvet," The Courtneys
"Small Doses," Bebe Rexha
"So Good," Zara Larsson, Ty Dolla $ign
"Till You're Loved," Mr. Probz
"True Love and a Free Life of Free Will," Japandroids
"Trust the Sun," Elbow
"Undercover," Kehlani
"What Would It Take," Anderson East
"Young Hearts," NoMBe
"Sweet Creature," Harry Styles
"Garden (Say It Like Dat)," SZA
"Tell Me You Love Me," Demi Lovato
"Midnight," Jessie Ware
"Dusk Till Dawn," ZAYN, Sia
"Malibu," Miley Cyrus
"Legends," Kelsea Ballerini
Just remember, you'll need to download the free Spotify software or app to listen to our playlists!