5 Signs Your Boyfriend Is About to Propose
Think your man is ready to put a ring on it, but you aren't sure when? Luckily, Brides has created a list of five signs that your boyfriend is about to propose.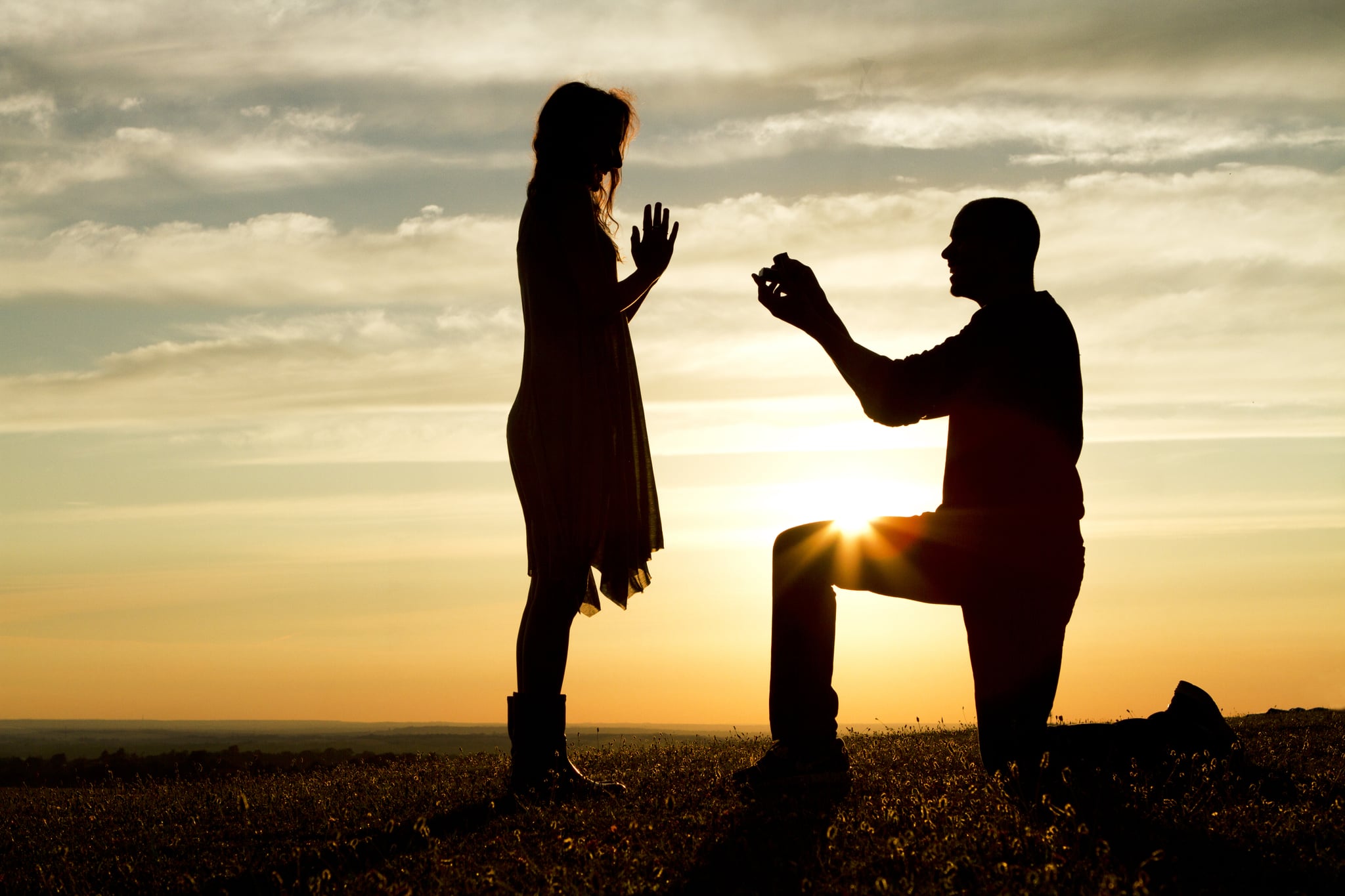 How can you tell when your boyfriend is getting ready to propose marriage to you? Sometimes it's sort of obvious, if you've been ring shopping together or discussing destinations, you can reasonably expect that at some point in the next six months, he's going to pop the question. But some grooms aren't quite as blatant about their intentions. There are, however, little signs that may clue you in that something big is about to happen.
You get unexpected insurance mail addressed to him.
If he's got the ring and half of a brain, he's insured it immediately just in case something happens.
Your jewelry goes missing but reappears the same day.
Some men don't want to risk giving you a ring that doesn't fit. The safest way to ensure a correct fit would be to sneak something you wear a lot to the jeweler to have the size double-checked. While you're having a heart attack wondering where it went, he's feeling both rotten and smug about it at the same time.
He initiates special romantic plans — which is something he never does.
Don't ask too many questions or you'll blow your own surprise — but don't assume that's what's going to happen either.
He's spending more time with his parents.
They may be helping with the ring selection or just bolstering his confidence to ask you. It all depends on his relationship with them. Unless you're positive he's marathoning hockey games in their basement with his brother, try not to give him a hard time about spending more time at their house.
He's looking for more opportunities for the two of you to spend time with your parents.
He may want to feel out your father for permission to ask for your hand. He might be looking for a chance to take your dad aside. Or maybe he's just making sure that he's comfortable with them being his family for the rest of his life. Whatever his motive, your significant other wanting to spend time with your family is a good thing and usually means the relationship is moving to a more serious level, even if you don't immediately get a ring.
Check out more great articles from Brides: