Boston Marathon Kiss
Woman Kisses a Stranger at the Boston Marathon and Gets Response From His Wife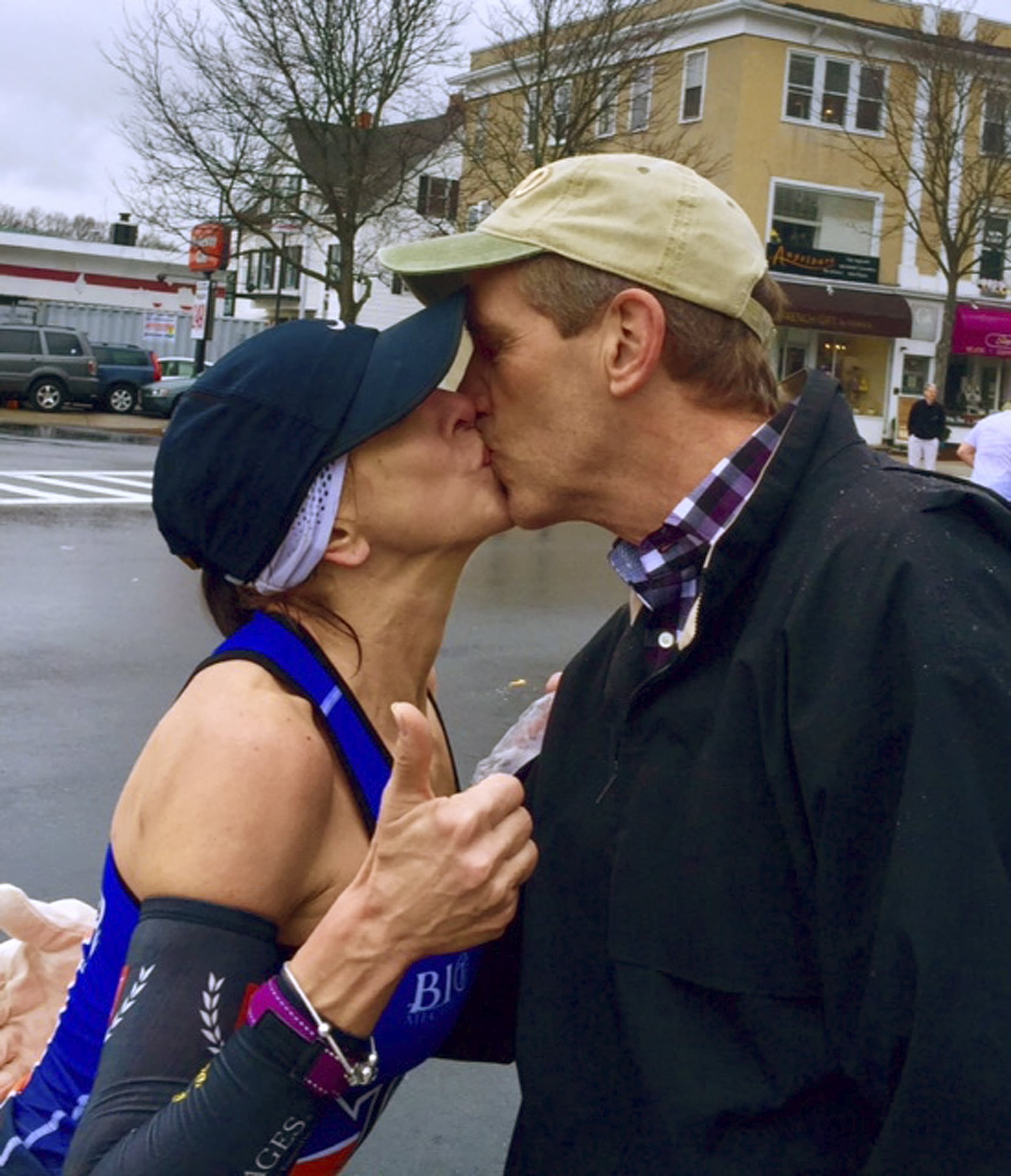 Alas, the love story of a Boston Marathon runner and the mystery man she surprised with a kiss is not to be. Barbara Tatge, a woman who took up running after surviving cancer, was dared by her daughter to smooch a random stranger while she ran the race. The cute move was a reversal of the tradition of Wellesley College women giving encouraging kisses to male runners when they pass by.
Barbara's daughter, Paige, got a shot of the kiss and took to social media to find the handsome stranger. Surprisingly, Barbara heard back . . . from the man's wife. The couple wanted to remain anonymous, but the wife of the man who received the kiss released a sweet statement to local news organizations about the event, saying she thought the whole thing was funny:
"When this story aired on the news we were pretty surprised . . . For me, I'm not mad. Believe me, our friends have gotten a lot of mileage out of this story and I have thoroughly enjoyed watching them give my husband grief!"
So while it may not be a match made in heaven for Barbara, it sounds like the whole thing was all in good fun!