Can You Take Wedding Pictures at Disney?
Yes, You Can Take Wedding Photos at Disney, and Stops Include the Castle and Haunted Mansion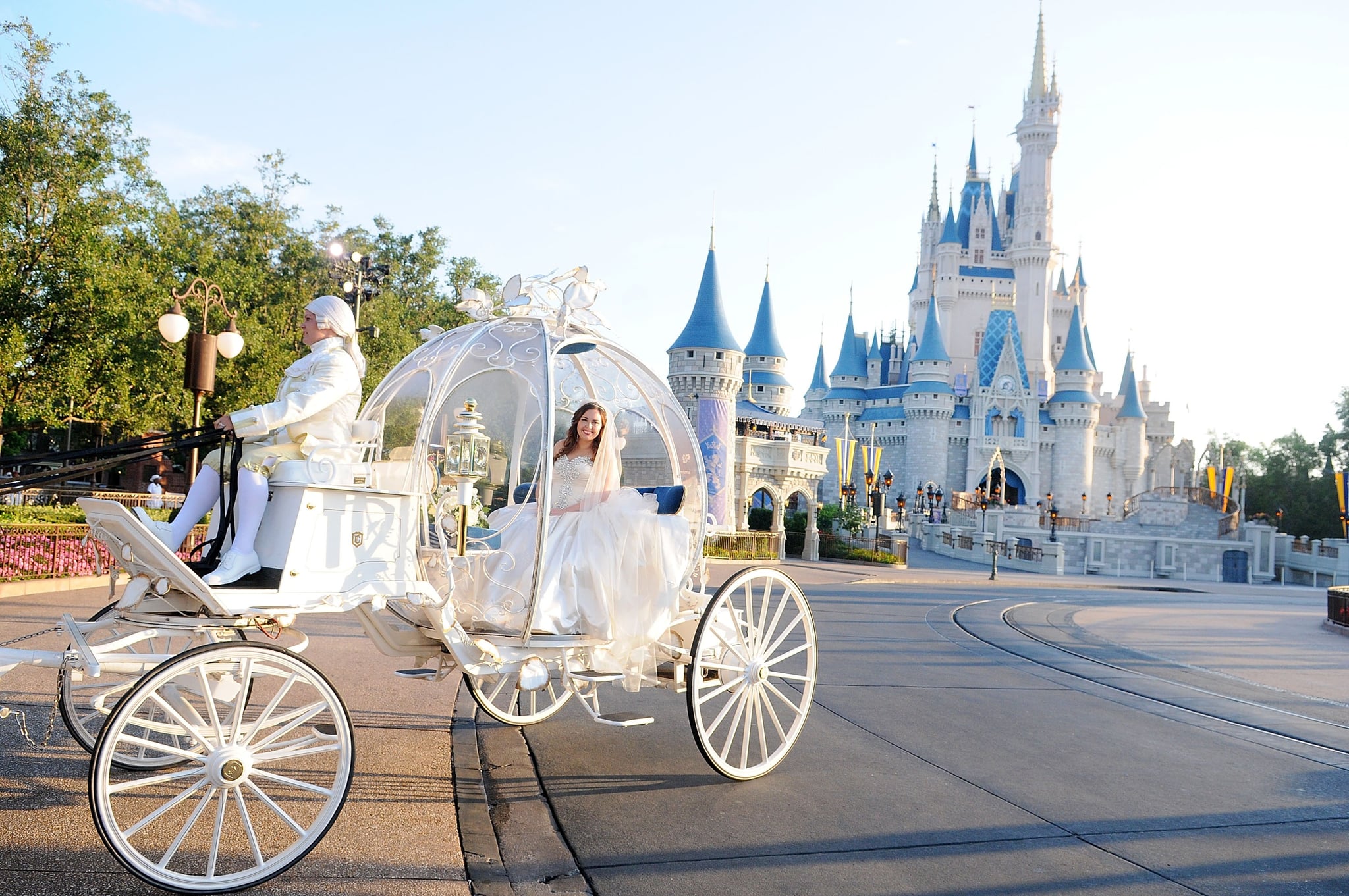 For Disney fanatics, there's no better way to celebrate your love than with an official Disney wedding at the parks. The backdrop! The venues! And maybe a Mickey appearance! But what about those who may just want some amazing wedding pictures inside the parks, like one in front of the castle or inside the haunted mansion? Can that be done? Yes!
The good news is that you're allowed to have wedding photos taken in Walt Disney World even if you aren't getting married there. The potentially bad news (depending on your budget and timing) is that the only way you can is by setting up a session through Disney Fine Art Photography.
They offer a few different packages that range in price from $240 all the way up to $2,600. The cheaper ones, or "Mini Portrait Sessions," include a 15- or 20-minute session in either the Magic Kingdom or any of the Disney resort locations, and can accommodate larger groups of people (aka your wedding party). But since you don't want to be sprinting around in your dress (and the Florida heat) trying to squeeze in a few photos, the "Premiere Portraits" are probably your best bet. These packages, which are for two people only and last one hour, offer specific locations — Magic Kingdom, Disney resorts, and parks (Epcot World Showcase, Disney's Hollywood Studios, or Disney's Animal Kingdom). In the Magic Kingdom-specific premiere package, you can choose from three different routes to follow when taking photos, each hitting different park landmarks and rides (ex: route three hits Rapunzel Tower, Haunted Mansion, and Pirates of the Caribbean).
So, if you're tying the knot sometime soon and want those perfect Disney photos, know that you have options! It just depends on budget, time, and, well, your Disney dedication.