Classic Rock Love Songs
The Ultimate Classic-Rock Wedding Playlist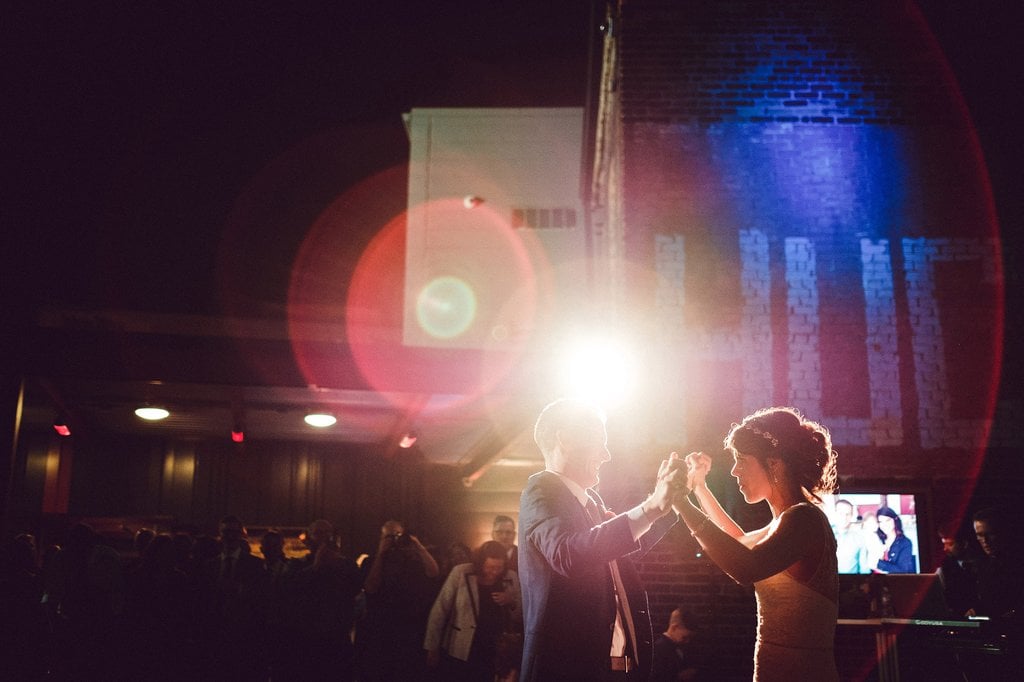 Classic rock might not be the first genre that comes to mind when you think of wedding music, but that's a damn shame. The late '60s, '70s, and very early '80s produced some seriously great songs that belong on any reception playlist: romantic ballads, dad-rock classics, and sexy guitar-heavy songs that will turn the dance floor up to 11.
This 40-song playlist includes both classic favorites and lesser-known tracks that will strike a chord with you and/or your multigenerational guest list, with The Beatles, The Beach Boys, Led Zeppelin, The Allman Brothers, T. Rex, and many more bands who know how to rock. Who knows? You might discover a new favorite song on the list. Or, better yet, you might discover that your squarest aunt has a secret affinity for Bad Company's "Feel Like Makin' Love." This mix truly has something for everyone. Check out the song list below and keep scrolling for the entire classic-rock Spotify playlist, and check out tons of other wedding music ideas here.
"Thank You," Led Zeppelin
"Blue Sky," The Allman Brothers
"Wond'Ring Aloud," Jethro Tull
"Sweet Thing," Van Morrison
"God Only Knows," The Beach Boys
"Feel Like Makin' Love," Bad Company
"The Man in Me," Bob Dylan
"Pigs on the Wing (Part Two)," Pink Floyd
"Make Me Smile," Chicago
"Danny's Song," Loggins & Messina
"Touch Me," The Doors
"Sunshine of Your Love," Cream
"Crazy on You," Heart
"We've Got Tonight," Bob Seger
"Two Hearts," Bruce Springsteen
"I Will," The Beatles
"Because the Night," Patti Smith
"Maggie May," Rod Stewart
"That's How Strong My Love Is," The Rolling Stones
"Life's a Gas," T. Rex
"Be Here in the Mornin'," The Beach Boys
"Layla," Derek & the Dominos
"Crazy Love," The Allman Brothers
"Maybe I'm Amazed," Paul McCartney
"Baby Blue," Badfinger
"The Air That I Breathe," The Hollies
"Without You," Harry Nilsson
"You Make Loving Fun," Fleetwood Mac
"She's the One," Bruce Springsteen
"Wild Horses," The Rolling Stones
"This Will Be Our Year," The Zombies
"Leather and Lace," Stevie Nicks and Don Henley
"Your Song," Elton John
"Shelter From the Storm," Bob Dylan
"Love the One You're With," Crosby, Stills & Nash
"Let Me Roll It," Paul McCartney
"Soul Love," David Bowie
"Harvest Moon," Neil Young
"All You Need Is Love," The Beatles
"5:11AM (The Moment of Clarity)," Roger Waters
Don't forget, you'll need to download the free Spotify software or app to listen to our playlists!