Daniel Radcliffe on Sex and Virginity Interview 2014
That Time Harry Potter Talked About His Sex Life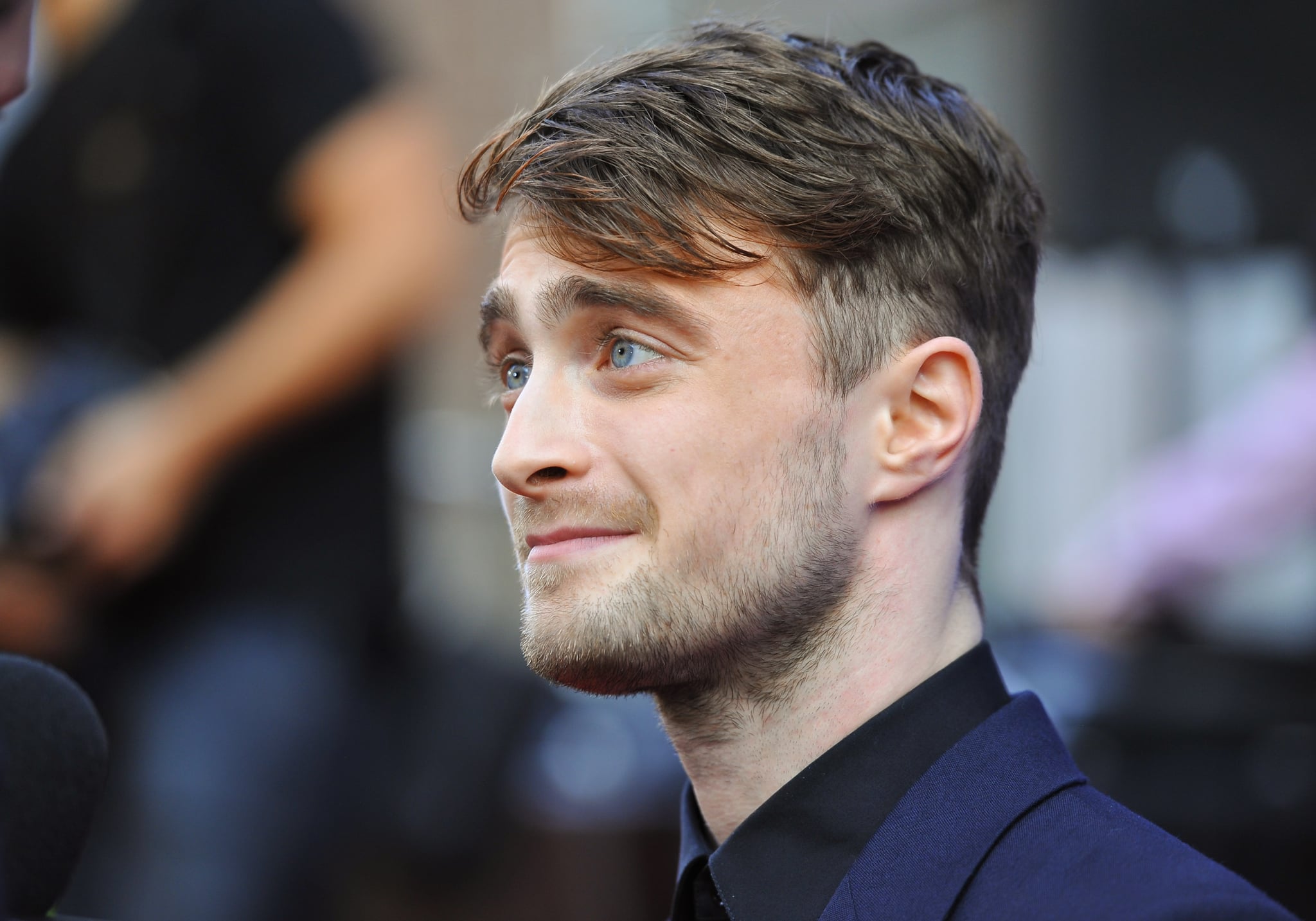 There was no magic involved in Daniel Radcliffe's first time, but it still went well, according to his interview in the August 2014 issue of Elle magazine. The 25-year-old (as of this week) Harry Potter actor — who is starring in the upcoming romantic comedy What If — talked with the magazine about drunk sex, marriage, and losing his virginity, proving yet again that he is not shy about his personal life (or baring all). Here are some of his most revealing quotes from the interview:
On losing his virginity:
"I'm one of the few people who seem to have had a really good first time. . . . It was with somebody I'd gotten to know very well. I'm happy to say I've had a lot better sex since then, but it wasn't as horrendously embarrassing as a lot of other people's were — like my friend who got drunk and did it with a stranger under a bridge."
On drunk sex vs. sober sex:
"For some people sex might be better drunk, but for me — and the person I'm doing it with — it's much better sober."
On the biggest sign he wouldn't be compatible with a woman:
"If there were a whole shelf of vegan cookery books, then I would be in trouble."
On his love of American reality dating shows:
"My girlfriend got me into [The Millionaire Matchmaker]. It's unbelievably compulsive television. I know the men on there get told nothing but wonderful things about themselves all the time. But I watch them, and I'm like, 'How are you speaking to a woman like this?!'"
On whether he believes in marriage:
"I sort of go back and forth on it. It seems like the most romantic thing you can do is stand up in front of all your friends and say that you love this person. . . . there's something fantastic about that. At the same time, the amount of stress that goes with a wedding . . . I don't know. I do think of it as being in my future at some point."
On whether or not men and women can be friends:
"This is two questions that often get confused as one. Can women and men be friends? Absolutely. I have tons of women friends whom I have not had sex with nor do I have the impulse to. Can men and women who are romantically or sexually attracted to each other be friends without that ever becoming an issue? That's a lot more difficult. Ultimately, in that situation, a conversation has to happen. For me it would, because otherwise I would go insane. That's the big difference, I think, between me and my character in the film. He's able to live in this very painful land of uncertainty a lot longer than I would have been able to."