Dating Someone With a Criminal Record
"I Googled Him and Found Out He Has a Criminal Record"
This question is from a Group Therapy post in our TrèsSugar Community. Add your advice in the comments!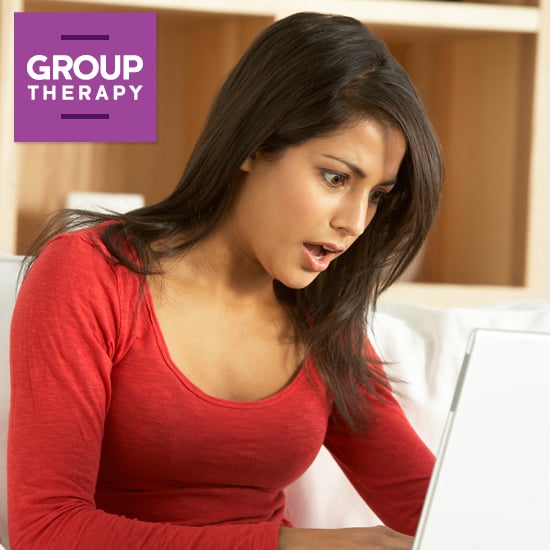 I've been seeing this guy for a few weeks. We've gone on a few dates, and he has come over to my house a few times to hang out with me and my friends. He seems like a great guy, and a total gentleman. He is nice, funny, caring, and I like spending time with him. I know it's common for people in their mid-20's and older to Google dates to find out more about them, but honestly this never occurred to me before. I've searched myself before just to see what would come up and nothing connected to me did, and same with all my friends, and I figured that since we were in college we hadn't really established ourselves enough for anything to come up in a search. But yesterday, I randomly decided to Google his name and was shocked at what I found... All these links to websites that post mug shots. At first I wasn't totally surprised because he told me he had gotten in trouble a few years ago for consuming alcohol as a minor so I thought that's what it had to do with. I clicked on the link, and it showed a picture of his mugshot, which at first I didn't even think looked like him. But the name was exactly the same(including middle), and the birth date was exactly the same so I figured it was him. I scrolled down and felt sick when I saw that he was arrested on sexual assault charges! I was seriously shaking from shock that I had gotten close to him, even letting him into my house, and I didn't know this about him. I was a little confused too because I never in a million years would have guessed that he would be involved in anything like this. He is so nice, and a total gentleman, which is something I really liked about him. Although we have been hanging out for a while, we have only kissed, and he didn't even kiss me until the third time we had hung out. With guys I take it really really slow sexually and he never put any pressure on me to move faster.
Keep reading for the rest of this dilemma.
After finding all this out, my first instinct was to never talk to him again. But then I began to wonder if I should at least ask him about it before writing him off. I know in high school he dated a girl that was a sophomore when he was a senior, and I know there have been situations where the girl's parents didn't like her dating someone older and in order to end the relationship tried to get the guy in trouble for engaging in sexual acts with a minor when he is an adult, which would fall under the category of sexual assault because minors are considered unable to consent. Another thing, I'm pretty sure he was only charged with sexual assault, not convicted, because the date of his arrest was less than 6 months ago and he's not in jail or anything, he is still attending college (which is in a different state than his hometown, where he was arrested). And I couldn't find any more information on like a trial, or even anything in the newspaper of his hometown relating to this.
I'm not being an idiot, I know this is a HUGE red flag... but I also know that bad things can happen to good people, and he seems like a good person. I'm 100% sure I would never be able to get over this enough to keep seeing him, no matter what explanation he gave me because I would always wonder if it was a lie, and I don't want to put my safety in jeopardy, and this whole thing just gives me an icky feeling. I just had to vent about this because I am not sure I want to tell my friends yet, and this sort of thing has never happened to me so I need some advice! What would you guys think if you were me?
Have a dilemma of your own? Post it anonymously to Group Therapy for advice, and check out what else is happening in the TrèsSugar Community.