Deceptive Innocence by Kyra Davis Book Excerpts
Read These EXXXcerpts From Deceptive Innocence . . . If You Dare
Who hasn't fantasized about a limo hookup? Heat things up this hump day with another sexy excerpt, this time from Kyra Davis's steamy novel Deceptive Innocence. We're sharing two saucy excerpts from the book — a tame one and a dirty one — depending on how racy you want to go! Keep in mind: if you wouldn't want your co-workers spying you reading Fifty Shades of Grey, both excerpts should be considered NSFW. Here's a little bit about the book:
"Kyra Davis, the New York Times bestselling author of Just One Night, returns with book one in the thrillingly sensual Pure Sin series featuring a beautiful young woman out for revenge — until she falls in love with the one man whose secrets are as dangerous as her own."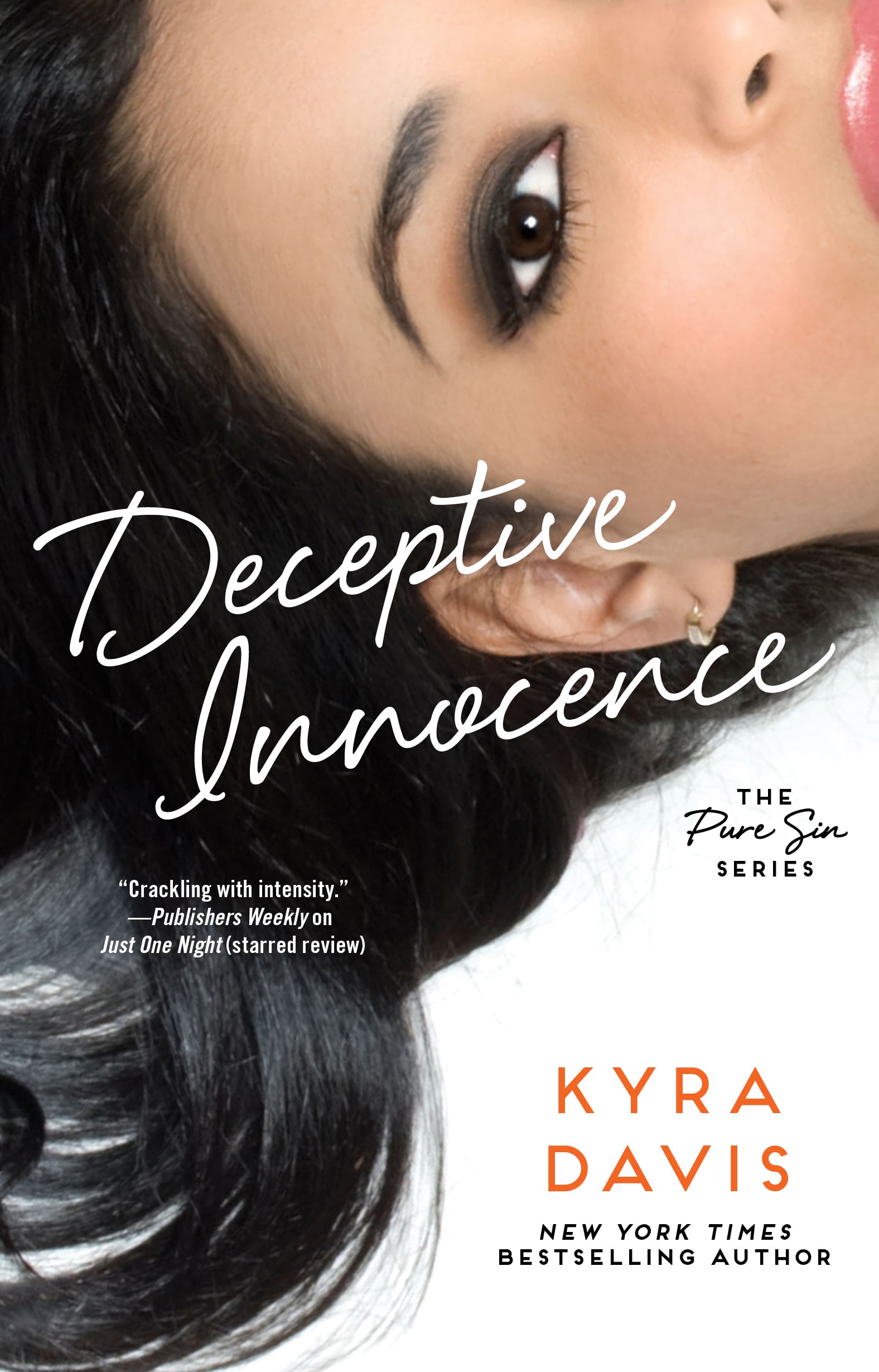 Read the excerpts below, and for more information on the hot series, visit XOXO After Dark.
PG-13 Excerpt:
"I don't understand you." I turn toward him, I see the intensity in his expression, I feel his proximity, and again I'm watching him watching me.
No, that's wrong. I'm seeing him seeing me. That's different. He may not understand my details, but he sees me with clearer eyes than any other man ever has.
It's terrifying. It's thrilling. I have to stop these questions before I do something
stupid . . . like answer them.
I let my hand slide over his, lace my fingers through his, feel the warmth of his skin against my palm, a little rougher than mine, a little more weathered, at least on the outside.
I meet the limo driver's eyes in the rearview mirror and raise my eyebrows, questioningly, teasingly, and then I lean forward and gently press my finger against the button that raises the partition, shielding us from his gaze.
I wait for it to close, and then, without a word, I raise myself up and swing a leg over Lander's lap, straddling him. My skirt rides up on my legs as my arms wrap around his neck. "Is this why you stopped for me, Lander? Did you want to give me a ride?"
"A ride is probably all I should want to give you," he mutters, as if talking more to himself than to me. "But for some reason I think I might want to give you more."
I lean down to kiss him as his hands slip to my waist. His mouth is so warm, and the kiss so tender.
From the corner of my eye I can see some tourists gesturing toward the car, looking but not seeing.
The kiss grows more intense. His tongue opens my mouth, pressing inside as he dispenses with my belt, his hands then moving lower, to my hips, to my ass, to the bare skin of my legs.
We've only been together once and yet his touch is already familiar. Gentle but strong. His fingers make their way to the hem of my dress and with one swift motion he pulls it off me. I don't protest. I don't pull away when his hands move over my bra. The limo slows, whether it's for traffic or for us, I don't know.
Placing my hand between his legs, I feel his erection reaching out to me.
I lean in so my mouth is right by his ear. "Careful, Lander," I breathe. "If you give me more, I might take it."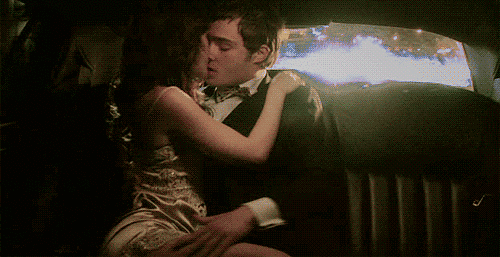 Source: The CW
X-Rated Excerpt:
His words border on insanity. He doesn't know me . . .
. . . does he?
Does he know who I am? Am I being made a fool of?
But then, I'm not the only one whose desire is exposed here. I can see that even now. I reach my hand out, touch his pants where the fabric is now pulled taut. Slowly I raise my arms above my head, naked but no longer trembling, no longer hesitant.
His hand caresses me, from my breast, down my leg again, and then he bends down, kisses my stomach and navel, then my hip. I feel his tongue flick against my inner thigh and then he blows gently on that one spot, making my skin feel cool and alive. He continues to nip and tease until finally I feel his tongue against my very core, circling my clit. I begin to writhe against the sofa, the leather gently pulling at my skin as he increases the pressure, his tongue just a little more demanding, pressing flat against my clit now, making me moan. And it's then that I feel his finger press inside me. I suck in a sharp breath as his index finger makes a circle inside my walls and his tongue circles in reverse around my clit . . .
And when the second finger enters me, the world explodes. My nails scratch at the leather as I search for something to hold on to, something external to stabilize me as I lose all sense of control.
But there is no stability, not right now, not anymore. All I have is this fiery, unpredictable passion for Lander. When he raises himself up, pulls off his jeans, it's all I can do to keep from tearing into him, throwing him on the floor and mounting him.
He steps away, but I grab his hand, easily reading his unspoken intentions. "I'm on the pill; you don't need a condom."
He looks at me questioningly. But I smile, squeeze his hand. "It's okay," I say again. "I want to feel you, the real you."