Delaware Grandfather's Hilarious Obituary
Delaware Grandfather's Wise, Hilarious Obituary Goes Viral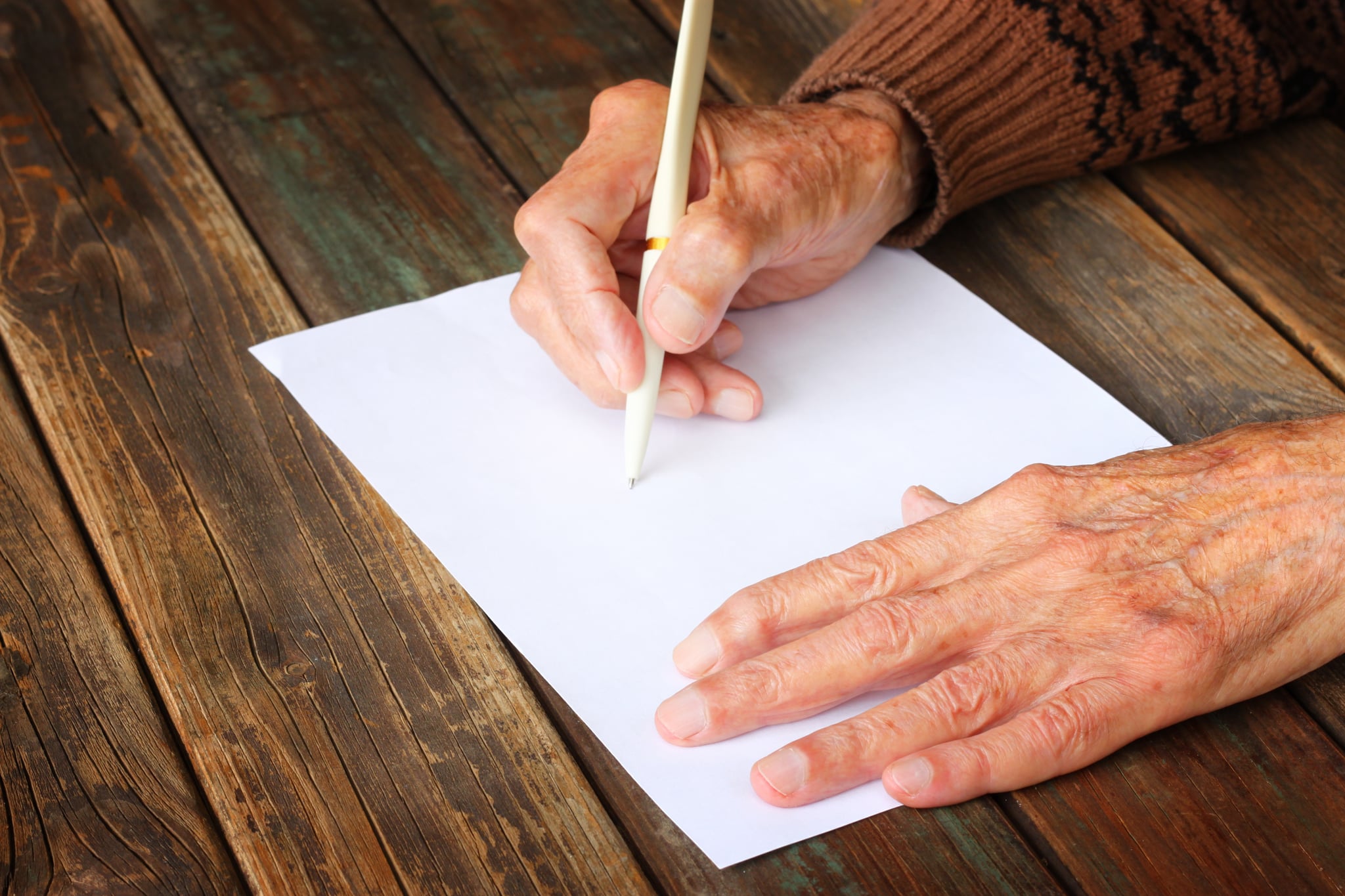 We're happy to present this article from our partners at Yahoo Shine.
Walter George Bruhl, Jr., who died on Sunday at the age of 80, sounds like the kind of guy I would have liked to have known. He adored his wife, Helene (married for 57 years!), and his kids and grandkids, not to mention a tumbler of Jack Daniel's.
Related: What We Can Learn From Funerals
Apparently, I'm not his only posthumous fan. On Monday, when his grandson Sam posted Bruhl's self-penned obituary — which the family discovered only after he'd passed away — it shot to the top of Reddit. Complete strangers offered condolences, touching memories of their own granddads, and promises to pay it forward to those in need (as Bruhl had requested in lieu of flowers). "Great obituaries are ones when after you read it, even if you didn't know the person, you felt a pang of loss and some disappointment of never having had the chance to meet that person," wrote one redditor to Sam Bruhl. "This was one of those obituaries."
Bruhl's final act was not a surprise to his family. "Typical of my PopPop," Samuel wrote on Facebook on Monday. "He cut out the middleman and wrote his own damn obituary. He's the only man I've ever known to be able to add his own humor like this. So glad I got to read one more thing from my favorite writer."
It's worth taking a few minutes to read the full text, which is brimming with lessons on how to make life — and even the afterlife — an adventure full of love and laughter. You can read it by clicking on the photo. Here are some choice excerpts.
He begins:
Walter George Bruhl Jr of Newark and Dewey Beach DE is a dead person, he is no more, he is bereft of life, he is deceased, he has wrung down the curtain and gone to join the choir invisible, he has expired and gone to meet his maker.
He drifted off this mortal coil on _____________ at __________ at his home in ________. His spirit was released from his worn out shell of a body and is now exploring the universe.
He was surrounded by his loving wife of ______ years, Helene Sellers Bruhl, who will now be able to purchase the mink coat which he had always refused her because he believed only minks should wear mink ...
He catalogs his health history:
Walt was preceded in death by his tonsils and adenoids in 1935, a spinal disc in 1974, a large piece of his thyroid gland in 1988, and his prostate on March 27th 2000.
And dubious education:
He drifted through the Philadelphia Public School System from 1937 through 1951, graduating, to his mother's great relief, from John Bartram High School in June of 1951.Walter was a Marine Corps Veteran of the Korean War having served from October of 1951 to September of 1954 with overseas duty in Japan from June of 1953 till August of 1954. ... He chose this path because of Hollywood propaganda, to which he succumbed as a child during WWII ...
Sparing no detail, he outlines the handling of his bodily remains:
There will be no viewing since his wife refuses to honor his request to have him standing in the corner of the room with a glass of Jack Daniels in his hand so that he would appear natural to visitors.
Cremation will take place at the families convenience and his ashes will be kept in an urn until they get tired of having it around. What's a Grecian Urn? Oh, about 200 drachmas a week.
As well as his memorial:
Everyone who remembers him is asked to celebrate Walt's life in their own way, raising a glass of their favorite drink in his memory would be quite appropriate. Instead of flowers, Walt would hope that you will do an unexpected and unsolicited act of kindness for some poor unfortunate soul in his name.
— Sarah B. Weir
Also on Yahoo Shine:
Photographer Uses Technical Wizardry to Help Rescued Animals Find Homes
What the New HIV Breakthroughs Mean For the Future of the Disease
Smart Move: Betabrand Clothing Uses PhDs as Models