Disney Princess Lingerie
Would You Wear Disney Princess Lingerie?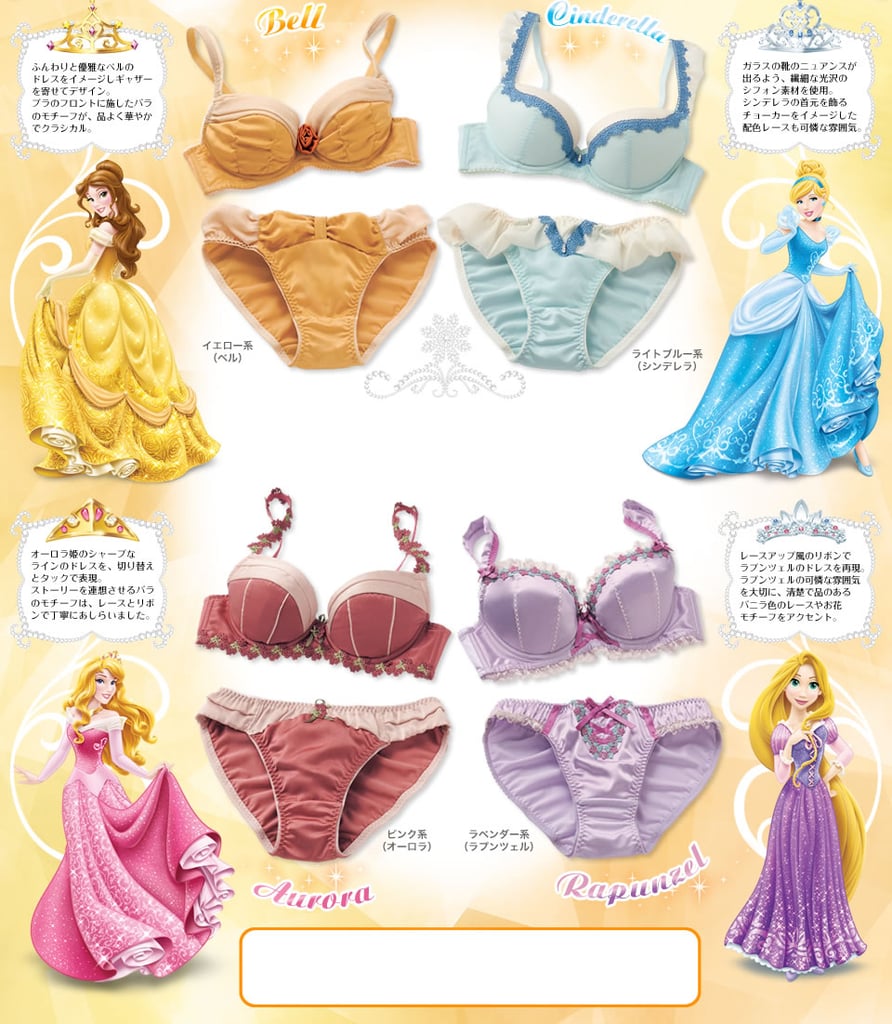 Hey, most of us have a soft spot for Disney princesses — but would you channel the animated characters from our childhoods in the bedroom? Thanks to a Japanese online retailer, now you can! The company Bellemaison is selling Disney princess lingerie as a part of its Disney Fantasy Shop. The bra and underwear sets are inspired by Belle (misspelled "Bell"), Cinderella, Aurora, and Rapunzel and are pretty cute if you're looking for some girlie underpinnings . . . or Disney role-play. Would you slip into these princess panties, or would they make you too uncomfortable?