Essay About Why Woman Didn't Call It Rape
This Survivor Didn't Use the Word "Rape" For So Long — and She Needs You to Know Why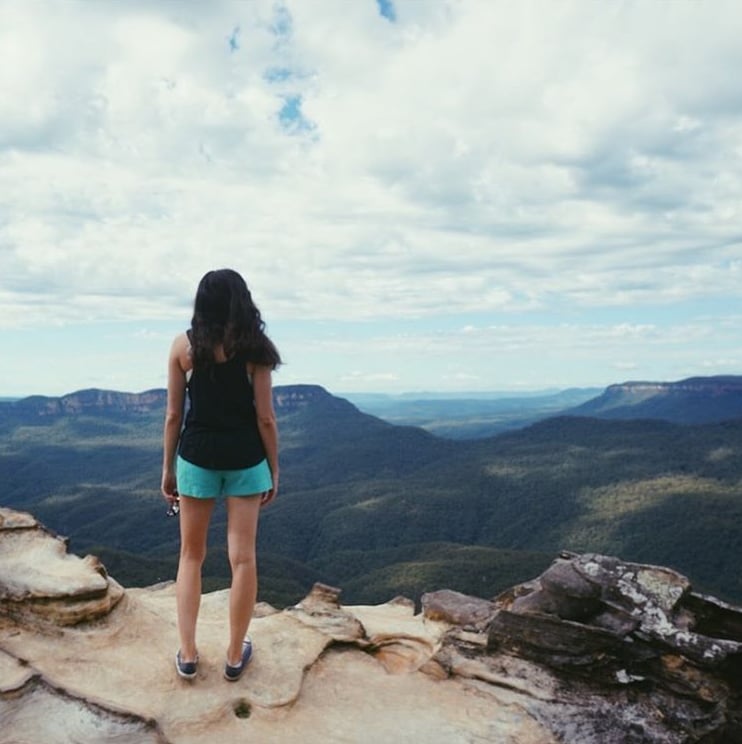 When Alli Owen was 22 years old, life was simple. She was living in a foreign country alone and was broadening her worldview while still believing that all people were inherently good.
Like so many women, Alli was unfortunately proven wrong, but years after her assault, she has decided to open up about her experience in order to hopefully change two things: to teach men that women are not conquests and to teach women that sexual coercion isn't part of the dating game.
"While some may think that rape is only between two people who've never met and involve violence, rape is actually a much more complex issue. The majority of the time it happens between people who are acquaintances . . . we just don't hear about this as often," she told POPSUGAR. "Why? Because there is so much confusion and shame. How can we call this guy we know — and even may have liked — a rapist? It's almost more embarrassing to admit you've been raped than to admit you were just drunk and got taken advantage of. This is unfortunately the rape culture we live in."
After years of suffering alone, Alli is bravely changing the dialogue by not only revealing her experience but also explaining why she never called it rape — until now.
During her time abroad, Alli was ecstatic to make a "friend," and although she easily assumed that a guy she met would never purposefully hurt her, she is since painfully aware of the red flags that she overlooked. They had hung out together once before, but during their second "date," he manipulated her into letting him stay the night by claiming that his accommodations "didn't work out." She agreed to let him come in.
"Multiple times throughout the night I had told him I was a virgin and not ready to have sex, but obviously he didn't really care," she wrote on her blog. "Before I knew it, he was on top of me and I just submitted."
When she agreed to let him spend the night, Alli thought that they might make out but never expected — or consented — to lose her virginity that night. "What was I to do? Who could I call? I didn't even know the emergency phone number of this country I was living in, nonetheless couldn't even speak the language to talk to the operator," she wrote. "I just wanted him gone and then I would figure it out."
Alli wants people to understand from her experience that not all rapes are the same, but that their survivors deserve equal respect. "As he left, I sat still with my thoughts. What had just happened? And why do I still feel attached to this person?" she wrote. "He had taken this precious gift and he didn't care."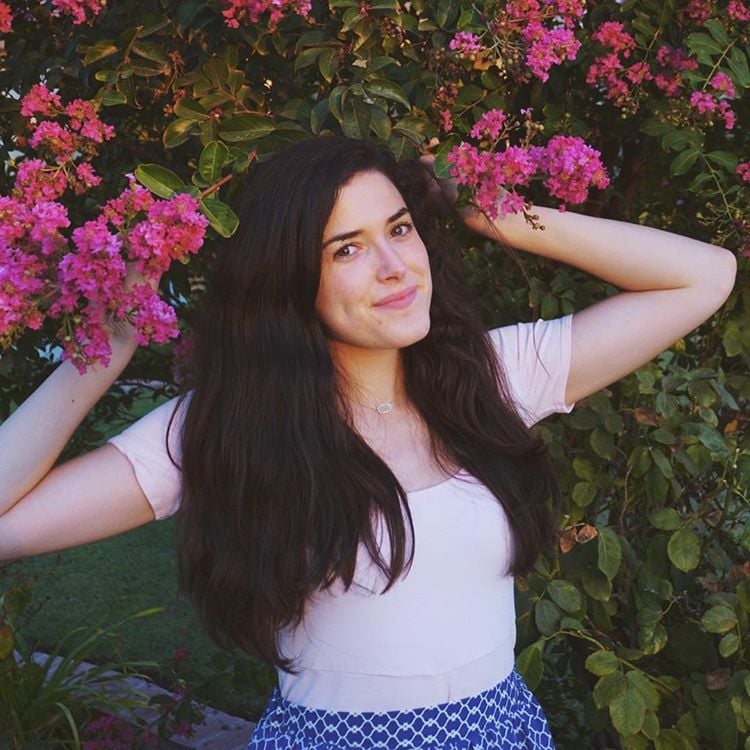 A few weeks later, Alli went to the doctor with a friend who was willing to translate for her as her legs were up in stirrups. "Yep, he had given me an STI," she wrote. "I told him I had to pay out of pocket for the doctor's visit, and he didn't even respond [on Facebook]."
After trying to process her emotions alone during the following month, Alli returned to the United States and was acutely aware that it had been two months since her last period. "I took a pregnancy test and thankfully it was negative, but I angrily messaged my perpetrator and asked him what would he have done if I was pregnant?" she wrote. "Why did he invite himself, unprotected, into my body when I specifically asked him not to?"
Alli described the time that followed as simply weird. She only confided in a few friends and never used the word "rape." Instead, she said that it just wasn't a great experience. "I still felt heartbroken about it all but didn't know how to categorize it," she wrote.
It wasn't until Alli met her future husband that she realized she needed to "face the demons" of her past and learn to accept her story through therapy. "I used to look back at that night as one full of shame. I blamed myself for not picking up on the cues, and I felt immense shame for losing something that I had been taught was so valuable," she wrote. "I had kissed him, I was drinking, I had let him stay over — these are all things that made me blame myself for the events."
"As I talk to more women, I realize this story is so many of ours."
Alli spent years convincing herself that she had taken responsibility for the situation as she repeatedly told herself that she was to blame, she let it happen, and she was unworthy of true love because of it. "As I talk to more women, I realize this story is so many of ours. The names and places and events may vary, but the story we tell ourselves remains the same," she wrote. "We take on this shame, this responsibility, and we blame ourselves for events that aren't ours to have."
Now, Alli refuses to let this experience define her and hopes that being candid about what she went through will help empower other women who have endured similar situations. "This horrible thing happened to us, yes. But that doesn't say anything about who we are," she wrote. "We are still allowed to live free from shame, blame, and regret. We have the ability to forgive our trespassers, not because they deserve it, but because we deserve to live in freedom. And most of all, we are allowed to forgive ourselves for what we didn't know, for who we used to be, and for the stories we've told ourselves. We are also, boldly, allowed to call it rape."
Alli suffered during the aftermath of her rape and hopes that the courage in sharing her story will inspire others to boldly speak out about what happened so that they too can start to heal. "It took me years to call the traumatic experience that happened to me rape, but in that time of not recognizing, I struggled deeply with my sense of self-worth," she said. "I sought external validation I was worthy of love and ran myself ragged trying to stuff these bleeding holes in my heart with achievements. In recognizing our story and owning what happened to us, we have the power to heal. We have the power to use traumatic experiences as a platforms we stand on, not prisons we hide inside."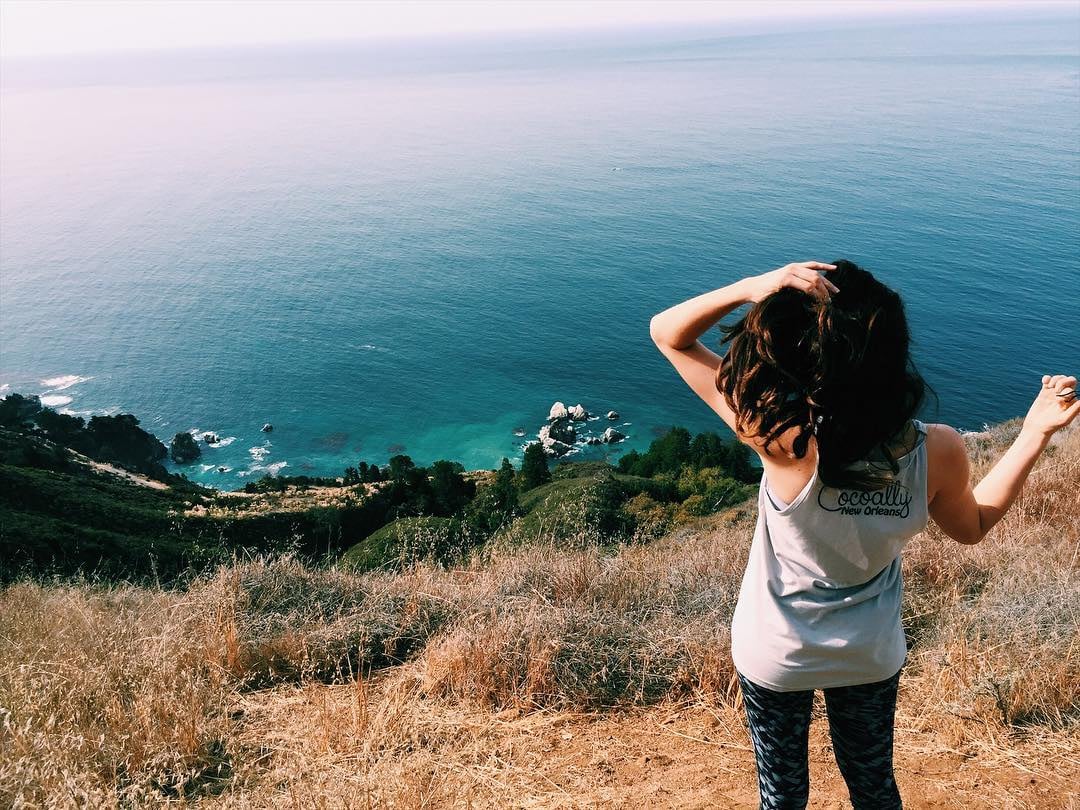 If you or a loved one are in need of any help, the Rape, Abuse, and Incest National Network has several resources here.