Film Wedding Photography Pros and Cons
Why You Should Really Consider Having Your Wedding Photographed on Real Film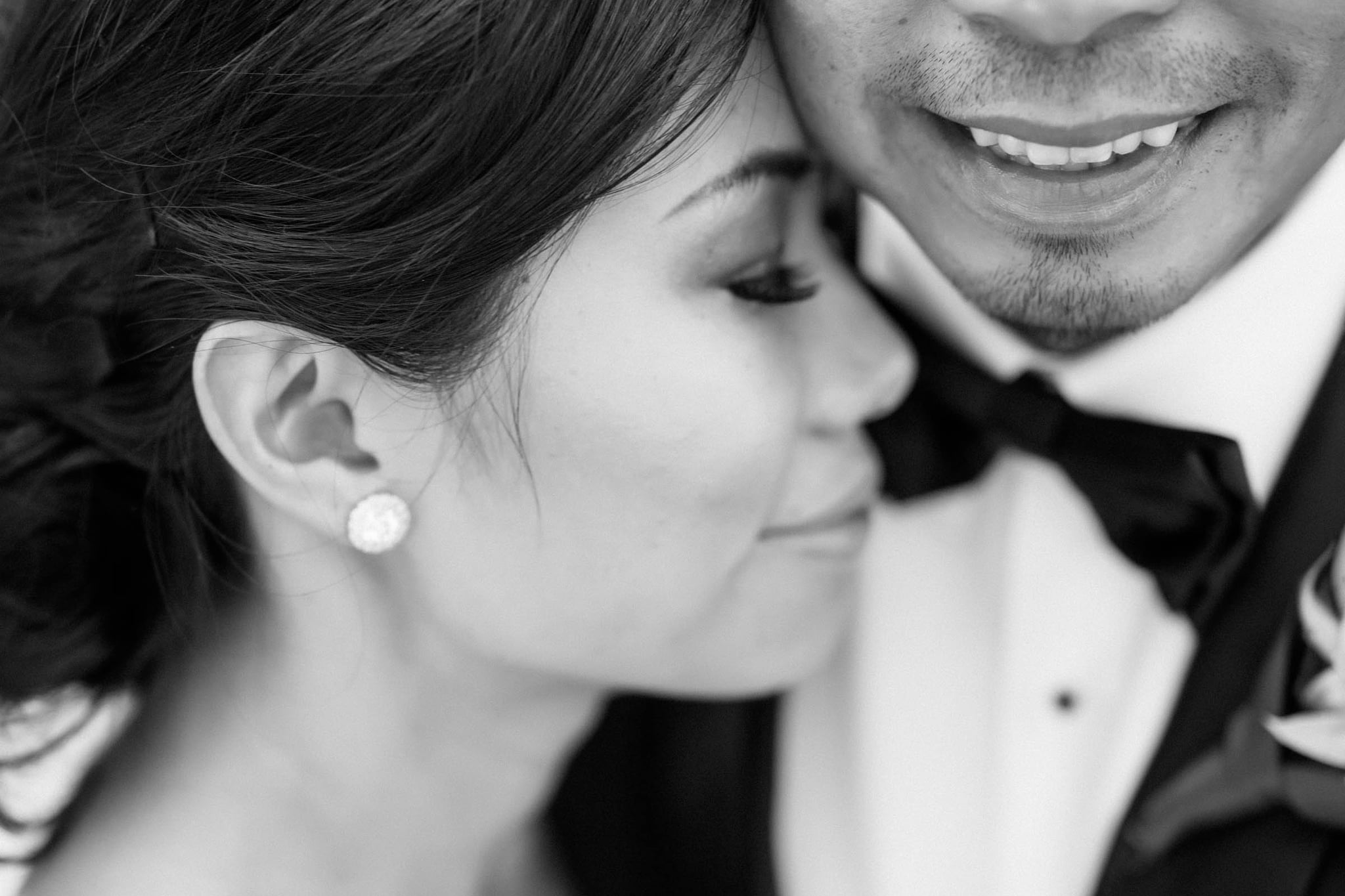 There are endless decisions to make when it comes to wedding planning, but there's one you may not have even considered: whether to have your wedding photographed on actual film or with a digital camera. Many wedding photographers default to digital, but photographing on film is becoming more common, especially for couples who want that classic feel for their wedding photos. Whether you're interested in the "old-school" method or didn't even know it was an option, there are a few things you might want to know about film. We spoke with Oakland, CA, based photojournalistic film photographer Steven Branstetter via email about why he thinks couples shouldn't rule out film to capture one of the most important days in their lives.
What's So Special About Film?
Steven says he usually gets one of two reactions when he reveals that he shoots on film: "Wow, that's so cool! I love how film looks! or Why? Digital is so much easier!" But according to Steven there's more than just practicality to keep in mind when choosing film over digital. "Film just looks better. The colors are much more authentic and real, and the image has a more grounded look to it. Also, the cool factor of the grain that you get from film is hard to replicate with a computer (believe me, I've tried!)."
And for him, photographing on film is a helpful tool for really finding the best moments within a couple's day. "Instead of rapid firing to get 15 similar digital images, with film I wait for the perfect moment and 'click,' I've got it. By being forced to slow down, I believe the images that are created are truer to the moment."
Will I Get Fewer Images?
While you can expect fewer images if you have your wedding shot on film, Steven makes a good point about not necessarily needing so many options. "In this day and age, we have a million mediocre images on our phones and desktops, and there's something precious about having curated, best of the best, art-piece photos from your wedding day." A smaller gallery would definitely be helpful for couples who don't have the time or desire to sift through thousands of images to find their favorites or create their album.
Isn't Film Bad For Low Light?
If you're worried about a film photographer being able to capture your indoor reception or your ceremony in a dimly light church, don't! Most experienced photographers will also have digital as an option specifically for those situations. Even Steven says "digital has its place" and uses it when needed in those low-light situations.
Will It Cost More?
Generally speaking, a film photographer will have slightly higher rates than a digital photographer due to the additional expenses, like the cost of film and processing, that a digital photographer doesn't have to factor into their pricing. But for a couple who wants that timeless, rich look, along with the peace of mind that comes with negative backups, it may be worth it. Regardless of the additional cost, Steven really feels that "there's something priceless about a photograph that captures the moment, as it is. No filters, just the real thing."
What If Something Goes Wrong?
Even if you're on board with the look and feel of film, you might be worried about the possibility that something could go wrong. And it's true, something absolutely could. But Steven says there's a similar risk for losing images with digital. Digital cards can malfunction and hard drives can crash, but at least "with film, you have the negatives in your hands and the high resolution digital scans for double backup." Steven also thinks it's a good idea to have a second photographer, whether you choose digital or film, so you really do have backup in case the worst happens.