Harry Potter Engagement Ring
This Magical Harry Potter Engagement Ring Has Gone Completely Viral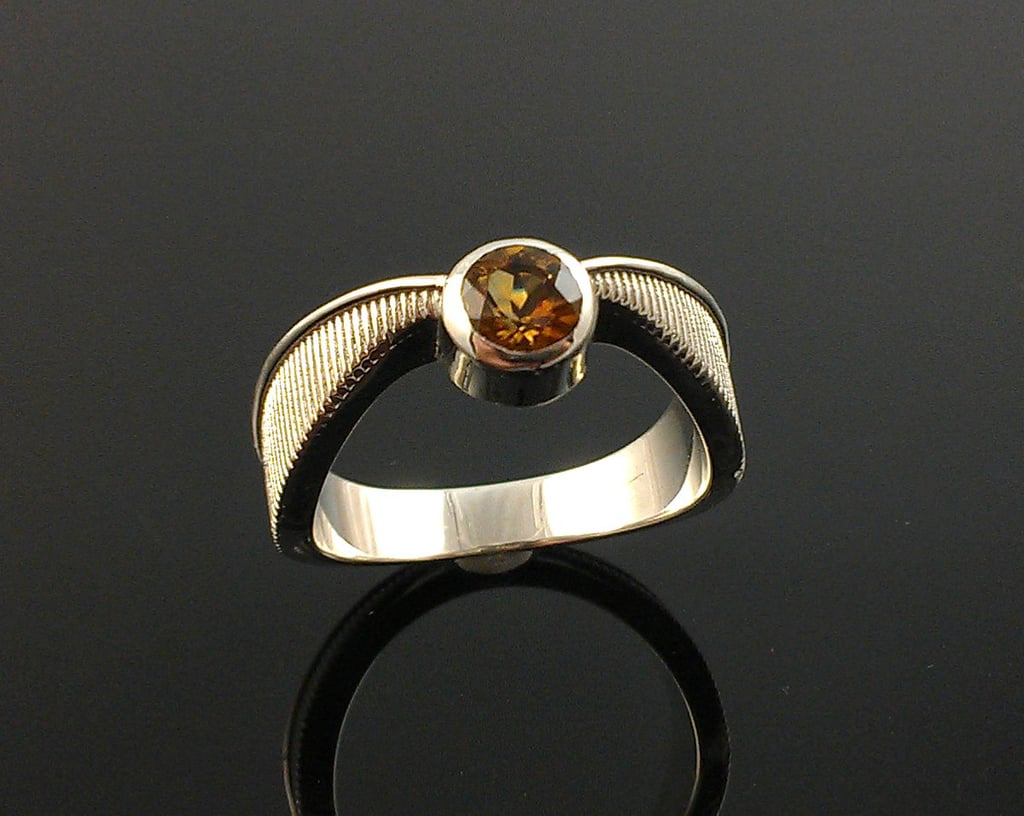 If you want a guaranteed yes from your geeky significant other, then get in line for the most magical engagement ring available to the Muggle world. Etsy seller Alchemy House designed a Harry Potter-inspired piece of jewelry that has gone viral, thanks to the creative and beautiful design — paired with a rabid Potter fan base. The handcrafted ring with a topaz stone and sterling silver band retailed originally at $145, with pricier options in 14k and 18k white gold. The seller also posted this adorable disclaimer on the Etsy page, declaring that the ring isn't official Harry Potter merchandise:
At this ring, have a look
It was inspired by a book

If you're a wizard or witch
You could use it to get hitched

In gold or silver it may be bought
but official merchandise, it is not
Allow 4-5 weeks for me to make it for you,
and J.K. Rowling, if you're reading this — please don't sue
The overwhelming demand for the Golden Snitch ring has caused the shop to temporarily shut down while orders are processed and prepared, and changes in prices are being made due to the response from eager fans. If only there was a spell that could help the seller churn these rings out faster, because we seriously can't wait to get our hands on one.