Harry Potter Golden Snitch Backpack
Harry Potter Fans! This Golden Snitch Backpack Is Better Than 100 Butterbeers Combined
As POPSUGAR editors, we independently select and write about stuff we love and think you'll like too. POPSUGAR has affiliate and advertising partnerships so we get revenue from sharing this content and from your purchase.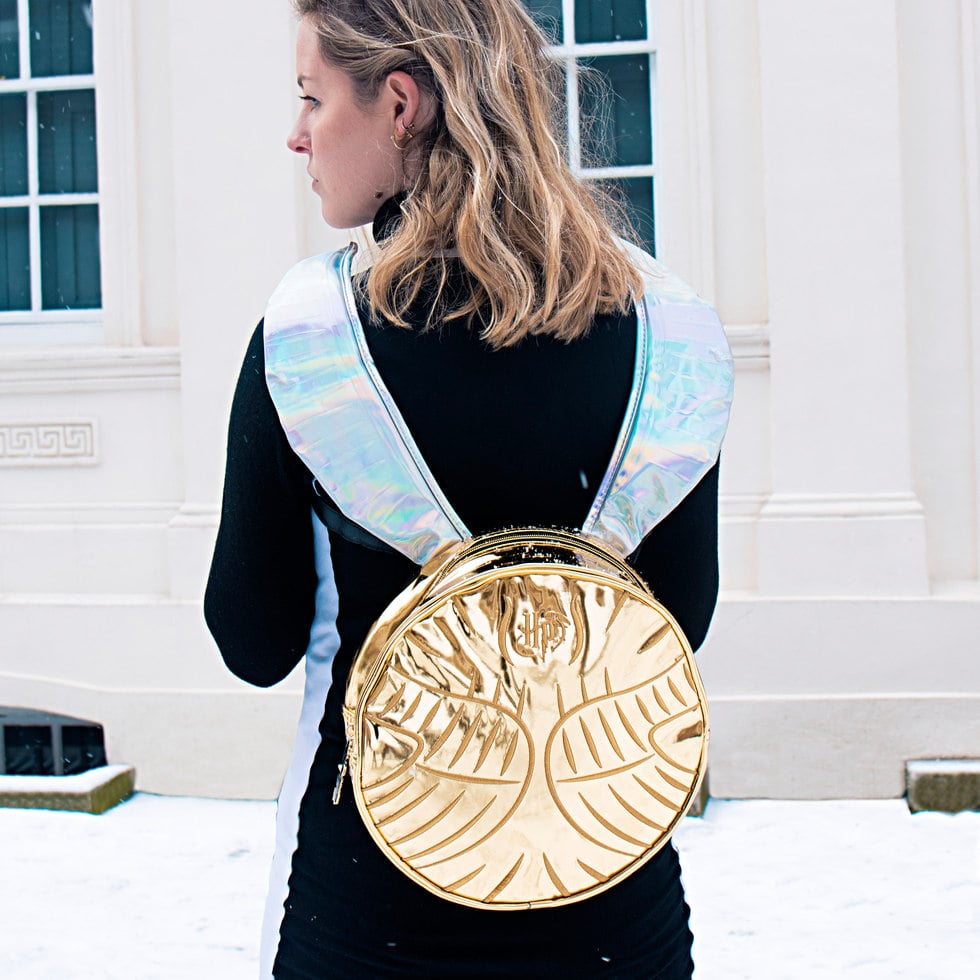 Wave your wands in the air like you just don't care! OK, I took that too far, but there's a new Harry Potter discovery I'm excited to show the world. This new Golden Snitch Backpack ($47) is better than all the cauldron cakes in the world. It includes iridescent PVC wings and beautiful embroidery. It's so pretty, it truly does look like it contains magic.
Can you imagine how many compliments you'll get on this backpack? Besides being cool-looking, it's also very functional. There's plenty of space inside, and the straps are adjustable. Don't wait around, because plenty of Muggles will be snatching up this enchanting creation! It's time to get that credit card ready.