How Many Bridesmaids Should You Have?
What Is the Ideal Number of Bridesmaids? A Wedding Planner Weighs In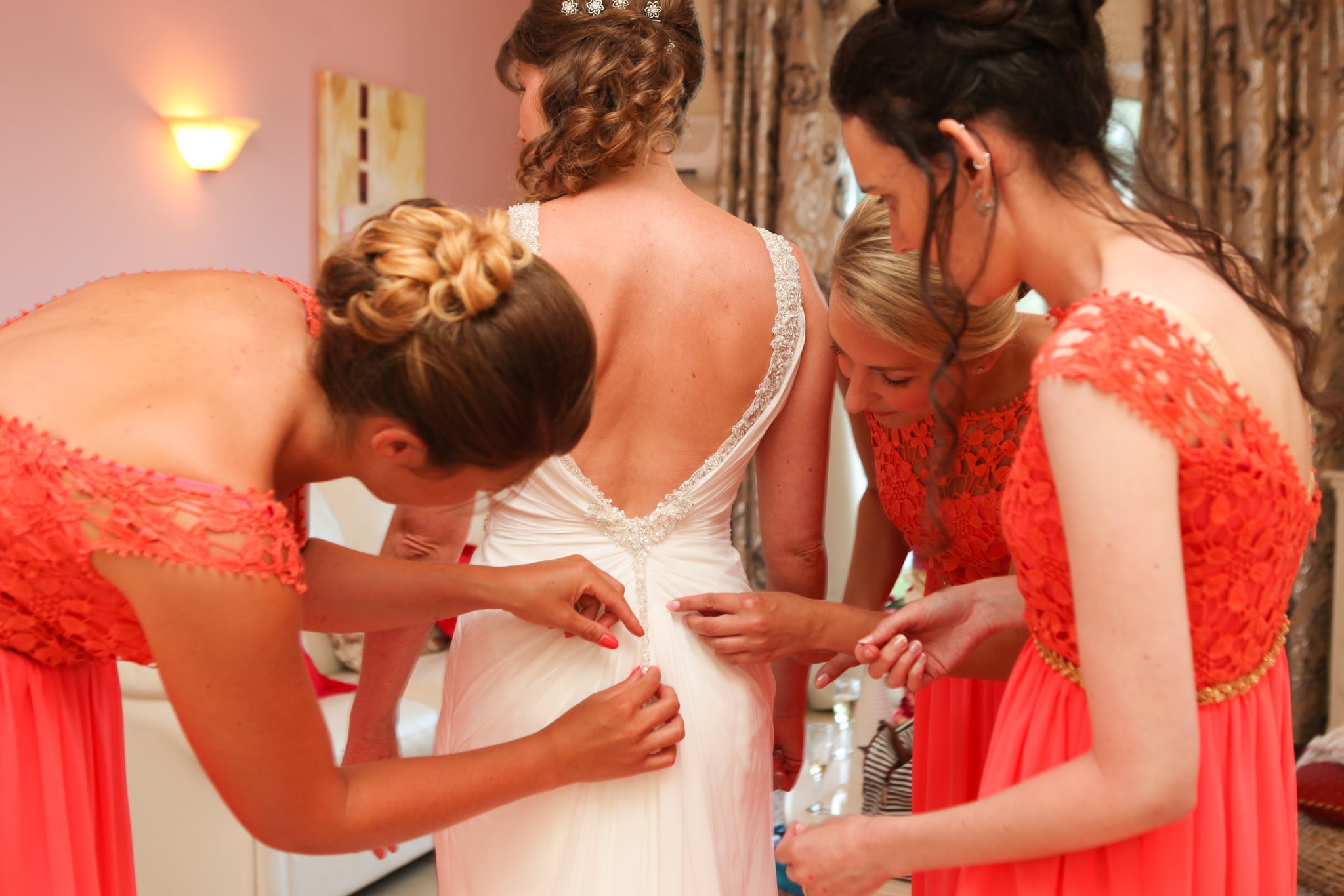 After saying yes to the person of your dreams, it's time to begin the planning process. And, arguably, one of the most stressful pieces of the wedding puzzle is picking the people who will stand by your side as you say, "I do." However, said David Tutera, celebrity wedding and event planner and star at WE TV's CELEBrations, there is a way you can begin shaping your bridal party without the stress.
"Family members come first, best friend(s) next," he explained. "There should be no pressure from anyone, and if there is, you simply avoid and do not engage, allowing you as the bride to remain neutral and not stressed."
But, he added, when it comes to the actual number, there really is no limit, although he believes that three to five bridesmaids work perfectly. Just remember that the more people you have, the more personalities you have and the more people you need to round up. This, he explained, may not always be pleasant.
"My advice is, the larger size wedding party, the more difficult it will be to manage them. Make life easy for you. You will have much to worry about and wrangling your bridesmaids should be fun and not a chore. The more you have, the more rings in your circus you will have to oversee," he said.