How to Perform a Striptease
Easy Ways to Make Your Striptease Supersexy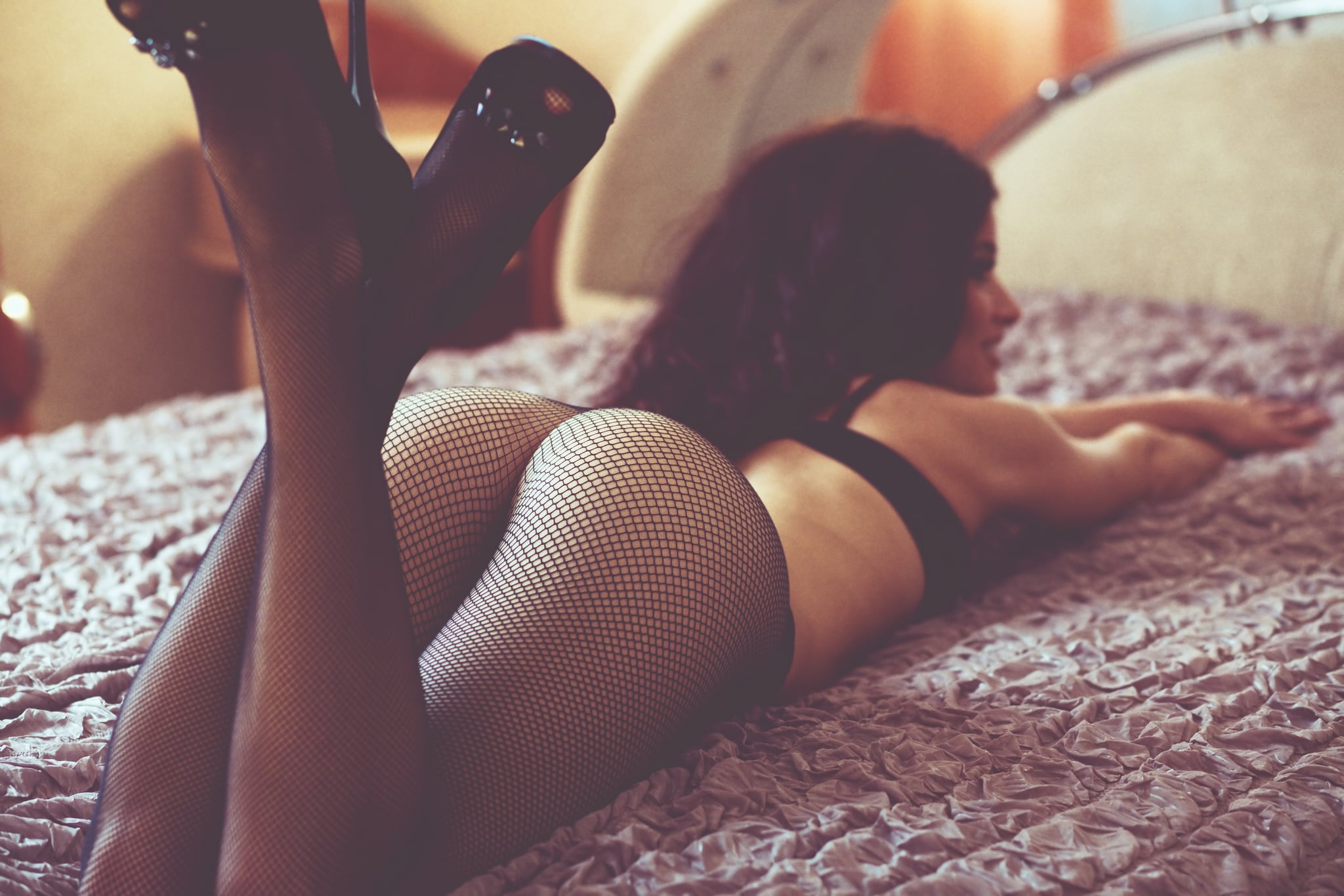 Handcuffs, spanking, costumes, and stripteases — we've all got our fantasies. The good thing is, you can very easily make some of those sexy dreams come true. The key to keeping things exciting is confidence, and one of the hottest things you can do for your partner is take control and give them a good ride — literally. We know, we know . . . sometimes all you want to do is rip off each other's clothes and get down to business. But there's something to be said for delayed gratification. Our favorite form of this is with an expertly executed striptease. Here are some easy ways to get your partner bothered, and they are all very, very hot.
What to wear
Dress up in the color you know they like. Let's be honest — you can't really go wrong with black or red, especially if there's leather or lace underneath. If you wear a skirt or dress, it's easier to get to the grand finale, but it can also be fun to add on a few layers of clothing so that you can draw out the process of taking them off.
Make sure you're comfortable with what you're wearing. If you don't feel sexy, then what's the point? Choose something you know your partner will like, but something that you are confident in as well. Stilettos and knee-high boots are pretty much always a guaranteed turn-on, but there's something to be said for a natural bare-feet-and-T-shirt kind of look, too.
If you really are into the performance, then look the part, whatever that may be in both of your fantasies. When dancing, show off your neck, cleavage, or other small parts of your skin — but don't bare it all. The tease of something more will drive them mad. In a good way . . .
Set the mood
Put on music that's got a slow and steady tempo so you can take your time getting undressed and dancing. Make sure it's not too slow though (you can save that for when you're doing the actual deed). It's a good idea to have some type of continuous sexy playlist on your Spotify mix or iTunes so the song doesn't end in the middle of your dance.
Dim the lights to set a romantic mood. Light candles to add to the ambiance.
If they're down to be dominated, handcuff or tie your partner with their hands behind his or her back or to the bed, and make sure that they are wearing nothing or next to nothing.
Continually brush parts of your skin against them when you get started — especially if they are tied up — but don't let them take control or touch you back. Make them wait for it!
Showtime
Start by gently taking off any gloves that you are wearing. Stroke your hands one by one and move them into your hair, your chest, and down your torso.
Turn around and lift your skirt or dress. This is a very tantalizing angle. Smack your bottom and smile at them . . . they'll never see it coming. Slowly and smoothly start by grabbing the hem of your top and take it off. Have something sexy underneath, of course. Caress whatever body part you reveal as you reveal it so that they can imagine doing the same to you. Keep eye contact.
Do some bumping and grinding against their groin to the time of the music in just your bottoms. Draw it out as long as you can. Focus on lengthening your legs or bringing attention to the body part you love the most about yourself. Again, the more confident and sexy you feel inside, the more it will show during your dance.
Work with what you've got in the house. Slide up and down the wall, use a chair, brandish a riding crop or whip — improvise with objects while you move around.
Lastly, remove your bottoms in one motion — but leave those stilettos and thigh-high stockings on if you wore them. Trust us. Throw what clothing is left across the room. Dance for them, arching your back and body. Finally, let them touch and kiss you. Keep up the dance for as long as you can, then move on to the really good stuff.