I Went to Freeze My Eggs and Had None Left
I Went to Freeze My Eggs and They Told Me I Don't Have Any Left
When it comes to having children, it seems like time is of the essence. In an article from xoJane, one woman shares the struggle she faced after being told she didn't have any eggs left.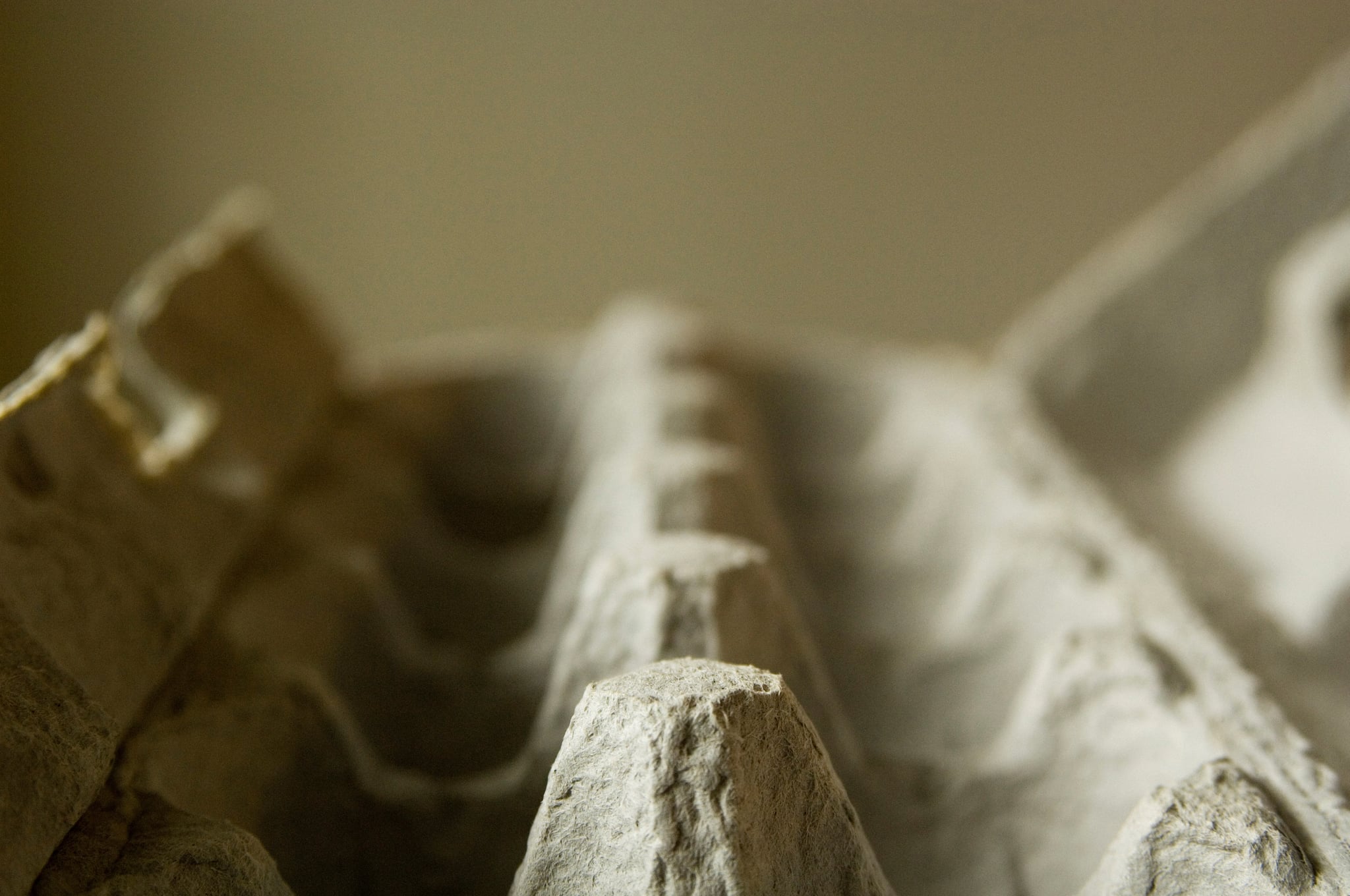 I decided to freeze my eggs. I had recently gotten out of 12-year marriage — a marriage I was sure would result in children. Ha. We'd never even tried. Not because I didn't want to — hell, it was in the vows. I had their names all picked out, and imagined family trips to Disneyland, piano recitals, and eventually college applications.
Why it took me so long to get out of a marriage in which my partner and I clearly didn't want the same things is something I could ask myself forever. But, now, at the age of 40, there was no time to dilly-dally. If I wanted biological children, I had to do something fast.
When I learned that two of my friends had their eggs frozen — the answer was clear. Time is of the essence, and every month that goes by, more fertility is lost. While women age 20 to 24 show only a seven percent rate of infertility, women age 40-44 show nearly a 30 percent chance. According to the American Society of Reproductive Medicine (ASRM), married women between the ages of 40-44 have a 60 percent chance of remaining childless, and all women in this age group have a 34 percent risk of miscarriage. At 40, there's a one in 106 risk of Down Syndrome.
I chose USC Fertility and made an appointment immediately.
Dr. Karine Chung was wonderful — kind, warm, explained everything in detail. She wanted to make sure I understood the process. It's the same as IVF (in vitro fertilization) — they would give me medication, including self-injections, in order harvest my eggs and freeze them. When I am ready to come back to defrost and use my eggs, there is only a 33 percent success rate per IVF cycle. That is why they recommend doing three cycles. There is actually financing for "IVF packages" that include two or three cycles at a discount.
That was my plan. If I didn't get pregnant naturally in a couple of years, I would defrost the eggs, and do the IVF, even thought some number show a less than 15 percent chance of success per cycle at age 40. Freezing my eggs still seemed like the smart thing to do.
Dr. Chung asked how old my mother was when she reached menopause — I said that she had my youngest sister at age 40. My eldest sister had also given birth at age 40. Another sister has four children, including a set of twins. She indicated that my family's record was a positive, and anecdotally, that was a good sign.
She drew sketches of ovaries and fallopian tubes, and wrote out numbers and statistics for me. The first step was to do a simple blood test (AMH or Anti-Mullerian Hormone) that measures one's remaining egg supply, or "ovarian reserve." She explained what statistically the result numbers would mean:
2.0 — Optimal. Usually see this in young women, in their 20s and early 30s.
1.0-2.0 Good to Fair — She said we usually see this is women age 30-42
1.0 — Low — often after age 45
Undetectable = "too late" — we usually see this in women age 49 or 50
She underlined the words "too late."
I had just been to the grocery store and had pulled up to the dry cleaners when my phone rang. It was Dr. Chung's nurse, Teri, who I was told would contact me for the next step. When she said Dr. Chung would like to speak to me herself, my heart dropped into my stomach.
The doctor greeted me warmly, giving me the name of a urologist she had promised to look up. I thought, Oh. Good. It's fine. She probably just wanted to give me the name of that doctor. Everything is all right.
Then, she paused.
"Remember we went over the levels and the AMH and what those numbers mean,"
"Yes…"
"Yours, unfortunately, are undetectable."
I couldn't speak.
"I'm so sorry," she said. "These levels are unusual for someone your age. We don't know why it happens, but sometimes it does."
For a moment, I said nothing. Did I hear her correctly? Was she really saying what I thought she was saying? I had my hand over my mouth and was trying not to cry over the phone.
"I know this is not the news you were hoping for."
"But . . . but," I finally got out, "what about the other tests? Aren't there two more tests?" I tried to sound calm, but there was a gust of sobs threatening to burst through.
"There are. One measures your FSH (Follicle Stimulating Hormone) which responsible for promoting and sustaining ovarian follicular growth. The other is an ultrasound where we look to see how many follicles you have." She paused. "But I want to clarify that the first test is the gold standard."
"But there's still a chance?"
"We would estimate your chance of success as very, very low. Something around three percent. "
I sobbed outright.
"I don't want to give you false hope," she said. "But, I do want you to keep in mind that the only women coming in to test their AMH levels are usually have fertility problems that brought them to us in the first place. We have no way of knowing how many women out there just have low AMH levels and get spontaneously pregnant, or how valid the AMH test is for women who have never tried to get pregnant."
A glimmer. Just a glimmer of hope.
I'd been crying for a week straight. I kept kicking myself — if only I'd frozen my eggs at age 30, when I was ready but my husband wasn't. Or age 33. Or 35. (Additionally, my husband would have paid for it without reservation. As it was now, I was prepared to take out a loan for $9,000 just to freeze the eggs, never mind the future IVF.)
My sister, an R.N., reiterated what the Dr. Chung said about the statistics being skewed. She suggested getting the book "Taking Charge of Your Fertility." I wish I had read this book when I was 20 years old. It's sex-positive, empowering, and should be required reading for every woman, regardless of if they want children or not.
I researched everything you could possibly learn about ovarian reserve, diminished ovarian reserve, and premature ovarian failure. I educated myself about AMH, FSH, and estradiol levels. I had to know my exact AMH level — had I reached zero? I emailed Dr. Chung's nurse, and she wrote back with the number, and a sympathetic note, "Please let me know if there's anything I can do."
Less than .1.
My AMH level was less than one-tenth above zero.
I was desperately trying to find a way to see a glimmer of hope and couldn't take the second and third test until I got my period; you had to come in on day three of your cycle. I've never wanted to get my period so badly in my life. That's when I did the FSH test to measure Follicle Stimulating Hormone and the ultrasound to see how many follicles on each side of my ovaries.
I saw a different doctor at USC for the ultrasound. I kept trying to see the screen while the doctor was doing it — and he kept turning it toward him. I wondered — is he trying to get a better view, or trying to keep me from seeing something? He pressed some buttons and took some pictures, and occasionally moved the transvaginal wand around a bit. I could see the grey and white picture moving. I had always imagined one day doing an ultrasound like this, looking at a tiny baby on the screen.
"See," he said, "here's a follicle right here," and he pointed to a black spot. "For someone your age, we'd like to see five or six follicles on each side."
I watched his eyes search for more. There had to be more.
He moved to the other side. "And . . . here's one on the other side," he said. "This is in line with the other tests. At this point, if your goal is to achieve a pregnancy, I recommend using a donor egg."
Achieve a pregnancy? It sounded so clinical. I didn't want to at some point "achieve a pregnancy." I wanted to have a baby. I wasn't ready to hear about donor eggs, or even international or domestic adoption. (Please, if you have a friend dealing with infertility, a what-not-to-do is flippantly say, "Well, you can always adopt!" as if it's as easy as one, two, three (or free).
In time, I will research those options. I do know there is more than one path to parenthood. But what I need to do right now is grieve the baby I will probably never conceive, or give birth to, or see my eyes or my smile in his or hers.
—Sarah Fazeli
Check out more great stories from xoJane: