Man Surprises Wife in Hospital on 57th Anniversary
Your Heart Will Burst After Seeing What This Elderly Man Did For His Wife
This couple just took relationship goals to a whole new level. James "Jim" Russell and wife Elinor have been celebrating their marriage for over 50 years, so nothing could stop Jim from making Elinor feel special on their 57th anniversary. Elinor has been in the hospital for the past month, so on their anniversary, the sweet husband showed up to his wife's hospital room looking his best in a tux and carrying chocolates and a big bouquet of flowers.
"My kids decided it would be great to do something special for my bride, so I went along with it," Jim told ABC News.
The couple's two granddaughters even did their grandmother's makeup to make her feel special, and one of them shared the heartwarming photos on her Twitter.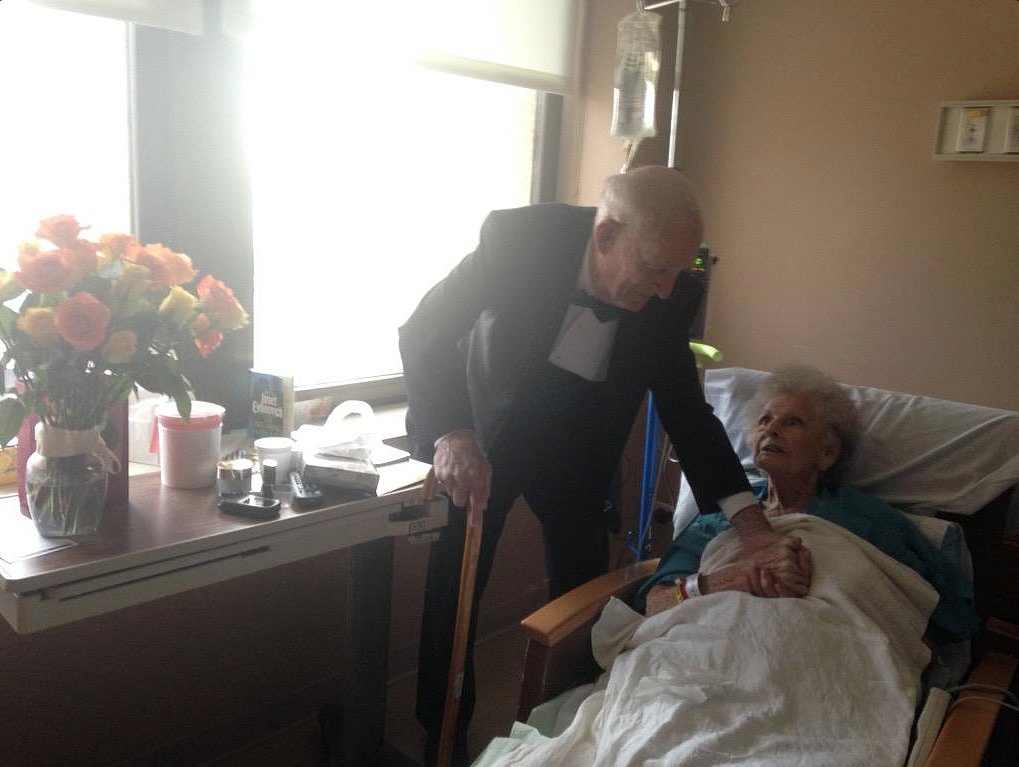 Simply sitting in the room with Jim and her granddaughters and watching Wheel of Fortune and Jeopardy brightened Elinor's day. "Being in a hospital bed, you get bored, so when they came in, it made me smile like the younger days when we were dancing," Elinor said. Heart is melting.