Mistakes Men Make When Getting Divorced
The Most Common Mistakes Men Make When Getting Divorced
According to the guys over at AskMen, these are the mistakes men typically make when getting a divorce.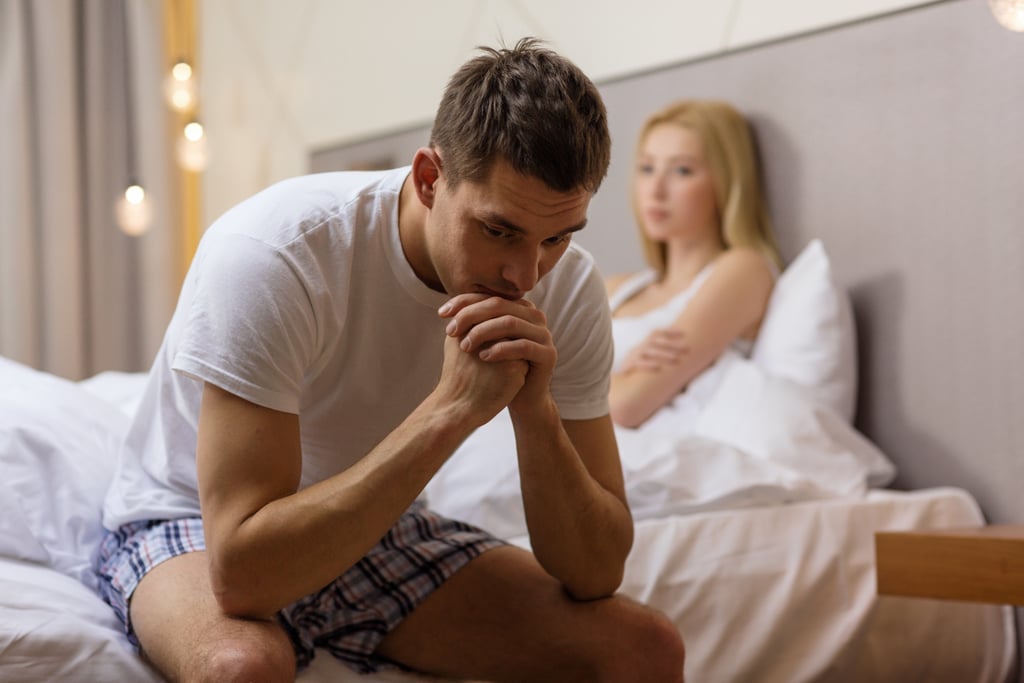 Divorces can get quite ugly, particularly when there isn't a prenup. It's easy to make mistakes at the very beginning of the divorce process, especially if you're dealing with someone who is highly manipulative, abusive, or just plain irrational. Even if you are divorcing a reasonable person, it's tough to think clearly and make the right initial decisions. Most people are so angry, upset, or anxious at the end of their marriage that they're not thinking logically about what they should do to protect themselves or their children from an unfair settlement.
In the past, the prevailing emotions during a divorce were usually sadness and regret. Today, anger is the dominant emotion: people are angry at their spouse, their spouse's parents, at their spouse's new partners, etc. All this anger translates into words and deeds that make the divorce process more costly, stressful, frustrating, lengthy, and an all-out war. It doesn't have to be that way, even if you are divorcing the most irrational of humans. Reading this list, however, might give you a head start on having the smoothest divorce possible. Below are the most common mistakes men make in divorce.
1. Using your children as pawns
Threatening to limit or deny visitation is a powerful threat, and it can terrify a parent who loves his child(ren). Often, parents who are the primary caregivers, but who lack the financial resources, feel that they must use this threat to gain sufficient financial support.
As painful as these threats are, do not respond in kind. Don't issue threats of your own. Instead, recognize that in most cases, the truth will come out. If you've been a good, responsible parent, your spouse likely cannot deny you a chance to see your kids on a regular basis. More to the point, the court won't allow it in most instances.
2. Thinking romance first, divorce second
The most common factor that turns a normal divorce into an abnormally contentious one is bringing another woman into the mix. The situation is already potentially volatile, and all it takes is the mention that you have a new lover for your spouse to become infuriated.
There are several reasons you may want to announce your new relationship-revenge, one being to show her that someone finds you attractive and you've even found happiness. Try to keep a new relationship out of the conversations with your spouse and especially your children. The best decision is to wait until the divorce is concluded before you engage in a new relationship.
3. Allowing your spouse to convince you not to hire an attorney
If your spouse has hired a lawyer, you need to hire one quickly. If you don't, you are an amateur playing against professionals. One underhand tactic is for a spouse's attorney to offer to represent both parties to save time and money. Not only is it unethical, but it also creates a conflict of interest.
The process is designed to be adversarial, and there is no way a lawyer can fairly represent you both. The odds are that your spouse has something to hide or something she wants, and she knows that if you hire a lawyer it will be more difficult to achieve that goal.
4. Rubbing salt in the wounds
If your goal is to avoid a court battle and the high costs that go with it, then you want to avoid any accusations of personality flaws. Be aware of your spouse's sensitivities and avoid inflaming them. Compromise is the essence of divorce negotiations, and if you say and do things to encourage your spouse to dig in and be inflexible, you're asking for a war.
No matter how much you despise your spouse; no matter how many ways you feel you've been wronged, don't make a bad situation worse by identifying your spouse's vulnerabilities when trying to reach a settlement. Always try to negotiate before you litigate.
5. Serving your spouse with divorce papers in embarrassing places
Having an officer of the law serve your spouse at home or business should be reserved for cases where they refuse to file an appearance or accept service of process, or where great conflict exists between the two parties.
There is nothing more embarrassing than having a police officer serve you with papers at work, and nothing more unnerving than hearing the doorbell ring at 2 a.m. and seeing a policeman at the door (and having your neighbors see him as well).
If your spouse uses this tactic on you, as obnoxious as it may be, remain calm.
Check out AskMen for five more mistakes men make in divorce.
— Jeffery Leving
More great stories from AskMen: