A Multicultural Wedding in San Francisco
Kilts and Saris: Mimi and Stuart's Scottish-Indian Wedding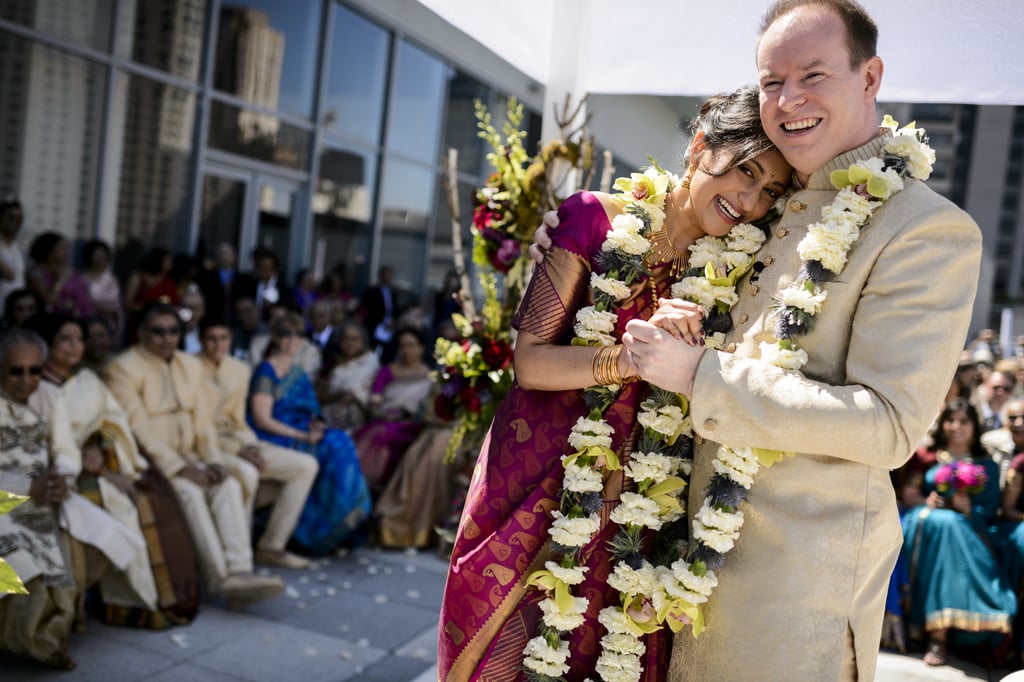 0
Kilts and Saris: Mimi and Stuart's Scottish-Indian Wedding
With a theme like "kilts and saris," you know Mimi Chakravorti and Stuart Scott's wedding was bound to be an unconventional one. Thanks to their planning team, Alicia K Designs, led by Alicia Falango, two very different cultures came together in one spectacularly cohesive big day. But before we get into the details of their San Francisco wedding, let's hear a bit about Mimi and Stuart's straight-from-the-movies meet-cute, as told by the couple:
"Mimi and Stuart's serendipitous elevator meeting in their New York apartment building had all the makings of a future marriage. Mimi, having just returned from Scotland on a business trip immediately recognized Stuart's Scottish accent and the two bonded over the fact that she had been to his hometown of Islay. Stuart was immediately intrigued by his new neighbor and decided to ask Mimi out for drinks by slipping a note under her door. They found that they had much more than Scotland in common that night, and their relationship grew into something much deeper. It was no wonder then that Stuart decided to ask Mimi to marry him in Islay, the city that spawned their first conversation together."
I recently spoke with Alicia about how she pulled off this grand multicultural wedding, and she shared how they integrated both Mimi's Indian traditions and Stuart's Scottish heritage. She said, "They wanted all of these elements to be a true reflection of the event, tying in all of the traditional aspects with the fact they also wanted this cosmopolitan, fun, hip event." See photos from the big day along with Alicia's insight now — and get ready for Bollywood dancers, bagpipers, and stunning city views.